If you need or desire to offer your children end of year testing — I suggest checking out the ease and flexibility of Homeschool Testing! It is no-fuss standardized testing for your homeschool.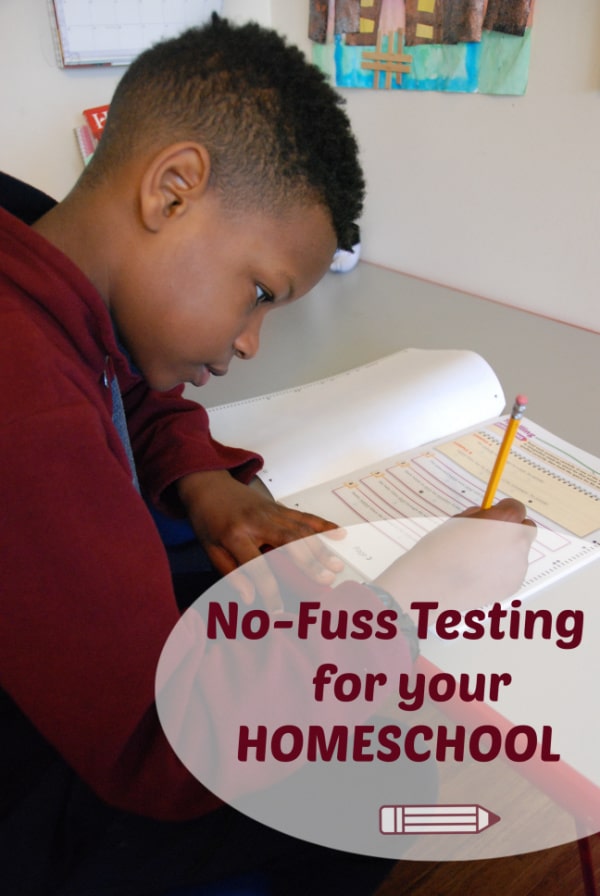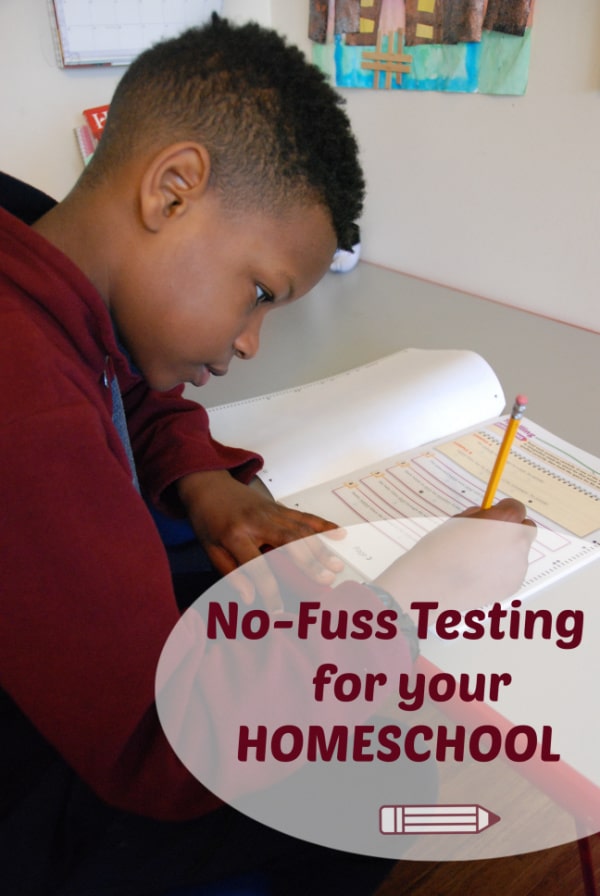 Growing up I either enjoyed testing week at school, or really disliked those days. 
I was a solid A-student, but testing threw me off.
My love-hate relationship resulted from feeling overwhelmed by ALL the distractions! A quieter environment might have made a difference. However, that decision was completely outside my control.
As a homeschool Mom, I wanted a different experience for my children. 
No-Fuss Standardized Testing for Your Homeschool
So this year I felt DELIGHTED to discover an option for at-home testing which met our state requirements!  
I quickly responded yes to receiving testing materials at no cost for our family. I was okay with offering my honest opinion and being compensated for time to review the product. 
Our experience with Homeschool Testing Services helped ease my concerns of just where to test this year.  We could now do this at home!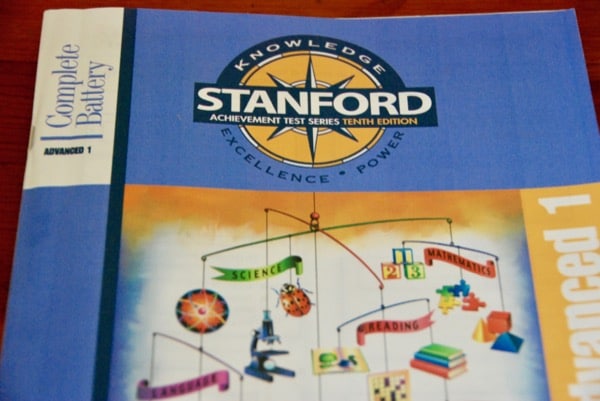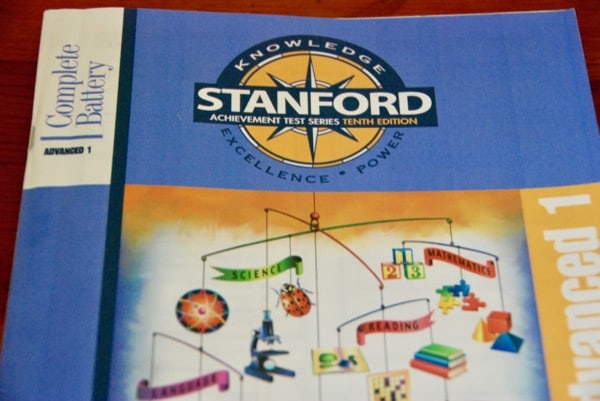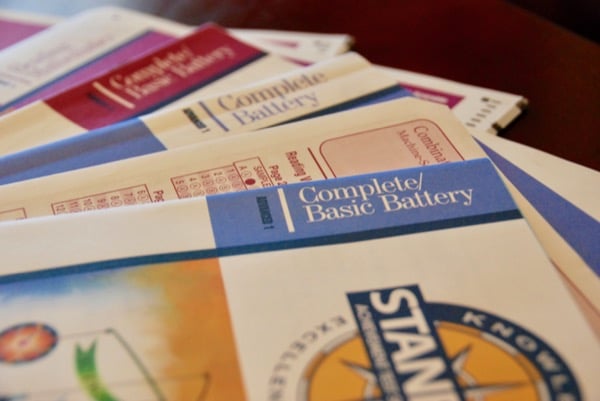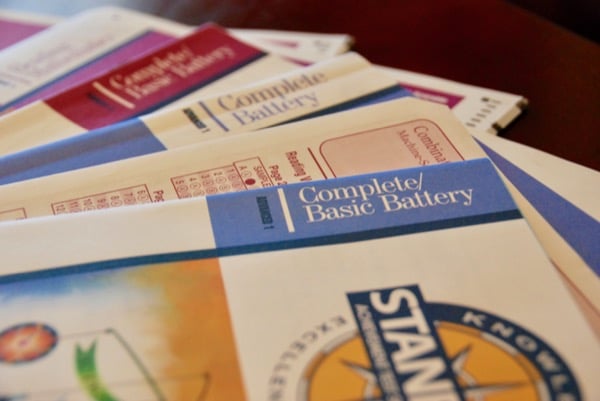 Simplified End of Year Testing
Homeschool Testing Services offers more than one type of test. 
My children in grades three and seven completed the Stanford 10th edition (SAT10). Beginning 2018, this nationally recognized achievement test can be taken at home and be proctored by a parent. Game changer for our homeschool! 
Can you sense my excitement?
I have no big issues with others overseeing the process. But opposite of my childhood story, I found it helpful to control the testing environment:
providing quiet as needed
testing at a slower or quicker pace (no predetermined timing for Stanford-10)
allowing children to test somewhere familiar — home!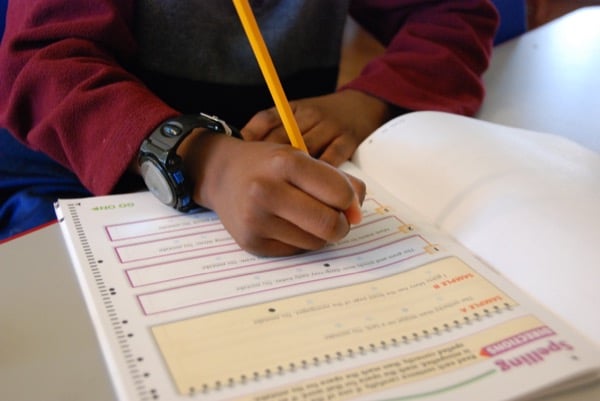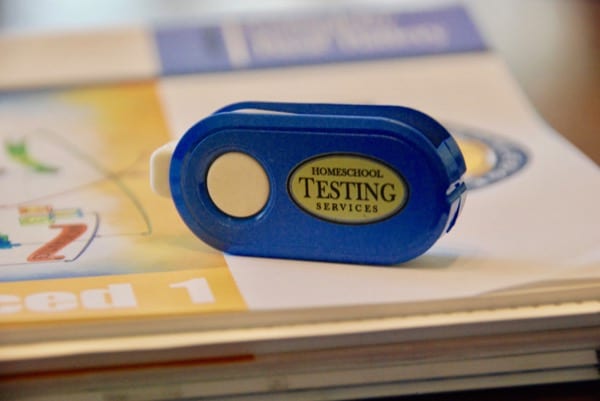 Standardized Testing in a Box
Homeschool Testing Services sends everything for completing end of year assessments. 
The ordering process feels quick for at-home testing. Simply click and choose tests matching your student's level and order from there.  
Of course, I provided pencils or scrap paper. But instructions for each Stanford-10 we ordered and all test forms were received in a box. 
Homeschool Testing Services even sent us a handy eraser — which my boys used often.
The most appreciated part of our 'test box' was the envelope and priority mail label for returning everything!
I imagine sending all information back for grading might have taken longer if this part was fully left up to me (ahem).  Very grateful for the ease!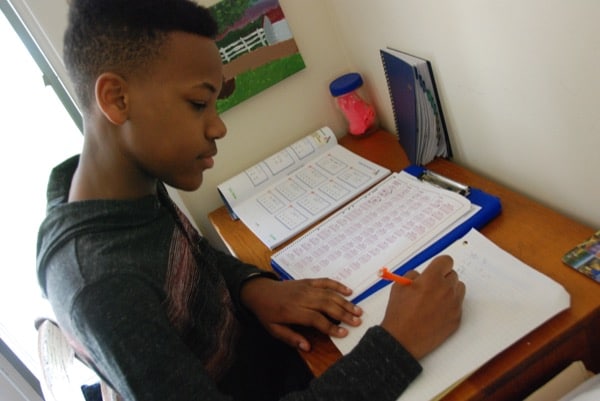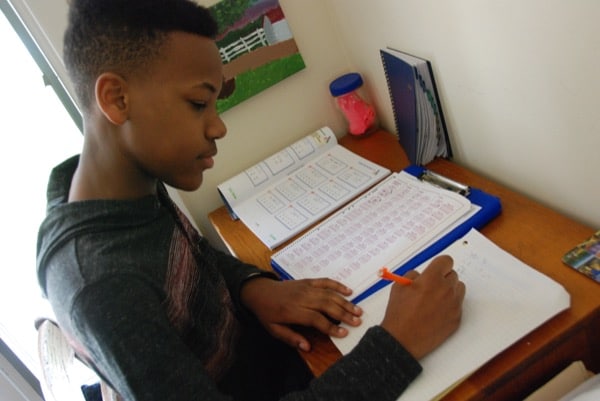 Why We Take Standardized Testing
Homeschool Testing Services offered us results by posting a notice through our online account with the site. Clicking the notice triggered an email with PDF attachments of my children's scores.
Detailed information on percentiles, ranks, questions answered correctly and missed, specific subject breakdown and more is included — plenty of rich information! 
I appreciated the video link provided by Homeschool Testing. I could better understand each section our test results. 
Our state requires homeschoolers to test in certain grades and to submit those results to a state-certified evaluator.  
The process sounds more intimidating than it actually is in real life — or maybe after 15 years homeschooling in PA I simply don't think about it!  As a parent and homeschool Mom, I appreciate seeing how my children academically compare to others in the nation. 
I believe multiple ways are available to truly evaluate a child's progress. Standardized testing for our family is simply ONE of those ways. 
If you need or desire to offer your children end of year testing — I suggest checking out the ease and flexibility of Homeschool Testing!