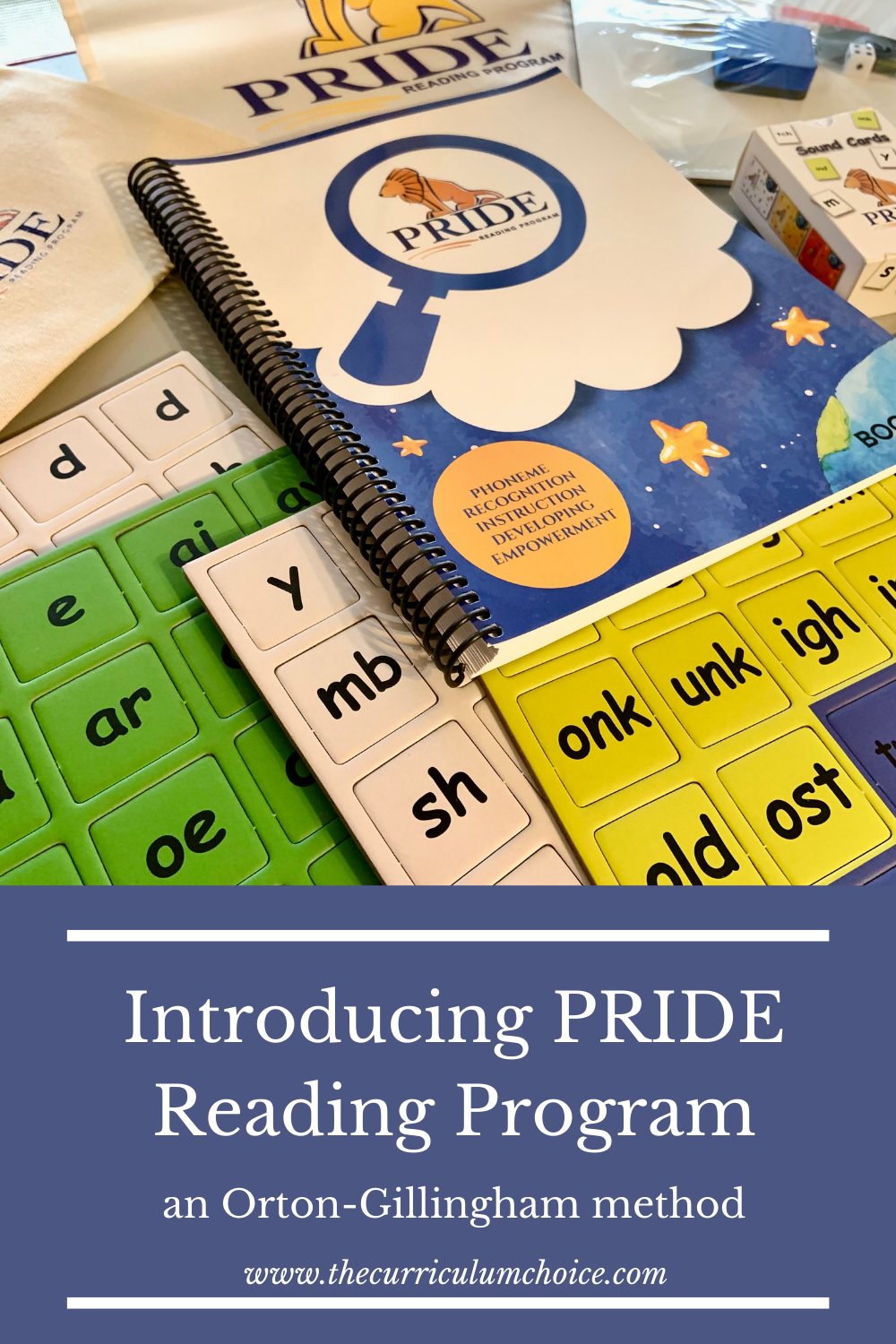 The pace of my children learning to read varied widely between five kids. Kind of like the tortoise and the hare!
Some took off almost on their own or with a sibling's support. This of course made my homeschooling job easier. I simply fed them oodles of books to choose from.
But, other children approached reading skills slowly and steadily — step by (sometimes painful) step. Everyone eventually reached the goal of reading on their own. However, I definitely wanted more support and guidance for my 'tortoise' kiddos!
Because solid phonics instruction is key in our homeschool, curriculum with this approach attracts my attention. I received the PRIDE Reading Program to explore and was compensated for time to write this review.
As a result, I found this Orton-Gillingham method as one I'd highly recommend!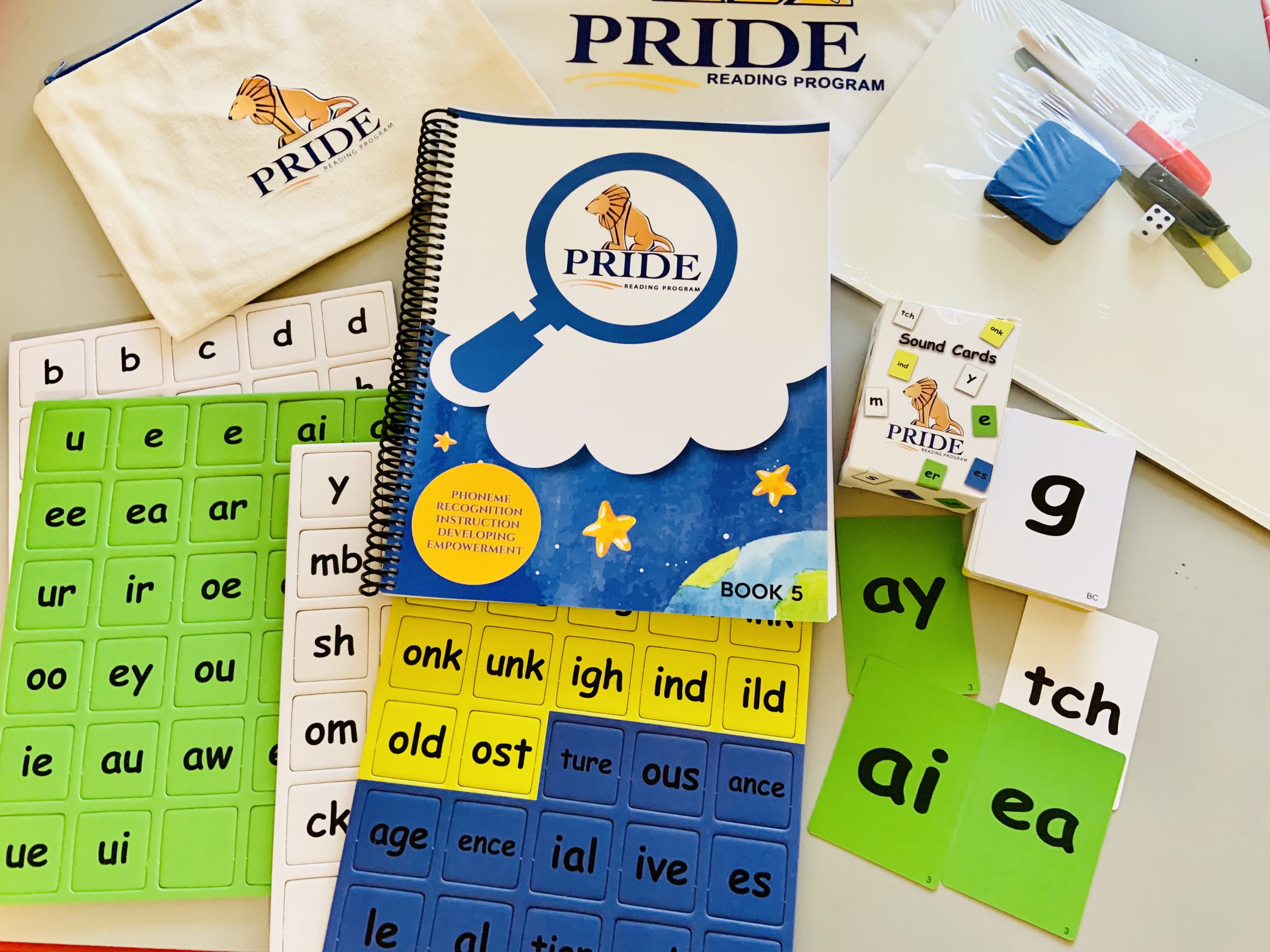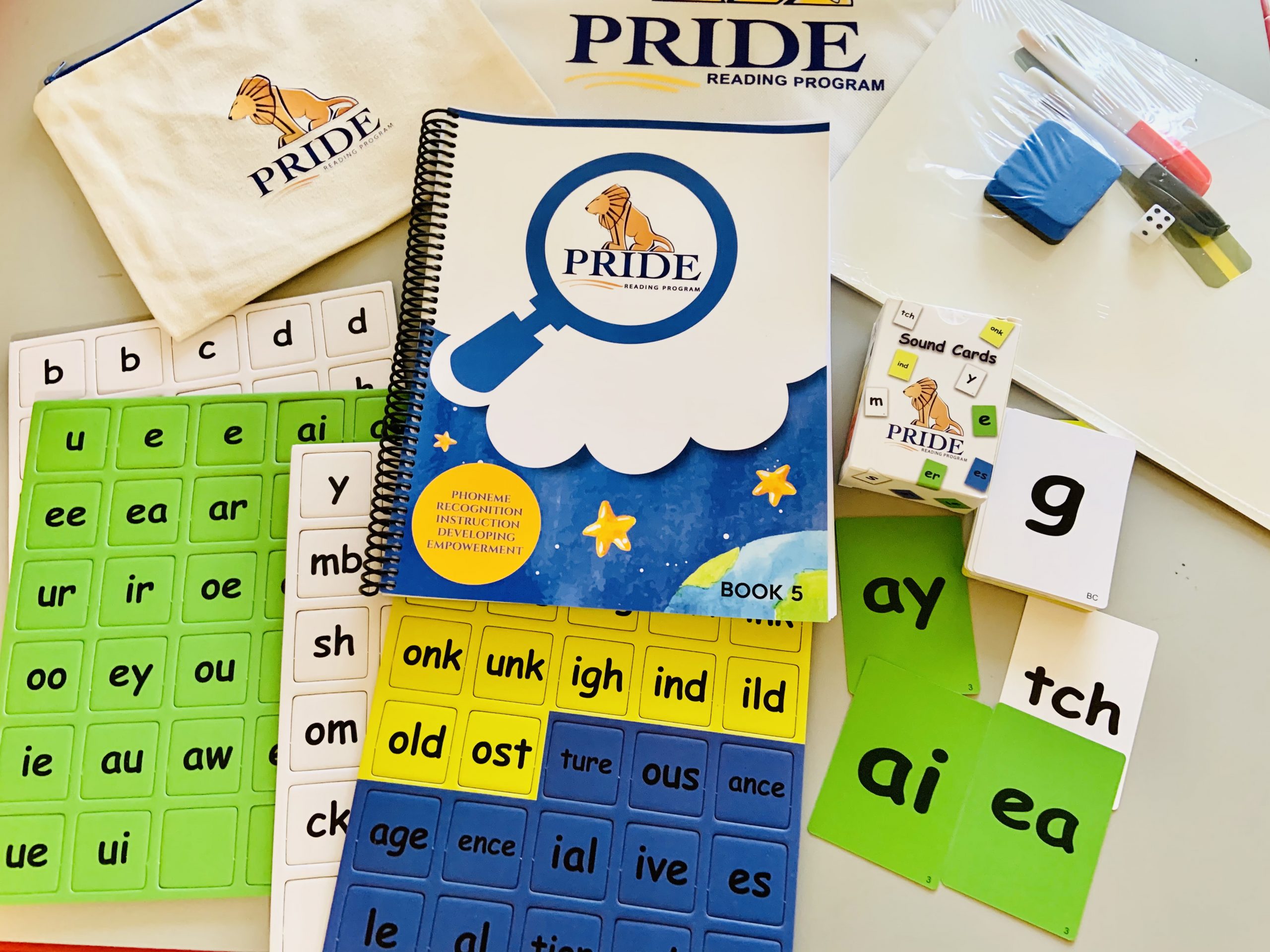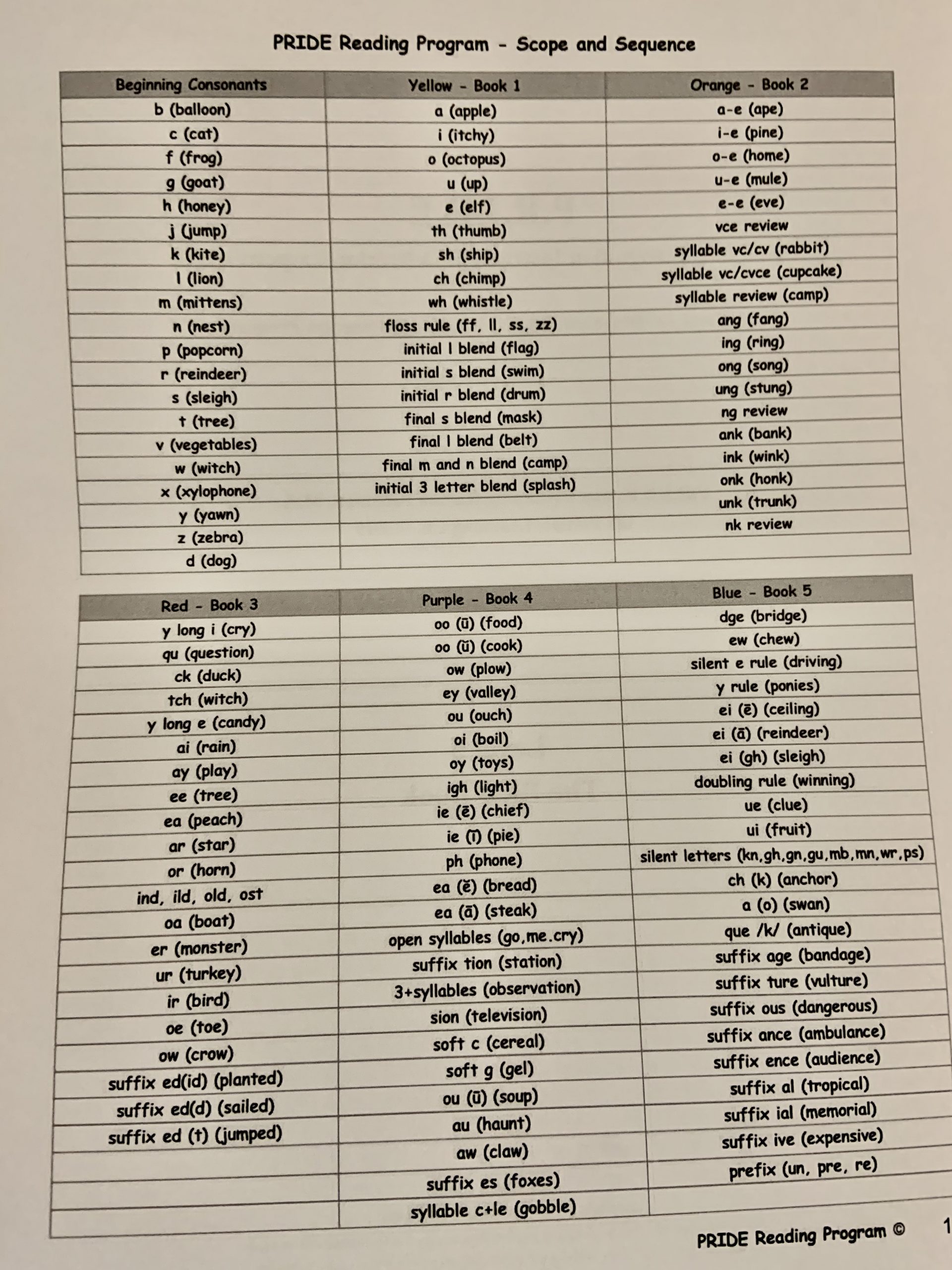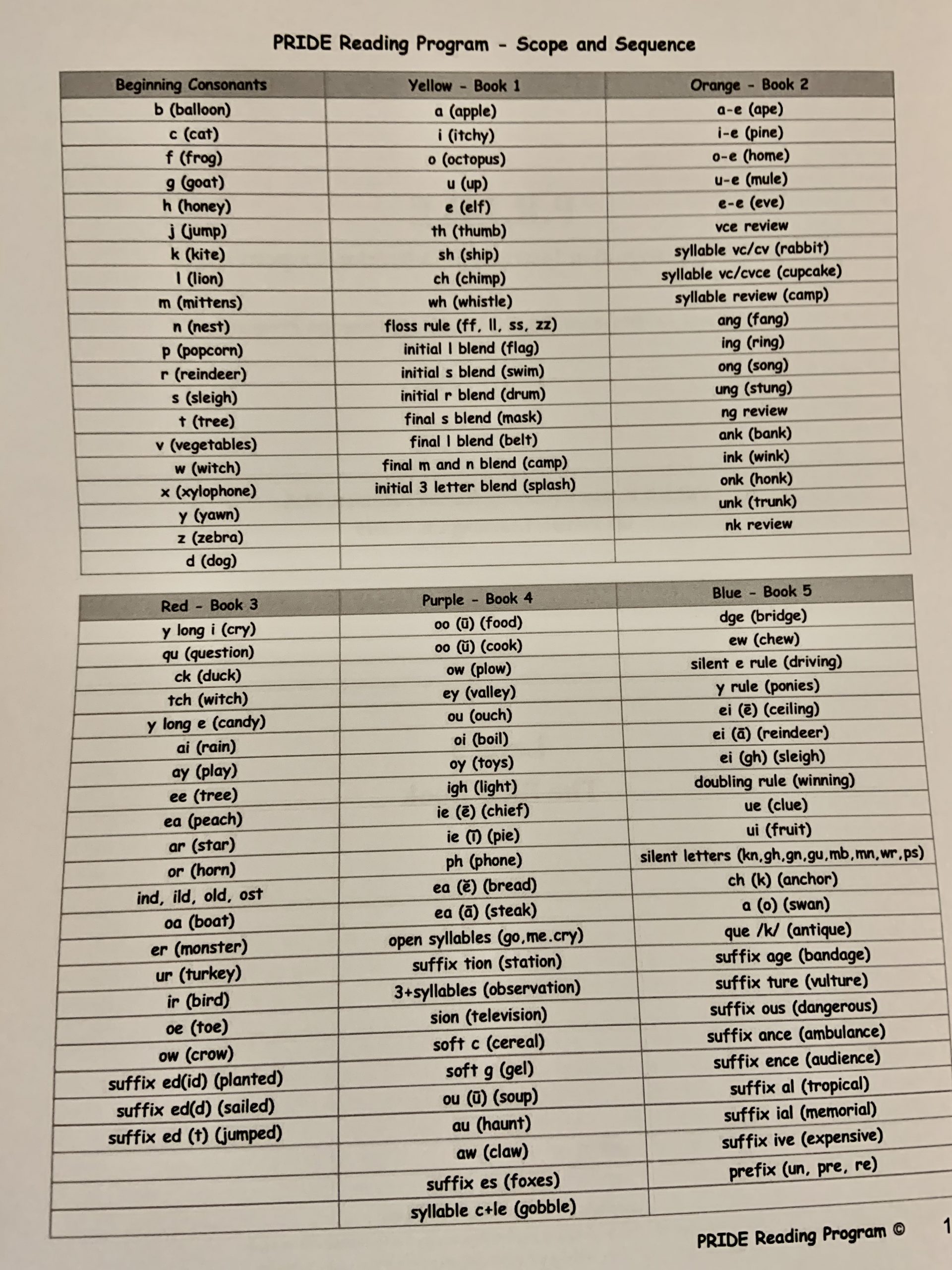 Orton-Gillingham Reading Curriculum
You may have heard of the Orton-Gillingham method (named after the inventors). This style of teaching is:
very structured: lessons are taught in the same way every time
sequential &

 

cumulative: skills taught in a particular order and mastered before moving on
multi-sensory: Orton-Gillingham uses all approaches to learning – visual, auditory and tactile!
A curriculum following the method above teaches phonics in a systematic way. As a result, no stone is left unturned, no worries about missing any gaps, and reading gaps will be filled.
The PRIDE Reading Program confidently moves a homeschool parent and student step-by-step to accomplishment.
The Orton-Gillingham's repetitive method is especially beneficial to students with learning differences, reading delays or deficits. Also, those who simply need a hands-on approach to learning.
Watch a video HERE to learn more!
What's Special about the PRIDE Reading Curriculum?
In each kit, your family receives everything helpful to one student. You can reuse materials for the same child or other students at different levels.
Check out all materials in Book 5 Blue Kit of PRIDE Reading Program (the one we used).  You will notice which materials already owned are unnecessary to purchase again.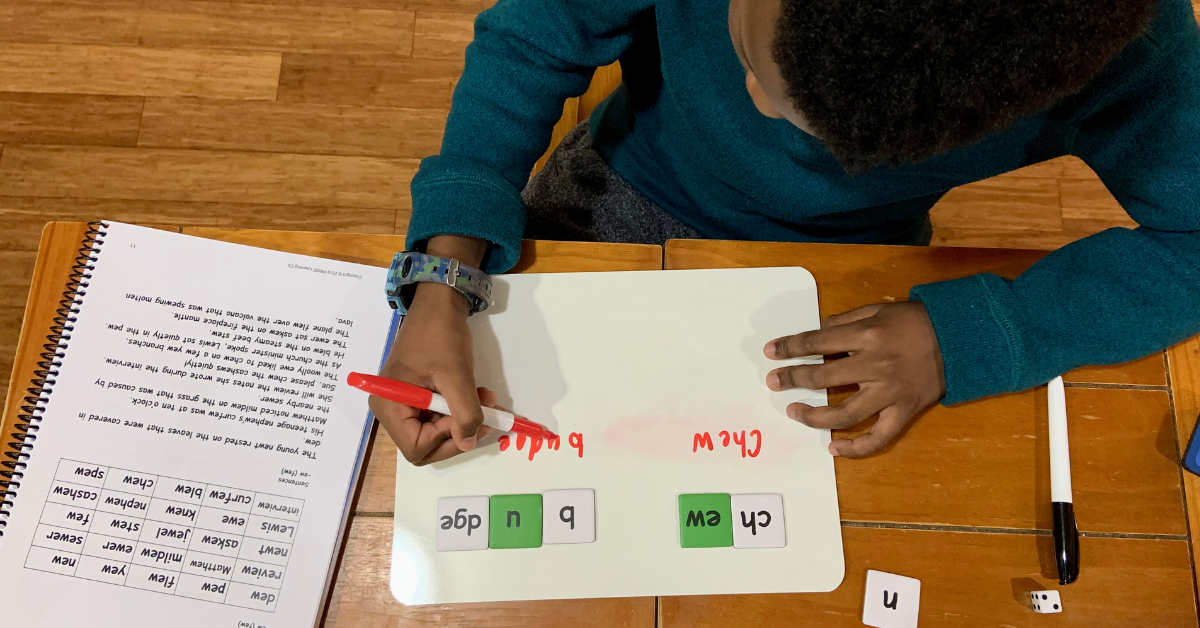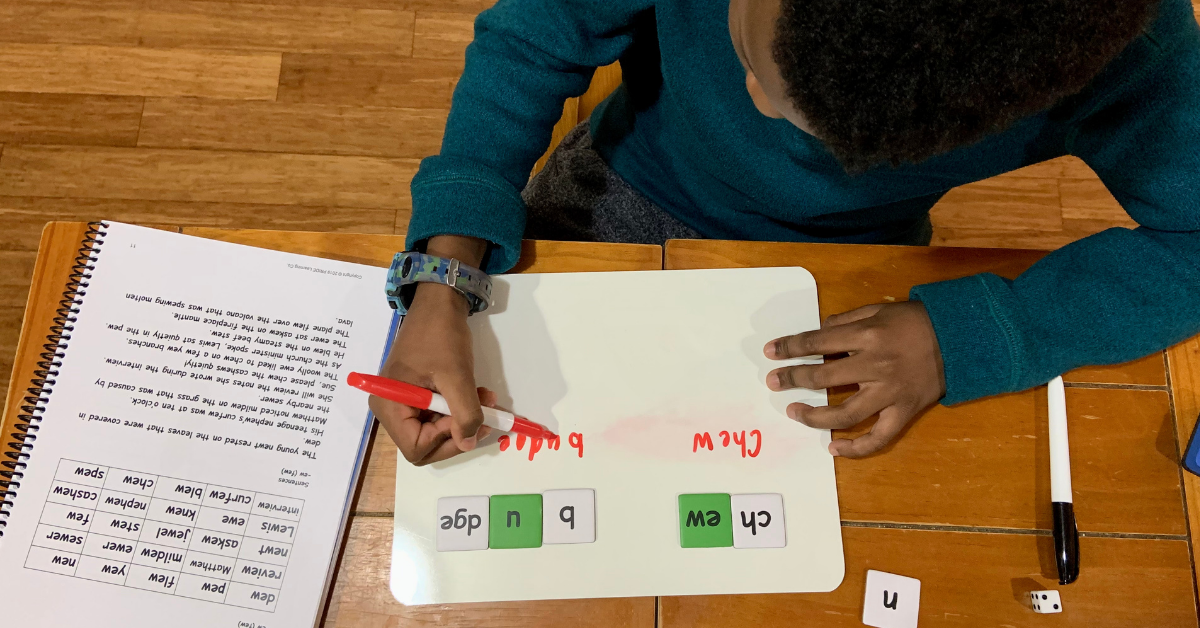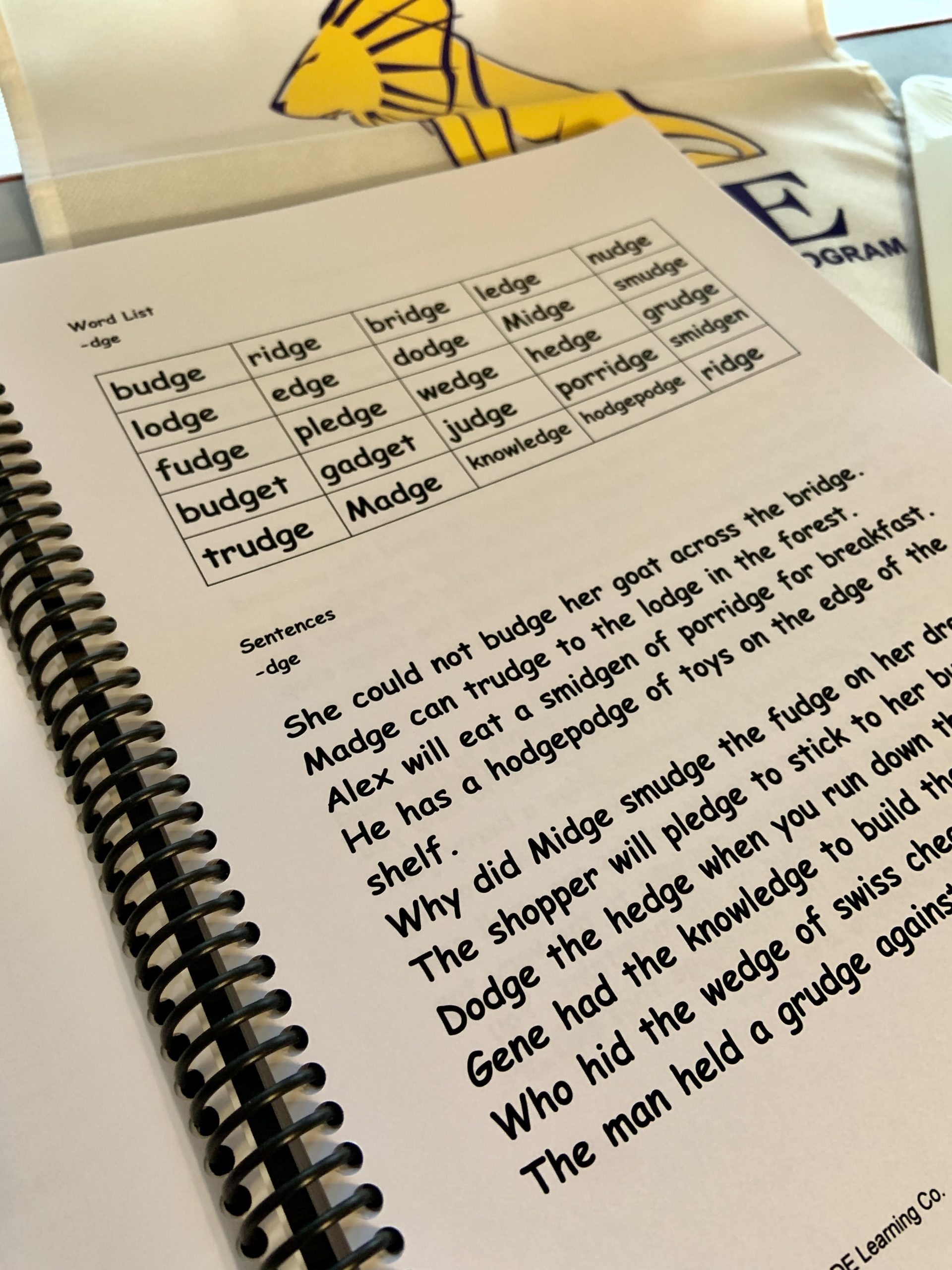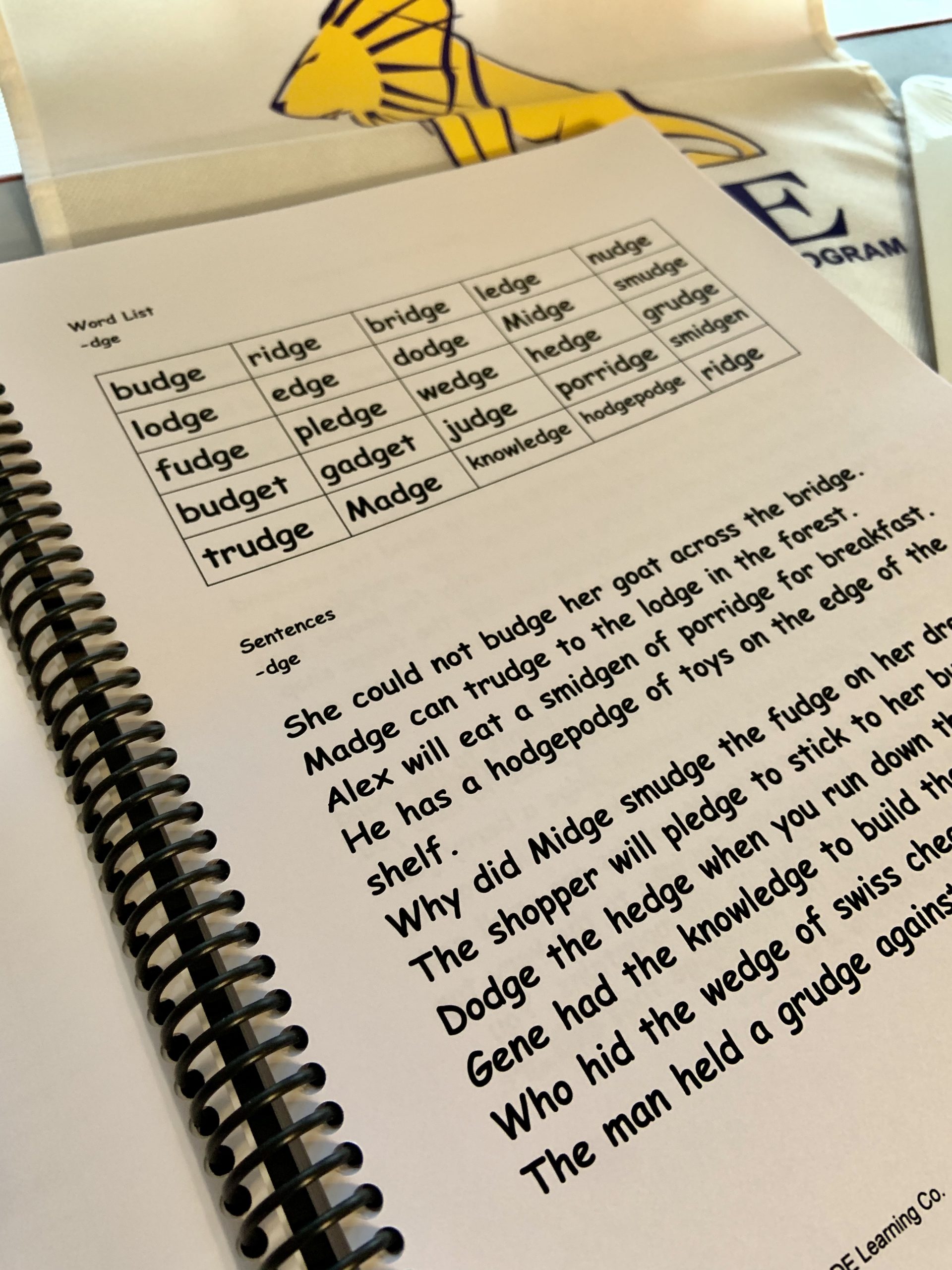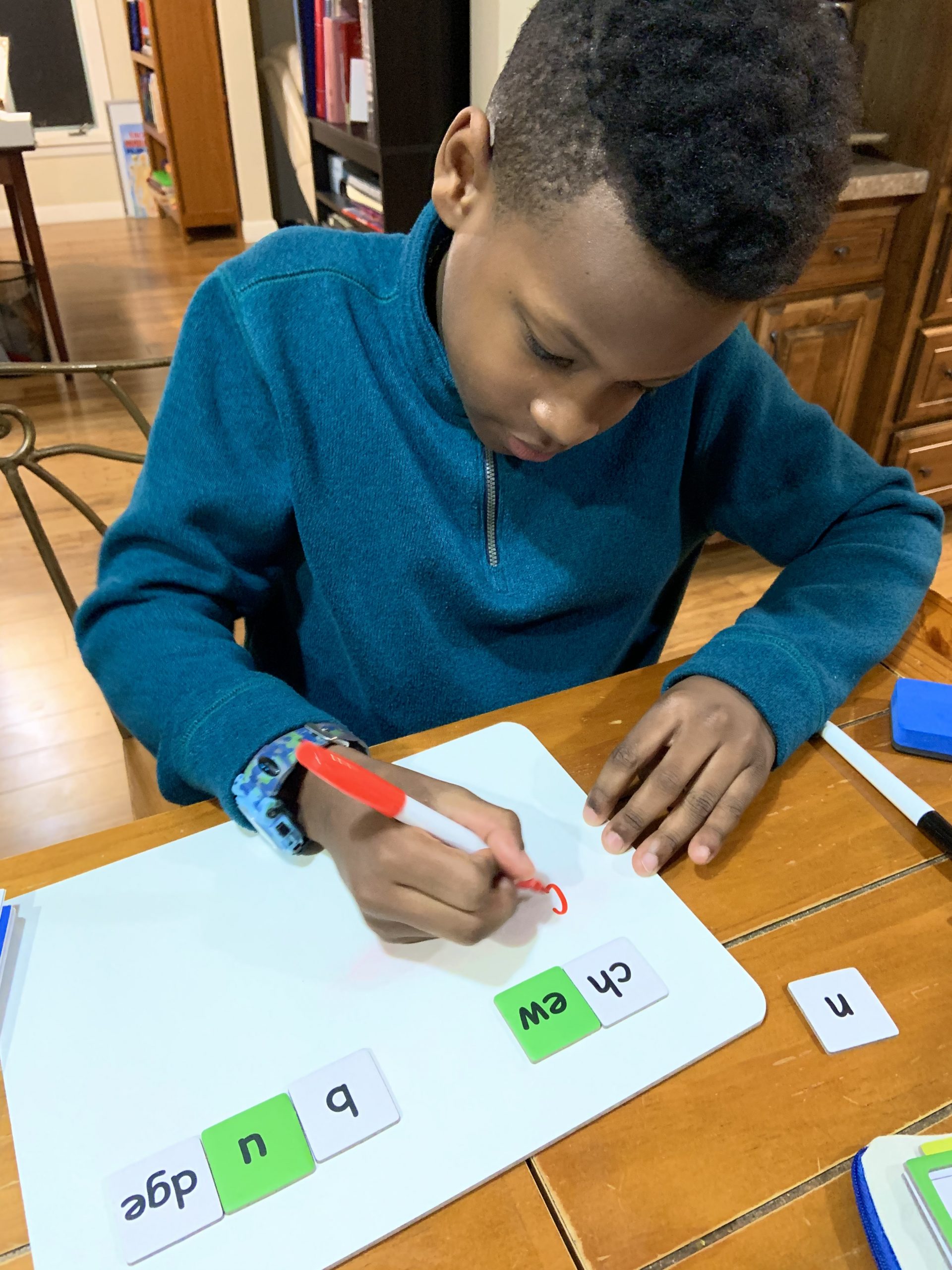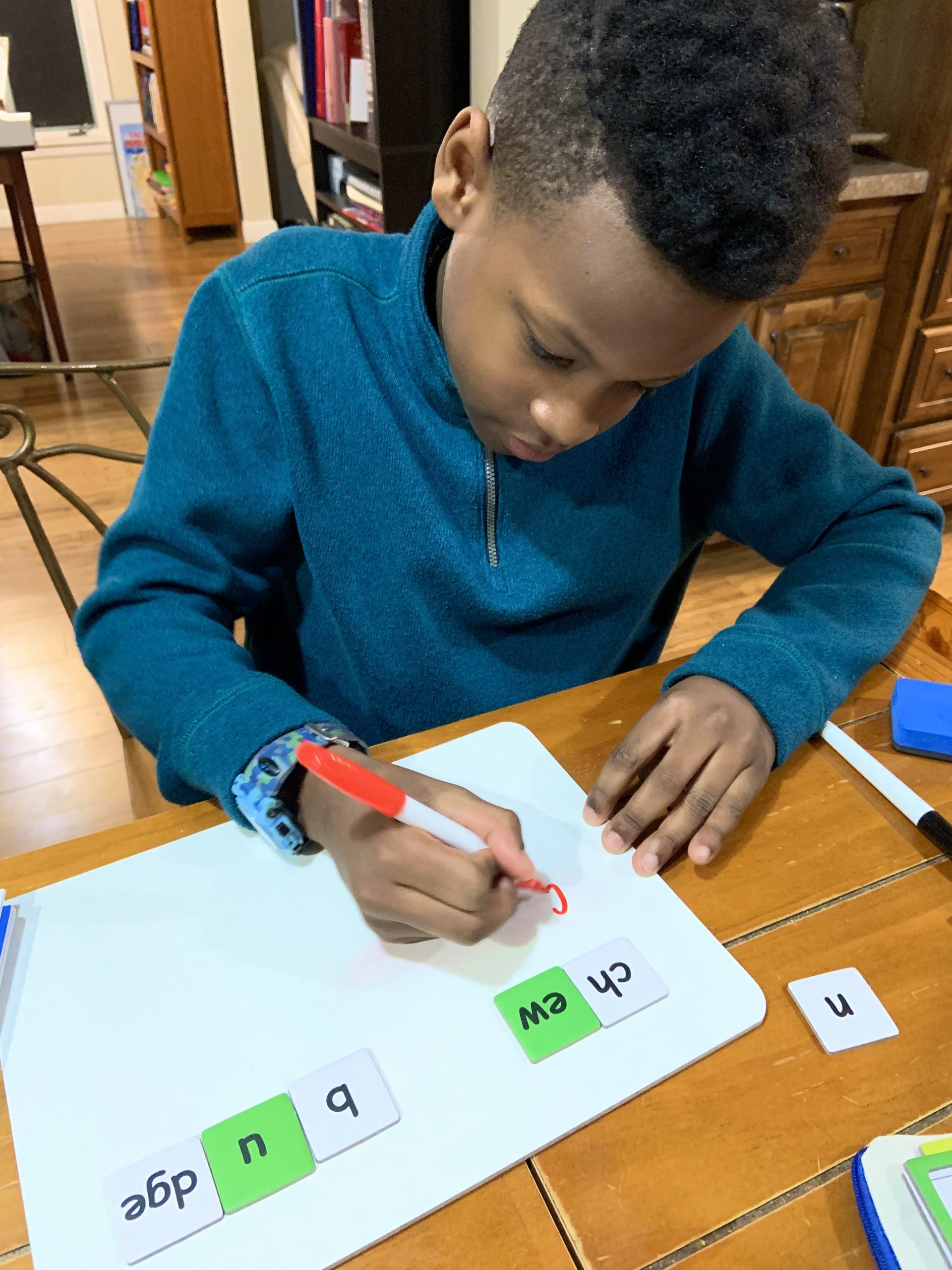 A few notes about materials:
PRIDE Reading Teacher Guides are completely online. You will need them on a device for following instructions. The guide offers a word-for-word script during the lesson. There is little you need to 'keep in mind'. Open your device, gather materials, and start the day's lesson.
Teacher Guide lessons must be marked complete before you can access the next lesson. I found this a tad frustrating. But, both the teacher guide online list and the student workbook clearly show upcoming skills. You can flip through the student book.
One part I experienced as helpful is the online training for teachers!  It's meaty, covers aspects of teaching Orton-Gillingham well and explains methods of the PRIDE Reading Program. This training is not required, yet quite handy. You can go at your own pace over time. I completed it in one sitting. The training took me about an hour and a half.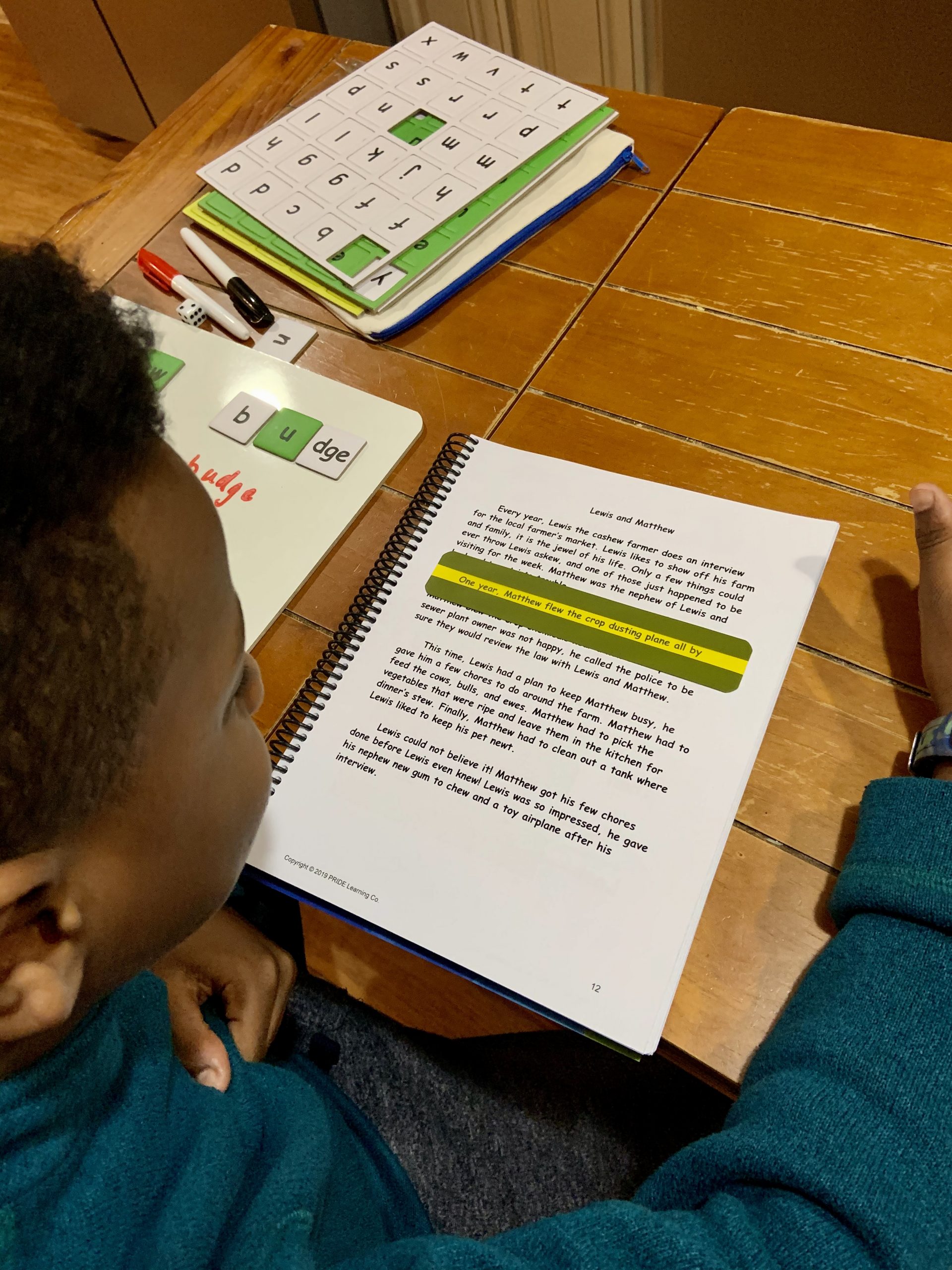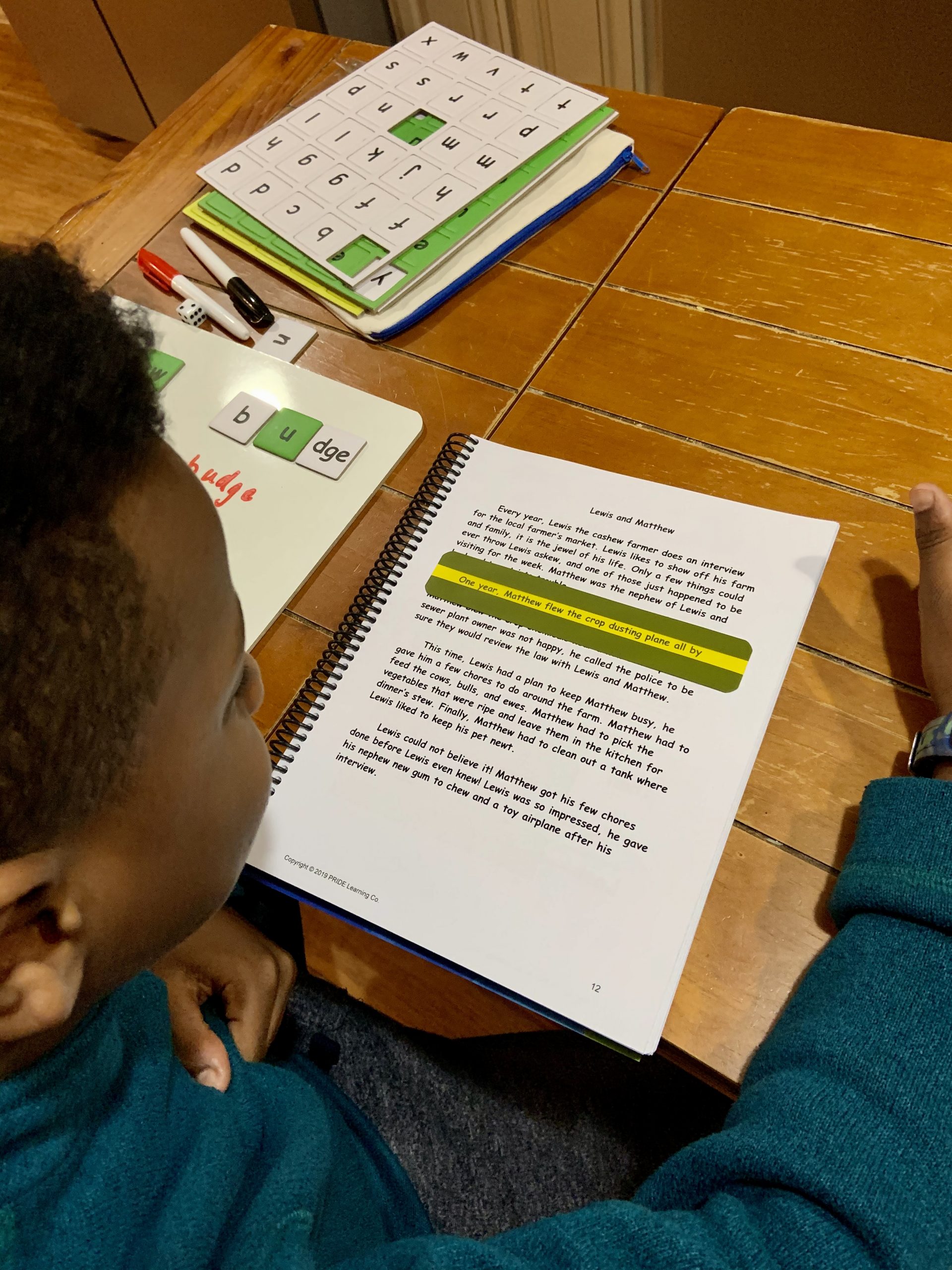 A Reading Curriculum Tailored for Homeschool Use
Want to know my opinion on the best aspect of the PRIDE Reading Program?
Unlimited support via phone or email at no additional cost outside the curriculum kit. This is HUGE. You'll have access to a real person supporting your journey. Ask questions and get answers from those who know the curriculum inside-out.
The curriculum needs little prep and includes detailed phonics skills. In addition, reading fluency, summarization, spelling, and dictation skills find their way in. Again, no stone left unturned!
Take a moment, hop over to PRIDE Reading's website and see how this might work for your family.