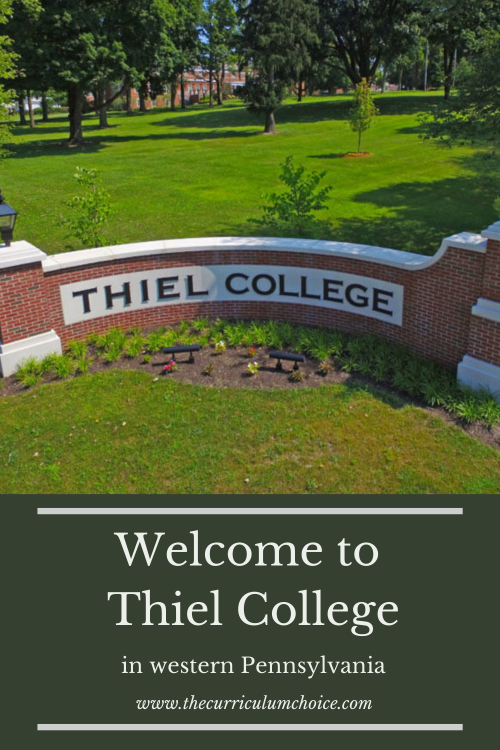 In just a few short months I'll graduate my third child from high school.
I feel quite excited for my daughter.  Although it also feels surreal her homeschool days are complete. For all the Moms of preschoolers or elementary kids, know that graduation does actually come! — and comes fast.
My teens' transition from homeschooling came with a learning curve. 
Definitely, searching colleges to match interests (and our budget!) felt intimidating at first. In light of this, I pay attention  when a college advertises as friendly to homeschoolers!  
Welcome to an introduction to Thiel College in western Pennsylvania (pronounced like the color 'teal'). I was compensated for time to write a review; all opinions are my own.
A College Community for Homeschoolers
To begin, Thiel College is a private Lutheran school located in Greenville, PA. The school is about a 90-minute drive from urban cities like Pittsburgh and Cleveland. This location offers a balance of quiet, natural settings and highlights of close-by bigger cities.
One thing I noticed: 
While 95% of students live on campus, you won't find thousands upon thousands at Thiel College! A smaller community might feel helpful. The student-faculty ratio lies around 11:1 for class sizes. 
Most importantly, this means extra focus and attention for students!
The application process feels smooth. In fact, homeschoolers can speak to an admissions counselor about their time in high school. In my experience, time to talk with admissions may prove helpful.
Actually, your child could begin their Thiel College experience in high school.  Take a look at dual enrollment — learn more HERE. 
Academics at Thiel College
Many academic majors for Associates, Undergraduate and Graduate degrees are available at Thiel. A sampling of undergrad majors:
Business Administration
Communication Studies
Education – including Early Childhood
Nursing
Exercise Science
Physician Assistant
English
History
Theology and Youth Ministry
Biology
Chemistry
Mathematics
…..and MORE! Over 60+ areas of study are found at Thiel.
In addition, internships, service learning and study abroad programs exist.  Do check out scholarships and financial aid available — a key piece to college applications.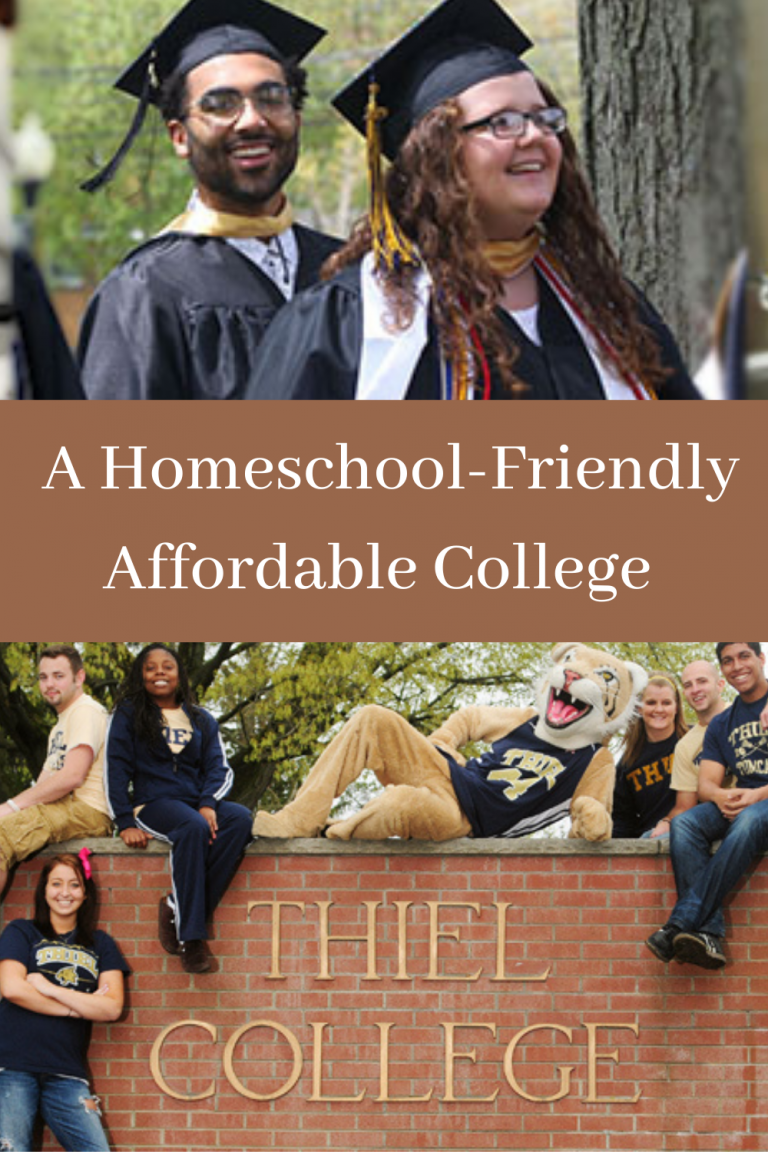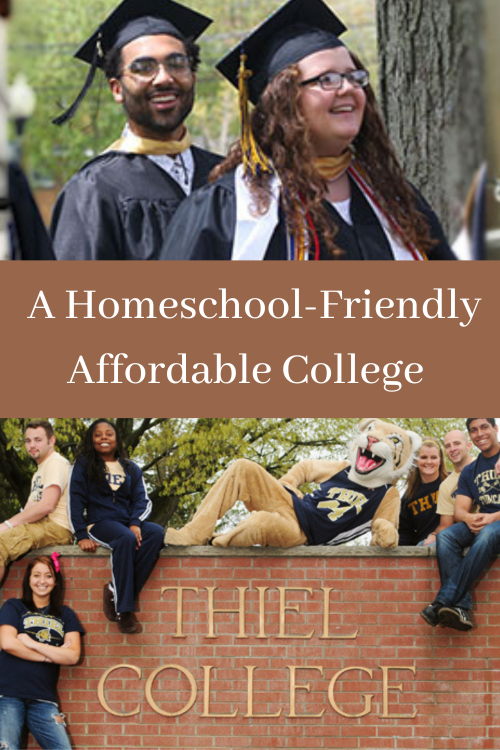 Student Life for Thiel College Homeschoolers
Of course, it's not just about academics, am I right?
For example, sports could be of interest. There are plenty to choose from at Thiel College: lacrosse, baseball, soccer, track and field offers athletics for students to participate or cheer on.
Community life shapes the timing of classes.
For instance, every Tuesday and Thursday between 11am – noon there are no classes scheduled! Why? So everyone can make it to chapel or Common Hour time. Think about it, how cool is that?
Other campus life pieces include many clubs (such as rugby or equestrian), organizations, and activities. All in all, it seems like there is something for everyone.
In short, students from all academic backgrounds could thrive at Thiel College. Take a virtual tour, scroll their website and see for yourself!