Are you nervous about homeschooling high school? Check out this homeschool high school self-paced course for parents. Yes, parents! A course to HELP YOU homeschool your children through high school!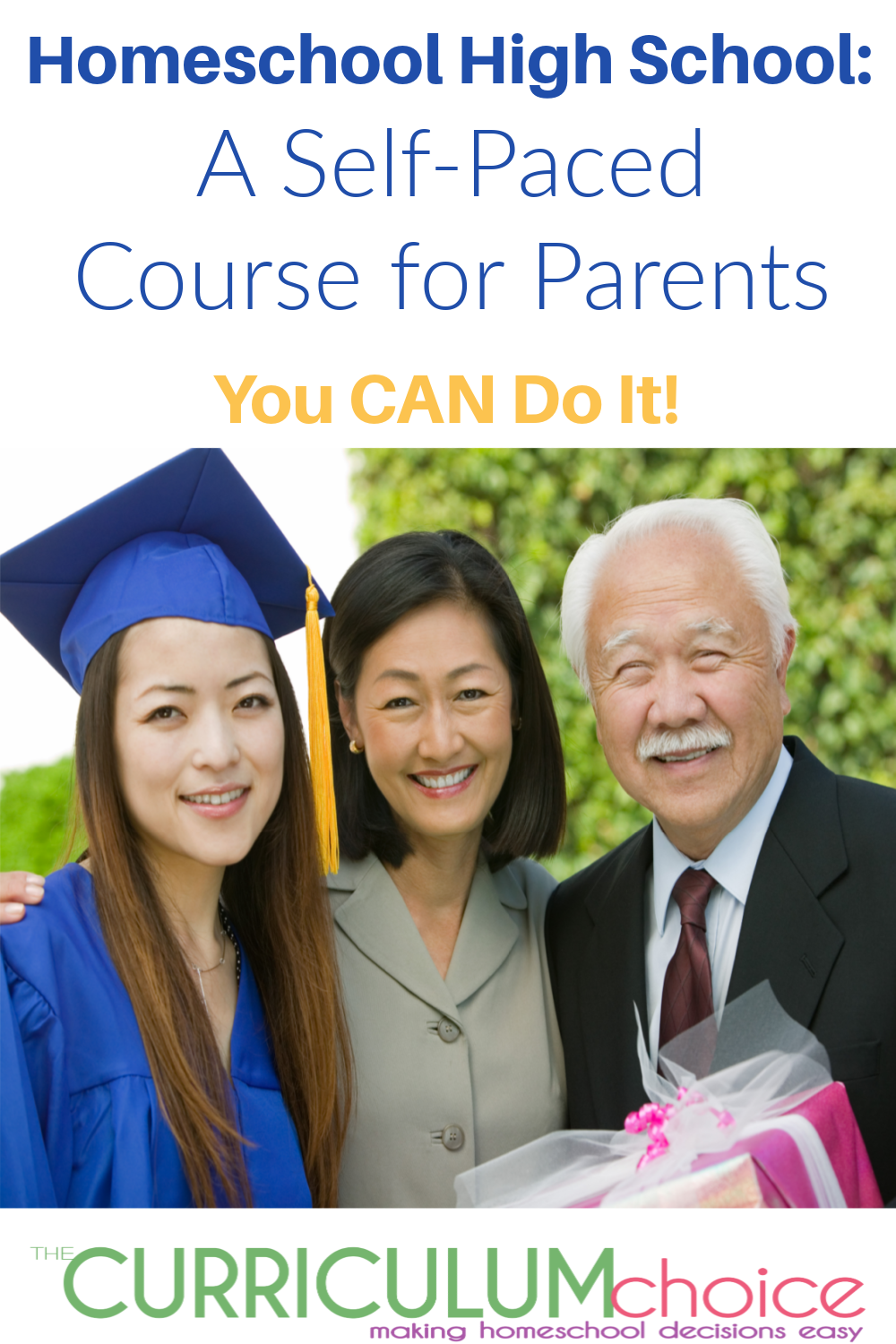 Is homeschooling high school in your future?
Whether you have been homeschooling for several years, or plan to begin with the high school years, you will quickly realize that the high school years bring unique opportunities and requirements. Don't worry, you will still find the flexibility your family enjoyed when homeschooling the younger grades, but there are different guidelines and requirements to consider.
Many parents preparing to homeschool high school feel anxious and concerned about all of these requirements. There are many new things to consider, but fortunately there is also a lot of great help and support within the homeschooling community for parents. One of my favorite resources for homeschool high school resources is 7 Sisters Homeschool. When you use the curriculum and support materials these ladies have created you almost feel like you are sitting down at a table, having a cup of coffee with them, and discussing your homeschool situation.
Since they are not able to actually sit down in-person with all parents they have figured out a way to offer their support through online courses and coaching. Today I'm going to share one of the resources I personally find extremely helpful.
Homeschool High School: You Can Do It! – A Self-Paced Course for Parents by 7 Sisters Homeschool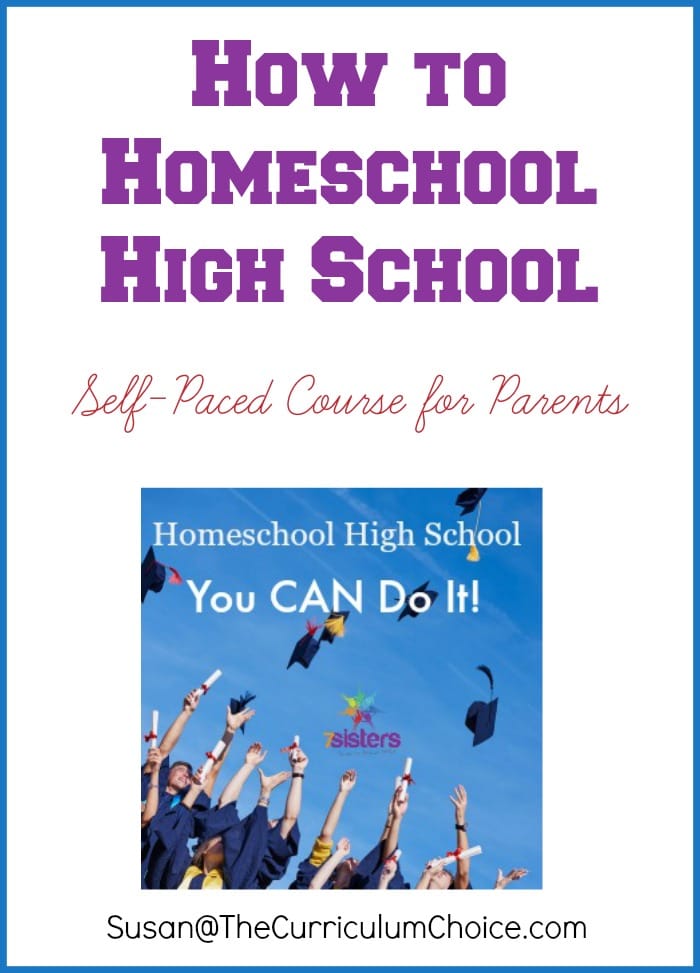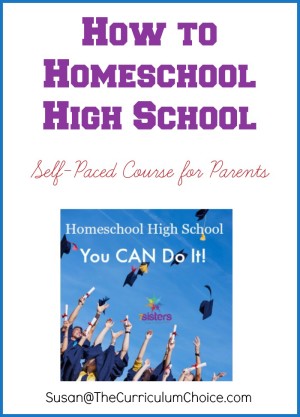 What is included:
This online homeschool high school self-paced course is designed for parents of homeschooled high school students. It is appropriate for families getting ready to begin high school as well as those working their way through their high school journey.
The course author, Vicki Tillman, breaks down the process of homeschooling high school into manageable pieces, offers practical, real-life-tested strategies, and encourages parents to explore the varied options for creating a successful homeschool high school experience.
The course includes 15 lessons. Each lesson focuses on one aspect of homeschool high school and includes text and a short video (most are between 5 and 8 minutes long).
Topics covered in this course include:
Why Homeschool High School?
What Must Be Covered?
What is a Credit and How do I Earn One?
How do you Earn a Language Arts Credit?
What are Levels for High School Credits?
What are Some General Expectations for Student Accomplishments Each Year?
Whom do you Need?
What is Your Vision? What is Your Mission?
How do you Set Your 4-Year Goals?
How do you Set Your 1-Year Goals?
How do you Match Curriculum to Your Student? How do you Know Your Homeschooler's Strengths and Weaknesses?
How do you Create a Transcript?
How to you Assign Grades and GPA?
How do you Choose Electives?
How do you Combine Credits?
Parents will view this course online and can work through materials at their own pace.
How we use this homeschool high school self-paced course in our home/what we like about it:
Even though we are half way through our high school journey I have read through this material several times and I keep it handy as a resource that I refer back to often. This course helps throughout each high school year as it includes tips on goal setting, course selection, grading, record keeping, and more.
I really like the format of this course, especially the text and video components. If you are in a hurry you can quickly review the written materials. The short video clips offer additional information as well as friendly support and encouragement. I also like it's conversational and supportive tone. As homeschool parents we need all of the encouragement we can get and this course definitely delivers in that area!!
As we were preparing to homeschool high school I searched for and read a LOT of materials about the "logistics" of the process. I often felt very overwhelmed thinking about record keeping, grades, transcripts, and more. Over time I have become more comfortable with these issues and I have been able to relax and help my children embrace the flexibility homeschool high school has to offer. This course reminded me of the importance of an overall vision for the high school experience and for that I am very grateful!
Homeschool High School: You Can Do It! – A Self-Paced Course for Parents is available by visiting the 7 Sisters Homeschool website.
~ Originally posted April 2016, written by Susan. As a veteran educator, Susan is always looking for new ways to bring learning to life for her family. Her family's favorite subjects to study together are history, geography, and literature.