When you've been homeschooling for nearly twenty years, some curriculum companies come and stay in your homeschool. For our family, Apologia Sciences is one of those!  Student after student, I have dusted off our stored books again and again for the current year's use – including high school biology.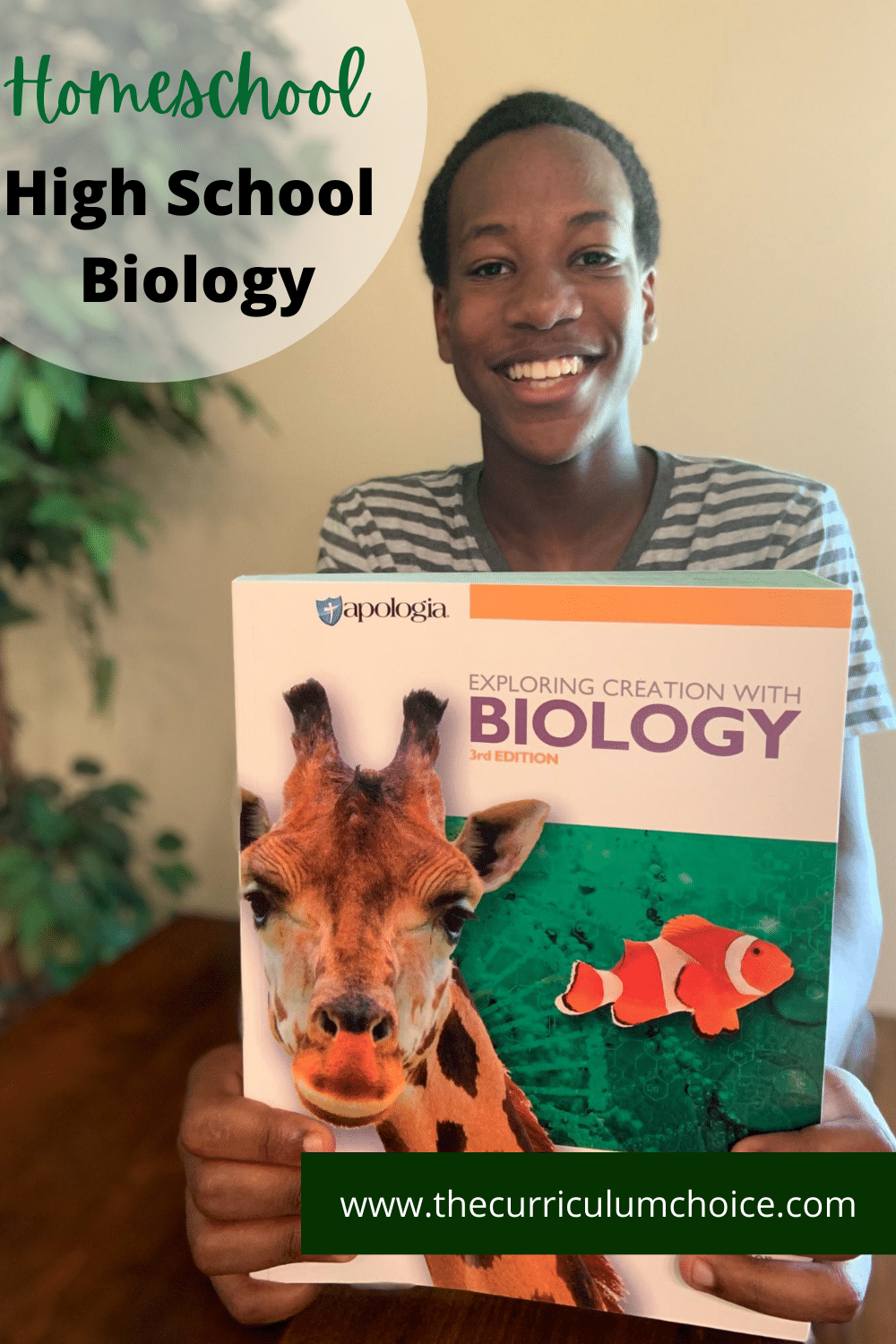 I was compensated for my time to write this post; all opinions are my own. 
This year our family received an upgrade of high school Biology curriculum (as well as Chemistry). I am certainly thrilled, right alongside my high schooler. He plans to use each one over the next two years.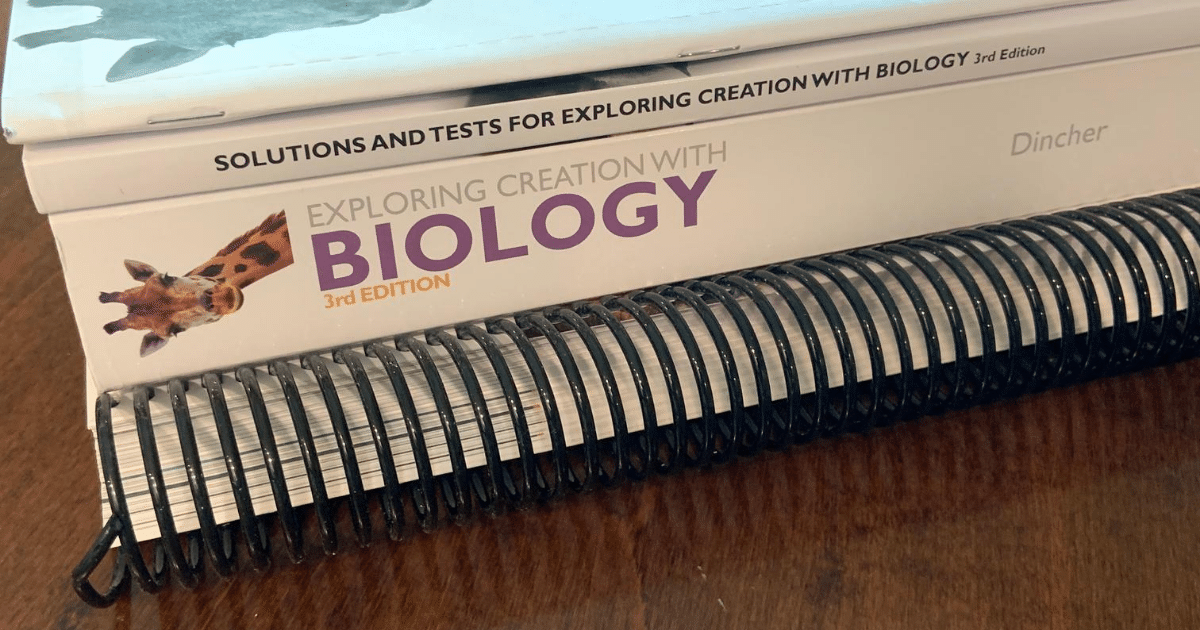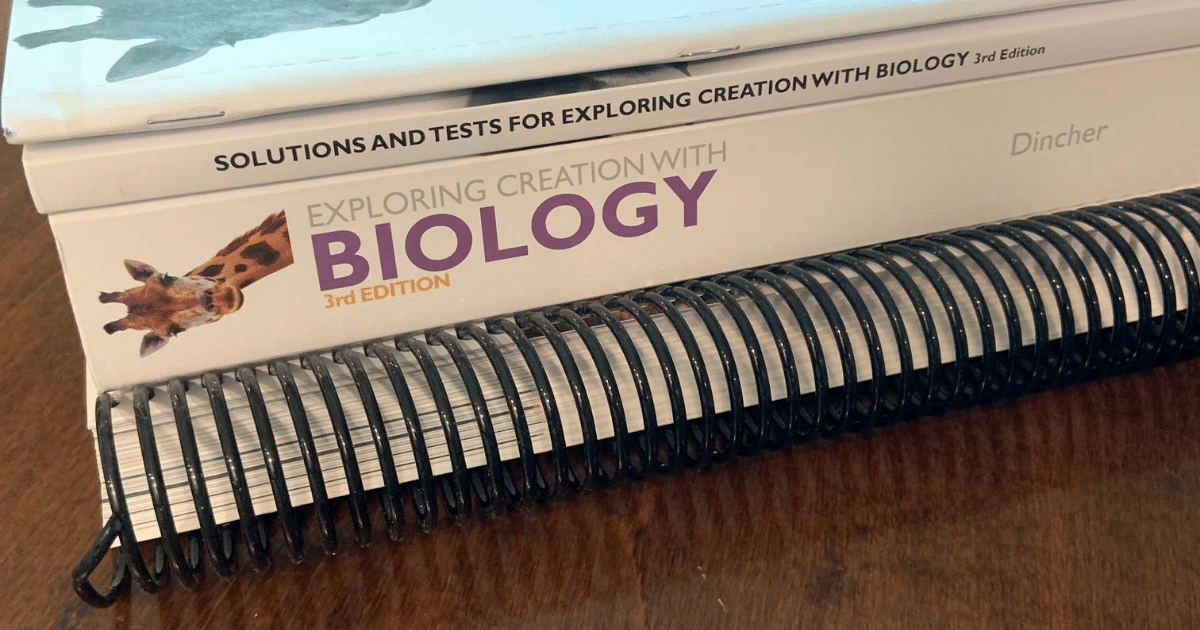 The Big Jump into High School Biology
The study required in high school increases from younger years!  Especially when prepping for college courses, my kids always felt a jump in expectations.
In 9th grade, if my student is ready, we move to Apologia Biology for science work.
You can find information such as a detailed table of contents for the NEW 3rd edition at their website — check it out. I offer hearty affirmation this curriculum covers Biology quite well!
A few notes on what is included in the Advantage Set:
a softcover textbook with a FULL materials list in the appendix for all experiments
a solutions manual and test manual (two separate booklets)
a spiral-bound student notebook for recording notes from the text and lab work
You can purchase an MP3 audiobook CD if your student learns better by listening to text read. While the student textbook reads as though a Biology teacher is speaking directly to your child, also available for purchase is over 20 hours of video instruction.
The student textbook includes thorough explanation with plenty of pitstops to check on learning progress. In their notebook, students record answers.
Find these curriculum options, materials for dissection and other lab study HERE.


Things I like about Apologia High School Biology
I really want my student to like their curriculum. It's also important Mom likes it too!
Even though my high schoolers independently learn for the most part, I am their support. If our books look or feel boring, no one is happy.
Apologia's NEW 3rd edition Biology makes me glad we're using this curriculum.
The upgrade in extra color in the textbook is helpful, especially for diagrams. In the student notebook, your child learns tips for taking notes with Cornell style pages included for every module. This style finds its way into college sciences — using Apologia helps ease into it. Scroll down to find an example of Cornell notes.
A 34-week daily schedule, a grading rubric with tips, and space to record grading can be found in the student notebook as well.
As a Mom, these tools are ones I find super helpful. I may not use them exactly, but it offers structure to consider.
Want to enter to WIN the Advantage High School Biology Set?
I feel confident sharing about Apologia's high school books because of our experiences. My college kids all felt well-prepared whether they entered science-based careers or not.
For me, it's a win-win!
Enter to WIN the Advantage Apologia Set described above by clicking HERE. The value is $119.95 and the giveaway for USA based address only ends September 5, 2020.