For almost twenty years I've been looking at, comparing, purchasing, and reviewing a wide variety of homeschool curricula.  In all those years, one option has always stood out, Ambleside Online.
Ambleside Online homeschool is an incredible Charlotte Mason curriculum. Spanning all the grades with a few extra options for lighter years and catch up years, it covers all that Miss Mason would have covered in her schools.  Complete with booklists, free ebooks, weekly schedules, online discussion groups, and a huge number of supportive articles, this curriculum is so good and thorough that one would expect it to be very expensive.  However, it is free, put together and maintained by a handful of wonderful moms who choose to serve rather than to profit.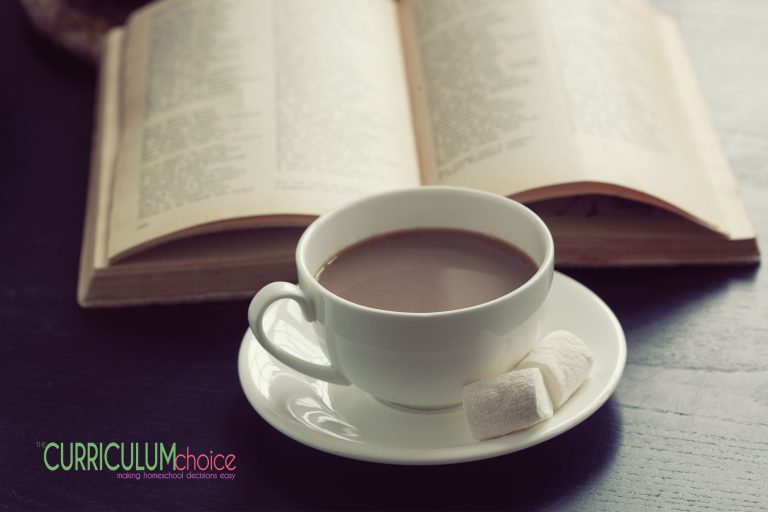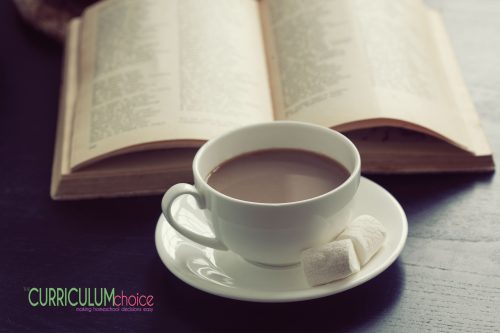 Ambleside Online Homeschool Curriculum
Here is how Ambleside Online Homeschool is meant to work:
You choose a year of study for your child to work in. Since this is an advanced curriculum, and since each year is so worthwhile, I think most children moving to Ambleside Online (AO) from a different curriculum would benefit from starting a year earlier than their grade level.
Then you choose between alternate books, since occasionally alternates are given.
Next you will need to get the books. Most of the books are free and downloadable, so you just need to download them. Often I would print these out for the little ones, but sometimes I would just buy a book or borrow it from the library. Some books will need to be purchased.
Choose a math program and phonics, foreign language, or handwriting programs as applicable. Various resources that are compatible with Charlotte Mason are listed.
Next you prepare a weekly schedule using the one prepared by Ambleside Online. I would often add check-boxes for each day, and would add in math, Dutch, and formal science.
And then you, mom, should start reading the books before the school year begins because you need to know what the book was about to take narrations.   If you are homeschooling several levels it can be difficult to keep up as you go, so working ahead is a great thing to do. If you only have one child doing AO, you may not need to read ahead.
For the Homeschool Mom
Note that Ambleside Online—and any Charlotte Mason education—requires something of the homeschooling mother: She needs to read both background material and what her children are reading. Sometimes this is easy, but other times it can seem overwhelming, especially if her family is doing several levels at once. Therefore some experienced AO moms have written guides for those considering using this curriculum.
The Ambleside Online website itself provides an introduction for those new to it. For a detailed guide for beginners, I encourage you to read this advice from one of the women who put this curriculum together (sorry, this link no longer works; I am trying to find where the article went) and this advice about how to implement the program.
Using a Portion of Ambleside Online in Your Homeschool
One can also just use portions of Ambleside Online. It is a very helpful resource for those who only want a guide to certain topics such as picture study, nature study, or composer study. Its booklists are a source of inspiration, and so are all the supportive articles and the forums.
However, Ambleside Online will not work for everyone. Although this curriculum is like spreading a feast before our children, it demands a lot of the mother. Of course, any mother who puts in the effort will be amply rewarded personally as well as in her homeschool, but not all moms find it possible to do so.
Here are some things to consider before adopting this curriculum:
The homeschooling mom needs to enjoy reading and have the time to listen to narrations and the energy to discuss readings.
She also needs to avoid adding to the curriculum. That seemed to be my constant problem and probably is one reason why I did not have the energy to keep up with it.
If the children cannot read well, she will need to do a lot of reading aloud. This is fun, but not if she is trying to do 3 or 4 levels at once. To minimize this problem, the same level can be used for more than one child at a time, but they will typically need to be close in age.
The mother needs to be confident of her ability to discuss the readings in the upper levels with her children. Doing this well takes a significant amount of preparation, and at this level I felt the need to switch to a guided classical program.
I love this program and, once I discovered it, used it as much as possible.  We only did the full program for a short while before I became ill and needed to choose curriculum that needed less of my energy, but we have experience up to year 7.  Now that I am well, my children are older and I no longer feel qualified to discuss their readings with them, so we have switched to a guided classical program for the older ones.  However, even now our picture study and composer study each year are based completely on the Ambleside Online suggestions.
Although some people suggest that a Charlotte Mason education is not very rigorous, we have found that Ambleside Online provides results every bit as good as a classical education at least up to year 7, even though it is more gentle.
I urge every homeschooling mom who loves reading and favors Charlotte Mason and/or classical education to investigate Ambleside Online thoroughly to see whether or not it may work for her family.
For more information, you can read my earlier discussion of Ambleside Online.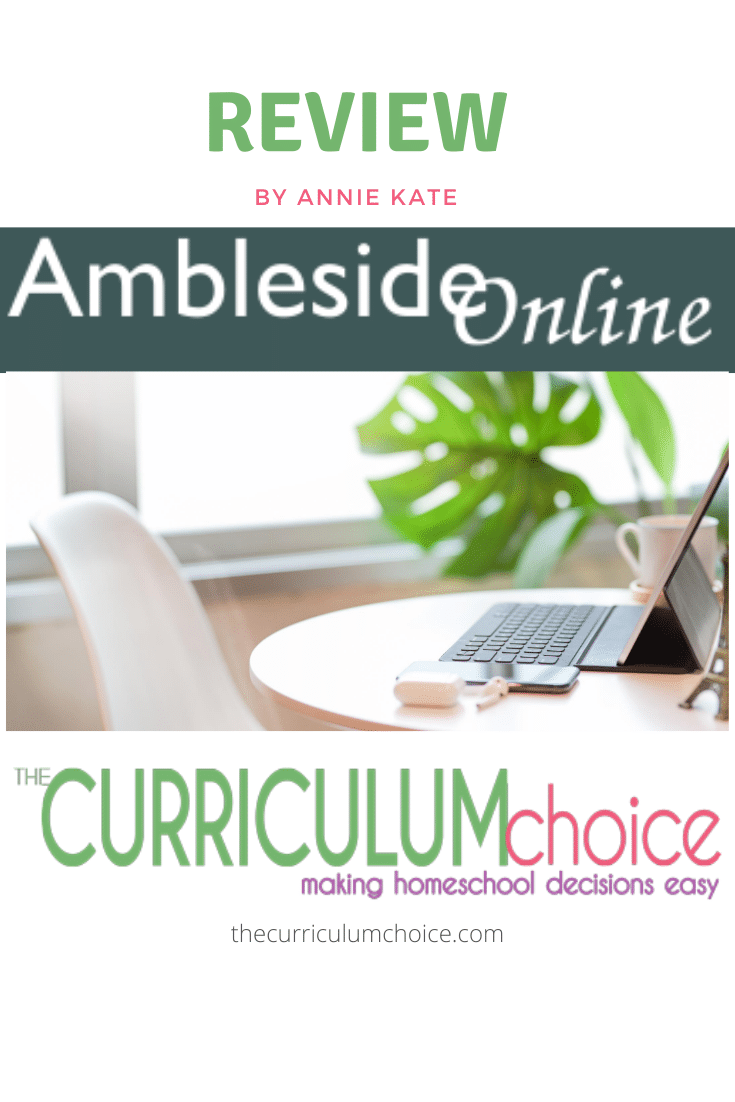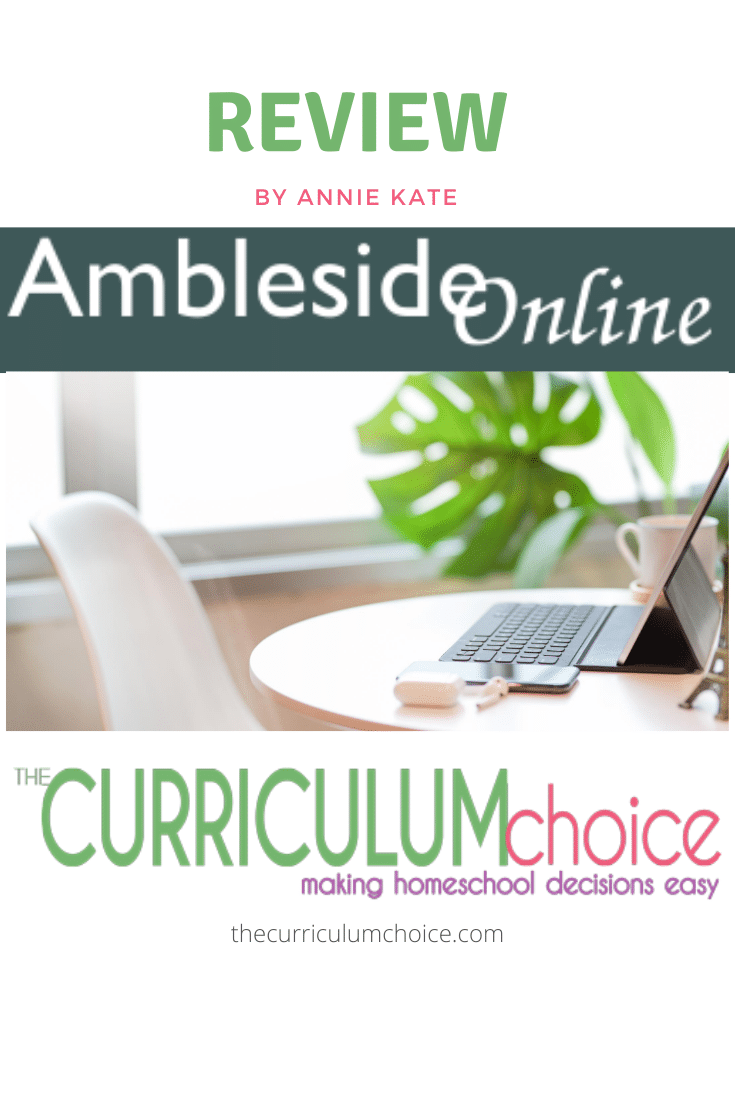 -originally published June 2014