"What does your typical homeschool day look like?"
That is one question I have always found difficult to answer because every day is usually just a little different than the one before!
One of the benefits of homeschooling is the flexibility it offers. Homeschool families can select curriculum, resources, and routines that work best for their unique situation.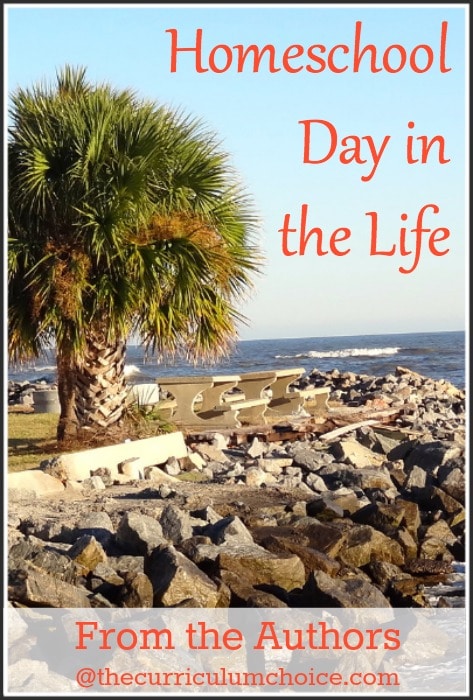 Regardless of whether you have detailed plans for your days or you prefer to be more relaxed, eventually you will find that some homeschool days are smooth sailing while others can be a bit rocky!
As you embark on a new homeschool year we would like to give you a little peek at a "homeschool day in the life" of our Curriculum Choice authors as a way to share experiences, inspiration, and encouragement!  We hope you will find tips and ideas to make your homeschool days even more interesting and fulfilling.
From Curriculum Choice archives
Here are a few helpful posts from the Curriculum Choice Archives: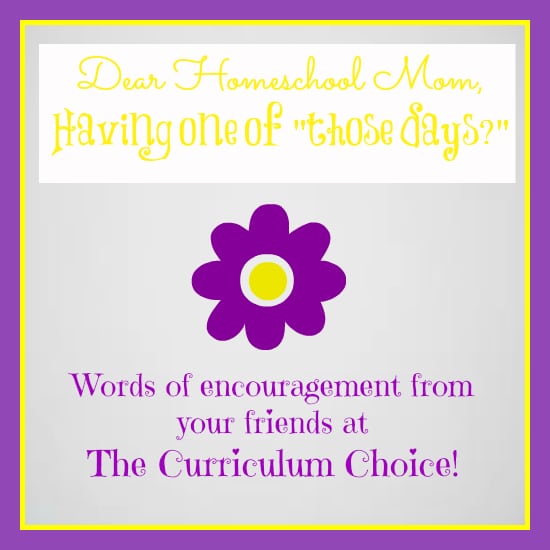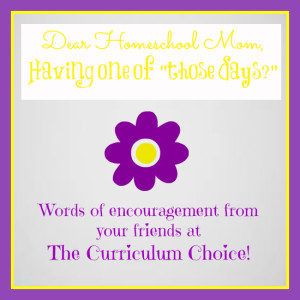 From Curriculum Choice Authors
The Curriculum Choice authors have active blogs where they regularly offer ideas and experiences about their homeschool adventures.  Below are links they have shared to help shine a light on their homeschool days — the joys and the challenges!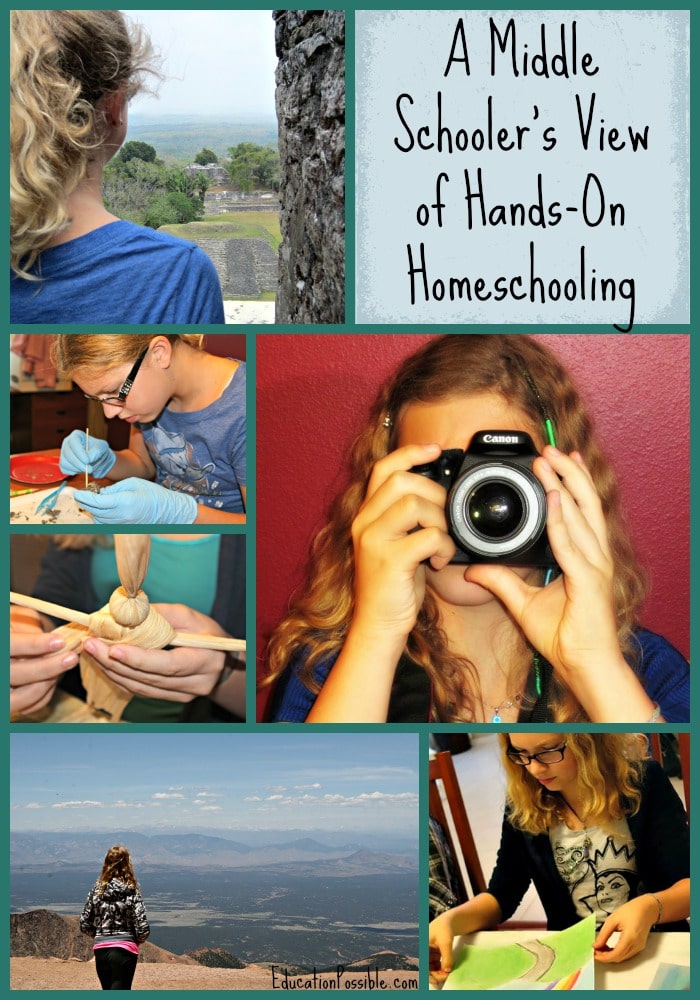 Susan & Megan at Education Possible
A Middle Schooler's View of Hands-on Homeschooling –  How does a middle school student view her homeschool day? In this post Megan's daughter shares photos to represent her typical hands-on homeschooling activities.
Starting Our Homeschool Day With CNN Student News – Now that our children are getting older we've decided to incorporate news and current events into their daily lessons, so we start our homeschool days with CNN Student News.
Learning With Other Families – We need other homeschooling families to walk the journey with us; for camaraderie, for ideas, and to sometimes share the load. Over the years, we have learned that we don't have to be our children's only teacher, so many days we learn with other families.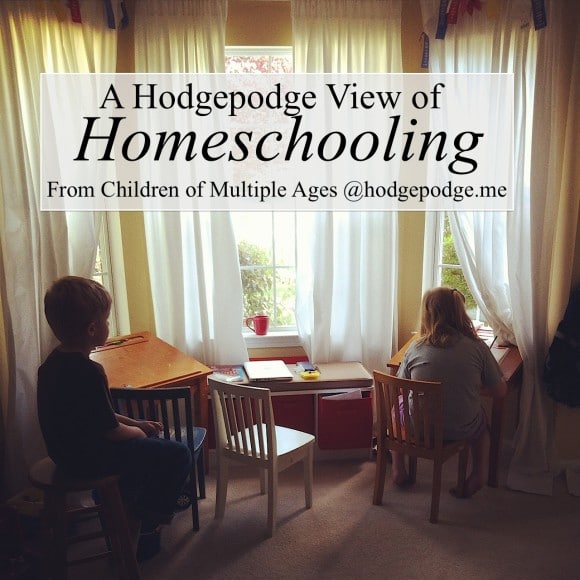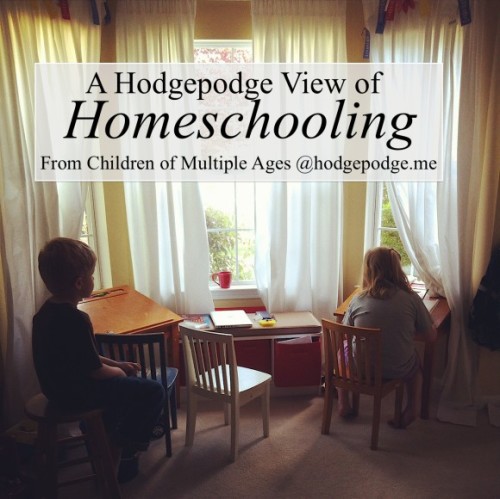 Tricia at Hodgepodge
A Hodgepodge View of Homeschooling from Children of Multiple Ages – If you give a child an iPhone and ask him to snap a few photos of what he enjoys about homeschooling, this is what you might get. Each of my children offer a snapshot into their homeschool life today. From kindergarten to elementary and middle to high school…
A Day in the Life at Hodgepodge – I've shared about our days in different ways before. Talked about our habits as the bones of our days. Yet, our days are in a constant state of change based on the needs of the age range. (A very good reason to have established habits!) For example, back when I had all little ones, they'd all go to bed early and Hodgepodgedad and I would have some time to ourselves each night. Now, our little ones rise before the sun and the older ones stay up later with us.
Afternoon Quiet Time for All Ages – Are you ready to put your feet up and relax? I am! Afternoon quiet time is our longest running habit at well over a dozen years. Today's layer gives a spot of quiet for all ages. Back when my first toddler outgrew her nap I wondered what to do. See, I needed that time. Why did she outgrow her nap when I had an infant? Afternoon quiet time was the answer.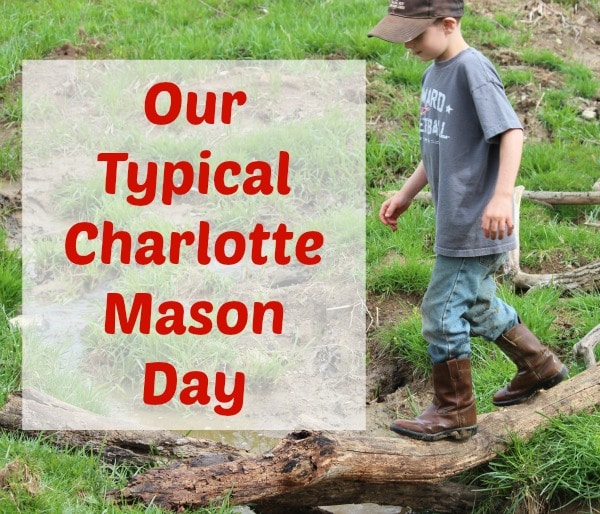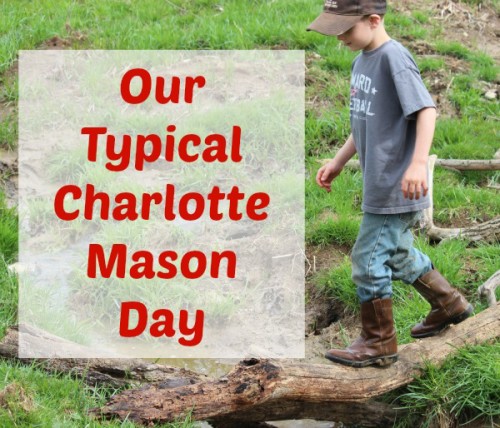 Cindy from Our Journey Westward
Our Typical Charlotte Mason Day shares the flexible daily schedule that has stuck around for years in Cindy's CM style homeschool.  Short morning lessons followed by afternoons full of the rich "good stuff" has allowed her children to flourish academically and in interests closer to their hearts.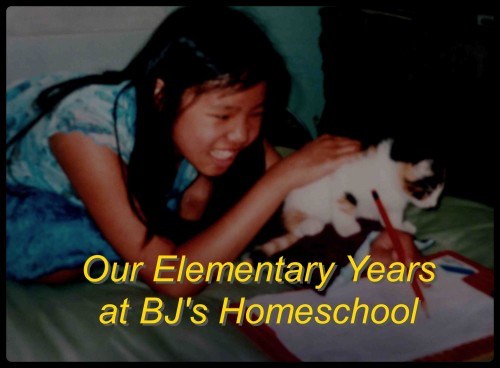 Betsy at BJ's Homeschool
Our Days Ways at BJ's Homeschool – "Starting in first grade, we followed a loosely structured daily pattern, which gave a nice rhythm to our days, and allowed my daughter to be able to predict what would happen next.  I set up our daily pattern, by looking at the natural rhythm that my daughter tended to follow during our time at home."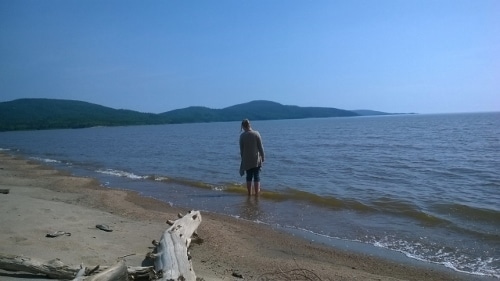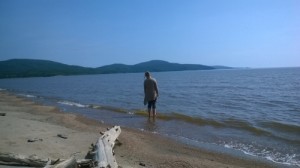 Annie Kate at Tea Time with Annie Kate
While we do not schedule our schooldays, we have followed the same routine for years.  Here's an 'un-scheduling' example of how our days flowed two years ago with four kids in grades 5-12.  We still love the freedom of working without a detailed schedule, but sometimes life can get complicated when different children need me at the same time.  That is a problem we solve by being flexible.
Another aspect of our typical day is where the children study.  That, too, has not really changed over the years.  Our children are still free to roam and, while our things do have fairly defined places, we're still always looking for pencils and erasers.  The only thing that has changed is that I've learned to make frequent visits to wherever the girls are working, just to help them remember to focus on their learning.
Follow Curriculum Choice's board Our Review Team on Pinterest.
Review Team Features
~ Hosted by Susan Williams of Education Possible