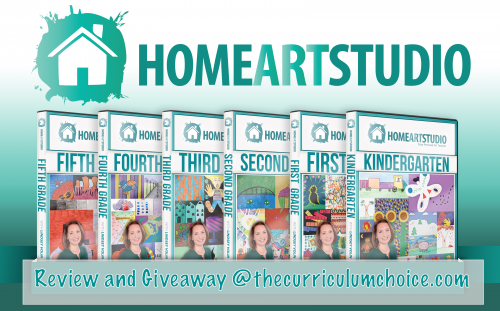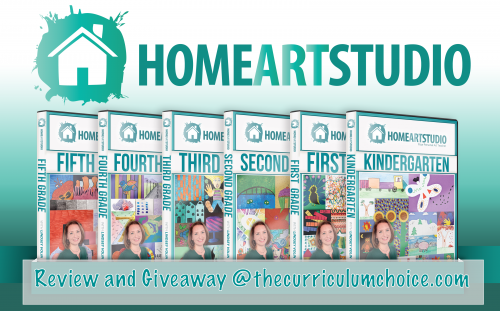 My family and I had the awesome opportunity to review Home Art Studio- Second Grade DVD program. Home Art Studio is a year-long, DVD-based art curriculum. There are two DVDs, with 18 lessons on each disk. The program is set up to do one lesson each week.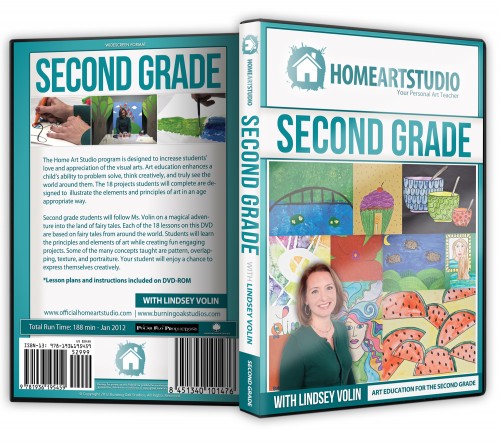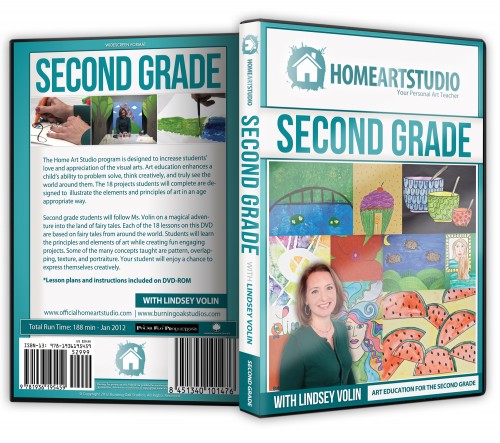 Ms. Lindsay Volin is your  personal art instructor, and walks you through each lesson. The second grade program is based on fairy tales and Ms. Volin begins each lesson by reading  a fairy tale. The art project that follows is based on the fairy tale that was read.
[youtube=http://youtu.be/y6rOBfc9hsg&w=400&h=320]
The projects use very basic art supplies that you can purchase at any craft store (paper, paints, watercolors, markers, paintbrushes, markers, pencils, modeling clay, etc.).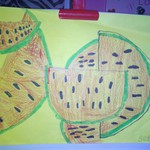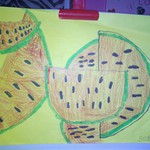 The second grade program teaches many basic principles of art including:
color wheel
patterns
overlapping
textures
The lessons are presented rather quickly but having the ability to pause and rewind the DVD makes it very easy for the students to keep up.
Ms. Volin presents the concepts in a way that even a student with art struggles will be able to follow and enjoy. For example when drawing a dog, she demonstrates how to draw the dog using ovals and circles.
Even this "very art challenged" mother was able to draw a dog using Ms. Volin's technique! I was impressed!!
My daughters LOVE this program. Even my youngest who typically wants nothing to do with art is now asking to do art first thing in the morning!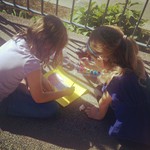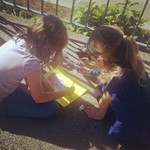 Home Art Studio DVD curriculum can be purchased for $24.99. To learn more about it, visit Official Home Art Studio. You can also visit and follow the Home Art Studio Facebook page.
Now for the giveaway – Home Art Studio Grade of Your Choice!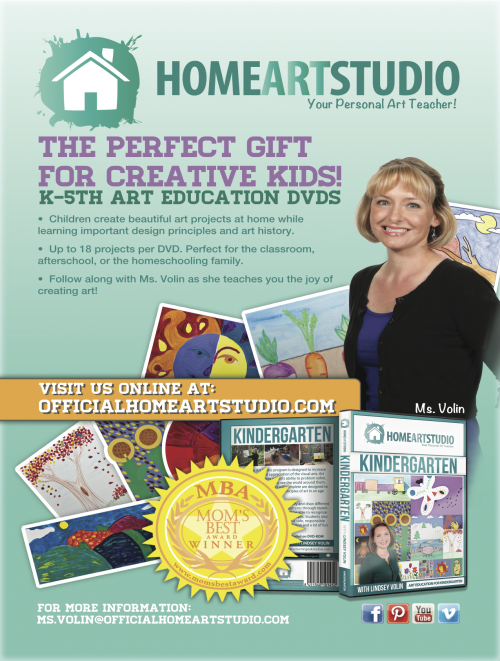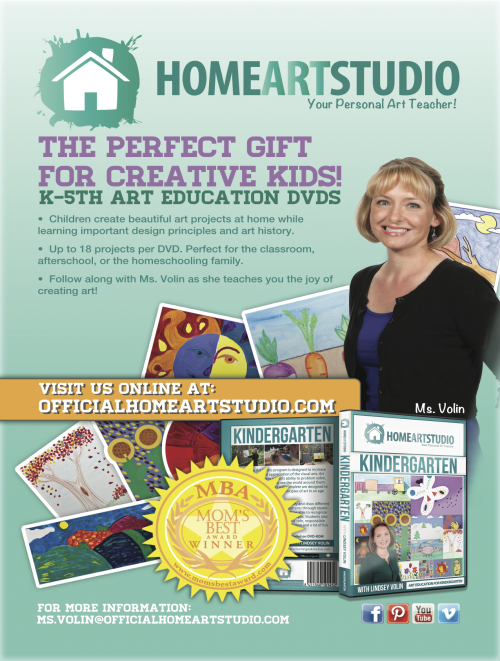 I have one Home Art Studio DVD to giveaway. The winner will get to choose the grade level of the Home Art Studio DVD (all pictured at the top of this review). Home Art Studio would make a wonderful Christmas gift – your child wouldn't even realize it is curriculum!
Heather is a homeschooling mama of two sweet little girls. She is married to her best friend of nearly eight years. She strives daily to follow Jesus and blogs about all things homeschooling, faith and family at Upside Down Homeschooling.