I started using Growing with Grammar many years ago after my oldest had taken her end of year NYS required assessment test. While she passed the exam per state standards, I could clearly see we were lacking in the English grammar department. So like any mom would do, I hit the Internet to find something that would help me build her up in this department.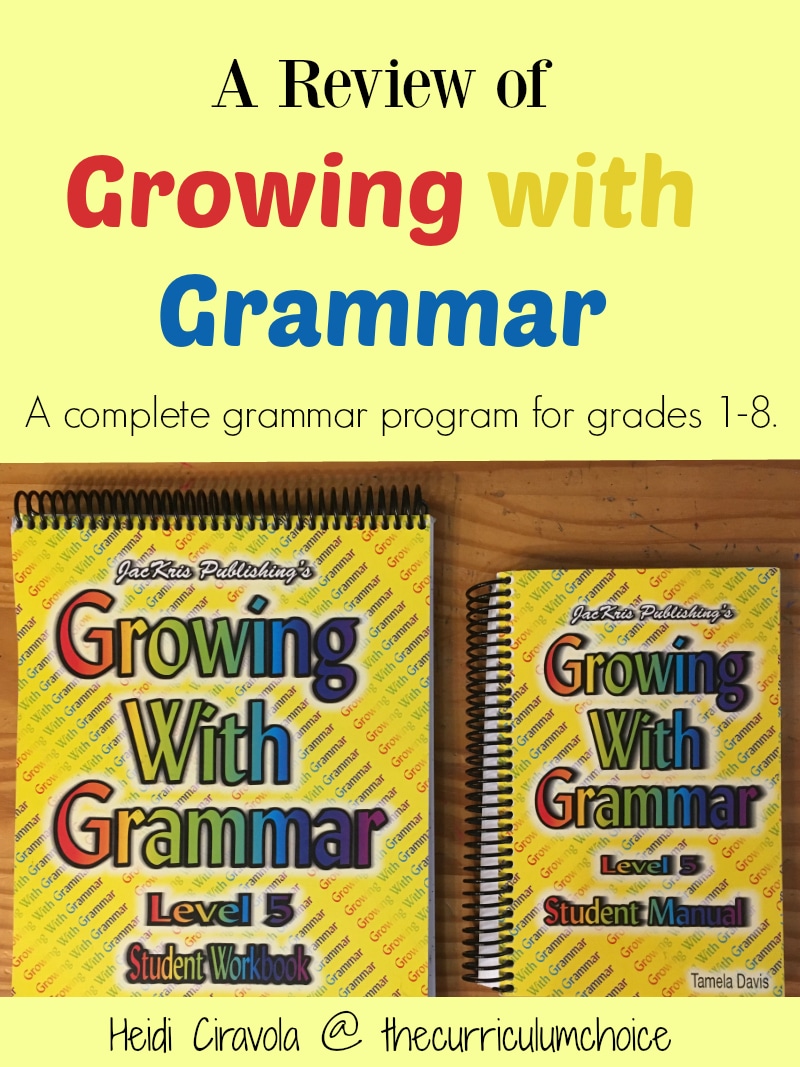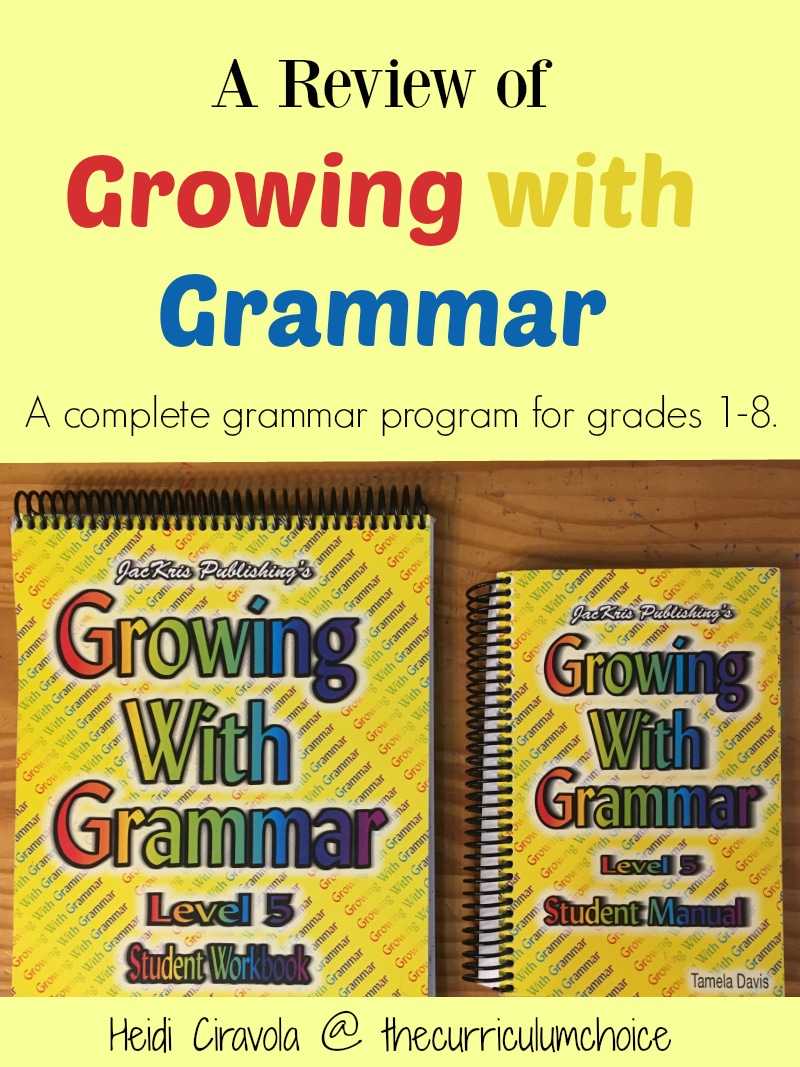 What I ultimately chose was Growing with Grammar.  From its ease of use to affordable cost, it has been a staple in my house ever since. So much so that in later years when I went looking for a spelling program for my youngest, I turned to Jackris Publishing again! (Be on the look out for that review next month!)
All About Growing with Grammar
The Nuts & Bolts of the Program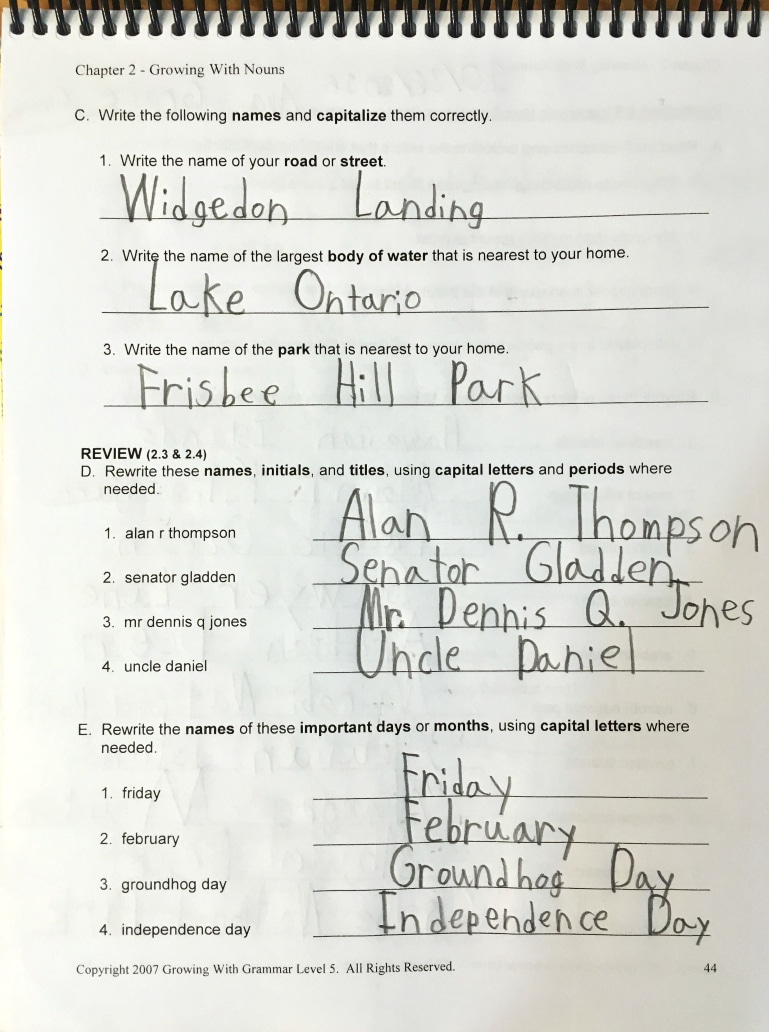 Each level contains around 108 lessons, and they consider each level number to mean grade level. You can see the table of contents and samples from each level here.
It is set up with the intention to be taught three times per week during a 36 week year. (We use it almost daily and thus get through it more quickly.)
One lesson is taught per workday, which includes a learning portion and an exercise portion which reinforces the concepts taught in the learning portion of the lesson.
For Levels 1 and 2, both workbook and reading are combine into one book. For Levels 3 – 8, there are two books: A smaller Student Manual, and a separate Student Workbook where all the practice exercises are contained.
Every book is spiral bound. This makes them easy to lay flat. The Student Workbook is bound at the top so there is no binding to get in the way while kids are trying to write!
At the end of each section there is a review built in. Each review question is clearly marked with the section it was taught in. This gives the student and easy way to go back and review that section if they are unsure of how to do that concept.
Sentence diagramming  (I understand some don't like this method, but it has worked well with our children.) *also note this begins at Level 3
There is an optional test package available which includes a test to be used in the middle of each section, and one for the end of each section.
Separate answer key – for both the workbook and exams the answer key is separate. This allows for you to easily have your student working independently.
Why We Love Growing with Grammar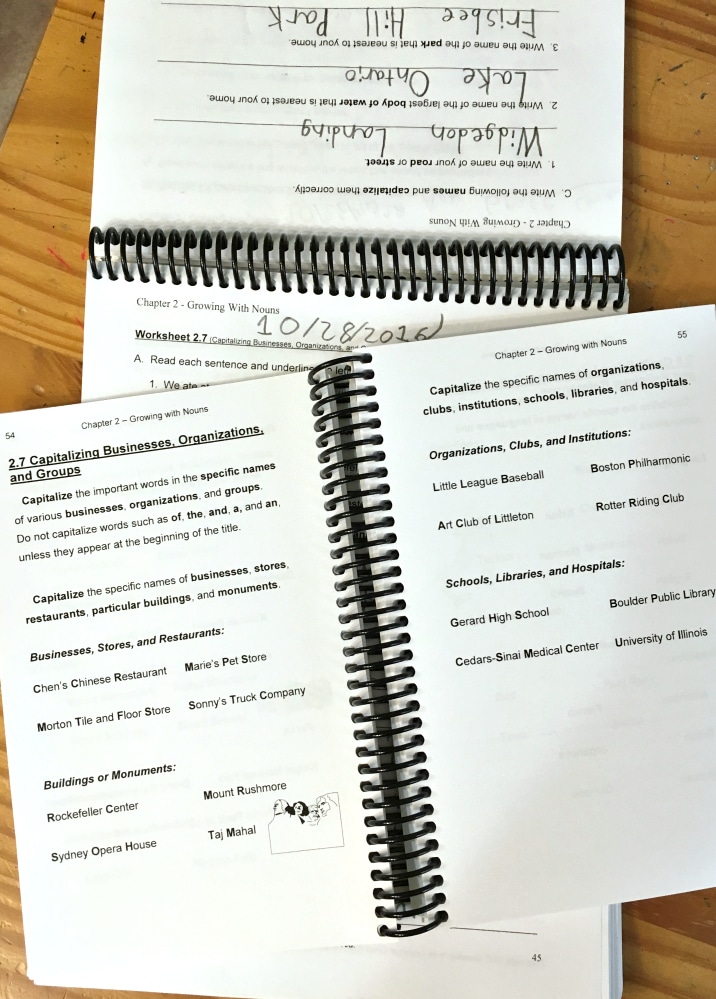 Growing with Grammar has filled a need in our family to adequately cover grammar fundamentals in a way that allows my kids to be more independent with it. In a world where there are plenty of other subjects that my multiple children need help with, this is a great advantage! Add to that they affordable cost, the ease of use and the little details like the way the books are spiral bound and the inclusion of section numbers for easy review, and you have a solid program to use over many years of your child's homeschooling journey!
Save