Stories From The Bible holds a treasury of 17 of the Bible's stories. This book is beautifully written and is a wonderful introduction to God's Word for small children.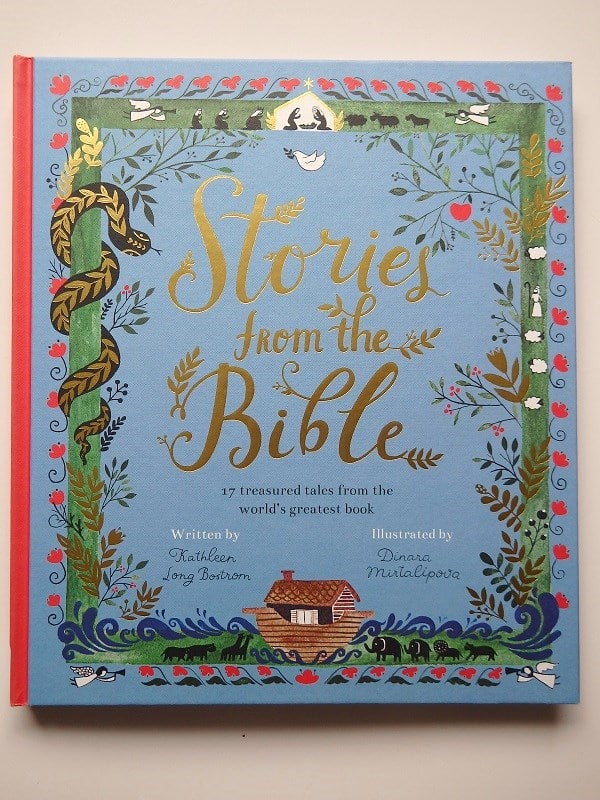 "Every story has a beginning. The story of creation begins with God. He was there before anything else. God can do anything, and has the most amazing imagination ever." – Text from Stories From The Bible.
~Don't miss the giveaway at the end!
Stories from the Bible
Reading through the text written by Kathleen long Bostrom, I am struck by how she has remained true to scripture which is important to me, yet at the same time her words have managed to bring scriptural accounts to life for the young reader.
"And he gathered the water into crashing, splashing oceans and seas, and shimmering, glimmering lakes that trickled and rippled into streams and creeks and puddles. Land spilled out and settled beneath the sky, mighty mountains and valleys, rocks and sand and clay." – Text from Stories From the Bible.
Don't her words just bring to life a picture of God creating our earthly home so beautifully?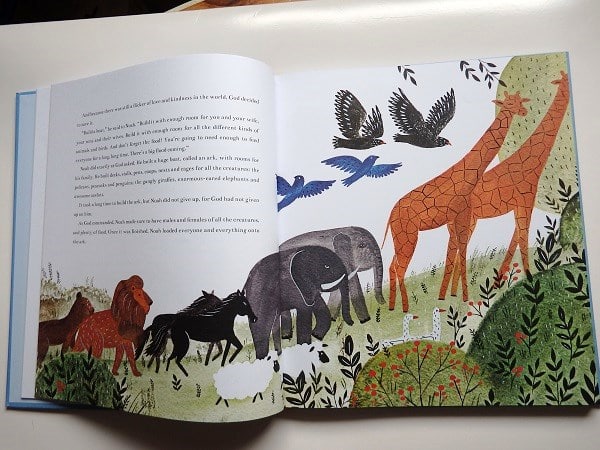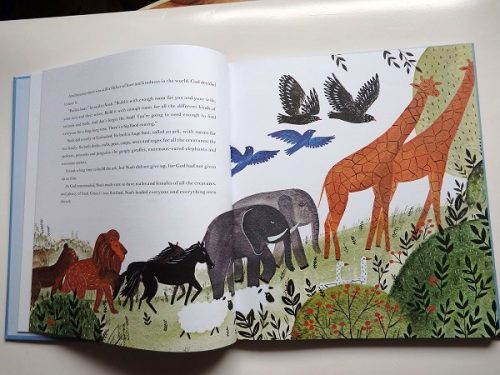 The book is illustrated by Dinara Mirtalipova, she has done a lovely job illustrating the stories. Her bright, colorful drawings are appealing to the young reader. I think my favorite illustration in the book has to be of Jonah and the Whale. I love her cross-section representation of Jonah sitting in the whales belly, and the whale itself has to be the most colorful whale I ever did see.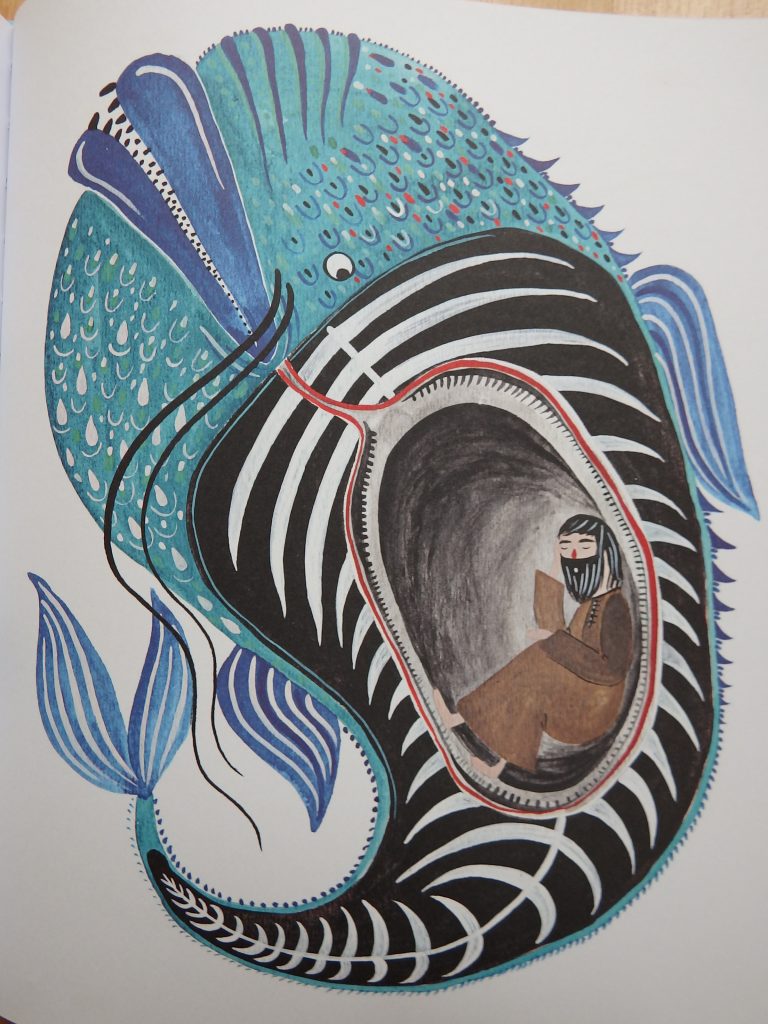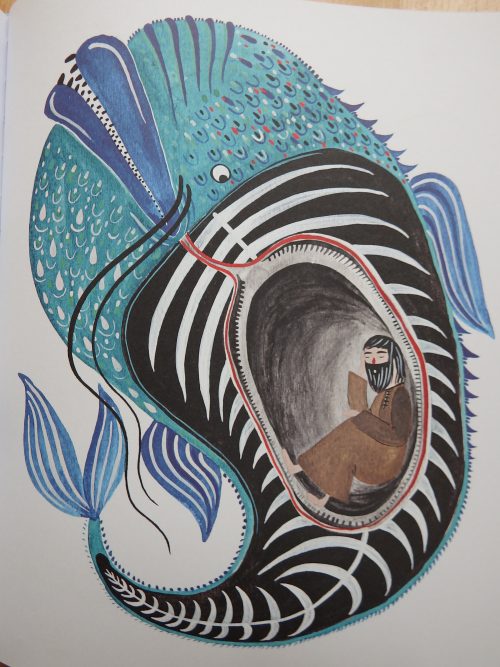 The 17 stories from the Bible in this book are:
The Old Testament:
The Creation, The Garden of Eden, Noah and the Ark, A Son Named Laughter, Joseph and his Amazing Coat, The Baby in the Basket, The Ten Plagues of Egypt, David and Goliath, Jonah and the Big Fish.
The New Testament:
Jesus is Born, The Sermon on the Mount, Four Faithful Friends, Jesus feeds Five Thousand People, The Good Neighbour, The Last Supper, The First Easter, Breakfast on the Beach.
You can grab a copy of Stories from the Bible online from:
Amazon.com for $16.10 (hardcover)
Amazon.co.uk  for £12.99 (hardcover)
Now for the Giveaway!
Now the books publishers, Frances Lincoln, have very kindly given The Curriculum Choice one copy of Stories from the Bible to give away to our readers. Do pop by their website and see what new titles they have, there are some lovely books to add to your bookshelf. Then just add your name into the rafflecopter for a chance of winning. This giveaway is open to all readers no matter where you live in the world.
a Rafflecopter giveaway

Save
Save
Save