Welcome to a brand new semester of homeschool learning. This time of year is almost like yet another back to school time. Maybe, like me, you are looking for a few new resources to brighten the learning in your home. We just need something fresh and new here in the cold of winter! Dover Publications has many books we use to supplement our studies like these exploring America homeschool resources. There are several that will also make fun projects.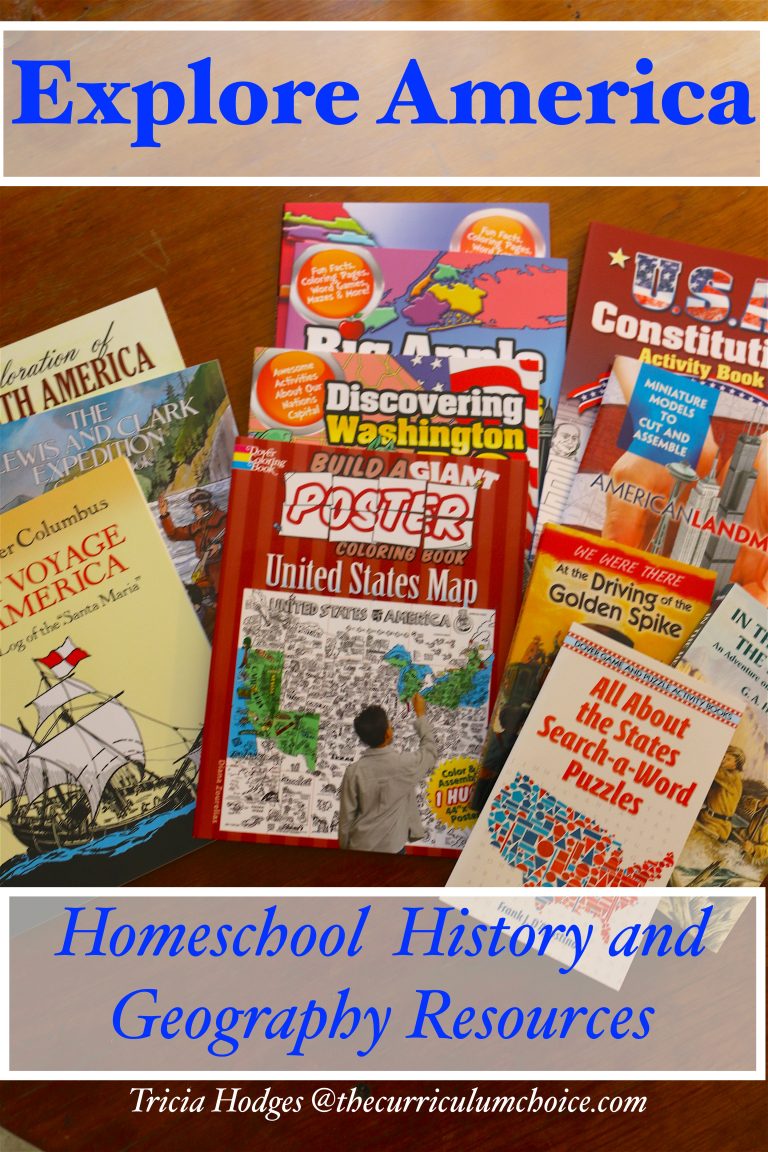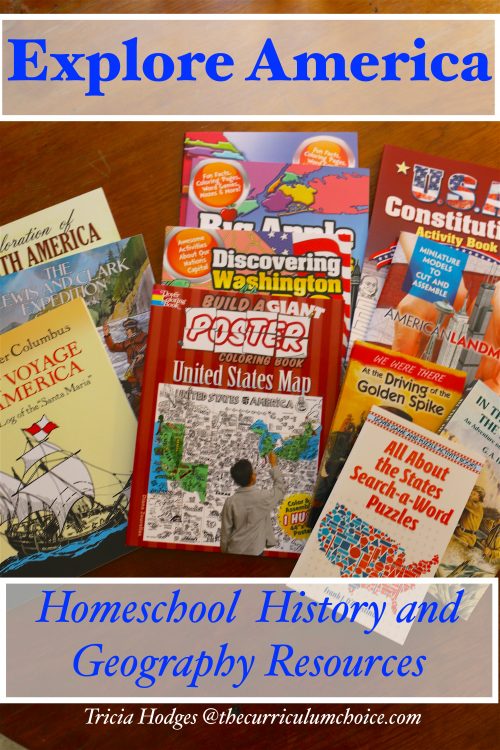 ~Don't miss the discount code plus the giveaway at the end!! We received these exploring America homeschool resources from Dover Publications in exchange for an honest review. All opinions are our own and we are so excited about these books for all our ages! Please see our disclosure policy.
Exploring America Resources for Learning
Doing an art activity or a fun word search puzzle helps solidify what we've learned. That is part of what makes these books great. Studying United States geography? Why not Build a Giant Poster, piece by piece, as you learn about each state? Challenge your constitutional knowledge with U.S.A. Constitution Activity book. Follow along Lewis and Clark's expedition with the coloring book of the same name!

Dover Publications has something for each member of the family. If you have a hands on learner, then the American Landmarks miniature models to cut and assemble may just be the thing to expand learning.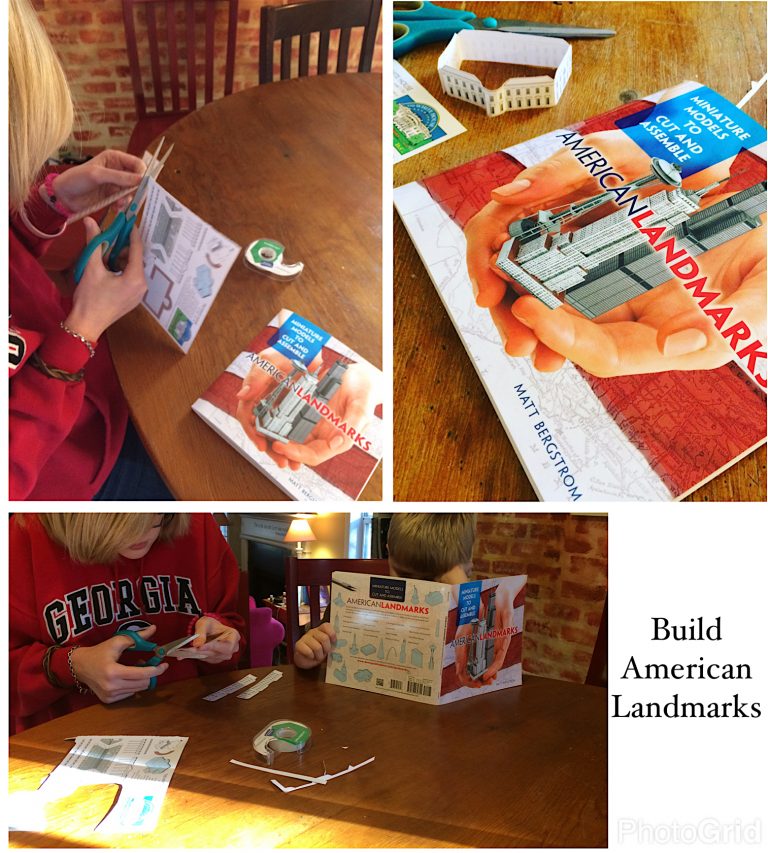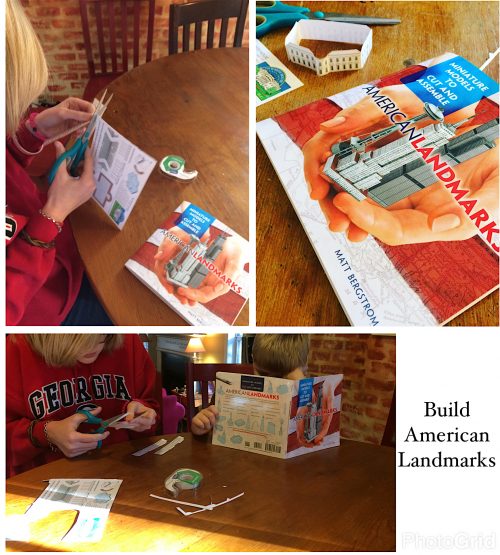 Fun with tiny American Landmarks on a Friday afternoon!
Want to explore Chicago, Washington D.C. or New York City? The Chicago Challenge Activity Book, Discovering Washington D.C. Activity Book or the Big Apple Brain Busters will be a fun way to take a 'visit'.
Exploring America Resources for Homeschool
When I browse the Dover Publications website, I can always find something that complements our homeschool studies.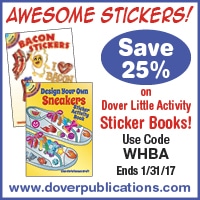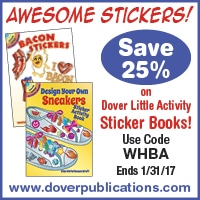 Thrifty and Educational Homeschool
With Dover Publications you can get 25% off by using code WHBA at checkout and stock up too! Simply use the special code for The Curriculum Choice readers before January 31, 2017.
Plus you can use crayons, colored pencils and/or markers you have on hand. No special supplies needed.
The Giveaway – Exploring America Homeschool Resources worth $75 for 75 years!
Now this is amazing. It is Dover Publications' 75th anniversary! In celebration, they are giving away a Exploring America Homeschool Resources worth $75!

Includes:
Exploration of North America Coloring Book
The Lewis and Clark Expedition Coloring Book
In the Heart of the Rockies: An Adventure on the Colorado River
We Were There at the Driving of the Golden Spike
Discovering Washington, D.C. Activity Book: Awesome Activities About Our Nation's Capital
U.S.A. Constitution Activity Book
All About the States Search-a-Word Puzzles
Big Apple Brain Busters Activity Book
Chicago Challenge Activity Book
Build a Giant Poster Coloring Book — United States Map
American Landmarks: Miniature Models to Cut and Assemble
Simply follow the instructions in the rafflecopter widget below…
Save
Save
Save
Save
Save