Have you ever been over the moon excited to find a curriculum that completely embodies your goals for your homeschool? I was lucky enough to do so when I found Train up a Child Publishing.
Editor's Note: This curriculum was reviewed under its original name of Epi Kardia but this updated post has the current company name, links, and images.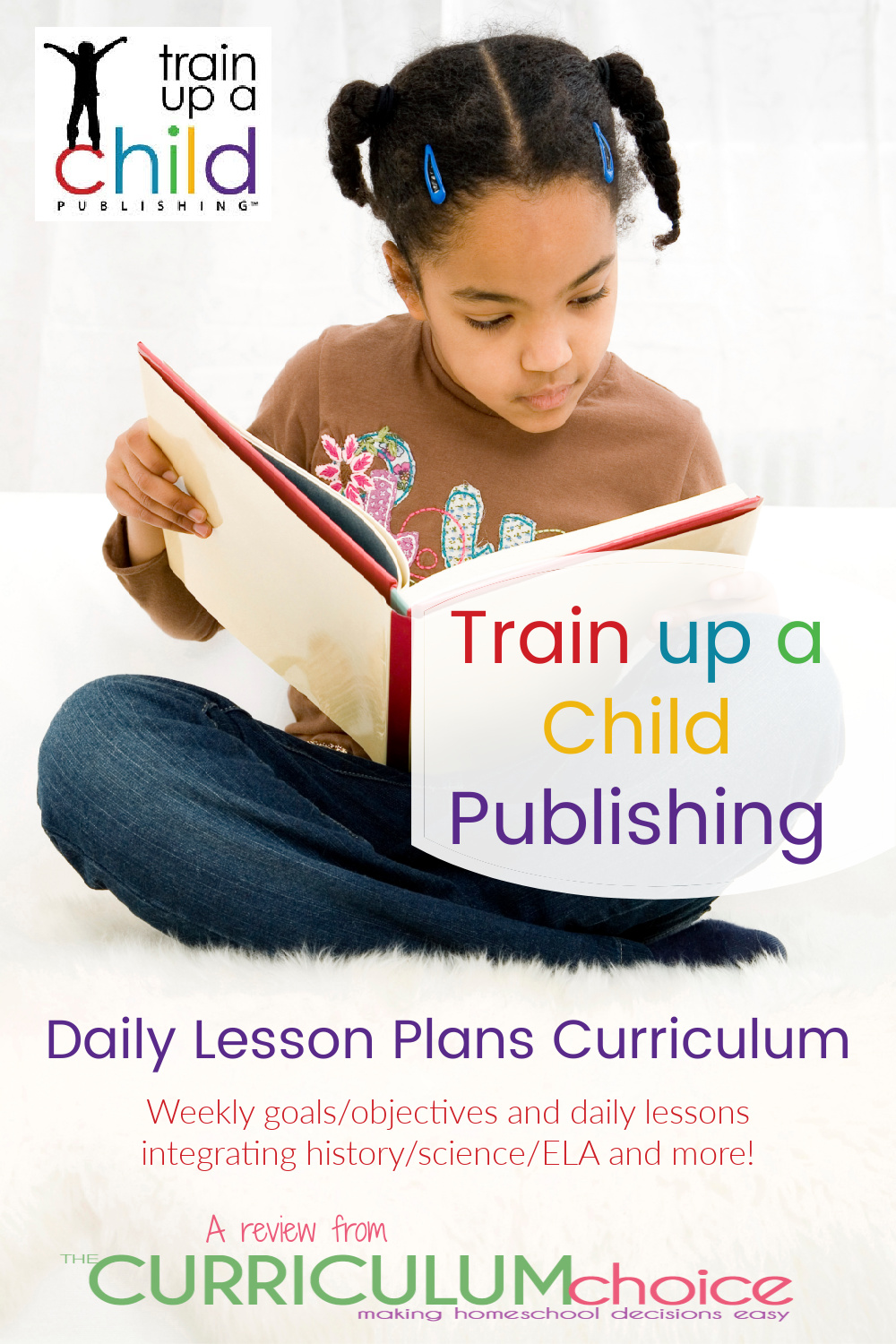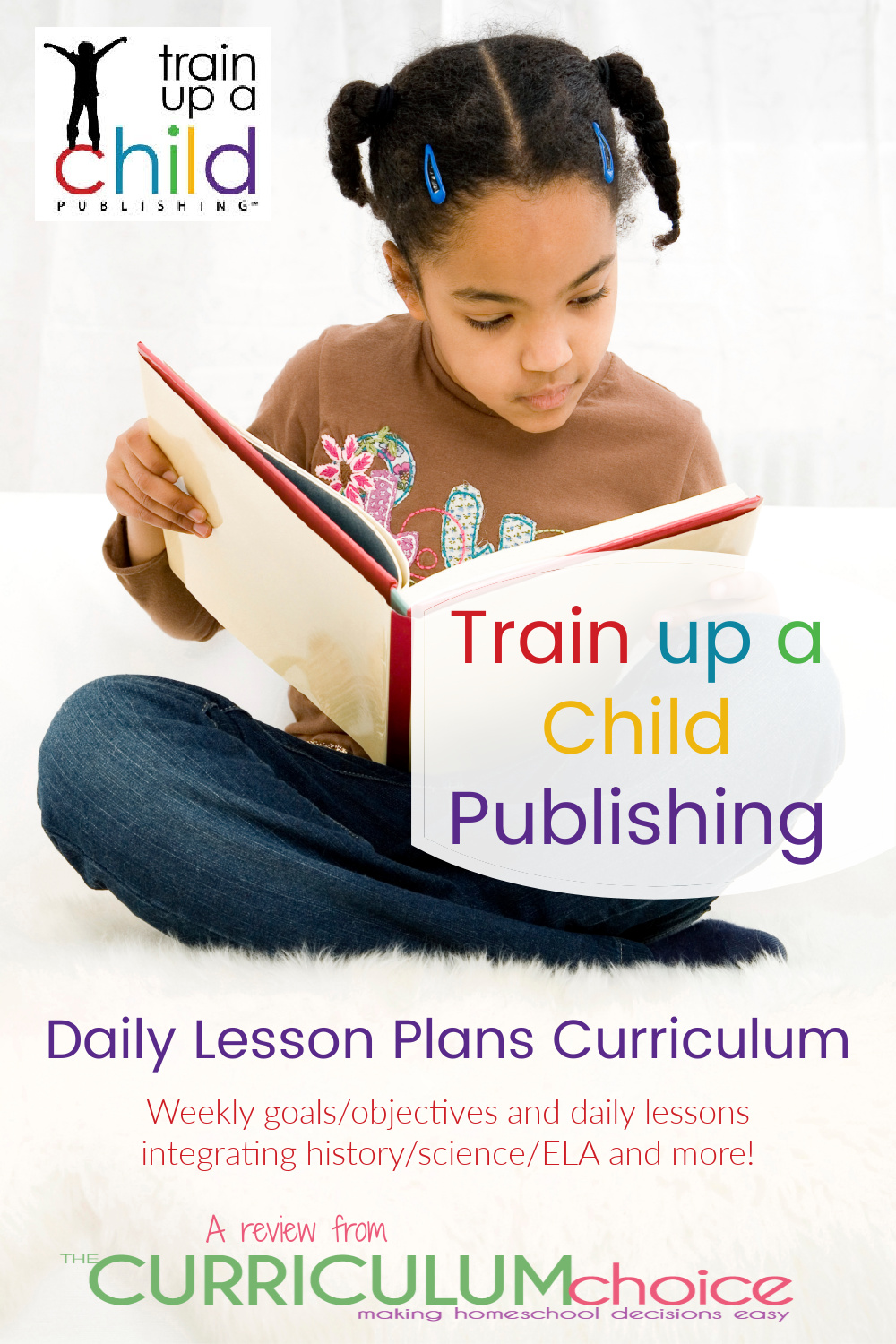 Train up a Child Publishing Daily Lesson Plans Curriculum
I had my eye on the Train up a Child Publishing Daily Lesson Plans curriculum from the moment I heard of it. I was caught immediately by their name alone as it conveyed exactly the type of homeschooling theology we have in our home! Imagine my delight when I was offered a 1st grade set to review! We couldn't wait for it to arrive!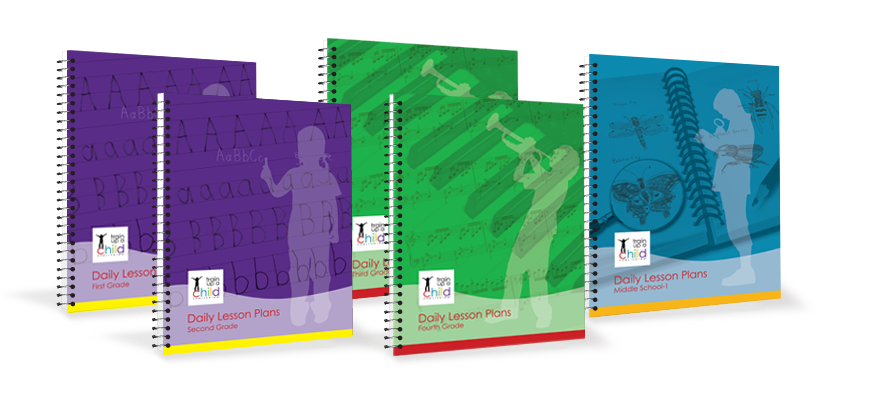 Train up a Child Publishing homeschool curriculum is a "historically-structured, literature-based curriculum using Charlotte Mason-inspired methods" available for grades Kindergarten through High School. So why is "Train up a Child Publishing" the curriculum name?
"We feel the heart of home education is the Christ-centered mentoring and discipleship relationship between parents and their children. Our goal is to help you bring your homeschool children's education to life." (from their website)
This completely embodies our goals for our homeschool so I just had to try it out!

The day the box came in we were so excited! I had to rip the box open and dig right in!
My kids were so excited, and I was even more pleased with the packaging: eco-friendly packing peanuts! I joyfully packaged those up for crafts at a later date! (As a frugal homeschooling mom, I never miss a moment to reuse and recycle!)
I received a hard copy of the First Grade Daily Lesson Plans. This choice is laid out in a daily lesson plan format that outlines each subject for each day, including hands-on ideas, lapbooking suggestions, arts, crafts and more; so you can really just jump in and go!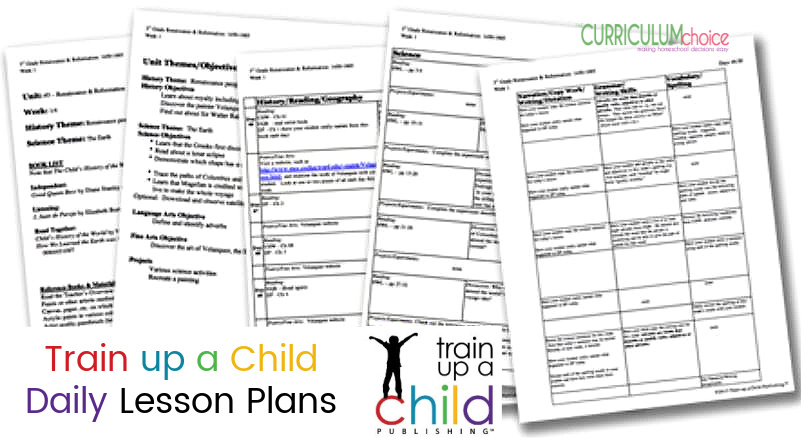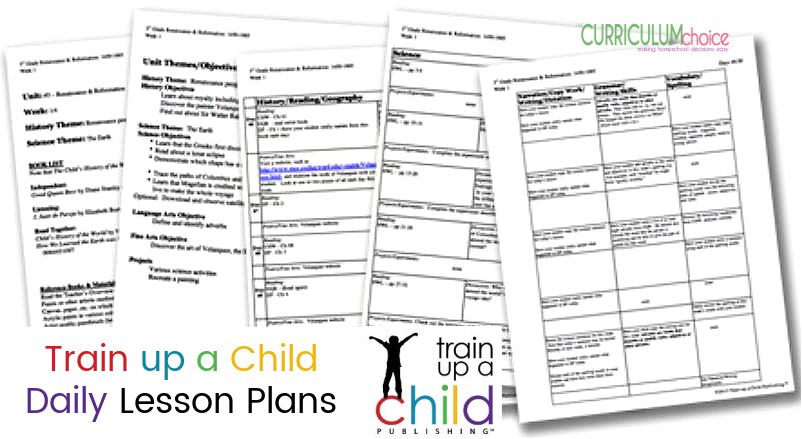 Train up a Child Publishing offers three different types of curricula: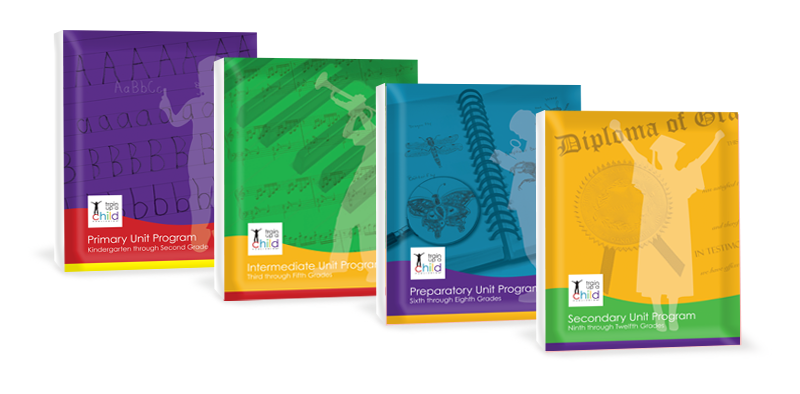 1. Unit Program Tools – their most cost-effective option. Each unstructured Unit Program Tools component can be used for three or four years each following our methodology. Each unit has a Teacher's Overview and curated book lists in history, science, and music/fine arts, divided by topic, along with the suggested projects and activities. These tools are perfect for homeschool moms who want to create their own historically-based unit studies.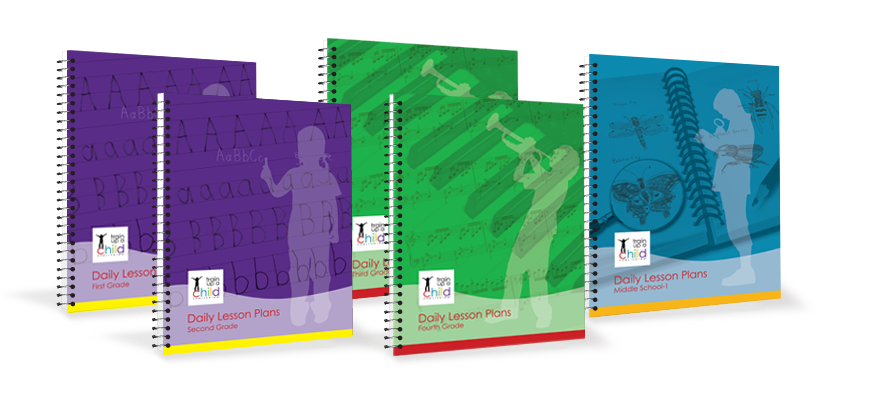 2. Daily Lesson Plans – Love homeschooling (or want to homeschool) but you know you are not a planner, organized, or you have a hard time following through? The Daily Lesson Plans are already-planned-in-advance and are written for specific grade levels.
They include weekly goals and objectives for each subject and include daily lessons integrating the studies of history, science (K-8), language arts, fine arts, and projects.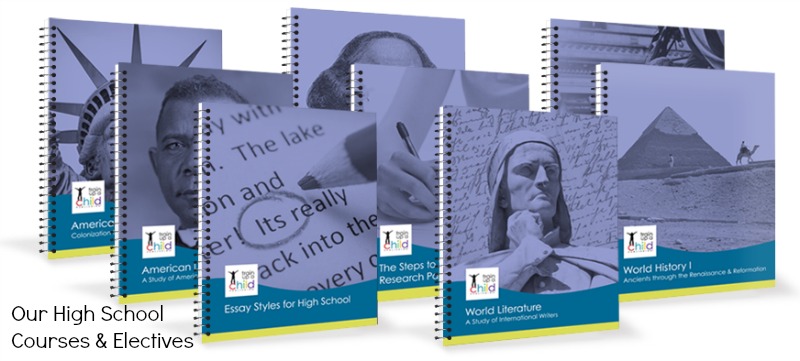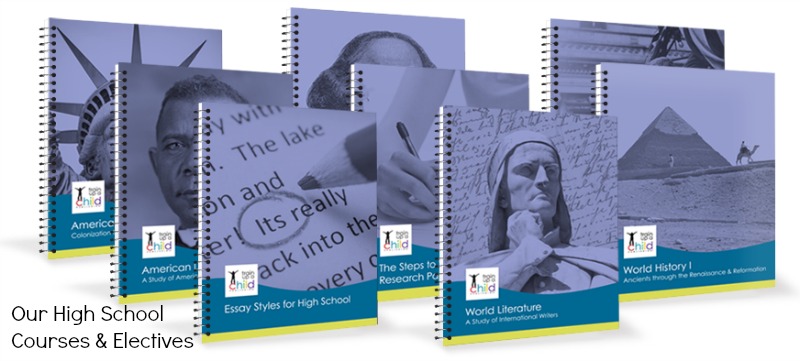 3. High School Courses – If you have high school children, Train up a Child Publishing also provides a series of high school courses in:
American History
World History
General Literature
American Literature
British Literature
World Literature
High School English Electives include:
Essay Styles for High School
The Steps to Writing a Research Paper
The Art of Public Speaking
The history and literature courses are also literature-based, customizable to fit your homeschooled high school students, and offer an optional Honors track.
Features of Train up a Child Publishing Curriculum
Based on Charlotte Mason-inspired methodologies include reading whole, living books, short lessons, oral narration, using copy work and dictation to teach grammar and composition, and more!
All books listed in the curriculum have been read and evaluated from an evangelical Christian worldview by at least one of the authors.
Integrates the subjects of history, science, language arts (including reading, grammar, composition, phonics, poetry, literature studies, spelling) and fine arts.
It includes activities, books, and projects for each learning style.
Provided in their Unit Program Tools: historical Teacher's Overviews of each unit for teachers/older students, as well as a Teacher's Manual with teaching tools, Notebooking pages, and helpful planning forms.
Additionally, the 100+ page teacher's manuals (also included in the Unit Program Tools, or can be purchased separately) provide abundant information about teaching covered subjects as well as curriculum related material.
The 6th – 12th grade manual includes an extensive section regarding teaching high school writing.
Although the books are not offered as part of the curriculum purchase, I have found that most are easily found online free, at your local library, or available (used and new) online. (They even offer the books via links to Amazon.com on their website, to save you time and energy).
Being the frugal family that we are, I've elected to procure the books from our local library and online at free book sites. So far, the books have been fun and fairly easy to get. We love going to the library!
I look forward to finding new books we may have never been exposed to! Like others in living book style curricula, I fully expect to find some books my kids will adore so much they won't want to return them!
Train up a Child Publishing compares nicely with other, more well-known curriculum companies such as Sonlight, My Father's World, and Tapestry of Grace. Of course, each of these curricula offer their own perspective, features, and lesson plans, which makes each one unique and tailored to each families' personal needs. However, I think we have found our core curricula of choice!
Purchasing The Daily Lesson Plans Curriculum
Prices for Train up a Child Publishing curriculum vary according to your curriculum style choice and media. You can elect to buy the spiral bound books or an economical digital download.
If you're interested in trying the Daily Lesson Plans, you can purchase a TRIAL of the first unit (The Ancients – a full six weeks of daily plans) for only $19.97.
MORE FROM TRAIN UP A CHILD PUBLISHING
Looking for more? Check out these other Train up a Child Publishing Reviews here at The Curriculum Choice:
Originally published April 2010, written by Diana