I've shared before around my own experiences with teaching science in our homeschool. At times I felt quite confident, especially in life science subjects such as plants, weather or animal study. Many other times I wondered if we covered enough of the basics. 
Certain topics seemed out of my comfort zone of science knowledge. I gravitated away from introducing chemistry  before high school or having younger children explore microscopes. 
Thankfully, it's been years since I felt stuck in teaching science. 
If you're experiencing similar hesitations, hopefully this post will encourage you to try a different approach.  The materials used below were offered to us by Home Science Tools at no cost and I was compensated to share my own thoughts with you today.
Feel free to take an idea and make it your own!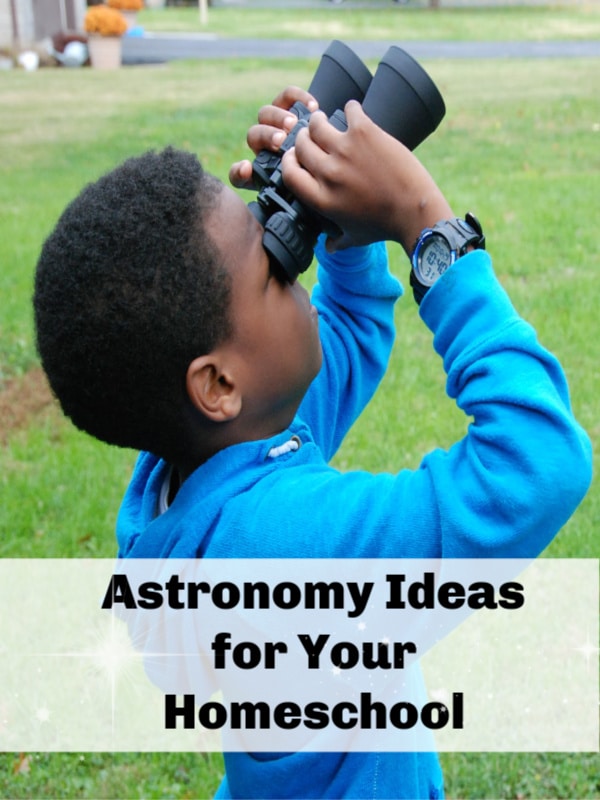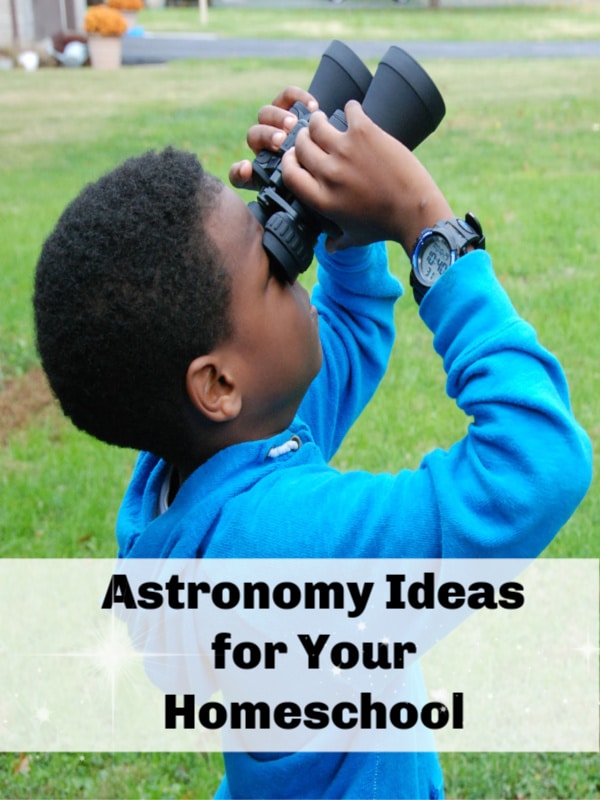 Astronomy Ideas For Your Homeschool
When I first began exploring and teaching my kids more about our universe, every once in a while I mixed up my words.
Once I shared with a friend about our focus on astrology in our homeschooling!
Yeah, I got a couple of weird looks along the way. Most importantly, I've cleared up my vocabulary over time (ahem).
Astronomy is simply the science dealing with the planets and their moons, the stars, the sun and other activity of our universe. I think children have a natural fascination with the sky…and looking UP day or night to see what lies beyond.
This science has no need for complication. 
Begin with NO equipment or special tools! Go outside with your kiddos, especially at nighttime with a full moon or sky of stars, look UP and ask 'what's that?'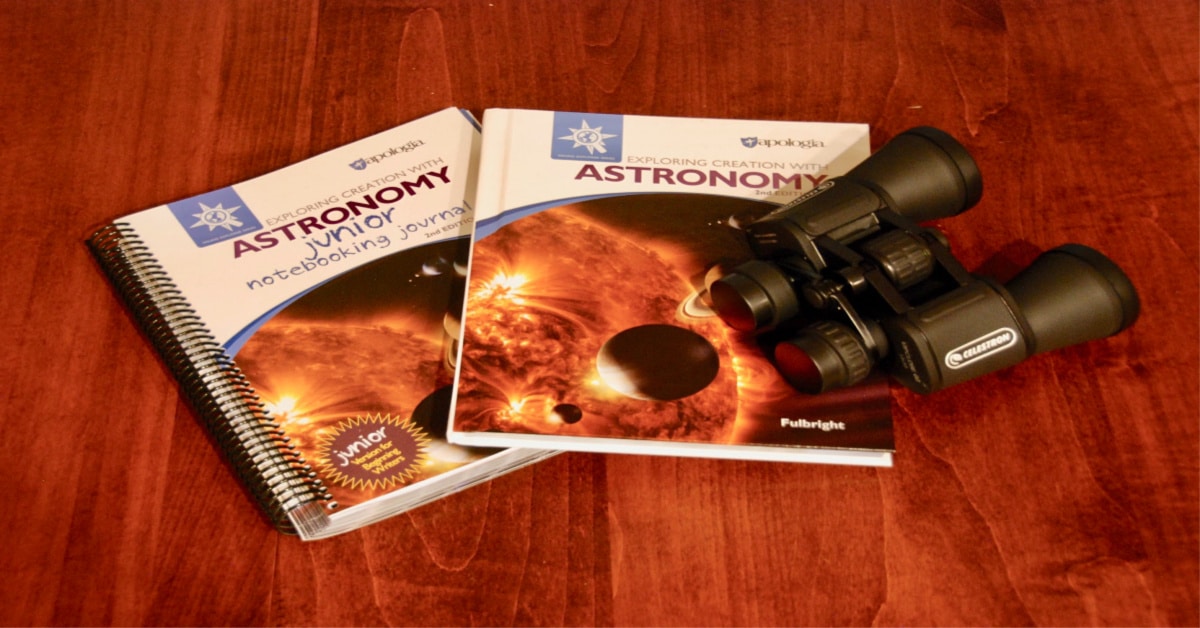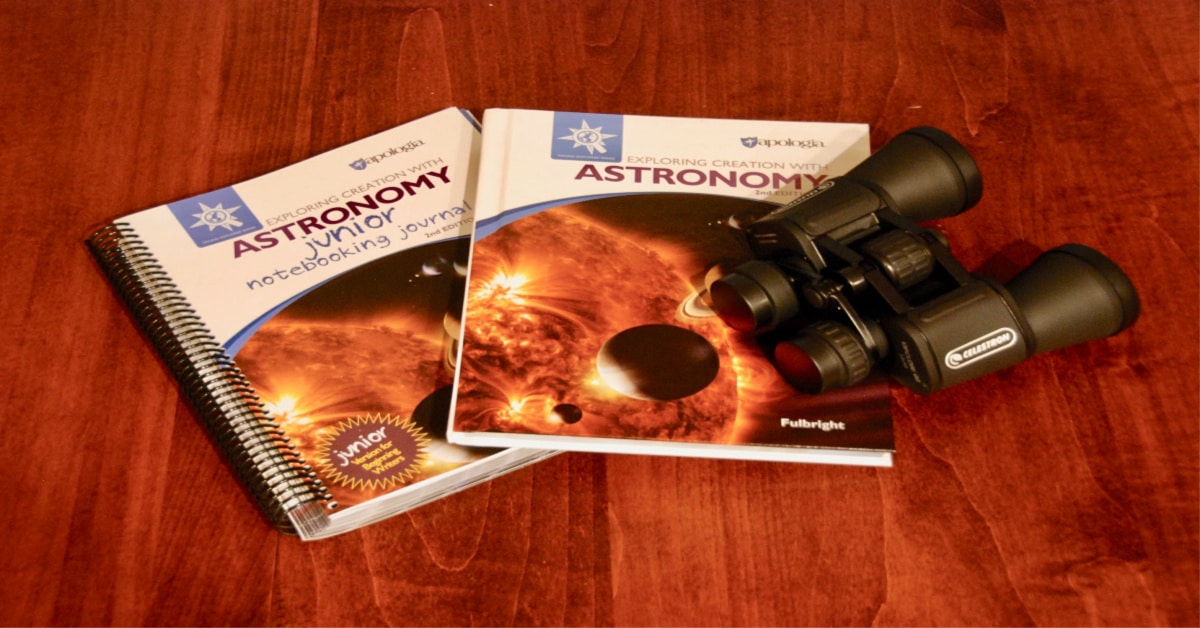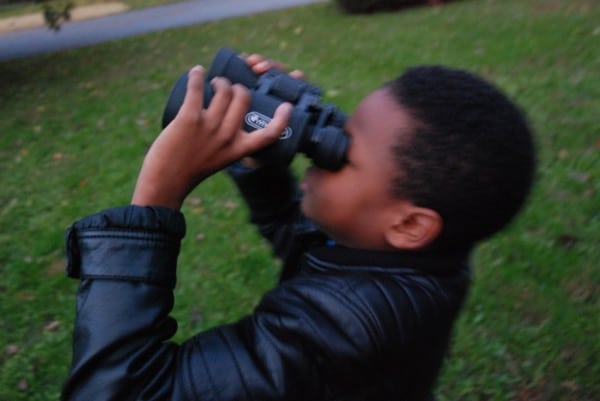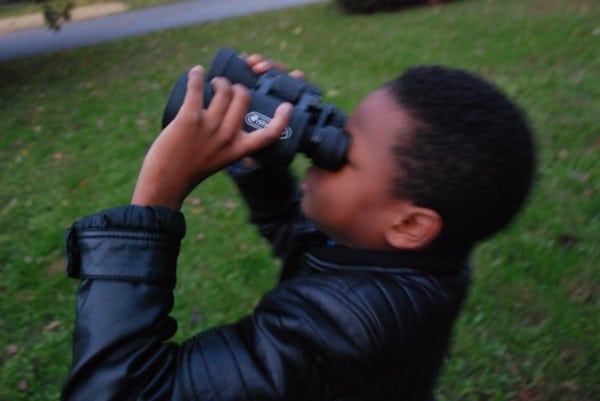 Ideas for Teaching Elementary Astronomy
To help me organize our study of the universe, I used three simple categories:
Observation
Your children can observe plenty about stars or the moon with an unaided eye.
A great next step are binoculars offering at least ten times (10x) magnification. I found the Celestron binoculars powerful and yet simple enough for my 9 and 12 year old boys to use.
Whether with binocular help or just your kiddos' eyes:
observe the night sky from the same spot in your yard once a week for several weeks — what do you see? Any changes? Record findings in a notebook (see below)
check a lunar calendar; watch for different moon phases (shape of the moon)
Notice the change in size of the moon; does it appear closer or farther away?

 

Try this at different times of the evening, such as sunset and then again one hour later
Have your child point out any star patterns or shapes they see
For younger children, taking time to observe without other learning expectations just yet, sharpens their skill of noticing — a need in studying astronomy!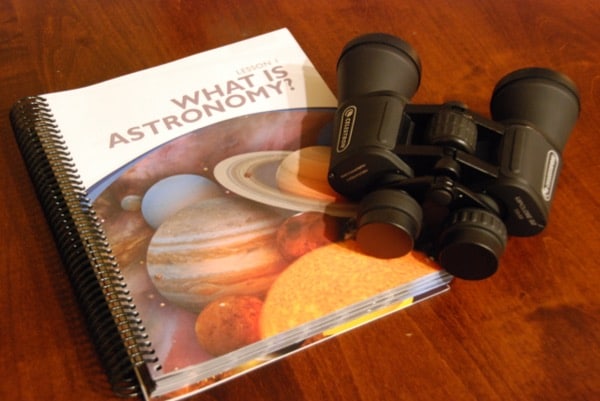 Instruction
Two approaches have served me well in finding instructional materials for teaching science.
#1 — Raid my local library
#2 — Purchase curriculum
Your library hopefully offers a HUGE selection on topics concerning our solar system. Check out books on individual subjects such as the sun or different planets or only one book to reference. 
Currently we're using Apologia's Exploring Creation with Astronomy textbook to simplify my time in researching materials. It's excellent and so thorough!
Introduce basic astronomy vocabulary found in texts, choosing the depth to explain depending on your child's interest or needs.
Create a hands-on instructional experience! When studying the moon, I allowed my boys to shape Oreos by eating the cream filling to represent various phases
Or try a sugar-free activity — have children use a white crayon to draw phases onto white paper. Paint over with black paint to 'reveal' the moon phase.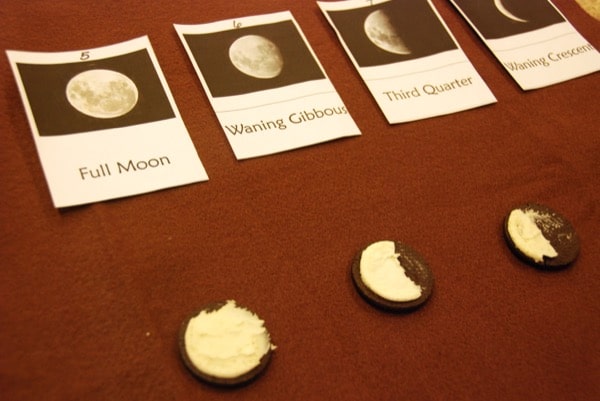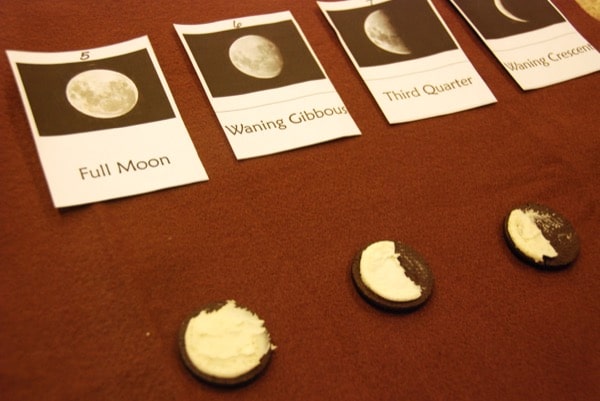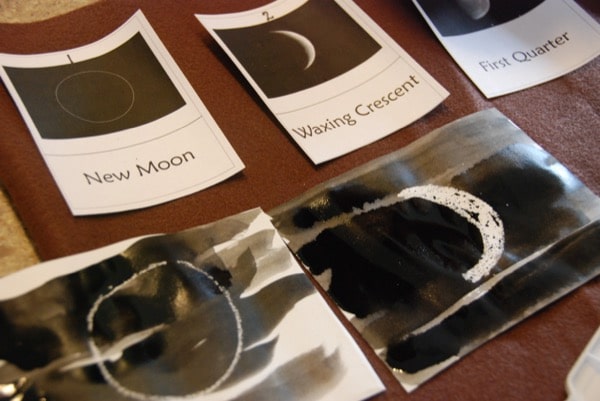 Using rubberbands and a geoboard, map out different constellations learned.
Don't forget the use of video clips to explain or enhance learning.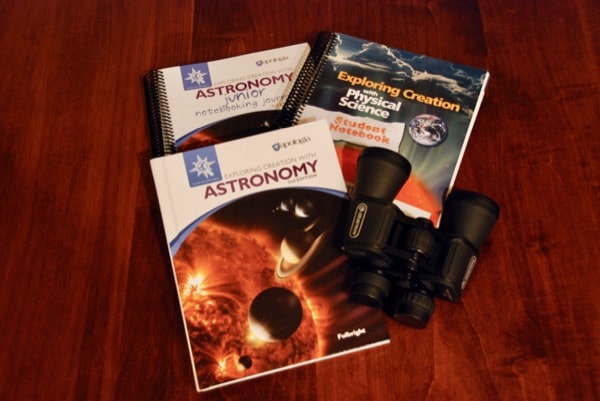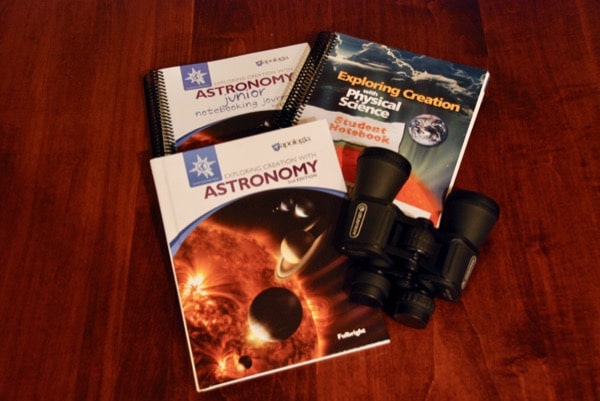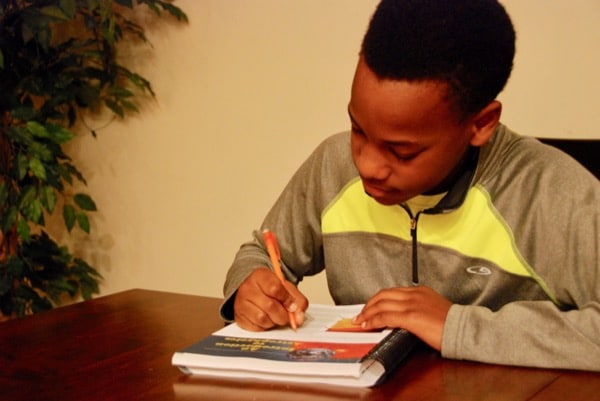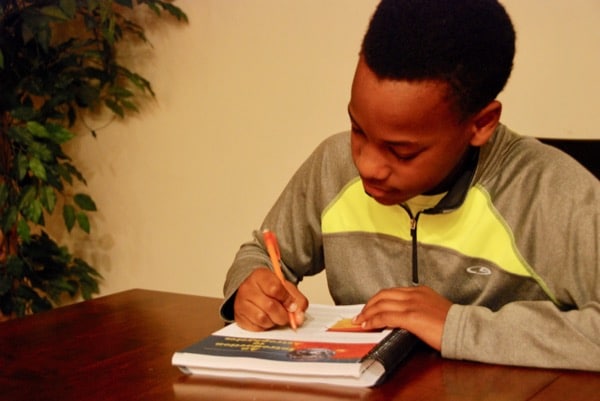 Notebooking
I feel one of the best ways for children to cement learning comes through creating their own books — the art of notebooking.
To again simplify our homeschooling I used Apologia's Junior Astronomy journal and also Apologia's Physical Science notebook since my 7th grader joined in as well. Both offer plenty of room for recording observations, experiments, other learning and correlate perfectly with the textbooks.
Purchase your own resource or simply grab a plain spiral notebook (blank pages would be great). 
Have you child fill their book as you go along — add in printables, coloring pages, use for copywork of vocabulary words, have children create their own pictures and much more.  
: :
Enjoy exploring our universe!