The leaves are changing and the weather is cooling off here in NY. As the days get shorter and the nights longer (something I don't look forward to), I hold on to the anticipation of the upcoming holiday season. Beginning with fall and running through the New Year we find ourselves swept up in a wave of season/holiday celebrations. Not just in our everyday lives, but in our homeschools, there are tons of opportunities to bring these holidays to life, to learn, to celebrate.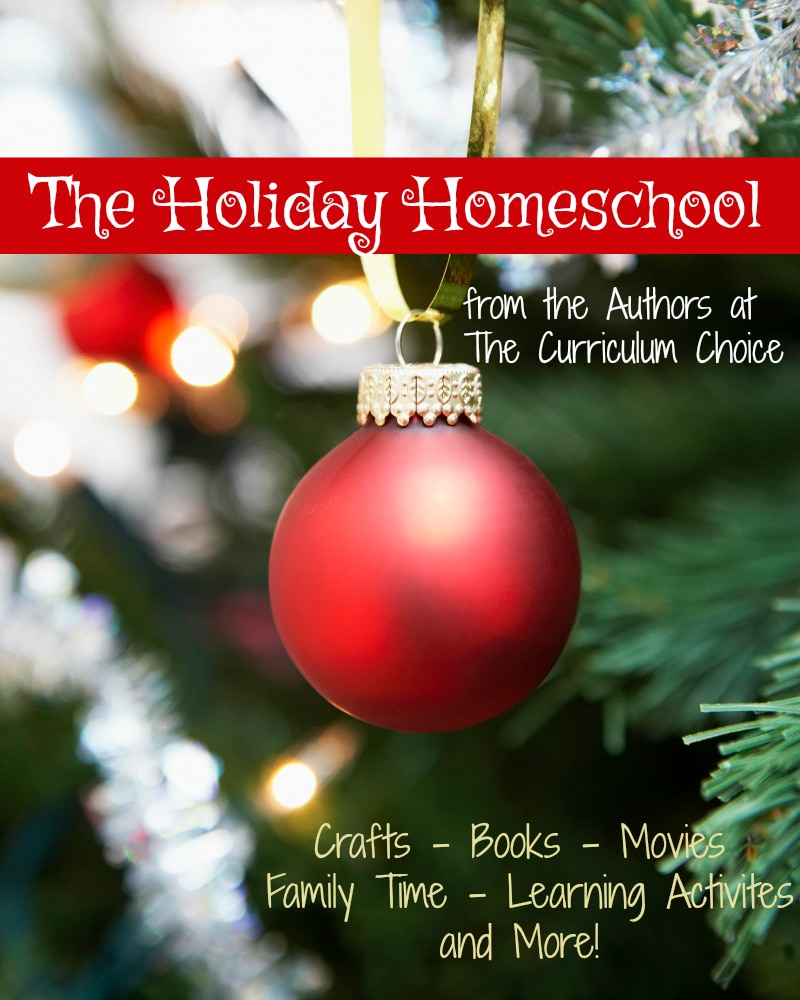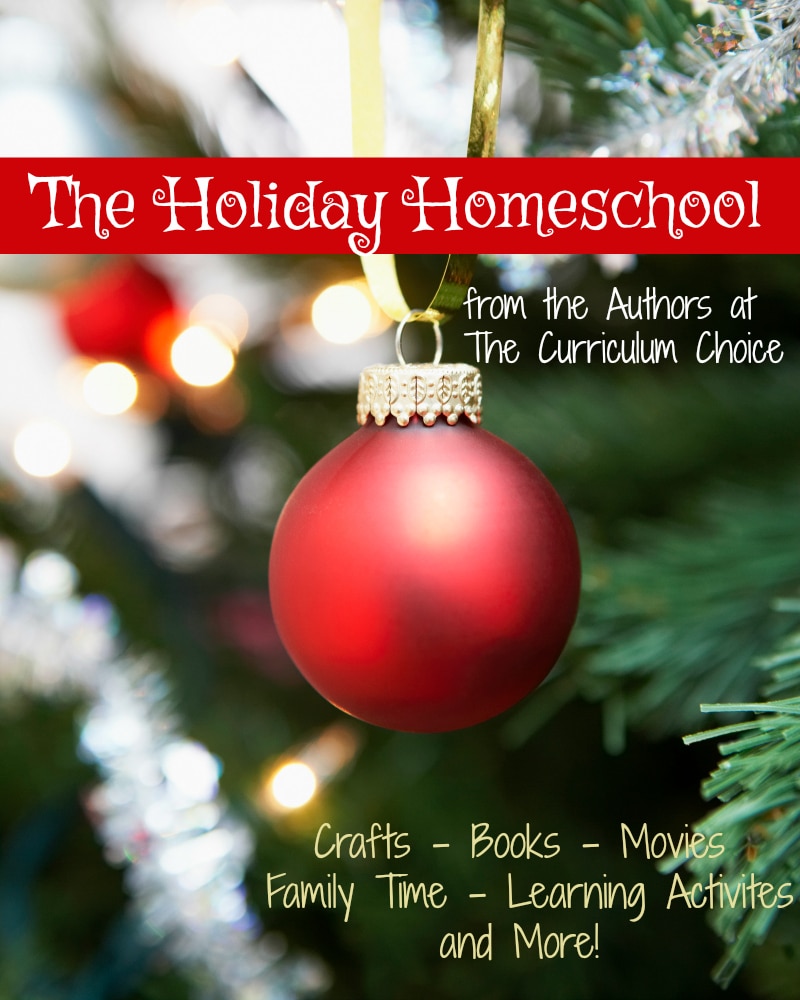 In our house we take most of December through New Year's off from any official homeschooling. I know many who even take the whole month! So why take a holiday break? For one, it affords you the time to partake in the fun events of the season! It also allows you to take holiday themed activities and ideas as use them as a part of your "Holiday Homeschool." Here are 5 Reasons Why We Take a Holiday Break from Homeschooling.
The Holiday Homeschool
We at The Curriculum Choice have gathered a collection of activities, learning opportunities, celebrations and more to make your homeschool a Holiday Homeschool this year! From our houses to yours, we wish you a happy holiday season of life, learning, and love!
From Here at The Curriculum Choice
Heidi from Starts At Eight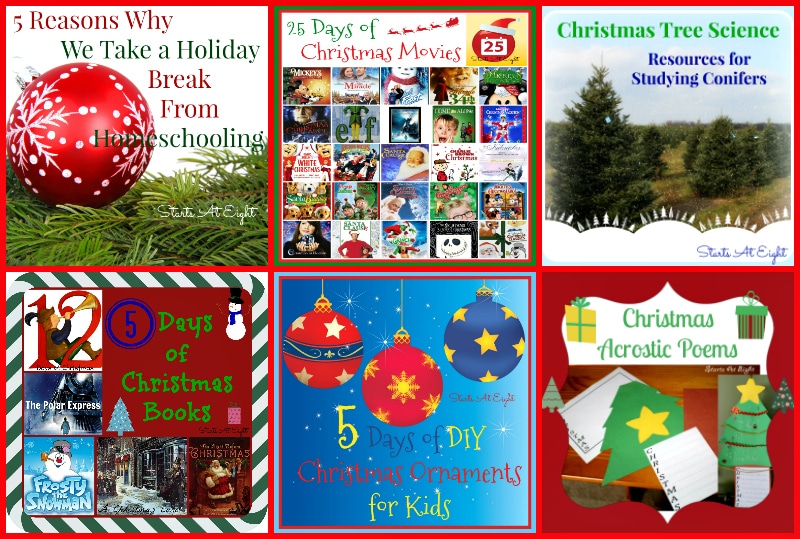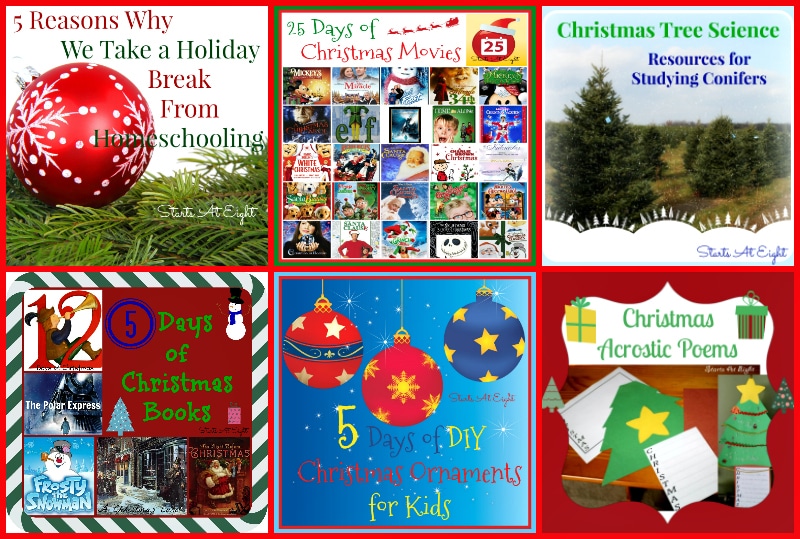 25 Days of Christmas Movies with FREE Printable List – Enjoy family friend movies all month long!
5 Days of DIY Christmas Ornaments – We have made these as gifts, as well as to decorate our own tree!
Christmas Acrostic Poems – This is a great way to introduce Acrostic poetry in your homeschool and make a fun holiday decoration too!
A Simple Start in Christmas Chalk Pastels – Chalk Pastels are a great way to include art in your holiday homeschool!
Christmas Tree Science – Resources for Studying Conifers
5 Days of Christmas Books with Activities – Holiday books and movies are always a favorite around here! It's great family time to snuggle up and enjoy the stories together! With these I include fun resources to expand on the books from coloring to questions, crafts and more each themed for the book.
For all of my holiday activities including crafts, reading, recipes, gift idea lists and more you can check out my Everything Christmas page!
Alison from Learning Mama
We've had years where we only took a short break for Christmas and others where we barely did any "school" work at all for a whole month! But whatever we chose to do on a given year, we are always sure to make time for Our Family Christmas Traditions! Here are a few other ideas for your home and homeschool this season:
Betsy from BJ's Homeschool
Why not take a break from academics and do some fun hands-on activities with your children?!  Read on here for a number of ideas for hands-on learning, which can be a great way to restart your homeschool days, after the turn of the year.  These can also be great educational and FUN gifts!  Enjoy browsing around on 50 Hands-On Gifts for Young Scientists, Artists and More!
Want some encouragement for your homeschool days?
Here is why I am thankful for Being a Homeschooling Mama.
Including our unique way of celebrating Thanksgiving.
Tricia from Hodgepodge and ChalkPastel.com
With a largish family, I have found I must be very practical and purposeful with holiday time. Honing my own focus on cherished family times and celebrating the gift of God's Son is sometimes easier said than done. So here are a few basic holiday habits that are foundational in our holiday homeschool.
Thanksgiving Homeschool Celebration – We are blessed to be the ones that usually host family for the big Thanksgiving dinner. Since we have a captive audience, while the Thanksgiving side dishes are warming, the children share some of what they've learned so far this homeschool year. They play current piano pieces, put on a play, share a display board.
10 Thanksgiving Habits I'm Thankful For – from a Thankfulness Tree to favorite recipes, these are sure to be fun and helpful for your celebration.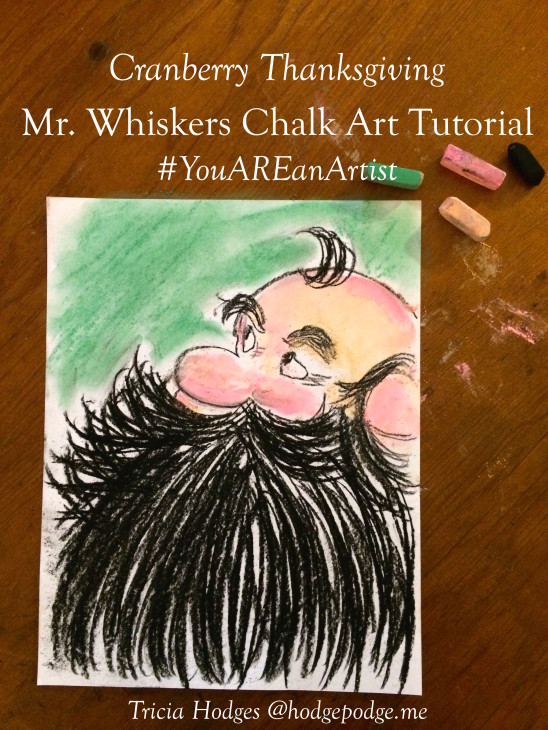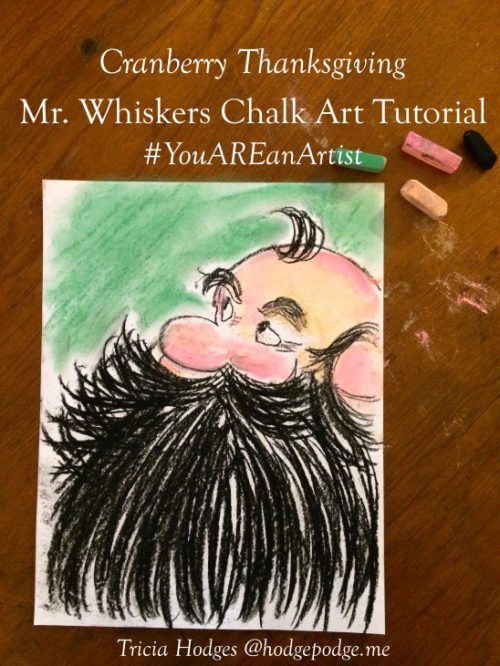 Thanksgiving Art for All Ages – from Mr. Whiskers of Cranberry Thanksgiving to Charlie Brown, these are such fun to complement a favorite book or character.
Our Hodgepodge Holiday Homeschool Traditions include Operation Christmas Child Shoeboxes, Do you homeschool in December?, some favorite resources plus the advent series we love so much.
The Jotham's Journey Advent Stories are our VERY favorite. I have lost track at how many times we have been through the four book series. Such a special way to pause, anticipate and focus on the reason for the season.
10 Practical Christmas Habits – including Holidays and Breaking the Rules, Three Gifts for Christmas, recipes, Christmas – I'm Bored edition and more!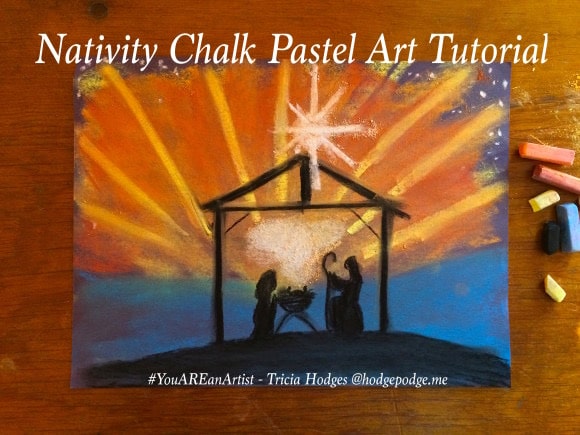 You might also like the Great Christmas Breakfast Debate and any of our Christmas Art Lessons. We have free sample videos of Nana's Christmas Video Art Lessons and Nutcracker Video Art Lessons plus Preschool Winter on the respective pages. Have a blessed Christmas!
Did you know that our Curriculum Choice review team features a different homeschool topic each month? You can see what they have shared on various homeschool topics under Review Team Features.

What are YOUR favorite holiday homeschool ideas? We would love to know!