I know we all would love easy beautiful homeschool plans. I've found a wonderful way to add both beauty and fun to your homeschool. And get this – the planning and shopping is even done for you. With this open and go back to school backpack set, you can have a wonderful start to your homeschool year.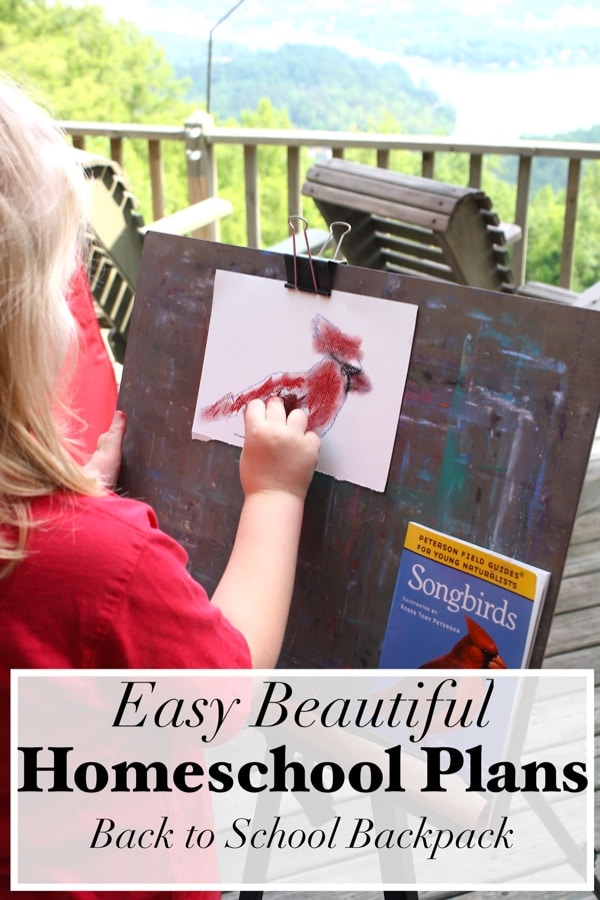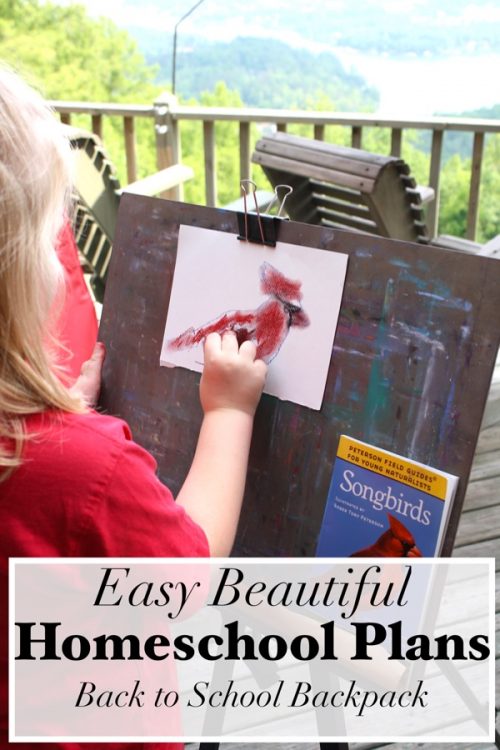 Limited time! This back to school backpack is only available through September 1, 2017!
Easy Beautiful Homeschool Plans
What does this back to school backpack include?
TEN weeks of pre-made Morning Time plans loosely based around a seasonal theme PLUS the resources you need for your Morning Time. Bring beauty (and fun!) to your homeschool with poetry, fine arts, nature study, good books, and so much more — all prepared for you with your choice of a grid or loop schedule to follow.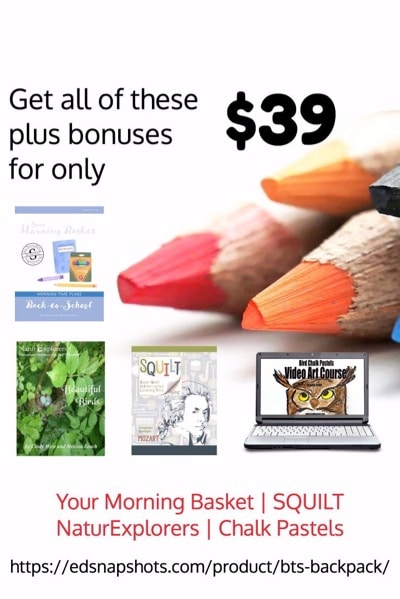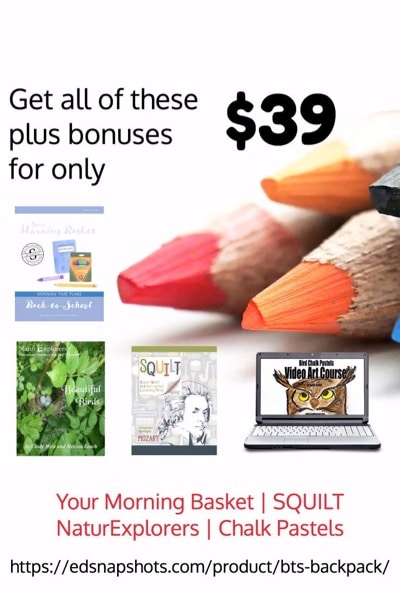 Includes three popular Morning Time products PLUS bonuses.
SQUILT Mozart Composer Spotlight INCLUDED
Beautiful Birds from NaturExplorers INCLUDED
Bird Video Art Course from Chalkpastel.com INCLUDED
Even more bonuses INCLUDED
Frugal Homeschool Plans
With the bonuses included, this back to school backpack is worth over $90 in curriculum. Yet you can enjoy nature walks, art times, composer studies and beautiful books for just $39!
Where to find Easy Beautiful Homeschool Plans
Find the back to school backpack at Homeschool Solutions with Pam Barnhill – but hurry – it goes away September 1, 2017.
Save
Save
Save