Dover Publications partnered with Education.com to offer more affordable workbooks that are fun and engaging. We like Dover workbooks to keep our minds fresh and engaged during the summer months but they can also be used to reinforce skills throughout the year.


The variety of activities throughout each workbook helps keep my boys engaged because there is always something different to do; they never get bored. For me, the variety is a real positive because it touches on many of the different learning styles; there is something for everyone!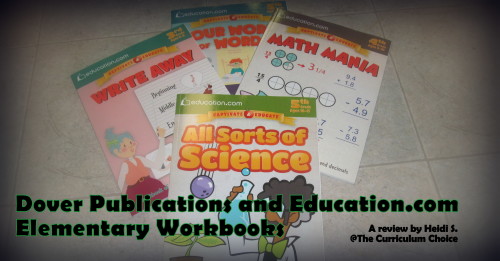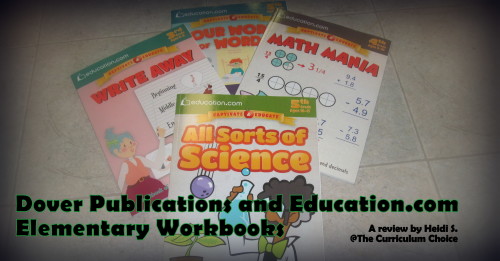 All Sorts of Science (5th grade, ages 10-11) is full of fun facts about science. Your students will learn about a variety of science subject areas including weather, biology, earth science, anatomy, chemistry and more!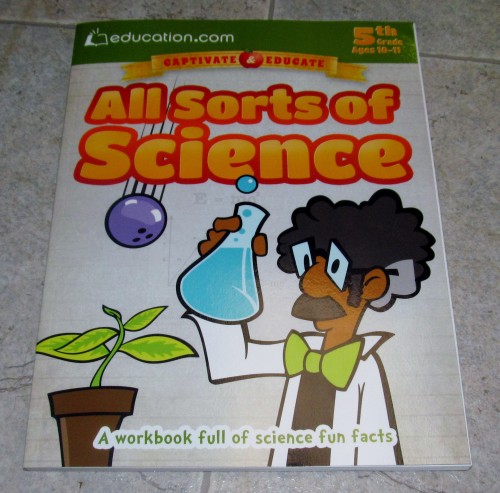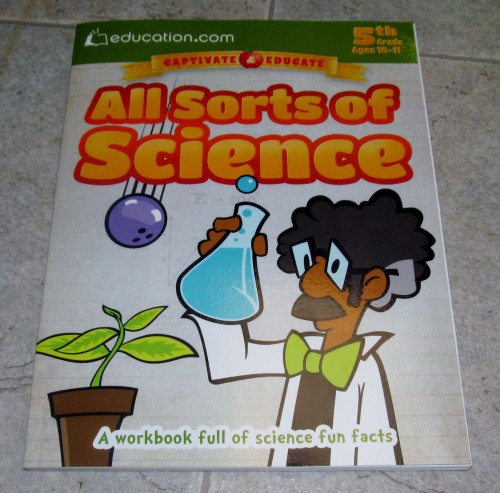 My son loves the different themes in this workbook, as well as the variety of experiments, crafts, and word games. I love that the experiments use items that we already have around the house, making them easy and inexpensive to complete.
Your World of Words (5th grade, ages 10-11) is all about books and words. The workbook has vocabulary and spelling pages, as well as writing and reading skills. The activities are engaging and make learning words fun!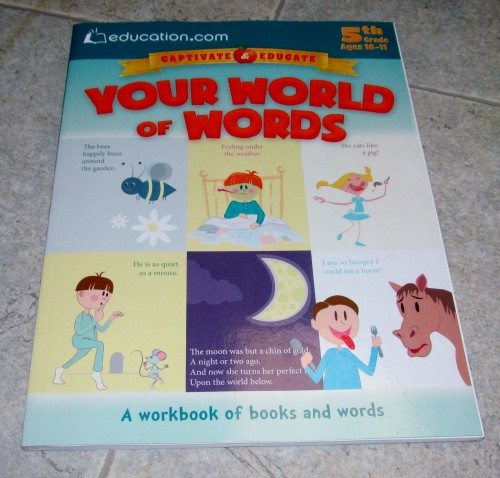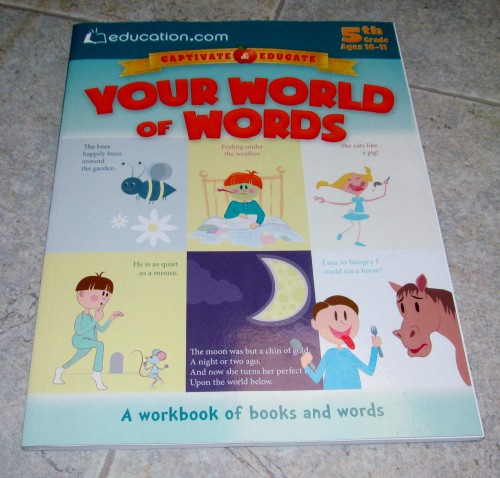 My son really enjoys the figurative language activities; they are fun and easy to understand. My favorite part was the character analysis activities; my son really seems to grasp the concept well.
Write Away (3rd grade, ages 8-9) includes creative and narrative writing prompts. I recommend this for those who may struggle with typical writing assignments because these writing prompts are far from the usual dry and boring assignments. The workbook also teaches how to write personal narratives and biographies.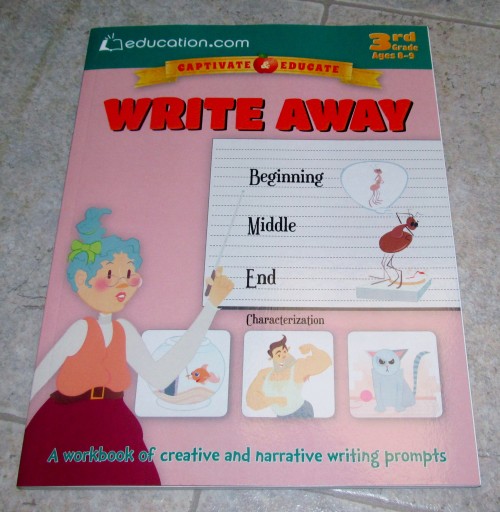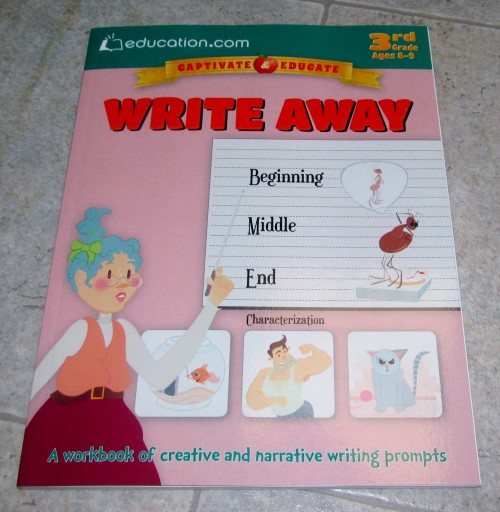 The Wacky Writing section is my son's favorite. I especially like the engaging activities that teach the tools a writer needs for success—sensory words and action verbs, characterization, and supporting details.
Math Mania (4th graders, ages 9-10) reinforces whole numbers, fractions, and decimals. This is a resource for practicing math facts including addition, subtraction, multiplication, and division, as well as other important upper elementary math skills.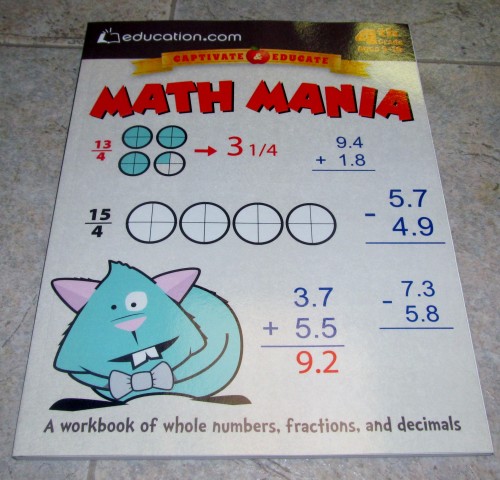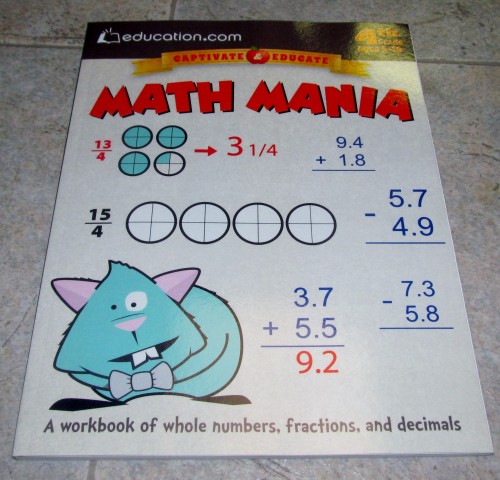 The themes and activities are fun, which makes doing math a little more enjoyable than looking at black and white pages of math problems. I like that the activities challenge my son without being overwhelming.
Where can you find these Workbooks for Elementary Students? Special Discount!
Find each of the titles at the Dover Publications website. Plus for a limited time, you can get 25% off your order. Just use code WHBA through 9/01/15. There are just SO many resources for your homeschool. Be sure to visit Dover Publications and browse their teacher resources section.
Now for the giveaway!
Dover Publications
is offering the winner's choice of resources to one Curriculum Choice reader. The set includes four (4) workbooks.
Simply follow the instructions in the rafflecopter widget below…
a Rafflecopter giveaway

I received these Dover Publications resources and compensation in exchange for an honest review. Please see our disclosure policy.