Are you looking for a fine arts curriculum for your high schooler?  Wondering what you might teach for co-op?  Maybe your planned time off this summer hasn't been quite as restful as you'd hoped.  Maybe you're looking for a way to nourish your own creativity even in the midst of this busy homeschooling life.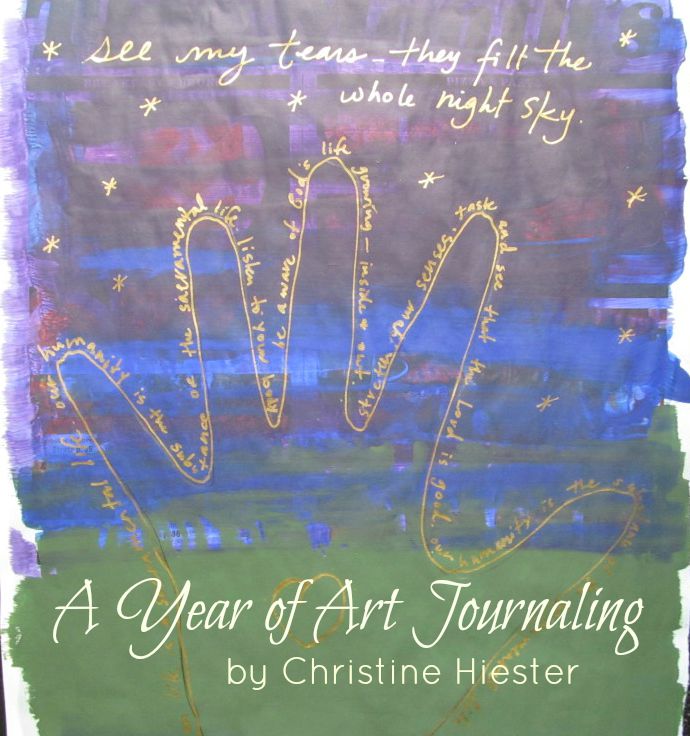 A Year of Art Journaling: A Beginner Course in Artful Discovery by Christine Hiester might be just what you are looking for!  It's an ebook (no shipping! immediate delivery!) that opens up the world of art journaling.  Each chapter features an inspirational quote along with an original piece created by Christine displaying the given technique.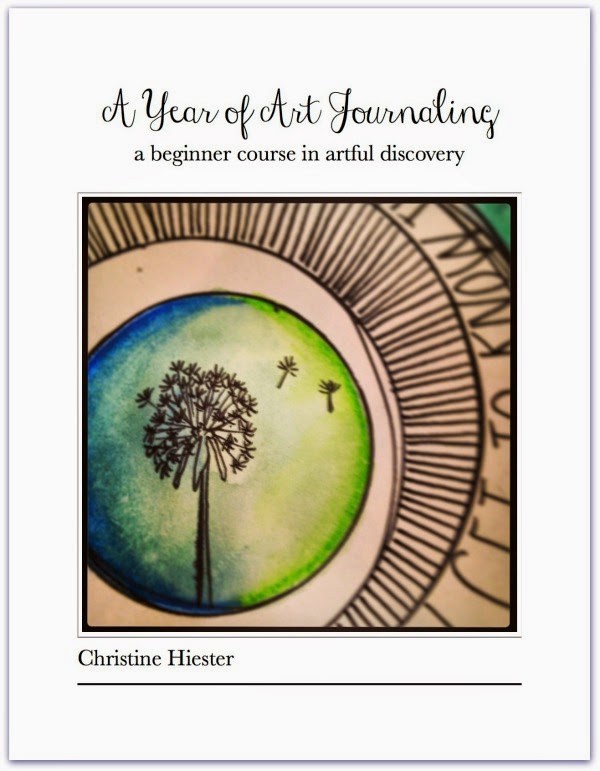 This is not a textbook; there are no extended descriptions of techniques.
This is a living book, a book that makes you want to get out your supplies and start working.
Included at the end of the book is a printable supplies list, but I bet you already have many supplies on hand.  I completed the first project (pictured above) with supplies left over from VBS!
A Year of Art Journaling would pair beautifully with Barb McCoy's Harmony Fine Arts Mini Units.  The combination of real, practical art instruction with art history will add depth and richness to your fine arts study!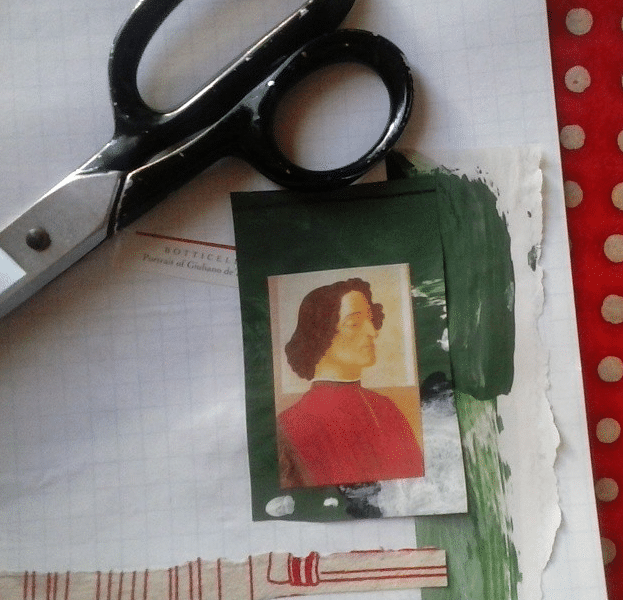 I encourage you to sign up for Christine's free Bare Branch Blooming Artful Newsletter.  When you do, you'll also receive a copy of her book called 10 Steps to a Simple Gluebooking Practice.  Gluebooking is another name for simple collage work.
On the first Saturday of every month, Christine hosts a Gluebooking Party.  It's a great way to carve out a little creative time and to begin working in an approachable medium.  She provides a prompt and suggests a colorway.  Then artists work and share via Instagram.
The gluebooking party gives you the opportunity to let your children see you filling up your own tank, being inspired, putting your hand to the page.
Christine has generously created a coupon code exclusively for Curriculum Choice readers.  Through August 25th, you can use the code OneDeepDrawer5off to receive $5 off your purchase of this excellent resource!  You won't be disappointed!
Kortney Garrison lives with her family in the Pacific Northwest. Her days are filled with stories and poems, nature walks, drawing, and pots of tea. She writes about homeschooling through the church year at kortneygarrison.com.