Discovering Great Artists: Hands-On Art for Children in the Styles of the Great Masters by MaryAnn F. Kohl and Kim Solga can be seen around the homeschooling world quite a bit and I know a lot of different programs recommend it for a study of great artists.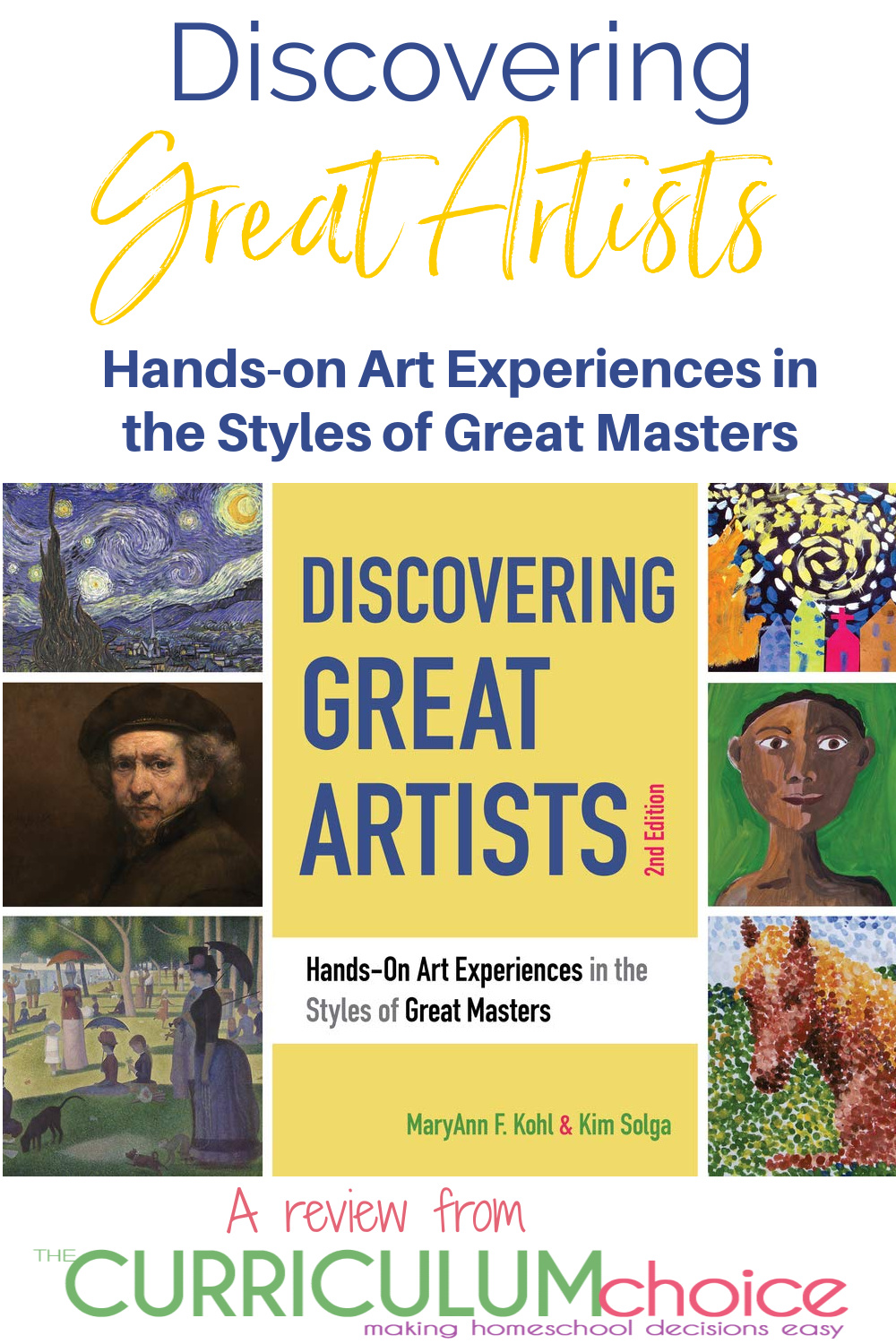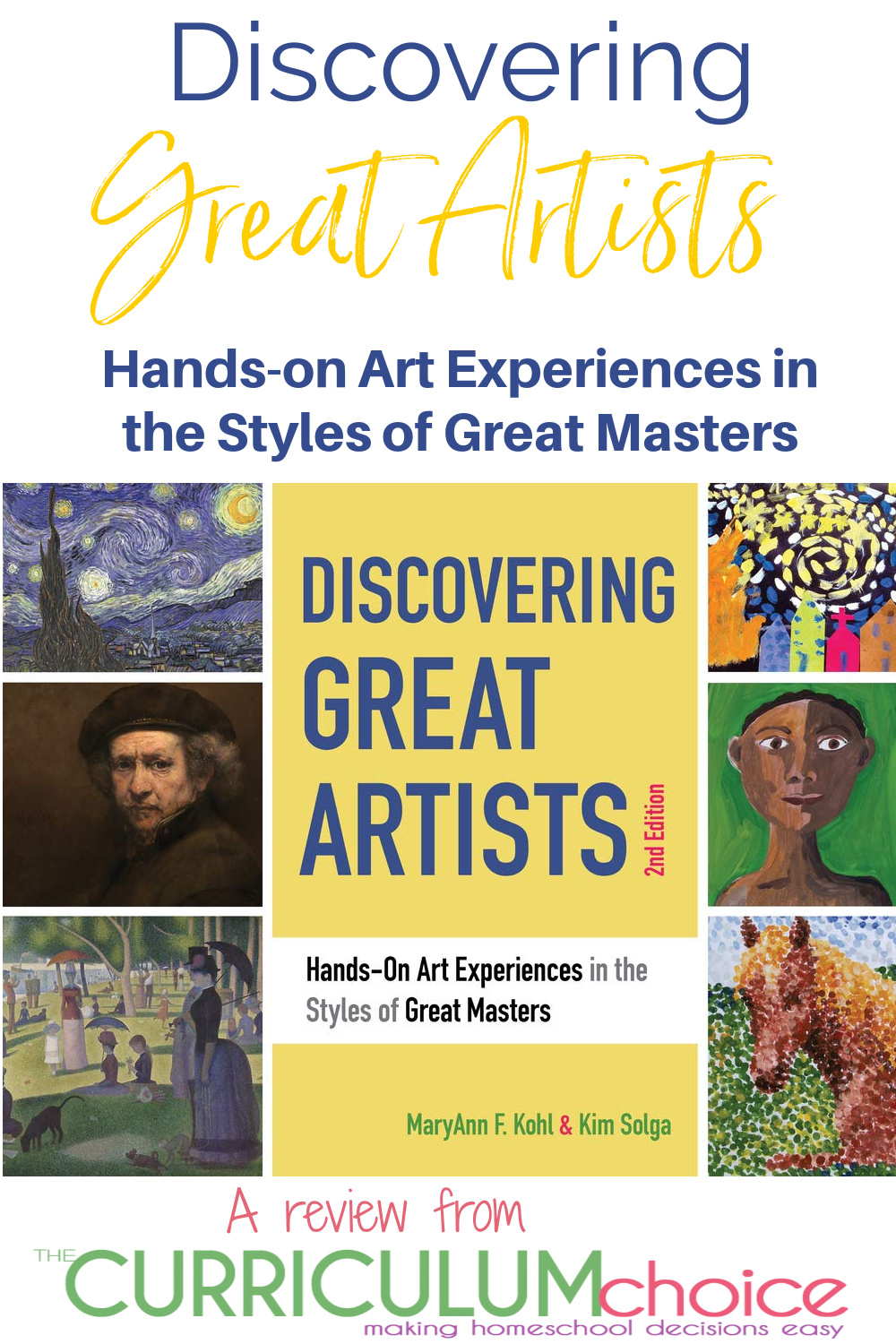 About Discovering great Artists
Discovering Great Artists is a fun and easy art-appreciation resource that features over 60 great artists across the ages.
It contains a concise biography for each artist, telling why his or her work is important, along with an art activity using the artist's approach.
sketch inventive designs in the style of da Vinci
draw in a nature notebook like Audubon
to understand Rodin, kids will create a clay carving
Picasso will inspire a fractured friend
Kahlo shows the magic in self-portraits
Projects stress the creative process and encourage kids to try unusual techniques such as block printing, pointillism, and mixed media artworks as they learn about architecture, drawing, painting, photography, and sculpture.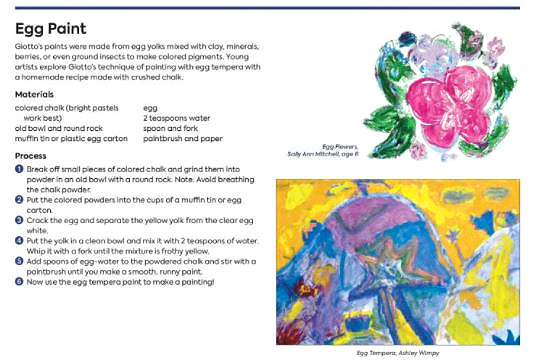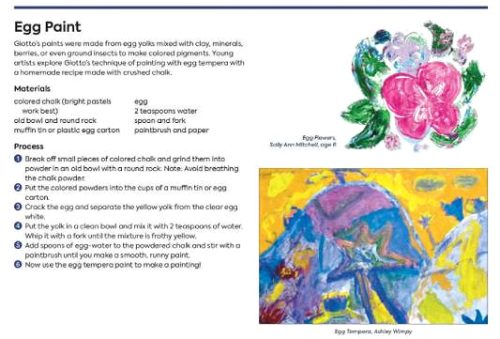 Discovering Great Artists includes easy-to-follow icons to indicate the experience, preparation, and materials necessary for each project, as well as guides to the style, movement, or era of each artist.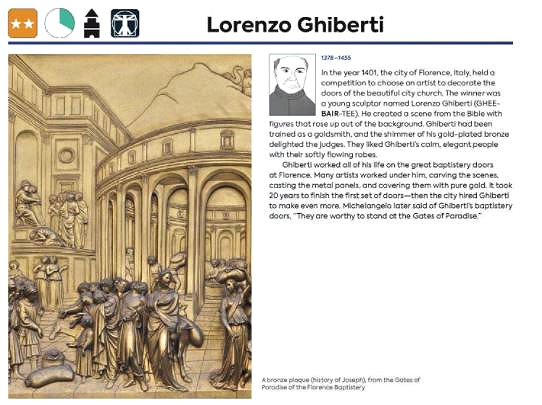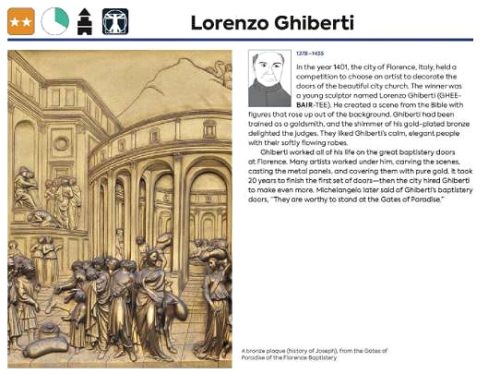 Things I Like About Discovering Great Artists
The chart in the front shows the artist's name, style, dates of lifetime, list of corresponding activities, and the level of difficulty
Most activities give an example of a finished product
Most materials we have on hand
I love chapter 5 with examples of games and activities (Masters Scrapbook page 111 is a fabulous idea)
Things I Don't Like About Discovering Great Artists
I would have liked a list for each artist giving their major works so we could easily look them up. (See note below for a suggestion.)
I wish the prints included in the book were in color for the children to look at and study
Final Thoughts
This book could easily be the basis for a whole year's worth of art projects. They recommend the book for ages 4-12 but I would recommend it for ages 8-14. The art activities and the projects listed in the back will keep you busy.
Bright Ideas For Learning website (publishers of the book) has a page that links to each of the artist's work!
This book would be a great inexpensive choice for starting out on your journey to get to know artists while having some fun activities to try.
More Art Reviews Here at TCC
Written by Barb-Harmony Art mom.