I am not usually a big fan of children's Bibles, we prefer to read straight from the scriptures in our home. However, this particular Children's Bible has some great features and is great to read or look at alongside your reading from the Scriptures.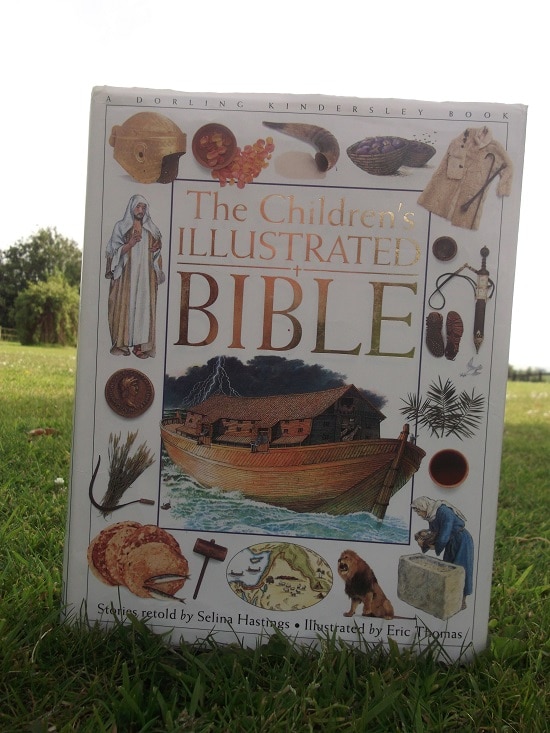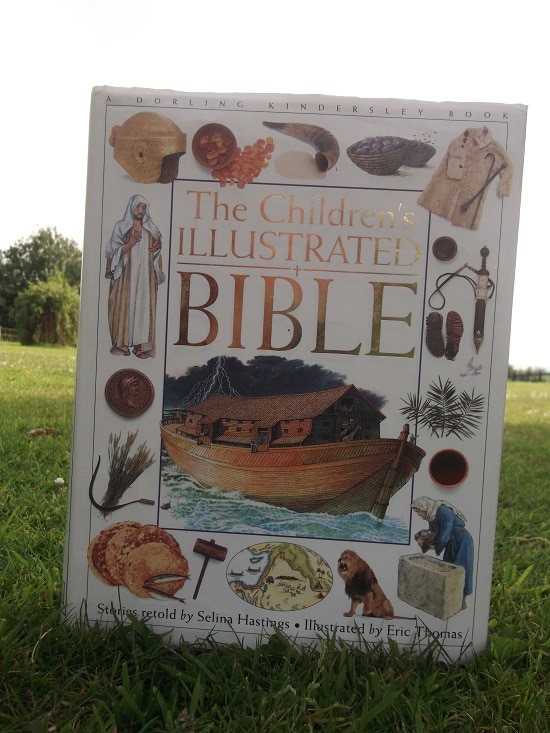 All the favorite Bible stories are in this book. The text well written, easy for children to understand without sliding into inanity – which can be a fault with lots of children's Bibles. Each story has the Biblical reference. When we used this book we would read the Scriptures first and then the story from the book.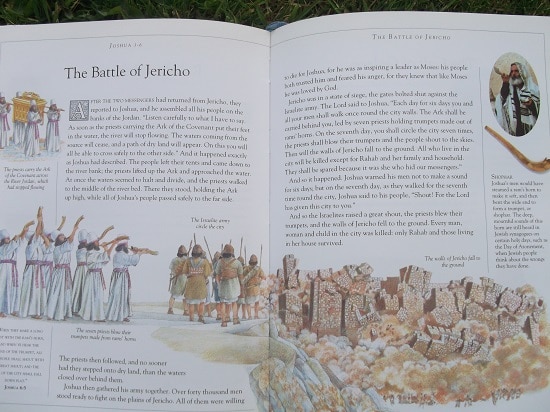 The book is beautifully illustrated and gives excellent historical content.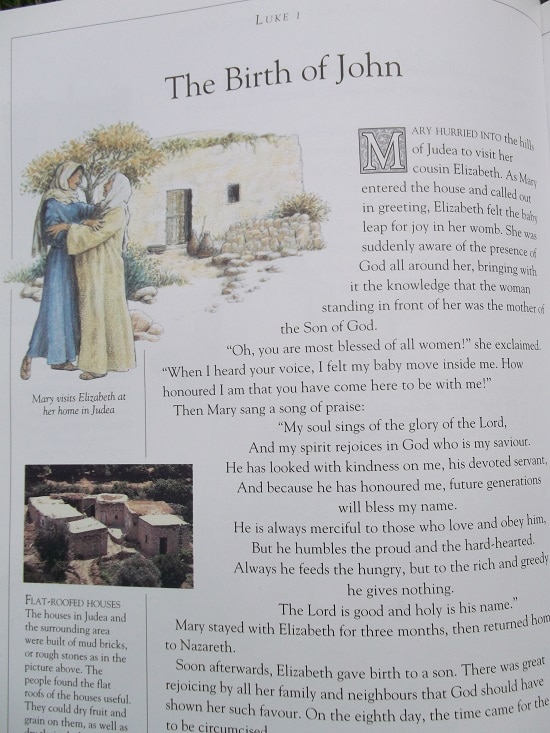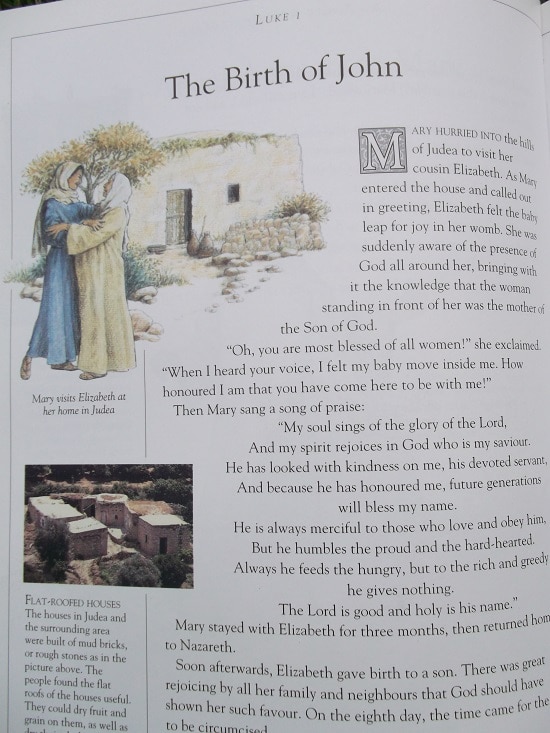 You will  notice from the images in the post that all pages have a margin where historical facts, pictures of actual places or objects that are referred to in the story. I really love this feature!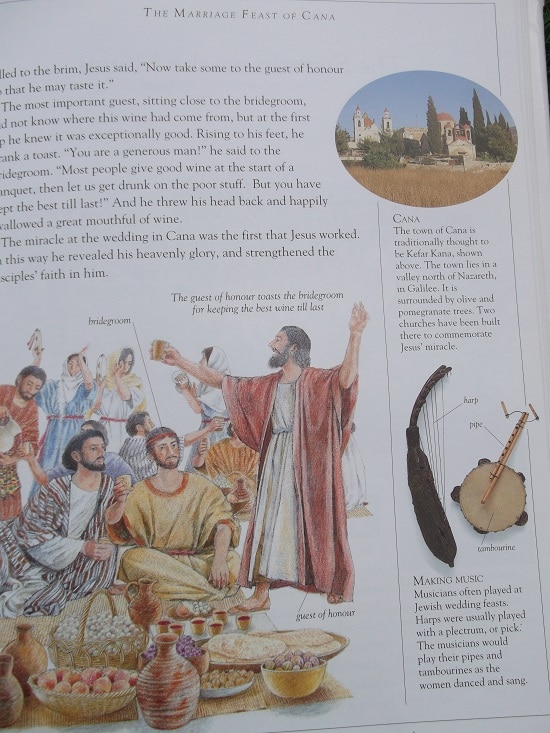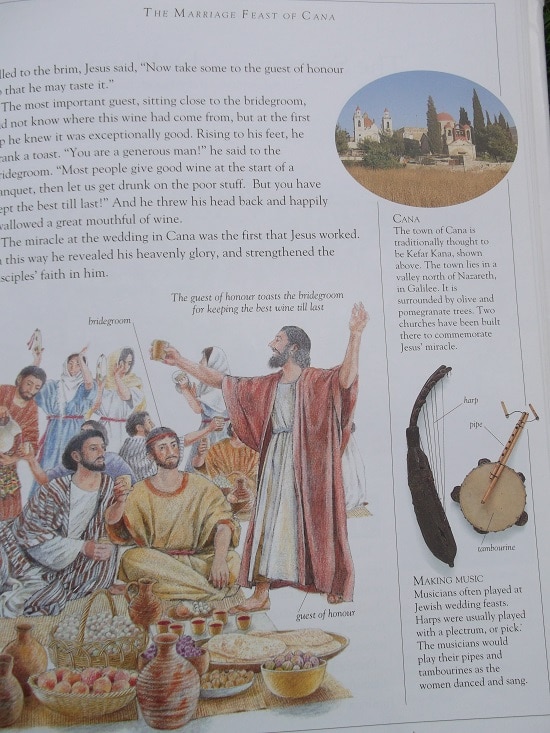 You can buy this book off Amazon. Prices vary, I bought mine used for 1 pence plus postage. Buying new is significantly more expensive:
For USA visit here
For UK visit here
A note before you buy – be aware of which version you are purchasing. There are two versions on sale, one is large and easy for children to read, the other is 'child size' or rather, 'tiny in size'. The tiny one is unlikely to engage the child in my opinion. The font is small as are the illustrations.
Although my children are much older now and we no longer use this book to read from, we do still look at the historical reference parts to get a clearer picture of area and objects.
You can follow Shirley and her family through the seasonal year over at'Under An English Sky'.  Here she chats about their faith, homeschooling, nature adventures, home organization, crafts, gardening and so much more.