I have been listening to classical music for quite some time. Many of my friends say classical music is not their cup of tea so they don't expose themselves or their children to the variety and sound of classical music in their home or homeschool time. In my experience, it takes a few times listening through a particular composer to get the feel for his music. Lumping all classical music into one category is a big mistake since the sounds and styles of each composer are so different.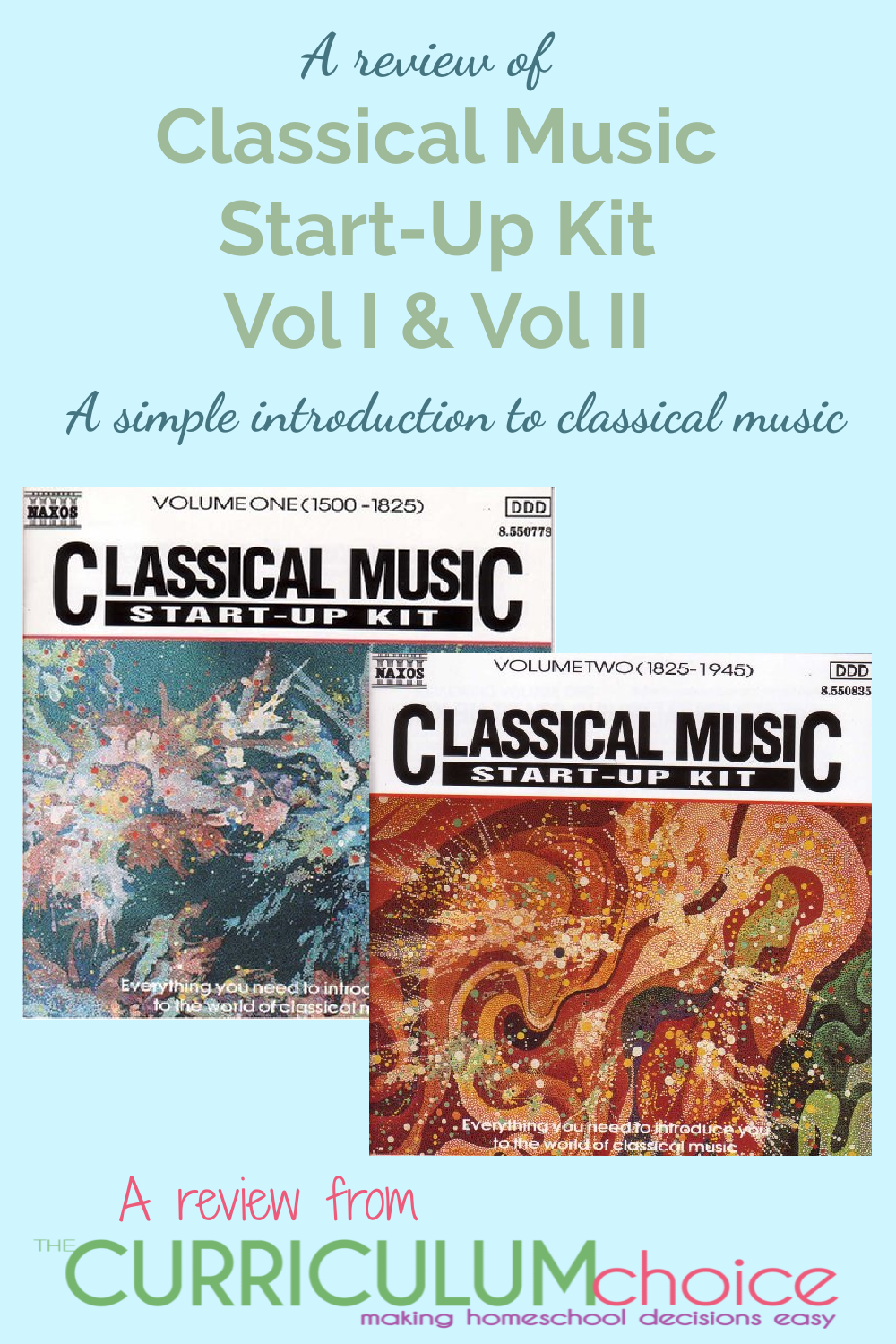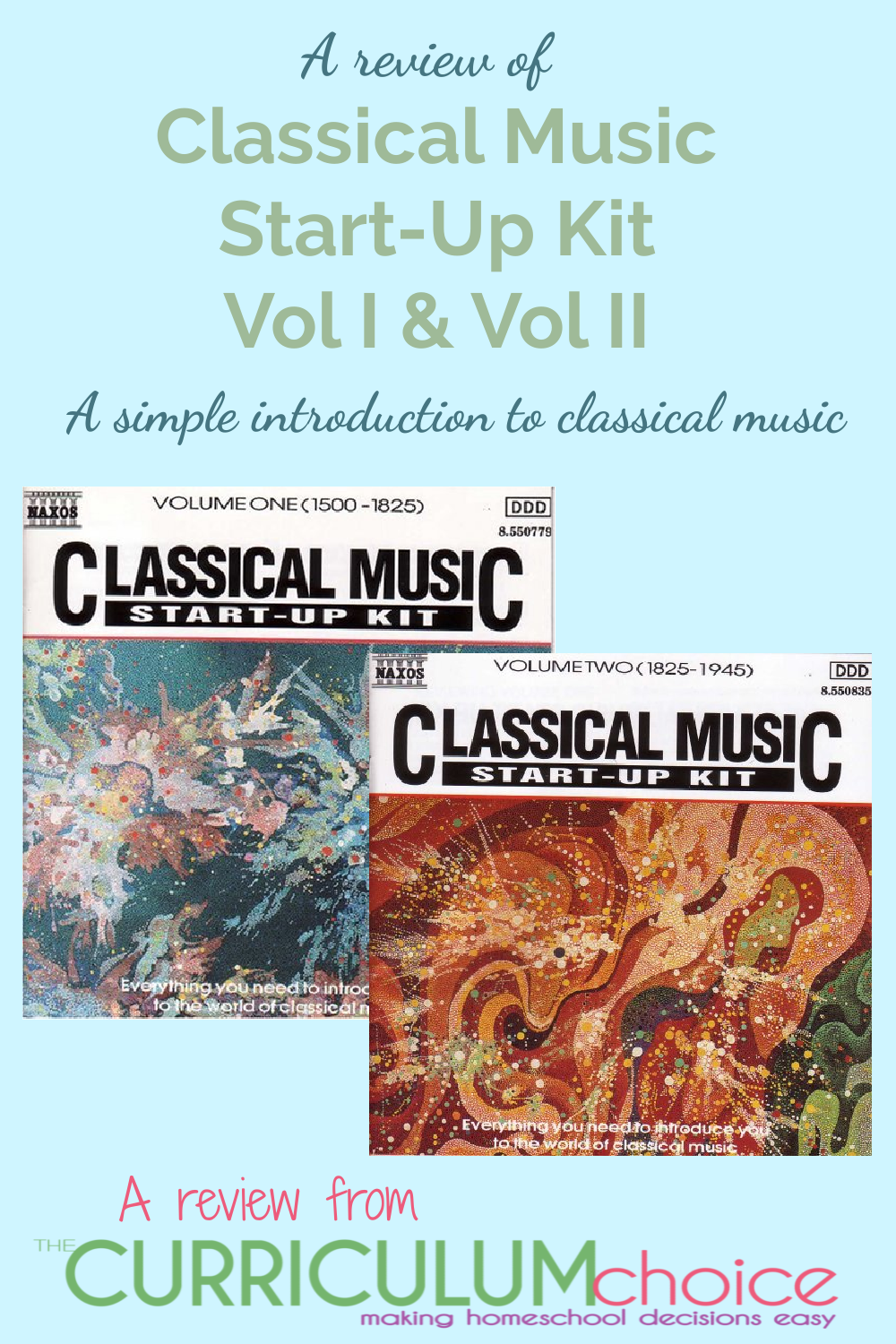 Affiliate links are used on this website. Please see our disclosure policy for more details.
Starting when the children are young is the best way to develop an ear for classical music but don't despair if your children are older and you still want to give them the opportunity. It is never too late. My husband never listened to classical music until we started homeschool composer studies in the Charlotte Mason style. He now can recognize and appreciate many different composers.
Classical Music Start-Up Kit for Homeschool
I found the perfect CD sets to introduce your homeschool family to the general overview of classical music.
The series is called The Classical Music Start-Up Kit:
Volume I – covers the years 1500-1825
Volume II – covers the years 1825-1945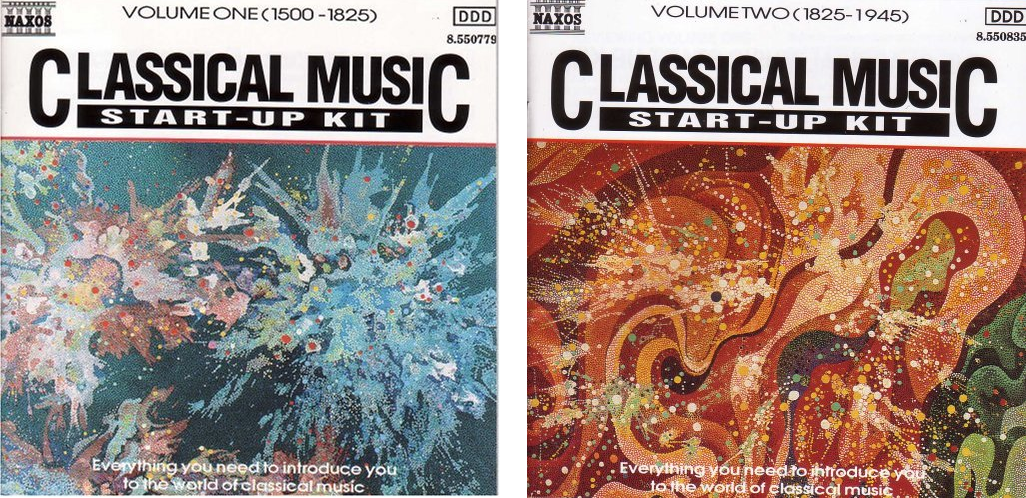 They call it a kit but really it is a CD with a booklet "instruction manual". You can listen and enjoy the selections or you can listen, enjoy, and then pull out the booklet and read about the composer, the time period, and the music itself. I had my boys listen to the CD several times and then we went back and read a bit about what we were listening to after they had some exposure to the music.
The included instruction booklet provides musical commentary perfect for a beginner who has limited musical instrument experience and limited exposure to listening to classical music. The Young Person's Guide to the Orchestra is the first track on Volume I, and provides a thorough introduction to each instrument in a standard concert hall orchestra.
I have learned to fit in our listening as we go about our daily homeschool routine. We listen to the music in the car while we are driving to our appointments or errands. I put the music on when they are working on art projects. I listen to the music during the day while I work on the computer. You would be surprised at how many times you can find to listen to one or two of the selections each day.
You can click the link to Amazon.com below and there you can actually listen to samples of the music from each CD.
Each one of these volumes could be the basis of a term's homeschool music appreciation. Here is what the introduction says for these kits:
"Each volume requires two to three hours of listening and reading. If you're new to classical music, this CD and instruction manual may be easier to absorb if you plan several shorter sittings…..It is not essential for you to have read Volume One before beginning Volume Two, but if you go through these CDs in order, you'll have a better overall understanding of classical music."
These CDs are a great starting point for a study of classical music in your homeschool. You can use the selections to pick composers you want to listen to in more depth in the future. If you find a composer you like and want to stop and dwell on his music, you can be flexible and do that as well.
There is no right or wrong way to get started with homeschool music appreciation. The most important thing is that you start!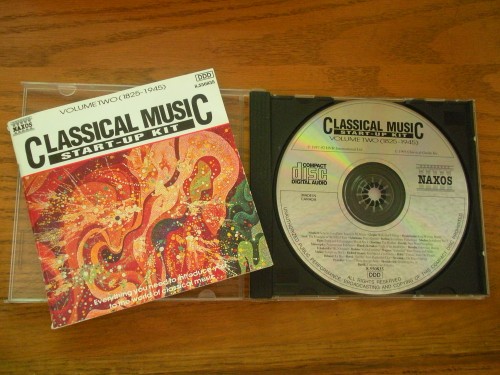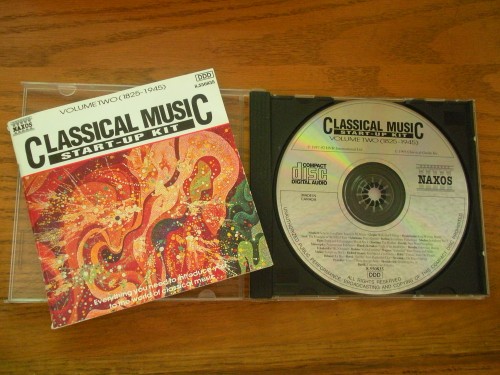 I love to keep things simple and the Classical Music Start-Up CDs with the accompanying instruction manual are an inexpensive and painless way to expose your children to great music. These CDs are appropriate for all ages of homeschool students. In fact, they are used in the high school homeschool music appreciation plans from You ARE An ARTiST.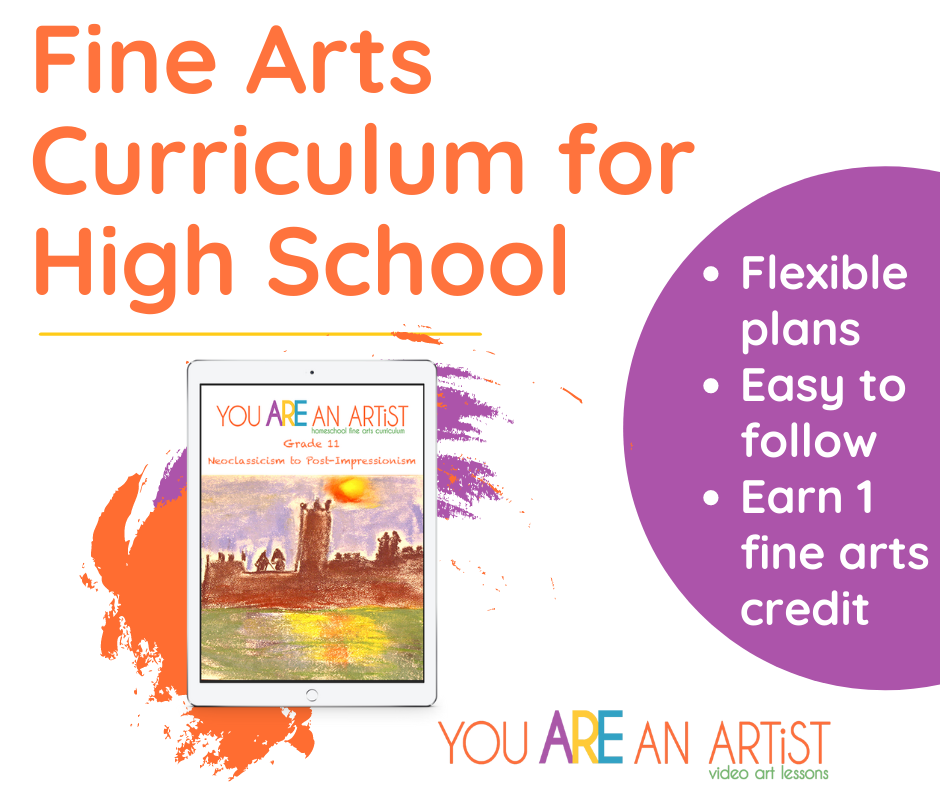 You can also listen to both of these Classical Music Start-Up Kits on Naxos.com if you are a subscriber. You can also listen to samples on Naxos.com for free.
More Homeschool Fine Arts Resources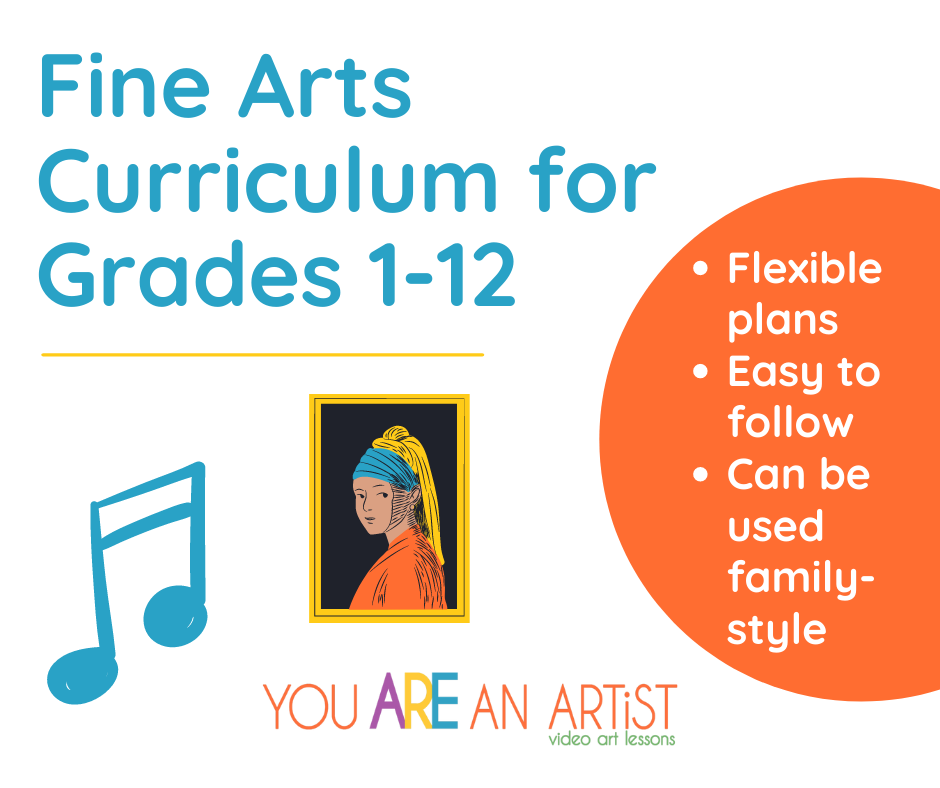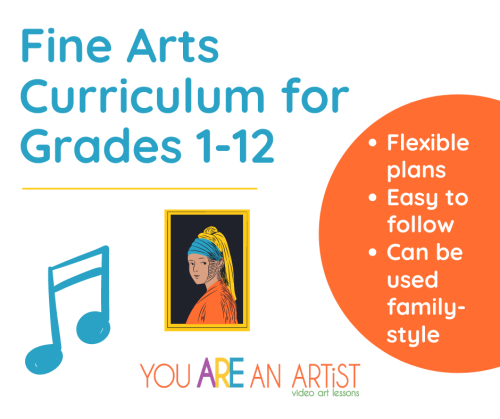 Originally published August 2009, written by Barb McCoy