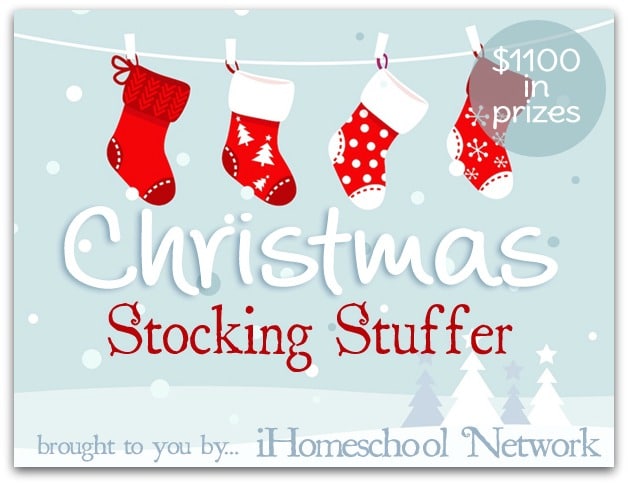 Dear readers we have an amazing giveaway for you today! Just in time for Christmas we have teamed up with iHomeschool Network blogs to offer $1,100 in prizes. The giveaway starts today with a winner chosen on Friday.
Giveaway details!
To enter the giveaways, you must leave a comment. Your comment may be left on a post on any of the sites above and only one comment is needed. Leaving comments on more than one blog post will not gain more entries. However you can earn 70 more entries by completing all the entries listed in the rafflecopter below. Just follow the instructions in the rafflecopter.
We are thankful for you, dear readers. Wishing you a very Merry Christmas as well!
~Subscribe to Curriculum Choice and never miss a review!