If you know Tim and Moby, then you know BrainPOP. BrainPOP is a popular website featuring engaging, educational resources. Most homeschool families know about their award-winning videos, however that is just one part of what makes BrainPOP unique. The website also boasts GameUp, quizzes, BrainPOP Jr, BrainPOP ESL, plus lesson plans and other resources for educators. It's even available in Spanish.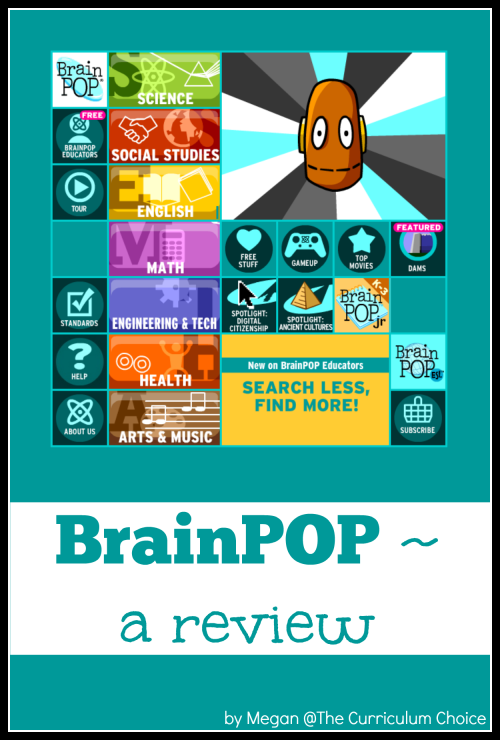 This post contains affiliate links.
BrainPop Review
Tim and Moby
Most of the material is geared toward older students (upper elementary, middle school, and high school). If you have young children, take a look at BrainPOP Jr, designed for those in K-3rd grade.
Personally, we love the videos.
In each video, Tim and his robot Moby work together to answer a child's question about a particular topic. For example, we recently watched an episode about the American Revolution. Tim and Moby spent their time answering the question, "What was the American Revolution like?"
The videos are very funny, plus they explain information in a way that is easy for kids to understand and remember.
What subjects do they cover?
Science
Social Studies
English
Math
Engineering & Tech
Health
Arts & Music
I love using videos in our home school because the more senses I can engage while teaching, the better my kids learn and retain the information. Between BrainPOP and Discovery Education Streaming Plus, there have been few topics that I couldn't quickly find a video for them to watch.
At the end of each video, kids have a chance to take a short quiz on what they've just watched. Believe it or not, mine enjoy taking these quizzes. In fact, every time we watch something new, they ask to take the quiz. This makes me happy because it's a quick and easy way for me to see whether they really grasped the material.
GameUp
Also on the website is a feature called GameUp. Remember all of the subjects I mentioned above? Well, along with the videos, they also have 116 online games related to each topic. Students can take the lesson even further by playing a specially designed educational game on the topic.
What a great way to engage kids and get them excited about learning!
In one of their free games, SpaceForce, your child will find lost treasure by using physics. They'll rely on force, motion and mass to succeed. It's definitely not your same old science lesson.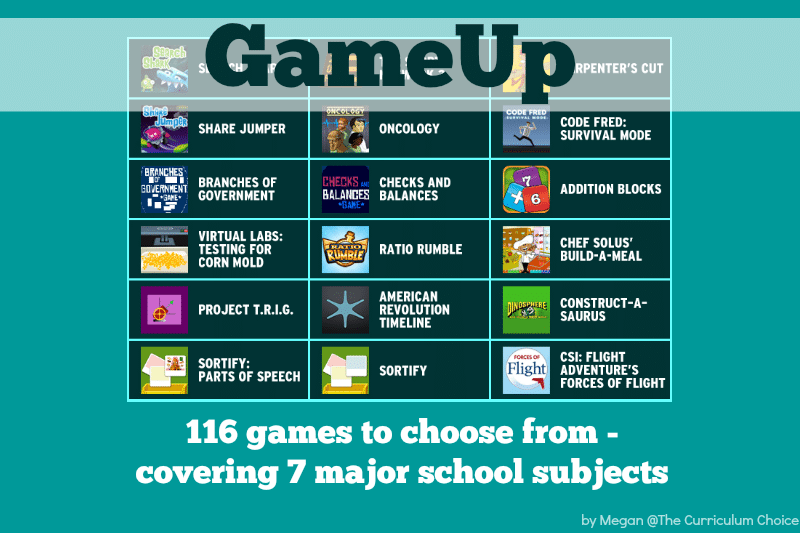 BrainPOP Educators
If you want a particular lesson planned out for you, you'll enjoy this section of the website. It's where you'll find any correlated standards you're trying to teach to, as well as full lesson plans for each of the seven main school subjects. There are also printables, quizzes, and training materials available for you to take advantage of.
Tim and Moby have been a part of our home school for many years now and my kids still get excited every time I start a new video. You can purchases a subscription directly through BrainPOP, but often Homeschool Buyers Co-op will have a deal to help save you some money.
If you use BrainPOP as a part of your lesson plans, what has been your experience?
-originally published October 2014