Preschoolers, elementary and middle school children plus high school students too? Maybe you have a mix of ages or some that fall into each stage. A house full? Well, we've gathered the best reviews and tools from our Curriculum Choice archives plus encouraging posts from the blogs of our review team authors. All to help with the challenges – and blessings – of homeschooling multiple ages! Specifically, choosing homeschool curriculum for multiple ages.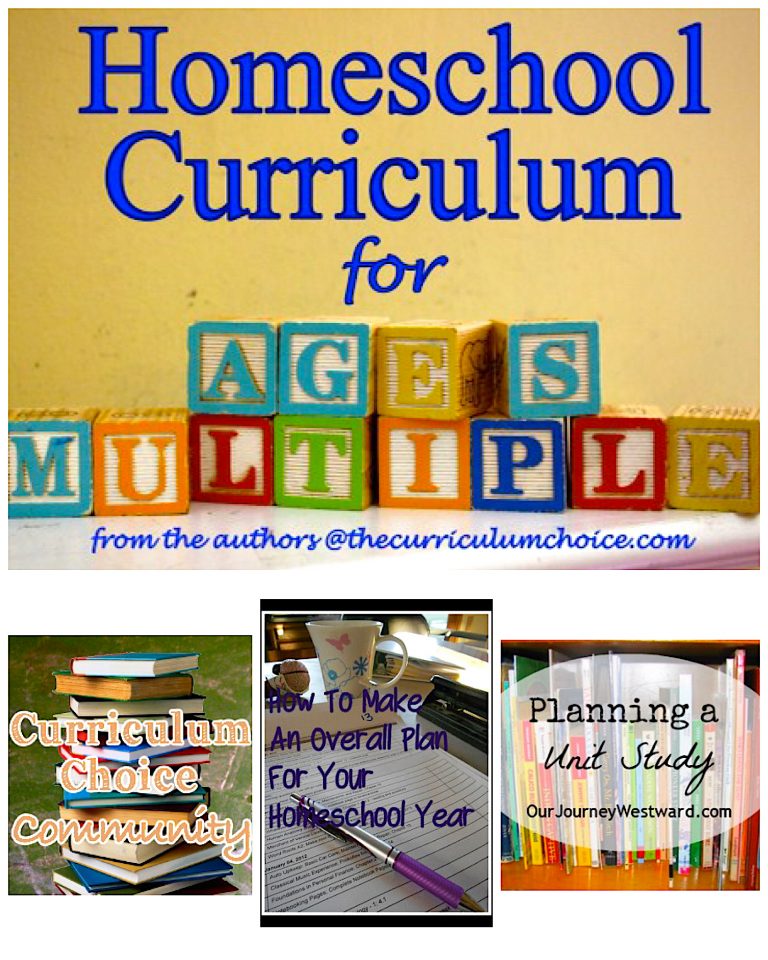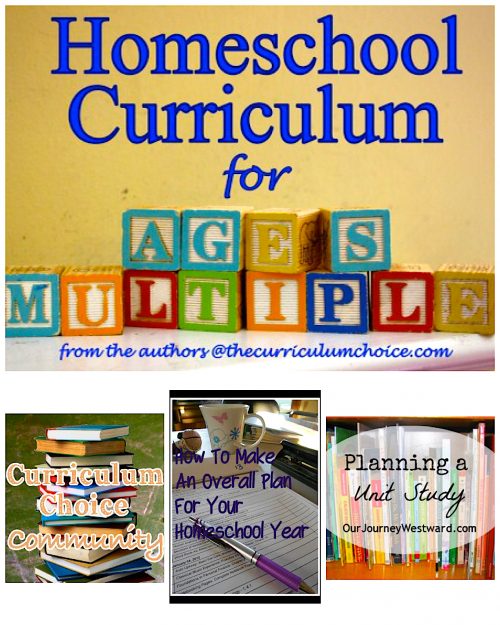 Welcome back to Five Days of Choosing Curriculum! We are helping you with curriculum choices for specific age levels. Today is all about homeschool resources for multiple ages. Don't miss our schedule at the end of the post. We hope you've enjoyed this and will stop back by often.

Today's post is sponsored by Apologia Ministries – a homeschool ministry we love! Please see our disclosure policy for full details.

Choosing Homeschool Curriculum for Multiple Ages
Here you will find an amazing list of resources from our wonderful authors – with informative reviews to help you as you choose your homeschool curriculum for multiple ages!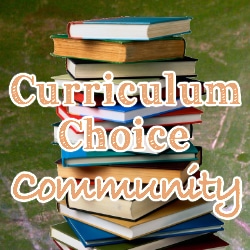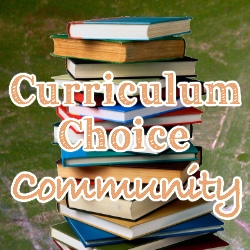 More Encouragement from Our Authors
Most of the Curriculum Choice authors have active blogs where they share all kinds of homeschooling advice and experiences. Below, you'll find links to some of our reviews and curriculum choices as well as encouraging, practical posts from our authors.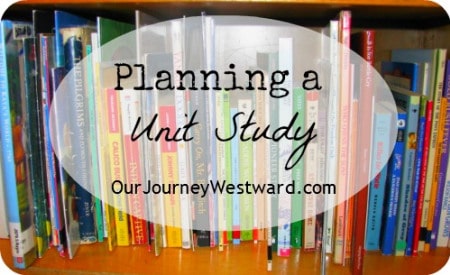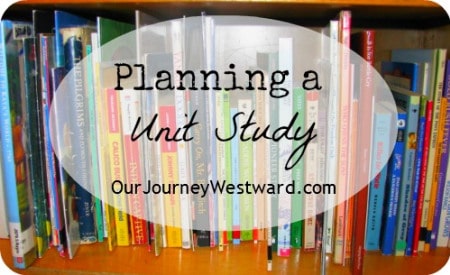 Cindy West from Our Journey Westward has always loved when it worked out to teach all the kiddos the same thing at once!  Most of the time, this has worked best for her family through unit studies and project-based learning.  She shares both of those series of posts for you below.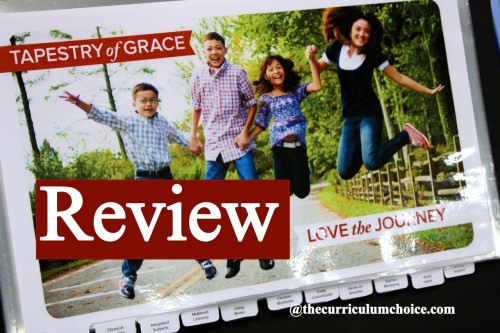 Tricia at Hodgepodge:
Long Haul Curriculum Choices – These are the big ones. These are the long haul homeschool curriculum choices. The homeschool resources we've used most every year for every child. These are tested through five children, three homeschool grads and our years of homeschooling since 2000. Successfully used with different learning styles, across multiple ages and in the midst of busy days. Highly recommend!
Tapestry of Grace – Have you found a curriculum you and your children absolutely love? One that is a perfect fit for everyone's learning style? A nice match for the age range of your household? That, my friends, is how I feel about Tapestry of Grace.
Apologia Curriculum Review Index – If you have a love of Apologia homeschool curriculum like we do, we know you will love this index! Because many of our review team authors have shared their experiences with Apologia curriculum, we wanted to make homeschool decisions easy for you.
Compass Classroom Review Index – My family and I have shared our experiences with our favorite Compass Classroom curriculum over the years. Now, we wanted to make homeschool decisions even easier for you by placing the reviews all together in a handy list.
Unit Studies reviews at Curriculum Choice – we've reviewed many of Amanda Bennett's Unit Studies resources. We even have more resources on our Unit Studies Pinterest board.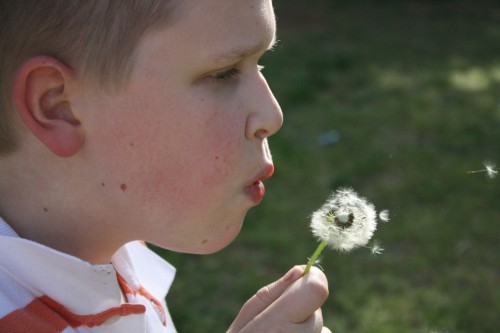 Outdoor Hour Challenges – Oh, the wonderful things I've learned myself. Not only about God's creation but about simply spending this precious time with my children. This. This is what was lacking in our day-to-day. In our homeschool. I'm not sure why I originally found it difficult to add nature study in on top of what we were already doing. Maybe it was the busyness of a growing family, needs of toddlers and the fumbling of fractions.
Harmony Fine Arts Plans for Art and Music Appreciation – (we use this together as a family) Are you like me? Do you long to enrich your homeschool with studies of composers and artists? Do you wish that someone would just do it all for you? You know, invest the time in research, find the online links, point you to the resources you need? It's done. Yes, really. It's all done for you. Barb-Harmony Art Mom has created just what you need. She, too, was like us.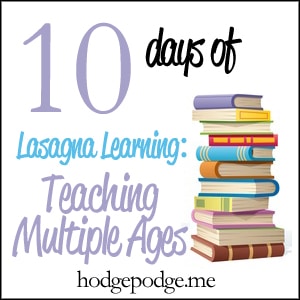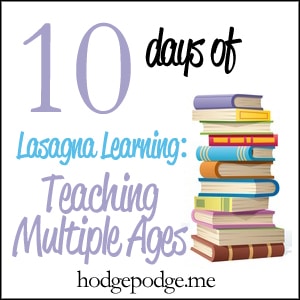 10 Days of Lasagna Learning: Teaching Multiple Ages – at Hodgepodge we teach an age range of five children from four up to 15. For a long time I've called it Layers and Levels of Learning. That one-room schoolhouse type of learning. But Lasagna Learning describes it much more accurately.
Homeschooling Multiple Ages: Best of Hodgepodge – Of course most all of the homeschooling posts at Hodgepodge include some how tos on homeschooling multiple ages. However, these are the top posts you chose based on your reading and pinning! (including the 10 parts of our homeschool schedule, Homeschool Science for Multiple Ages, Writing Workshop for Multiple Ages, Nature Study with Multiple Ages, Bible study and more)
Homeschool Math for Multiple Ages – we basically have two resources that have worked well for our students so far…But I am sharing how we actually get math done with all the grades plus the natural progression in our homeschool.
Loving Living Math – Cindy West's Loving Living Math has given my family permission. Permission to learn and enjoy the real life stuff of math. See, I admit I am not a math type mom. But I do thrive on the practical. That's why Loving Living Math speaks to me. I can see math all around us now.
Start, End and Mix Up Homeschool with Unit Studies – Guess what? We ended our school year with a trip to France! Guess what else? All homeschoolers can take a trip to France any time of year. A couple of weeks ago, we started off our themed learning with Amanda Bennett's Passport France.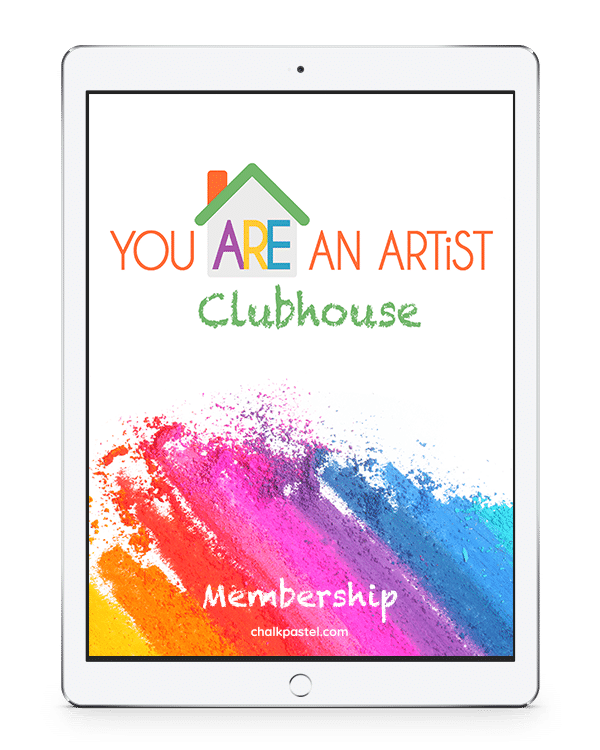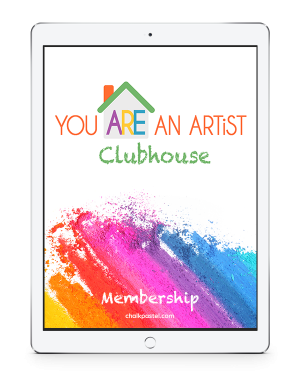 You ARE an Artist Clubhouse – now you can have a master artist teach your whole family. Just add chalk pastels and paper!
Heidi at Home Schoolroom:
All Through the Ages, A Guide to Learning History Through Literature – This is an indispensable book for homeschoolers looking to study history using living books!  You can choose a period of time and find wonderful book selections appropriate for grades 1-12.  The books are organized chronologically and also by topic, such as biography, historical fiction, or books covering specific events.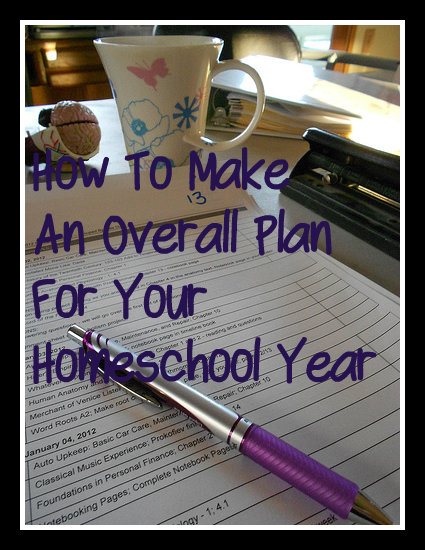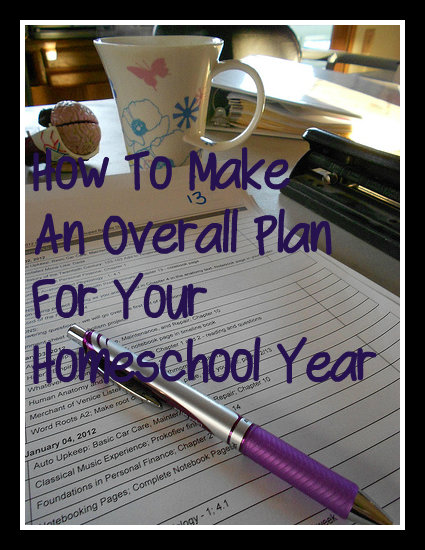 Barb at Harmony Fine Arts:
How to Make an Overall Plan for the Year – Often I am asked by new homeschoolers about how to make an overall plan for the school year. They are looking for the nuts and bolts of putting lots of great ideas together because they tend to get overwhelmed by whole process. I shared the following ideas with a friend and I hope they help and encourage readers here at Curriculum Choice.
Planning Art for Multiple Ages (Co-Op and Home) – There are just a few steps to go through to make a simple and effective plan for your art appreciation: Set goals, plan manageable steps, build on art appreciation, and then celebrate your successes.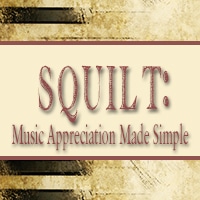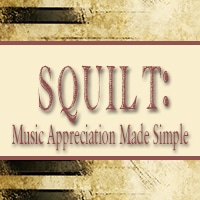 Mary at Homegrown Learners:
A brand new resource for music appreciation! SQUILT (Super Quiet UnInterrupted Listening Time) Volume 1: Baroque Composers is a fully internet linked music appreciation curriculum. It makes teaching the great classics of Baroque music EASY! Ten lessons are given, with specific listening cues and notebooking pages. It takes all of the guess work out of teaching music appreciation! The only supplies needed are an internet connection and basic notebooking supplies.
Homeschooling Gifted Kids…Really? by Cindy at Our Journey Westward and Shining Dawn Books: "we've been able to meet each of their needs perfectly. Not just academically, but emotionally, physically, socially, spiritually…each of my children is growing and thriving."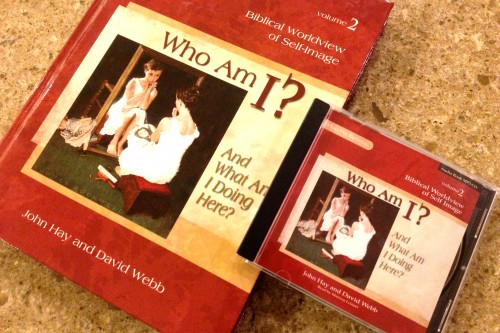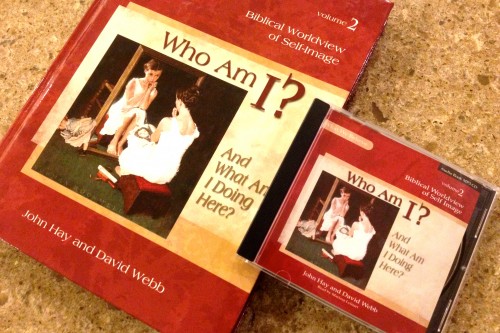 Daniele at Domestic Serenity:
Apologia What We Believe Series – Who Am I? (Book 2) – Apologia is well known among homeschoolers for their science curriculum elementary through high school. Our family was recently introduced to another branch of what they offer – the What We Believe series. Four books focused on worldview training for ages 6-14, these were created to equip kids to understand truth and to tackle the various messages of our culture today. Apologia's series takes a look at core beliefs of the Christian faith, and explains each one to children with a variety of stories, lessons and questions.
Daniele also offers her curriculum choices for:
Even More Resources for Multiple Ages!
Our Curriculum Choice review team features a topic monthly. You can see all that our authors have shared on electives, math, curriculum choices and more under Review Team Features.
Our Curriculum Choice Pinterest boards! reviews of all kinds from our archives and more.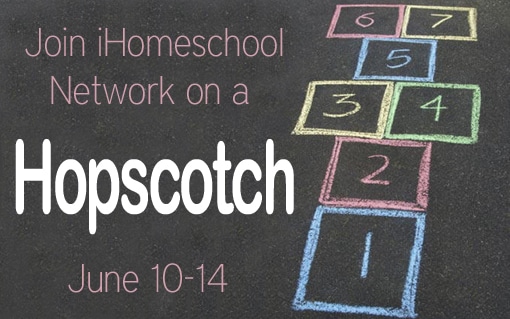 We are joining up with our iHomeschool Network friends in a summer hopscotch! I hope you've enjoyed our Five Days of Choosing Homeschool Curriculum. Be sure to pin each post for future reference!

Five Days of Choosing Homeschool Curriculum
Apologia Ministries for All Ages
Apologia Educational Ministries publishes a K-12 Creation-based science curriculum, worldview resources for ages preschool through  high school, practical and inspirational books about homeschooling, refreshing retreats for moms, and online classes from Apologia Academy. Apologia Educational Ministries, Inc., is a family-owned corporation whose mission is to help families learn, live, and defend the historic Christian faith.

The What We Believe series is an outstanding way to teach your child the essential beliefs of the Christian faith, but it's so much more! With this student-directed, Bible-based curriculum, your child will learn to use scripture as a lens through which to view the world around them—to see everything the way God For younger students and those who learn best while their hands sees it. Featuring engaging stories, creative notebooking, and fun activities, this four-part series is presented in a conversational style that makes the study of God's Word exciting and memorable.
*Be sure to connect with Apologia on Facebook for homeschool encouragement and more!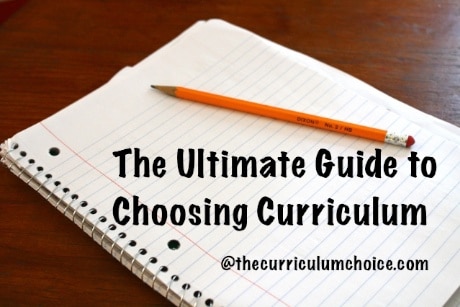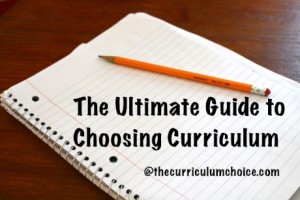 Did you subscribe to Curriculum Choice so you won't miss any future reviews? You'll also receive a free download of the Ultimate Guide to Choosing Curriculum in your first email!
~Hosted by Tricia~ Homeschooling since 2000, Tricia faces a daily dose of chaos with five children. She shares a mixture of art lessons, recipes and helpful homeschool habits at Hodgepodge. She and her husband, Steve, are owners of Curriculum Choice.
Save
Save
Save