Are you looking for a high quality, easy to implement art appreciation and art skills plan for high schoolers? If so, ARTistic Pursuits might be just what you need!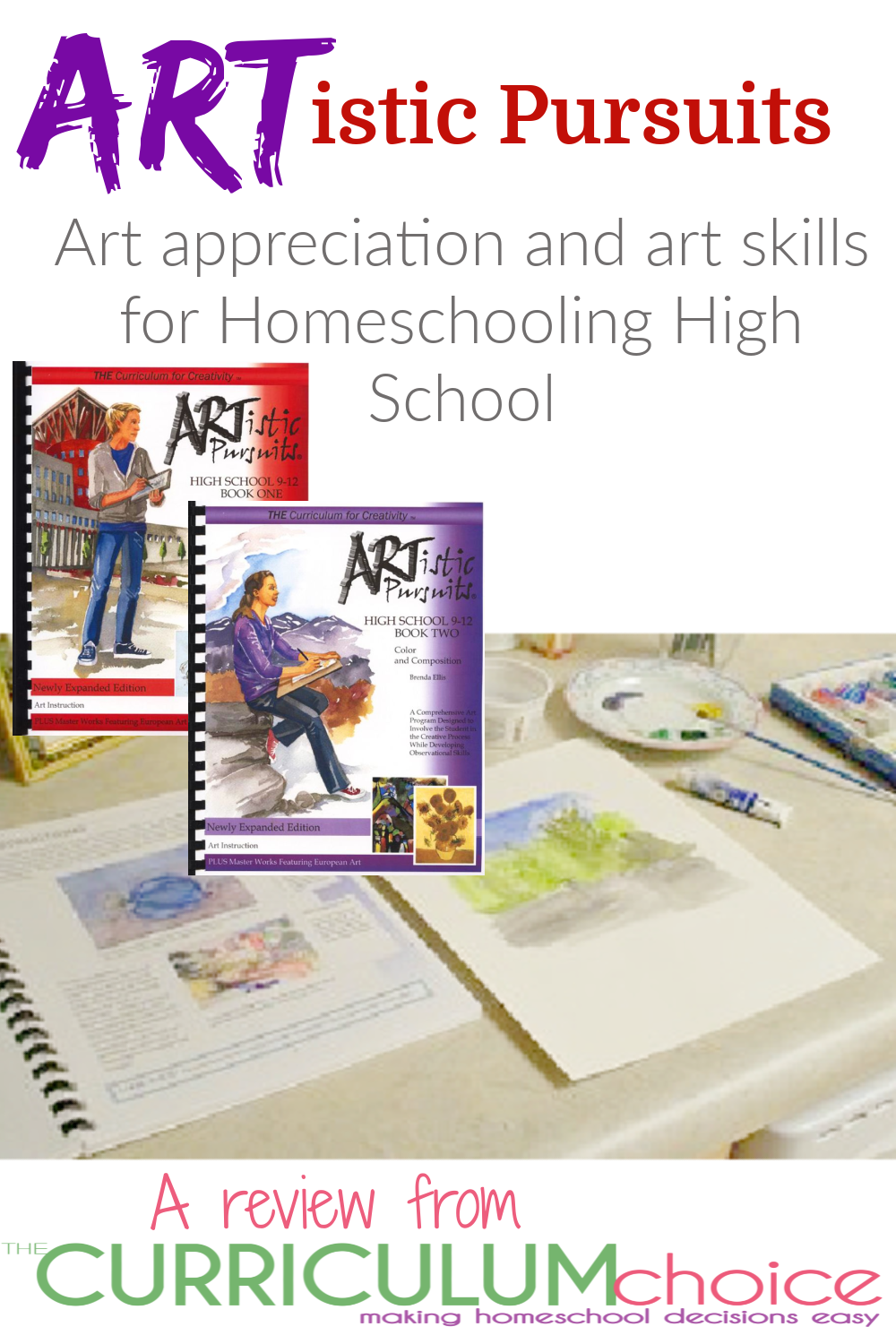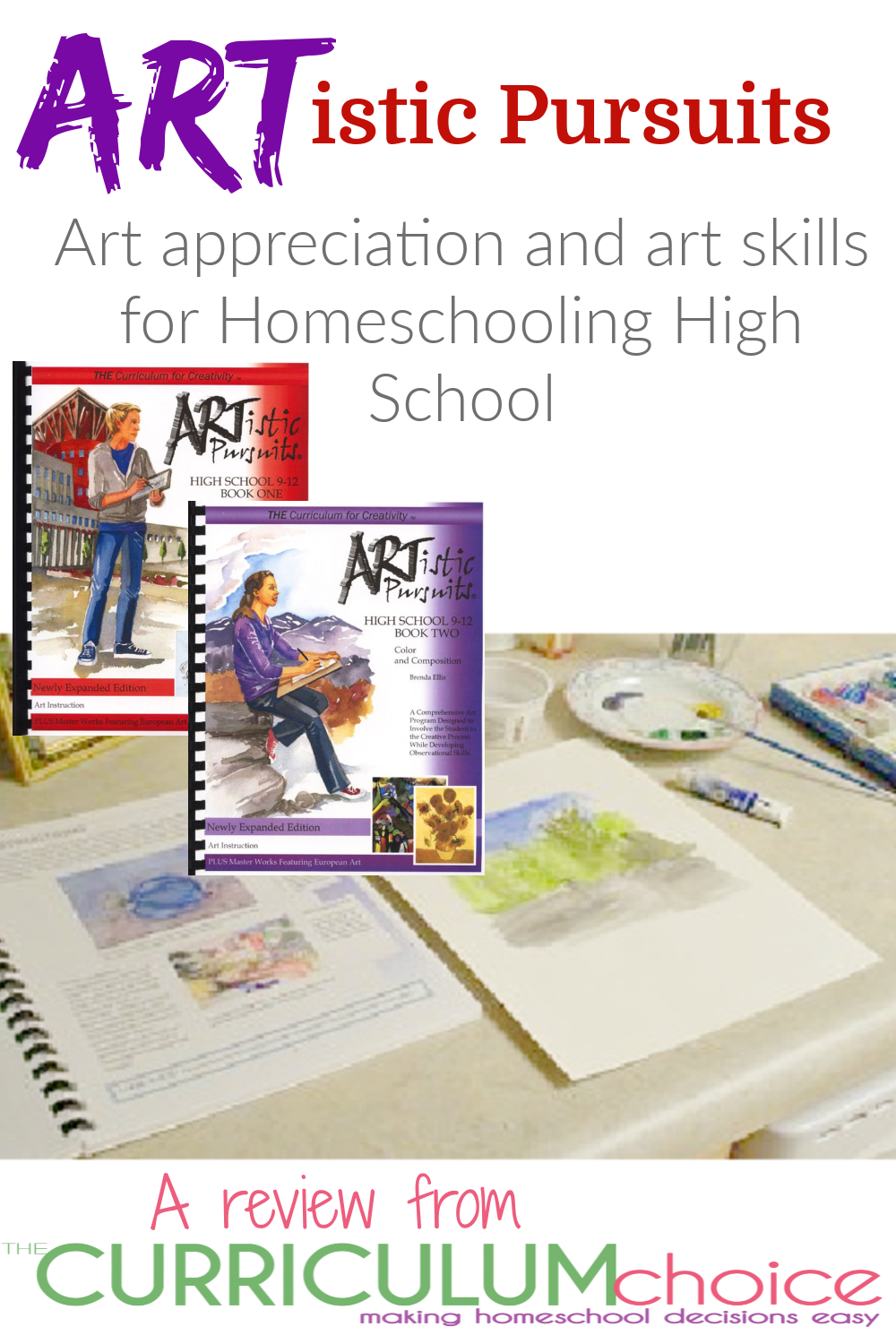 Affiliate links are used on this website. Please see our disclosure policy for more details.
ARTistic Pursuits Art for Homeschooling High School
For families with children in high school that are looking for a high quality, easy to implement art appreciation and art skills plan all in one book, ARTistic Pursuits Senior High, Books 1 and 2 may be a good fit.
Using great art and solid teaching of the basic art elements, your child will be able to work through the two high school level ARTistic Pursuits books independently.
What's Inside ARTistic Pursuits
Each of the sixteen units starts with an art element that is featured in a painting presented in the unit. The book neatly ties together the observing of a work of art and then applying the art elements in a clearly explained assignment. Your child is given specific instruction for creating a piece of artwork that illustrates their understanding of the focus of the unit.
The book not only introduces great art, it also gives step by step instructions on how to get started with the art medium being used. Even if your child has never picked up a drawing pencil, charcoal, or a brush and tube of watercolors, they will find that ARTistic Pursuits will give them the steps necessary to get going and to feel confident that they are not going to be in over their heads.
There are three elements to each lesson:
Challenge Your Vision -These creative assignments jump start the learning of the featured art element.
How To -The student practices with the art medium, using techniques outlined in the assignment.
Project -The student shows their interpretation of the art element by completing a final project outlined at the end of the unit.
The biggest complaint that I hear about Artistic Pursuits in our family is that you are working on one or perhaps two kinds of art materials per year. Book One uses drawing pencils and charcoal and Book Two uses watercolors all year. We worked around this with our boys by supplementing with additional time each week for "free art" with a variety of art materials.
Evaluation Sheet
Grading art projects can be tricky so I appreciate having the evaluation sheets in the back of the book to copy for each unit. It gives me a more objective way to determine if the boys have accomplished the lesson and its assignment.
It assigns a certain point value to three different aspects of the lesson.
The projects are not graded on ability but rather by having us look at the finished projects together and using the "Looking Back" questions at the end of the unit, the boys help me to determine if they accomplished the assignment as stated.
In addition, each high school level book gives you information on how to record your child's work on their high school transcript.
Two ARTistic Pursuits High School Level Books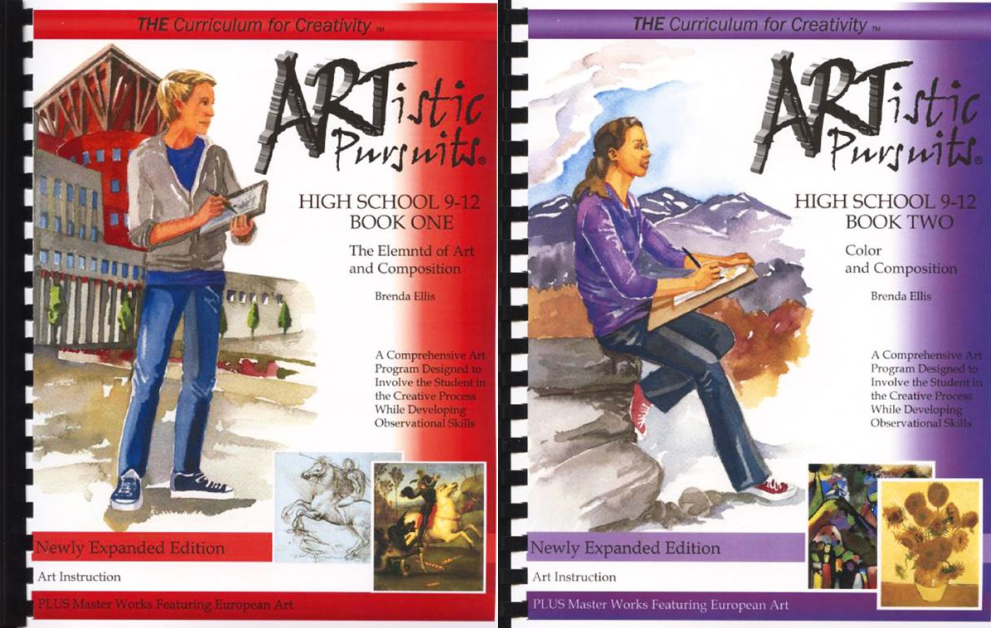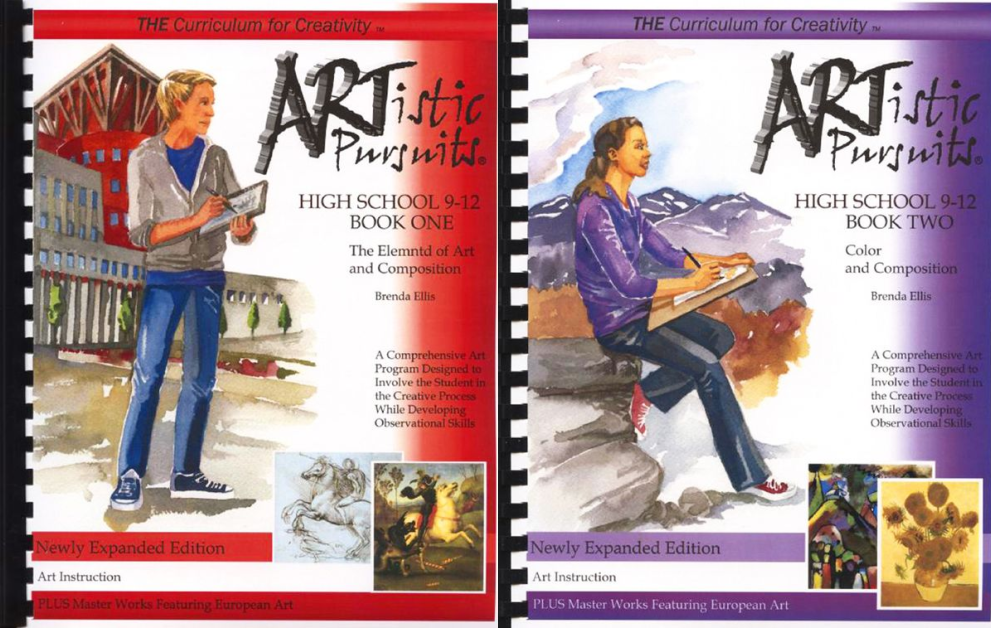 The author breaks each high school level book down for you:
Book 1 The Elements of Art and Composition – The fundamentals of art (line, value, shape, texture, space, and form) are emphasized through examples and projects focused on drawing. Critical analysis of artwork is stressed in the application of the elements of art and the principles of design. Art appreciation and art history is included as students evaluate the works of European masters and learn to apply specific techniques to create original works of art.
Book 2 Color and Composition – The fundamentals of color theory are explored along with a thorough study of watercolor techniques. Composition is emphasized in abstract and realistic works using landscape, still life, and portraits. Critical analysis of art work is stressed in the application of the creative process. Art appreciation and art history are included as students evaluate works of European masters and apply techniques.
The book also helps you to put together an art portfolio for your child if they wish to use it as part of their college entrance materials.
Each book is designed for one credit (one year), however, if a student desires to take only one year of art the courses can be modified and the two books can be combined. To do this, complete the art assignments on the first and fourth pages of each unit, while only reading the second and third pages of each unit. Award ½ credit per book (one semester). A credit depends on the amount of time spent on the course.
You can get a detailed look inside both books by going to their website: ARTistic Pursuits High School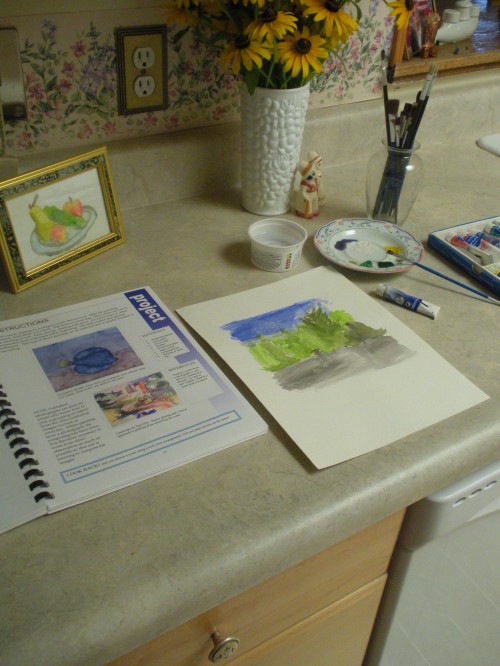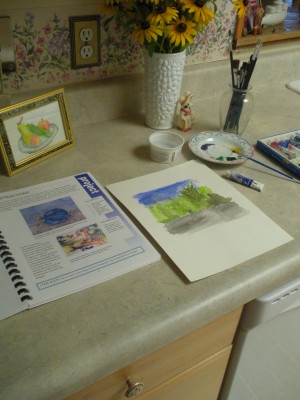 We have been very happy with the ARTistic Pursuits books over the years and the high school level plans have lived up to our very high expectations. The lessons we have learned through the pages of these books will carry on throughout a lifetime. Thanks Artistic Pursuits.
If you have younger children, you may be interested in reading the TCC reviews of the Jr. High level of ARTistic Pursuits and a few thoughts on the K-3 Book.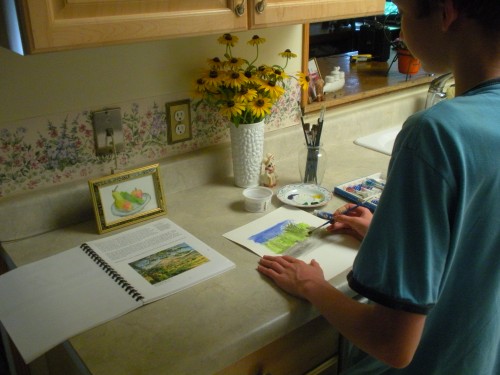 Purchasing Artistic Pursuits
You can purchase both high school books as well as the materials needed on the ARTistic Pursuits website.
More Help for Homeschooling High School
Originally published June 2009, written by Barb-Harmony Art mom