Do you teach logic in your homeschool? When we first began homeschooling I didn't realize there was such a subject to teach but now it's one of our favorite classes thanks to Classical Academic Press! Their course, The Art of Argument, is a wonderful introduction to logic – focused on teaching informal fallacies.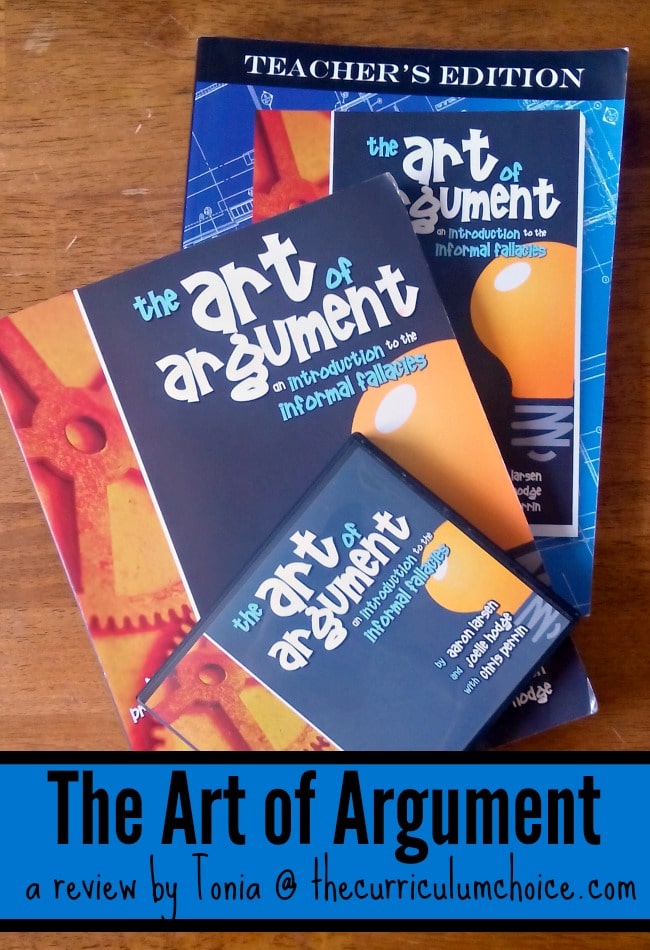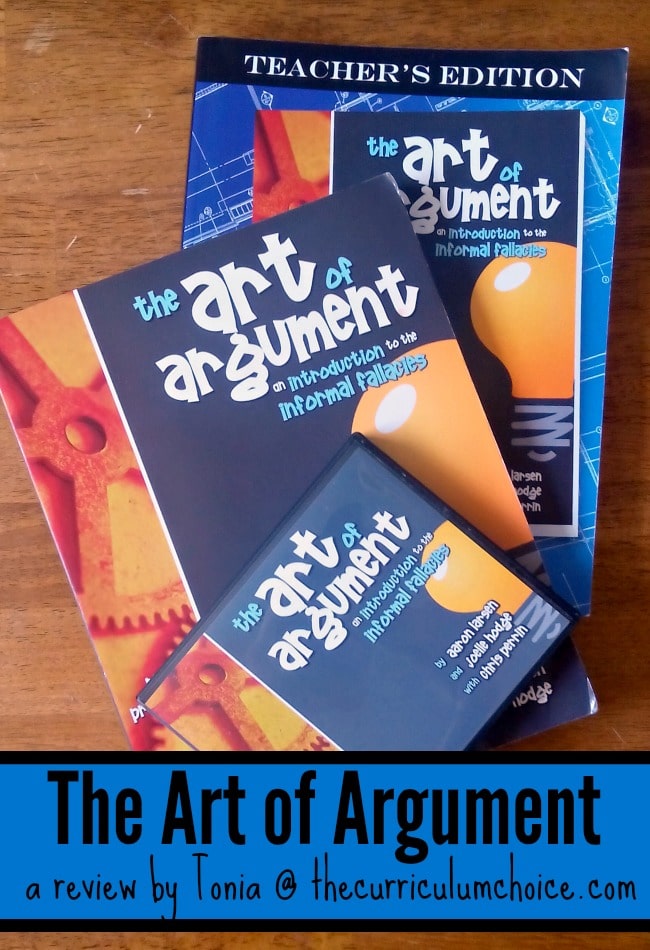 Classical Academic Press
'Classical Subjects Creatively Taught' is the motto at Classical Academic Press and it is a precept that is the foundation for all their courses. Even if you don't consider yourself a classical homeschooler, you will find useful products on their website. Besides the usual 'classical' subjects like Latin and Logic, they offer other programs in writing, grammar, French, and poetry among others.
We've used many of their courses and have enjoyed them all. The Art of Argument is one of our favorites for a few reasons (keep reading to find out why!).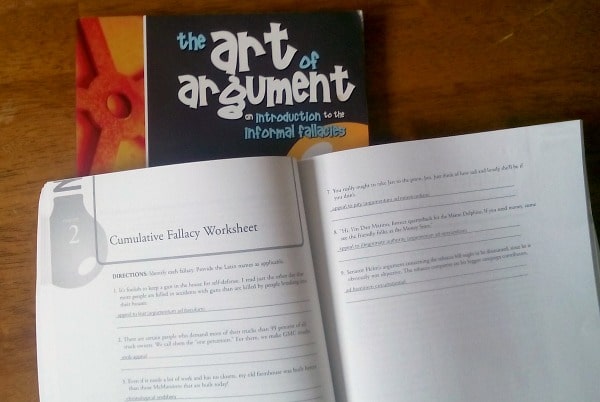 The Art of Argument
From Classical Academic Press – "This text focuses on the inductive side of logic, helping students to identify both good and bad reasoning."
The Art of Argument focuses on informal fallacies (also called logical fallacies) which are everyday language arguments as opposed to formal logic which focuses on abstract thought and arguments. Even if you never take a course in formal logic, learning about informal fallacies is a good thing. It's the language of everyday debates and discussions. Learning to recognize these fallacies in daily situations will help you reason and discuss effectively.
The course covers 28 informal fallacies with detailed explanations, interesting dialogue (with Socrates!), clever advertisements, and plenty of practical application and review. There are three components to the program – the student book, a teacher's manual, and a DVD set.
The student book is a 'worktext' that includes the text and space for written exercises all in one book. The inside front and back covers list every fallacy taught in the book (making it ideal to reference when reviewing learned concepts). The teacher's manual is a copy of the student book with some additional features – answers for the student work, tests for each chapter and unit, and a final exam. The DVD set includes 5 discs with a video discussion (between teachers and students) that corresponds to each fallacy in the course. It's a nice addition if you want to watch students discuss and debate the various fallacies.
How we're using The Art of Argument
We've decided to take things slowly with The Art of Argument and we're working on one or two fallacies a week. With 28 fallacies and the reviews and tests, it's easy to complete within one school year. This slow pace gives us plenty of time to review and look for fallacies in everyday life (something we're getting quite good at – my daughter loves to shout out the fallacies on billboards while we're driving). The advertisements in the course (great examples of the various fallacies) are funny and really help reinforce the concepts being learned.
If you want to work on logic more than two times a week you could easily complete the book in a semester (and follow up with one of the other logic courses from Classical Academic Press – The Argument Builder or The Discovery of Deduction).
Even if you aren't a Classical homeschooler, logic is an important subject for kids to understand and you can't go wrong with The Art of Argument from Classical Academic Press.
Looking for more reviews about products from Classical Academic Press? Take a look at these posts here at The Curriculum Choice:
~ written by Tonia from Happy Homeschool Nest
Save
Save