** Since writing this review CurrClick has closed it's online doors. You may now purchase this product through Christianbook.com HERE for $8.99 **
This year we are using Apologia's "Exploring Creation with Biology" for our high school science. The student is required to keep a notebook where they answer the 'On Your Own' questions and keep their module summaries. They are also required to keep a separate lab notebook to record their observations and conclusions to the experiments.
As this is a fairly intense course and there is a lot to get through in a year, I was on the lookout for a product that would help cut out the 'wasted' time spent on re-writing questions, module summaries and creating additional notes from which to study later on in each module.
Enter CurrClick and Cyndi Kinney of Knowledge Box Central. Cyndi has created a wonderful product that cuts out some of the tedious 're-writing' work and supports easy revision to maximize retention of the course work and helps you to put together a super-organized Biology notebook.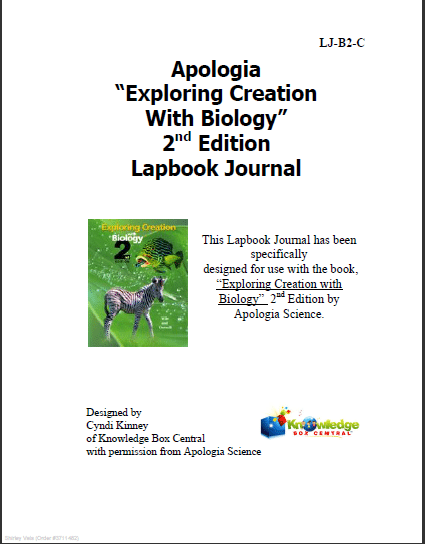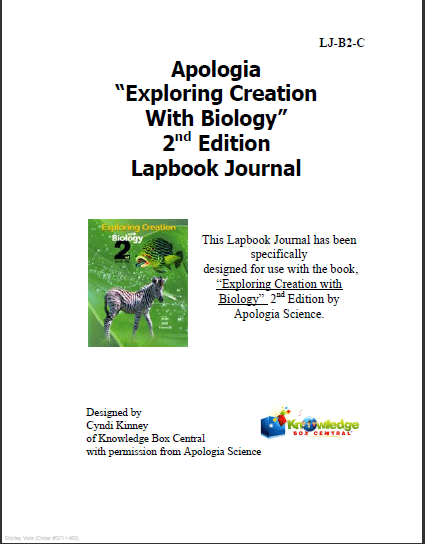 Product Details:
Product: Apologia Biology 2nd Edition Lapbook Journal
Source and Cost: CurrClick £7.71
Format: PDF Instant Download
This file contains over 800 pages. There are very clear instructions from the author on how to set up your notebook.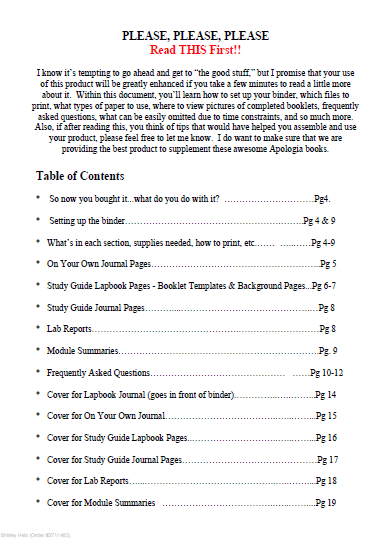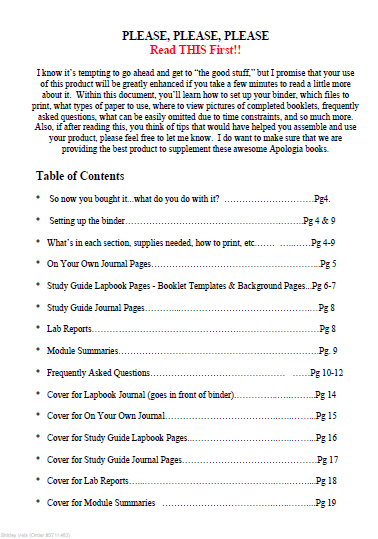 When you purchase this product you will find:
'On your own' lapbook pages AND 'On your own' Journal pages.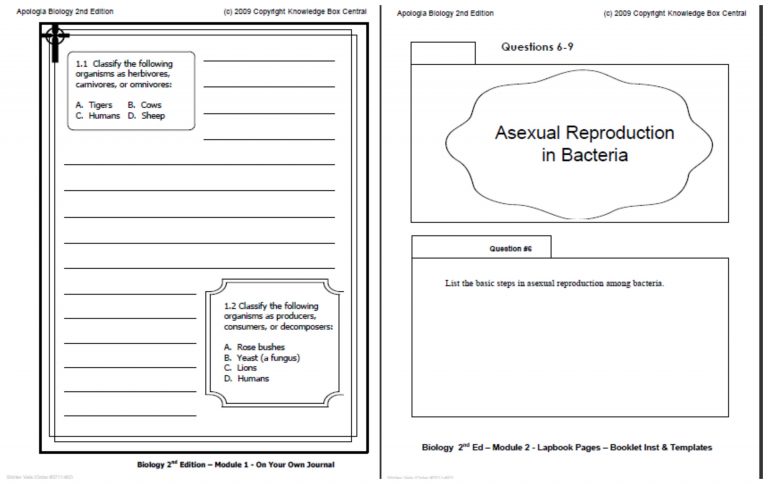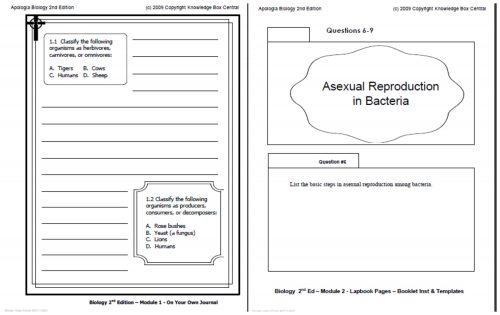 One of the great features of this product is that the author has provided lapbook and notebook pages to cover the 'on your own' questions. So if your teen prefers not to cut out and make lapbooks but would rather write our their answers using a notebooking page you would just print out the notebooking pages – not the lapbooking pages. I love that there is a choice here.
Covers for your 'On Your Own' lapbook/journal pages
Covers for your Lab Reports
Covers for your Module Summaries
Covers for your Study Guide lapbook/journal pages.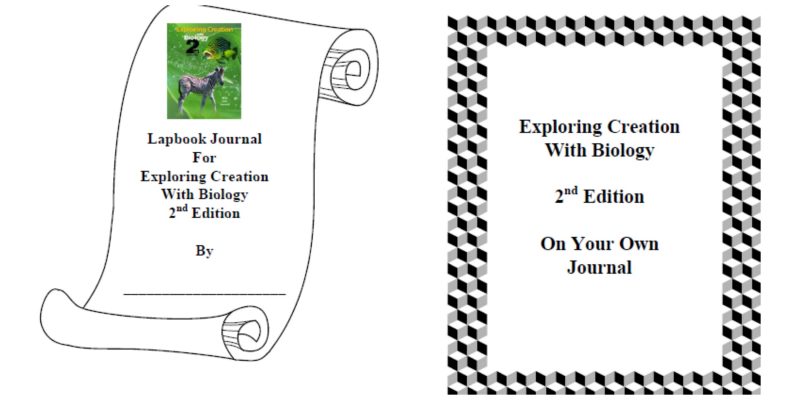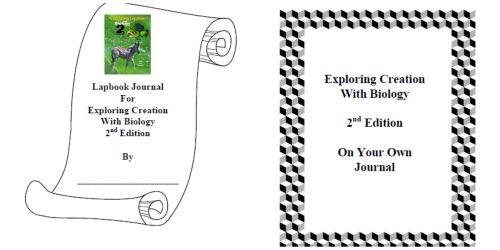 These covers help to organize your notebook. If you laminate (we use a binder) them you have well-marked sections making it easy to navigate your way around your Biology notebook.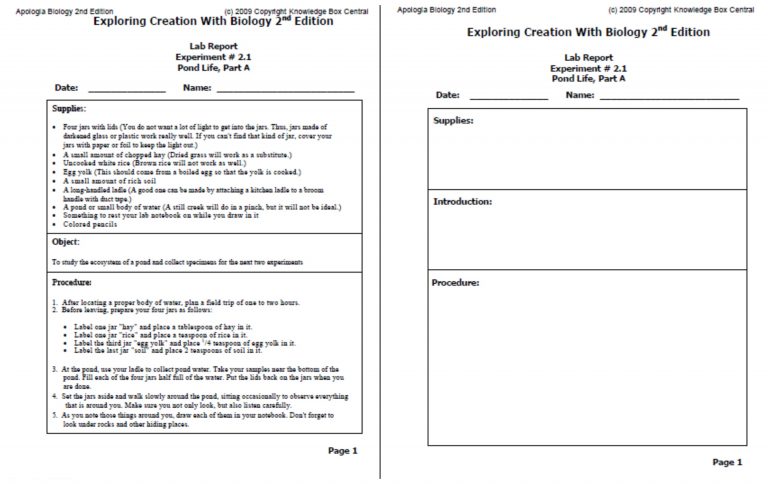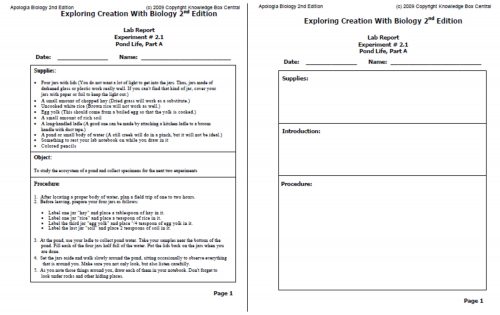 Again you have a choice of which ones to use here. You can either choose to use the blank lab pages where the student writes out all the information that is given in the textbook i.e. write out the introduction, Procedure and list the lab equipment used etc. Or you can choose to use those that have been partially filled out with all that information filled in already. Naturally, the sheets that require the student to write down their observations, note diagrams, and summarize their findings are blank in both sets.
Study Guide Journal Pages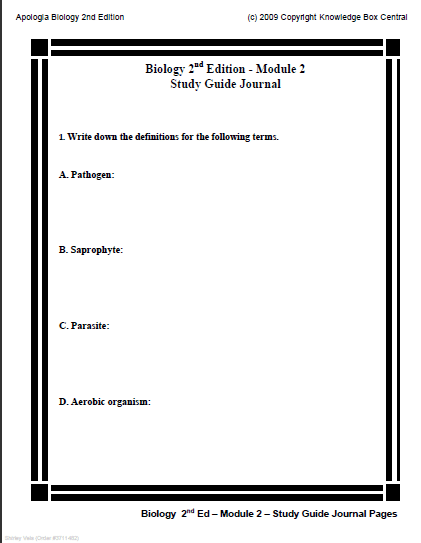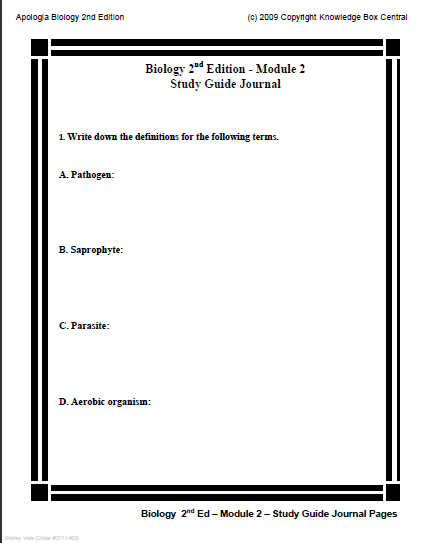 These pages are used for the 'Study Guide' questions that appear at the end of each module. I think this is a great revision tool.
Finally, there are the Module Summaries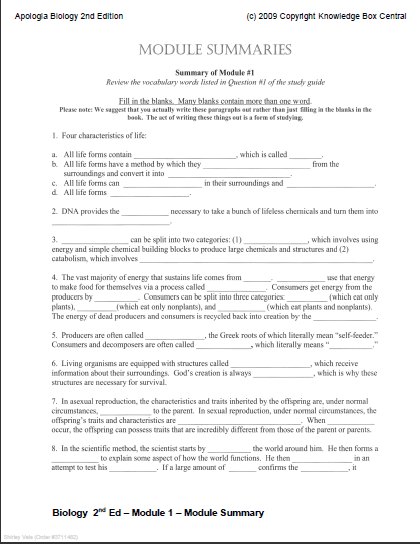 I get my daughter to actually write out the module summaries at the end of each module in the textbook as a form of studying. The author of this product suggests using these printable module summaries as a 'pre-test' which I think is a great idea.
If you are keen to get a closer look at this product, perhaps even 'try-before-you-buy', you can download Module 1 from CurrClick for free.
Save
Save
Save