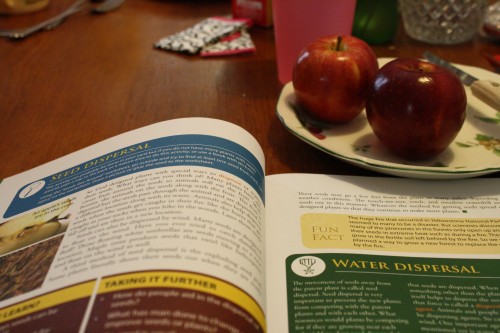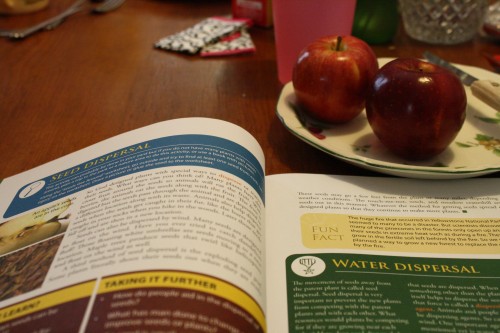 Gone are the days of buying separate science curriculum for various levels. Focusing on different topics in multiple grades. For me, as homeschool parent, I no longer have to set aside time to "do science" with each child. Everyone is learning together. A unit study approach for the whole family.
Four years worth of units for grades 1-8. Each with 3 units
Properties of Matter, Properties of Atoms and Molecules and Properties of Ecosystems
Heat and Energy, Machines and Motion, Inventions and Technology
Our Planet, Our Universe, Our Weather and Water
The World of Plants, The World of Animals, The Human Body
Presentation: Each chapter begins with a separate "Beginner" section.
(1st-2nd grade): Just a few paragraphs of the Beginner section, key words, the chance to join in on experiments and projects and worksheets, if directed by the teacher.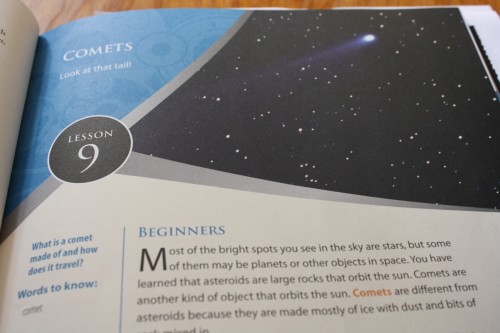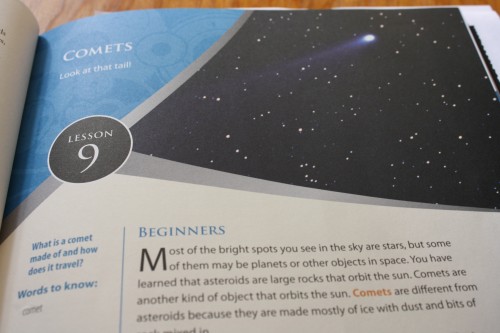 (3rd-5th grade): skip the beginner section and start right into the regular portion of the lesson. These students progress through the accompanying activities.
(6th-8th): in-depth studies, special features on scientists, historians or current events, learning "additional interesting information."
Quizzes and final tests are also included in the curriculum.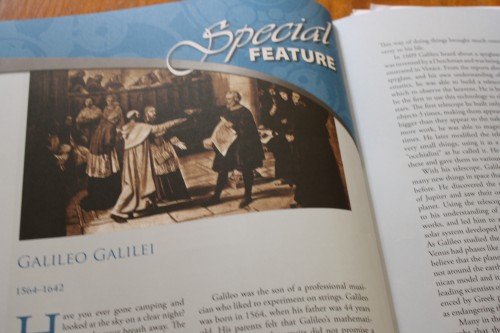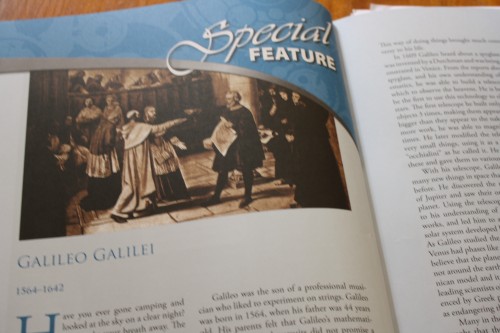 Solid Biblical Foundation: Creation based – special icons alert the teacher and students to explain how "the information in the lessons fit into the Seven C's of History: Creation, Corruption, Catastrophe, Confusion, Christ, Cross, Consummation."
For the parent: Minimal preparation. An accompanying CD provides printable activities, accompanying questions for further study, graphs, questions to prompt review or specific work on a unit project.
For all students: reading some excerpts aloud reaches my auditory learners, the activities for further study reach my students that love hands on learning, while my older students like reading the special features for further study on their own.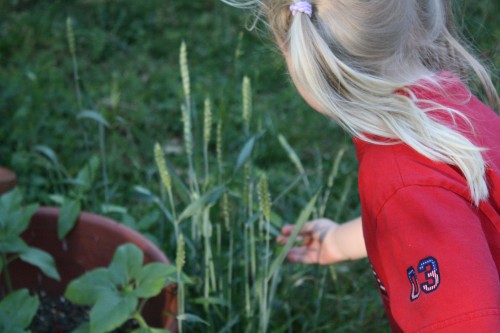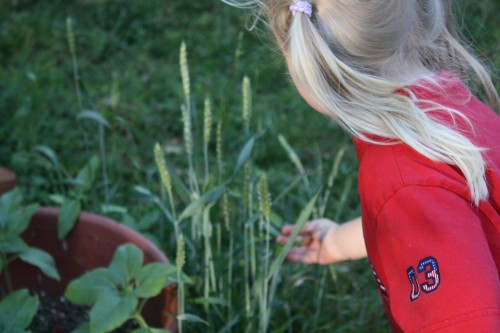 Unit projects: For example in God's Design for Life, the student keeps an animal notebook while studying that unit, adding a new animal "page" or two per chapter.  Some experiments could easily be a science project for a homeschool group's science fair.
See for yourself: View sample pdf files of each year.
What does it cost?
The entire set – four years worth of science texts (24 softcovers and 4 CD-ROMS $299.00)
Each year's worth of study:  (6 softcovers and CD-ROM $89.00)
Our family owns God's Design for Life and God's Design for Heaven and Earth. In fact, last Christmas eldest boy asked for a book on space. Rather than spend the money on one book, we decided to go ahead and purchase the Heaven and Earth set for him because we knew that, eventually, the whole family would benefit and that it was Biblically based.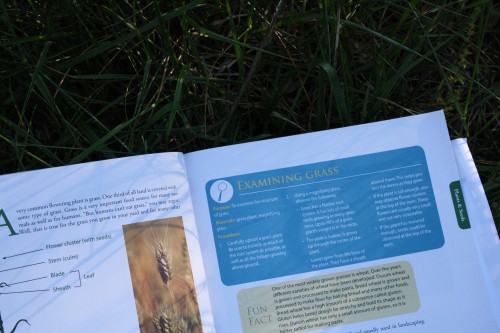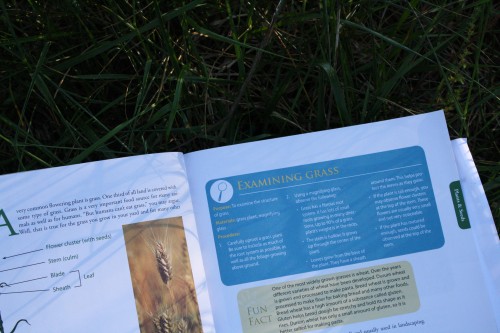 How it works for our family:
The joy for our family has been how we turn to these texts when studying nature. Honestly, our nature studies drive our science studies. This is how it works.
Rather than having a hard stop. "Time to do science!" I read the lesson during lunch. In the spring, we were studying weather:
We discussed the Christian view of weather:

•Who designed the weather patterns on earth?

•What is one way that rain and sunshine work together to help people?

•What major event in the Bible greatly changed the weather on earth?

…also how "God sends the rain, withholds the rain, controls storms, but most importantly, God created the earth and everything in it. He set up how the weather operates… if we recognize these things when we study weather, we will see God's hand and understand Him more clearly."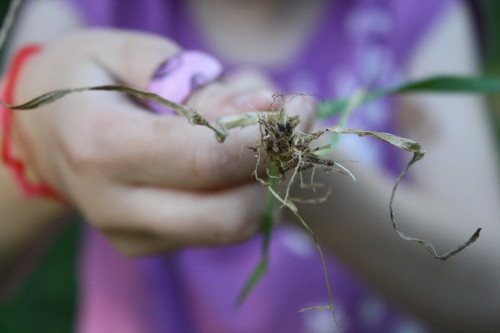 What about the older grades? Sometimes I put the assignments for further study into a workbox. This works well with my two middle schoolers. Or sometimes we read the basic lesson together, then the younger ones get down to go play. The older ones stay while we discuss the more in-depth topics.
Eldest girl will be an eighth grader next year. I've been thinking ahead on what to do for high school. I've checked and Answers in Genesis offers rich studies for the high school level. Building Blocks of Life Science, Biology 101 DVD set, and many more. Just scroll down to Homeschool Curricula.
Conclusion: This curriculum is written by homeschool authors Richard and Debbie Lawrence. In addition it has received awards from The Old Schoolhouse Magazine and Practical Homeschooling. I often call the Answers God's Design curriculum the Tapestry of science. That is simply because Tapestry of Grace works well for our large, multi-level family for history. The same principles apply for science with God's Design. Everyone is learning together. Less work for mom, more fun together as a family. Plus, the learning is gentle and joy-filled.
Fun Fact from God's Design for Heaven and Earth: Our Weather & Water: The Great Barrier Reef off the coast of Australia is more than 1,250 miles long. It is the largest structure on earth built by living sea creatures. It is larger than anything built by man including the Great Wall of China, and it is visible from the moon.
~Tricia faces a daily dose of chaos homeschooling five children. She contributes a blend of writing at parenting and homeschool sites as well as her own daily Hodgepodge.