When I began researching homeschooling options way back when, I ran across Ambleside Online and was immediately intrigued. For various reasons, I ended up selecting another curriculum to begin with; however, Christmas found me lingering on the Ambleside Online website. By the New Year, we jumped into Year 1 and haven't looked back since.

Ambleside Online (AO) is a K (Year 0) through 12 (Year 12) curriculum based on the methodologies and philosophies of educator Charlotte Mason*. AO is free and uses many free books available online or for e-readers, a real benefit for cost savings. Each AO year is presented as both a booklist and a 36-week schedule. Subjects are varied and include: Bible, art appreciation (what Miss Mason called picture study), classical music appreciation, nature study, folk songs and hymns, history, geography, poetry, and literature.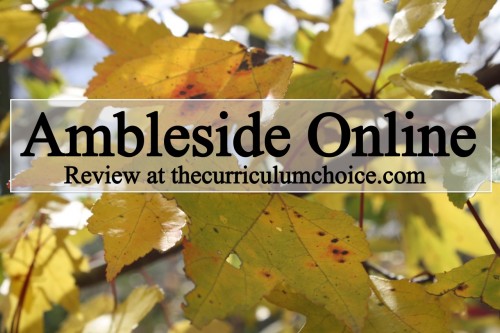 Why We Love Ambleside Online Homeschool Curriculum
The AO website is packed with everything you need to get started. In fact, it can be a bit overwhelming, and I speak from experience. But don't let that deter you, as I let it deter me years ago. Begin with the Introduction to Ambleside Online and take baby steps from there.
In addition to the website, there's also an active forum for AO users around the world. The forum is divided into helpful sections so members know where to post questions and information. The forum also provides essential resources and links.
Here are some reasons why we love AO:
It's free to use and also utilizes many free, online resources, such as books in the public domain
High-quality literature selections
Detailed schedules make it easy to follow each year's curriculum
The forum lets users connect with each other around the world, and members love to help other members
Also, I find I'm filling in gaps in my own education by learning along with my children!
This fall, we will be in Year 7, and I am excited about several of the scheduled books. Highlights for me will be Churchill's The Birth of Britain; selections from Bede's Ecclesiastical History of the English People; The Once and Future King, by T.H. White; Watership Down; A Connecticut Yankee in King Arthur's Court, by Mark Twain; Dickens's David Copperfield; and Mortimer Adler's How to Read a Book, just to name a very select few.
Over the last few years, we've discovered lots of books we loved, thanks to AO. Last year, Tiny Girl and I were particularly wrapped up in Oliver Twist, for example. Miss Priss highly recommends Jack and Jill, by Louisa May Alcott. Treasure Island was another favorite.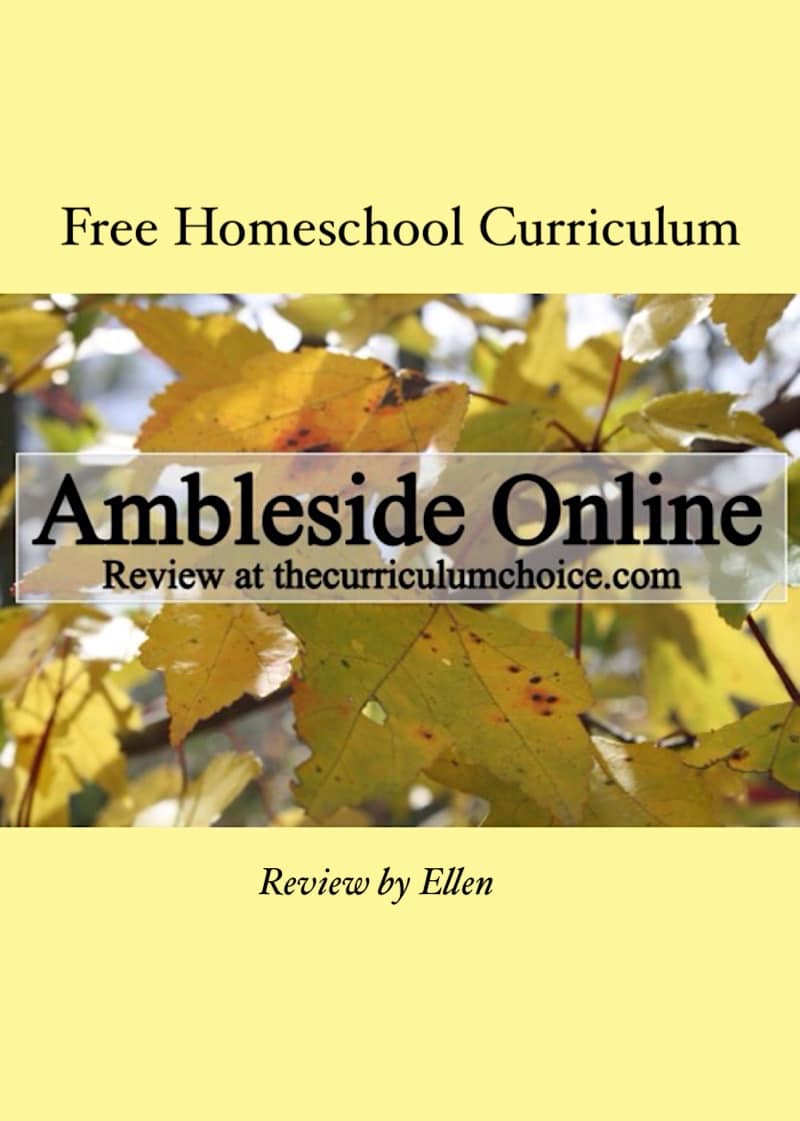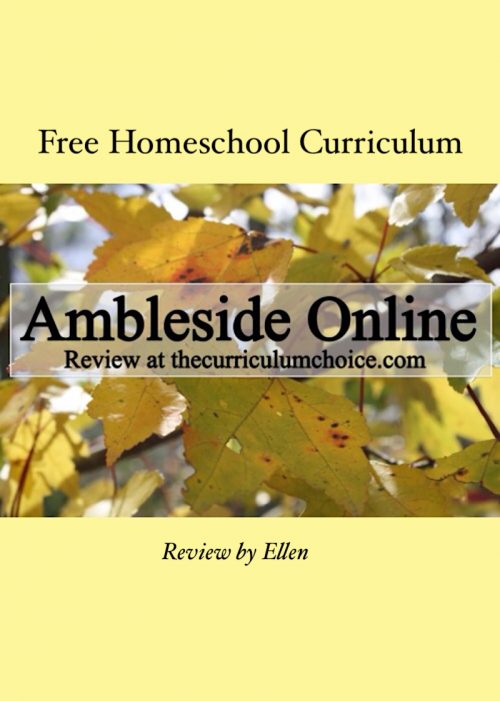 I've looked over the booklists for future years, and I am excited by what AO has to offer us. The depth and breadth of educational material is outstanding. The AO Advisory Board has dedicated themselves to building this wonderful curriculum, and I am thankful for them all.
In the interest of complete transparency, let me say that I tweak AO to create the best fit for our family. Many users do. And that's fine. It's one of the strongest benefits of homeschooling. Moreover, the AO framework is flexible, challenging, and thorough, whether you choose to use it as a springboard, a foundation, or a comprehensive curriculum.
My daughters have their own thoughts. Says Miss Priss, "I like Ambleside Online's generous history coverage." And Tiny Girl loves all the literature choices. And Shakespeare has long been a favorite.
Have they loved everything? Well, no. Neither one of them particularly cares for the composer Liszt. And that's an informed opinion. Were it not for AO, they may not have heard of Liszt or his musical compositions until who knows when. But at the tender ages of eight and nine, they decided Liszt just didn't do it for them.
To be honest, I'm not a big fan of Liszt, either. And I had no idea until we spent some time listening to his works. Thanks, Ambleside Online!
* If you are unfamiliar with Charlotte Mason, there are several wonderful books that detail her philosophies. Also, the AO website provides a wealth of information.
More on the Charlotte Mason Homeschool
Be sure to browse related reviews here at the Curriculum Choice:
~written by Ellen and originally published 2013