Basic. Simple. Long-lasting. Used with all of our five children to learn how to read. The phonics book that has been the go-to teaching tool in our family. Alphaphonics by Sam Blumenfeld is a full, logical resource for teaching students of all ages to learn to read.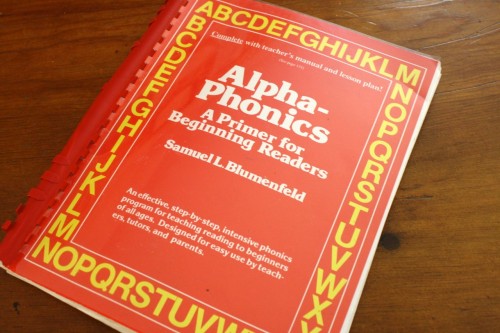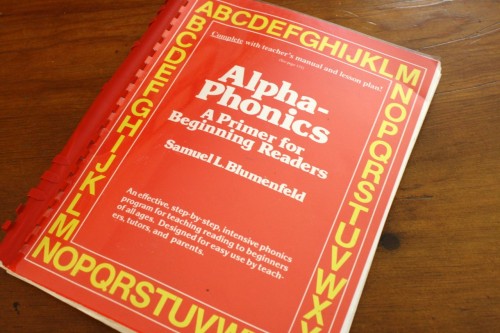 Alphaphonics: A Primer for Beginning Readers
"If you have never taught reading before in this sensible, systematic way, you will be pleasantly surprised." ~Samuel L. Blumenfeld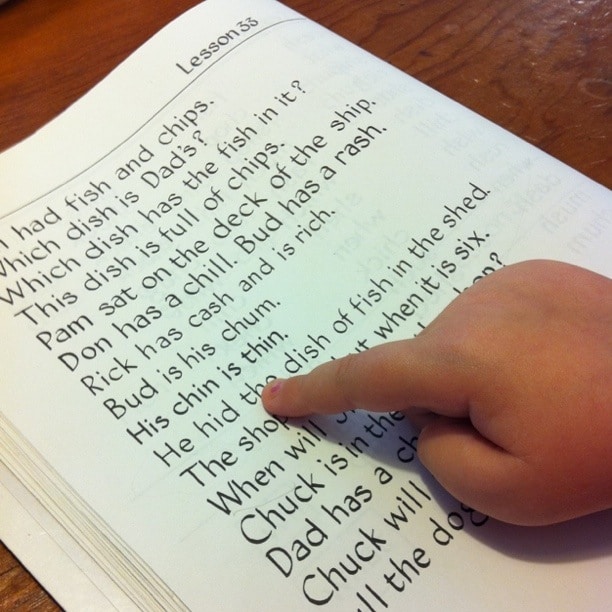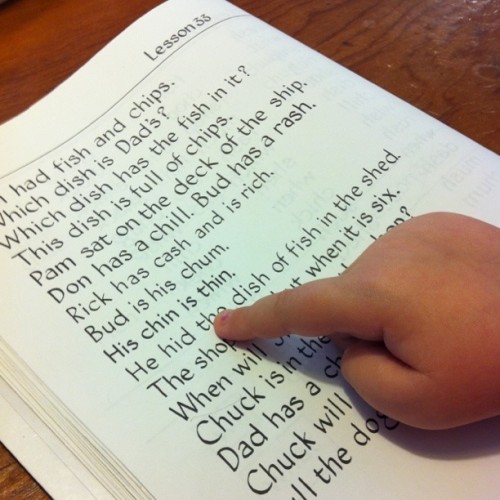 Alphaphonics can be used for:
teaching reading to beginners of all ages
older students in need of remediation and retraining
dyslexics
special-needs students
learning disabled
non-English speakers who wish to learn to read English and improve their pronunciation
a supplement to any other reading program or one lacking phonics instruction
Alphaphonics Benefits:
Easy to use.
Spiral bound. (also available perfect bound)
All in one place.
Reusable (as the website says and we have proven!)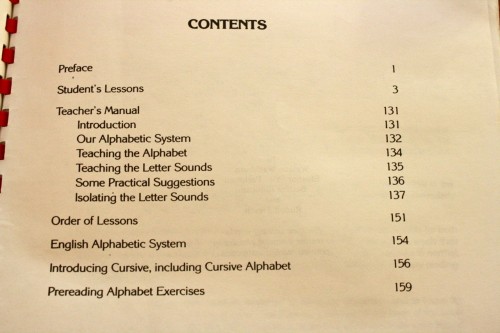 What is included in Alphaphonics:
128 student lessons, all hand-lettered
Teacher's manual: introduction, our alphabetic system, teaching the alphabet, teaching the letter sounds, some practical suggestions, isolating the letter sounds
order of lessons
English alphabetic system
introducing cursive, including cursive alphabet
prereading alphabet exercises
Introduces simple sentences right away for motivation.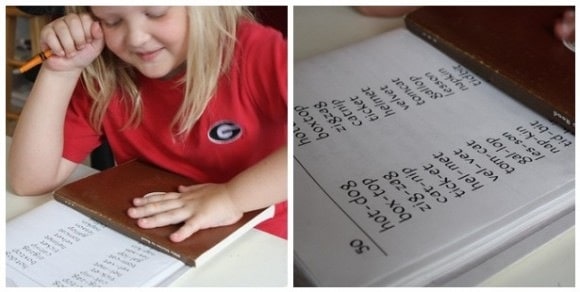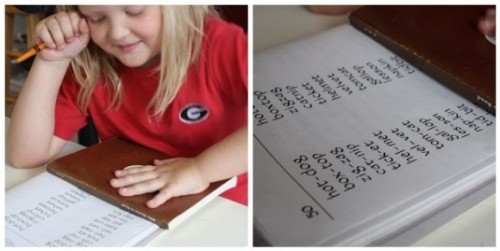 Alphaphonics also available:
Helpful Alphaphonics Videos: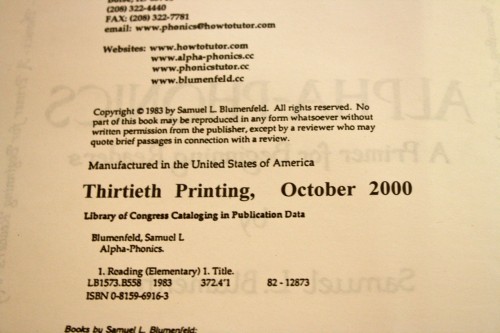 Preparation and how we use Alphaphonics in our home: Other than reading the introduction and other teacher sections when I first purchased the book, there was no daily teacher prep for me. The last two years I placed the Alphaphonics book in my preschooler then kindergartener's one, large workbox. The Alphaphonics book was there for us to leave open for the next day's practice. You might like to see all the gentle and easy ways of reading we use at Hodgepodge.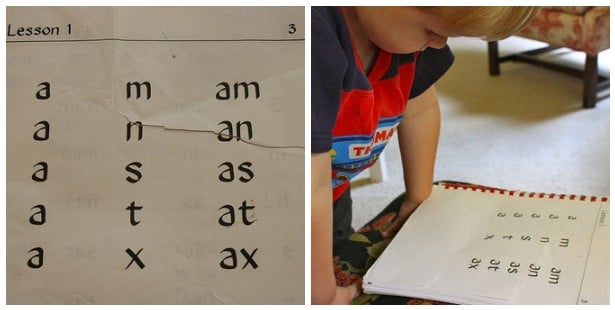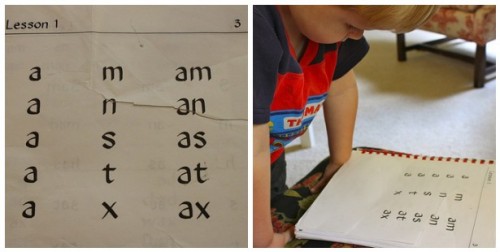 Now, my four-year-old has the pleasure of Alphaphonics. I can say, after over a decade of using Alphaphonics, that it produces a strong reading base. All of our children easily recognized letter sounds with Alphaphonics practice. They were then excited to read real books. Alphaphonics builds confidence for a lifetime of reading.
What a privilege to see and hear the reading excitement in each of our five children!
Where to find Alphaphonics
Updated information from Alphaphonics is included in the links above and below. The resource is also now available in perfect binding.
<Pin it!>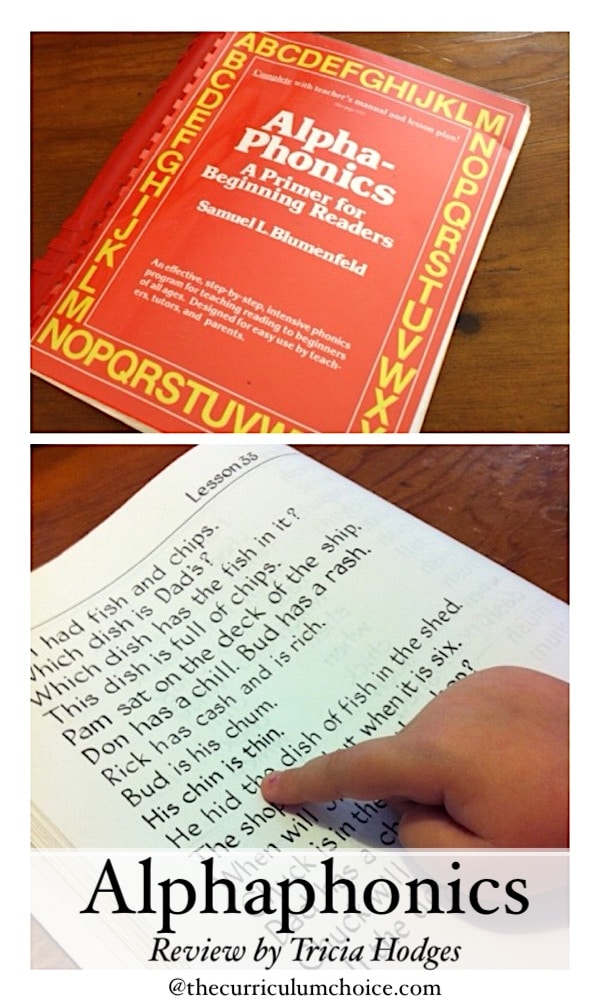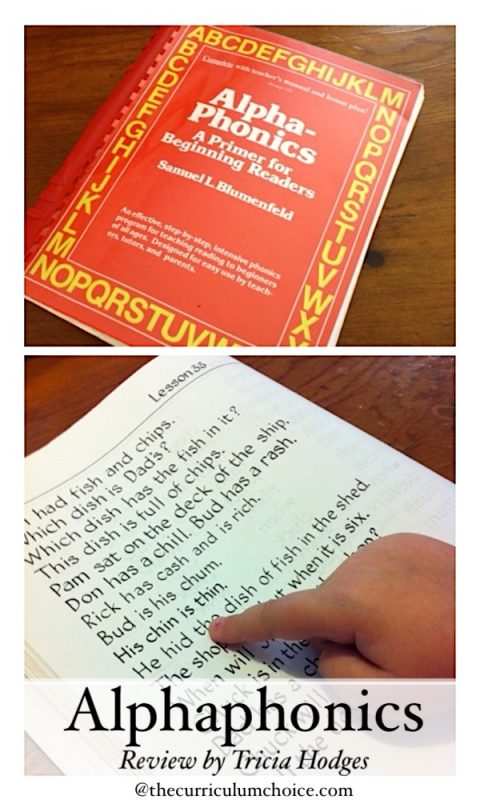 With nearly two decades of homeschooling, Tricia faces a daily dose of chaos with five children. She has seen the fruits of home education with two grads so far! With their You ARE an artist art curriculum she and her family are passionate about growing a love of art. She also shares helpful homeschool habits at Hodgepodge. She and her husband, Steve, are owners of The Curriculum Choice.
-originally published June 2012.