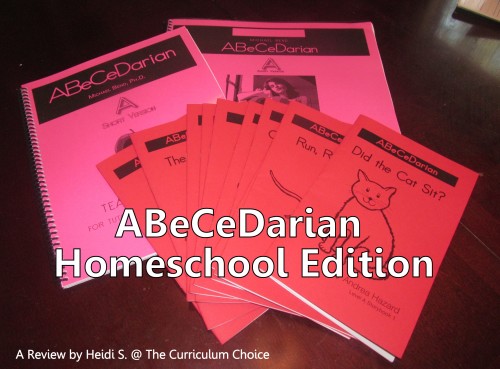 The ABeCeDarian Reading Program is a research-based, explicit, comprehensive, multi-sensory decoding reading program. I was asked to review the New Level A Short Version designed for homeschooling and tutoring students.  I had never heard of the curriculum. In fact, I have to admit that the word itself was new to me.
I received this curriculum in exchange for an honest review.  I was not compensated in any way for the time spent telling you about this resource. Read our full disclosure policy.
a-be-ce-dar-i-an (from  The American Heritage Dictionary, Third Edition)
noun
One who teaches or studies the alphabet.
One who is just learning; a beginner.
adj.
Having to do with the alphabet
Being arranged alphabetically.
Elementary or rudimentary.
When I was asked to review this product, I was very happy to give it a try. My six-year-old was just beginning to learn to read and the program sounded like a good fit for him. The Short Version is ideal for first graders who are just learning to read or are non-readers.
Teaching my children to read has always been a cause of stress for me. I felt as if their ability to read was a measure of my ability as a teacher. I was afraid that if I never taught them to read properly, I would be a failure as a teacher. Having already taught two others to read (one was a natural reader and one struggled), I have tried many different programs over the years. This is honestly the best program I have used. For the first time in seven years I feel confident about teaching reading.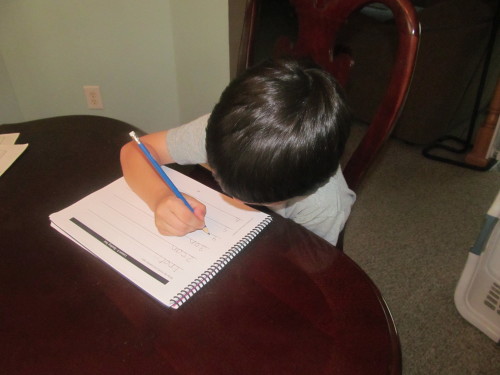 The Teacher's Manual is so helpful for the parent. If you are anxious to get started, there is a Getting Started Right Away page. It is a quick start guide, giving you an overview of the program and a few strategies for making it work. I recommend reading the section entitled, Understanding the Task. It goes into detail about the decoding process and why it works. It also gives many different strategies and tips for making the program work for your child.
What I love about ABeCeDarian

The Teacher's Manual includes a script that gives me clear daily instructions to teach each lesson.
The program is engaging and keeps my child's attention.
My child is becoming a fluent reader without a lot of stress.
I have become a better teacher because of the instruction in the Teacher's Manual.
There are strategies to help readers who need a little extra time.
What my child loves about the program
Quick results: He was reading words from the very first lesson which made him want more!
Each lesson only takes 15-30 minutes per day.
There are a variety of activities included in each lesson.
The storybooks are fun and engaging.
What is included/what you need to get started
Student Workbook A – Short Version
Teacher Manual A – Short Version
Set of 10 Storybooks
With these three items, you have everything you need to get started to teach your child to read. There are no special manipulatives or additional books to purchase.
In Summary
I am very pleased with the program and the progress my child has made. So much so, that we will be continuing on with the ABeCeDarian Reading/Spelling Program in the future.
~ Written by Heidi S.