As a homeschool mom hopefully you will at least once use a curriculum that will leave you with cherished memories. First Language Lessons was one of those programs for me. It is a curriculum that leaves me with warm memories of cuddling with my daughter on the couch as we would do her grammar lessons. Oh, how I miss it even more as I write this review.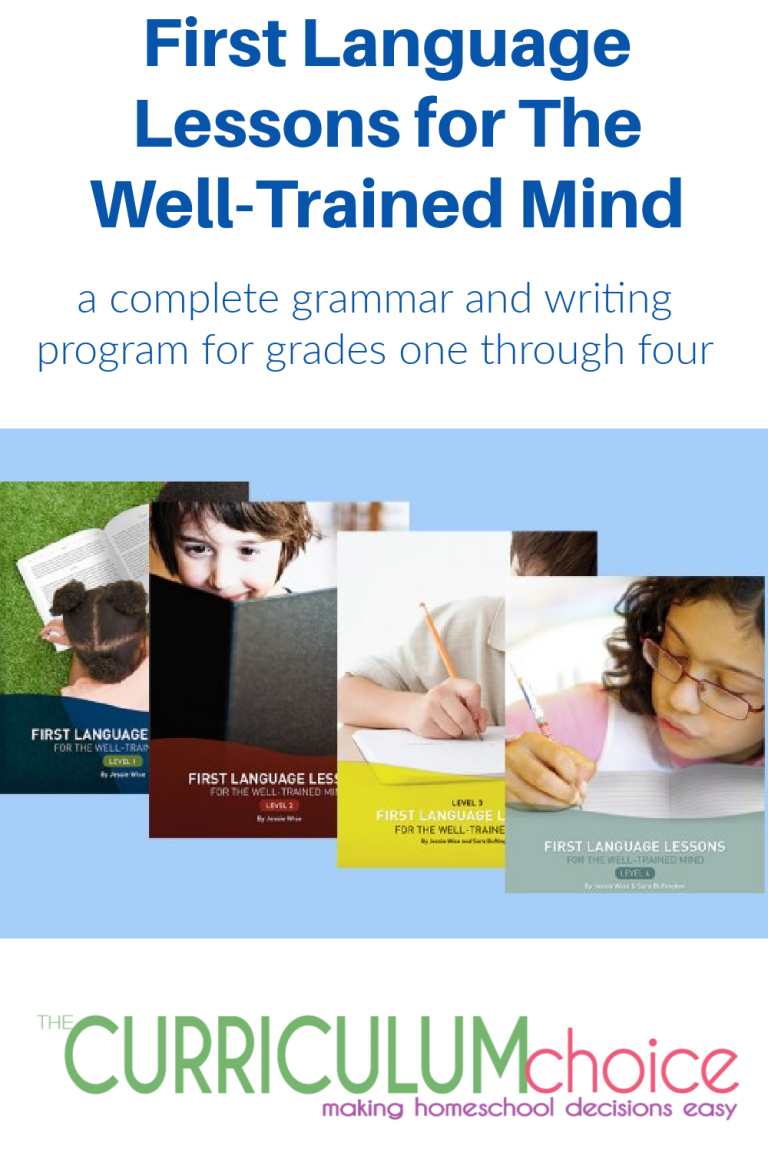 First Language Lessons for The Well-Trained Mind
What is First Language Lessons? It is a complete grammar and writing program for first and second grade. (As of the update to this post in 2022 there are now 4 levels)
When my daughter was in 1st grade I was looking for a language arts program to suit her needs. I was a new homeschooler at the time and was afraid to step away from "workbooks". I went with a typical language arts workbook program and boy, did my daughter shed tears with those workbooks. It simply was not an enjoyable way for her to learn. I knew I needed to find something that would give me sanity and yet educate my daughter without a daily dose of tears.
Through many hours of searching and boring my my dear husband with endless conversations of how I need to change my curriculum, I finally found my solution. It was First Language Lessons!
How does this program work?
It is set up to be done through 1st and 2nd grade. (As of the update to this post in 2022 there are now 4 levels)
First Grade
In first grade you start with very simple lessons that are done orally and some small writing exercises. The first forty lessons are completely done orally. In the first grade level the student is taught nouns, proper nouns, capitalization, and pronouns. Sentence types are introduced near the end of 1st grade.
During first grade the student is also taught their telephone number, the days of the week, the seasons, holidays, months of the year, titles of respect, and how to write dates. My favorite part of the program is the poem memorization.
I will never forget my daughter reciting the poem "The Caterpillar" by Christina G. Rossetti. This is a memory so dear to my heart. There are various short poems that the child is to memorize. The memorizations are right on target for being age-appropriate. My daughter and I would laugh so hard when she was memorizing the poem "The Goops". Oh, such a wonderful memory!!
Second Grade
The second grade level takes it up a notch in the level of work expected from the child. Some of the poems are longer to memorize. All eight parts of speech are introduced including linking verbs, state of being verbs, adjectives, adverbs, prepositions, and interjections.
The writing consists of copy-work and dictation which is done in many of the second grade lessons. It may sound a little intimidating to teach all eight parts of speech to such a young child but the idea behind the program is to introduce the child to grammar. It is in the later years that your child will perfect these grammar skills.
Narration
Another part of the program is narration which is done in first and second grade. The narration is done in two ways, with picture study or story narration. With picture study the child will study a picture and then describe it to you orally. In story narration, a story is read and the child is asked to tell the story back to you in his own words. Both types of narration create wonderful vocabulary skills.
What are the pros?
The lessons are short and easy to teach. Very little material is needed. The two year program is much cheaper than many of those fancier programs out there on the market. This is a very effective program introducing all eight parts of speech. Jessie Wise and Sara Buffington have created two more volumes of First Language Lessons that goes up to the fourth grade level. The best part is that you can cuddle up on the couch for many of the lessons.
What are the cons?
For some homeschoolers they may not want to introduce grammar at this young age. There is a lot of repetition which some may not like but I consider this a plus.
In conclusion, First Language Lessons is an excellent program to gently introduce grammar to the young child. From my experience this program gave my daughter a strong foundation in grammar and writing which she has continued to carry with her .
MORE FIRST LANGUAGE LESSON REVIEWS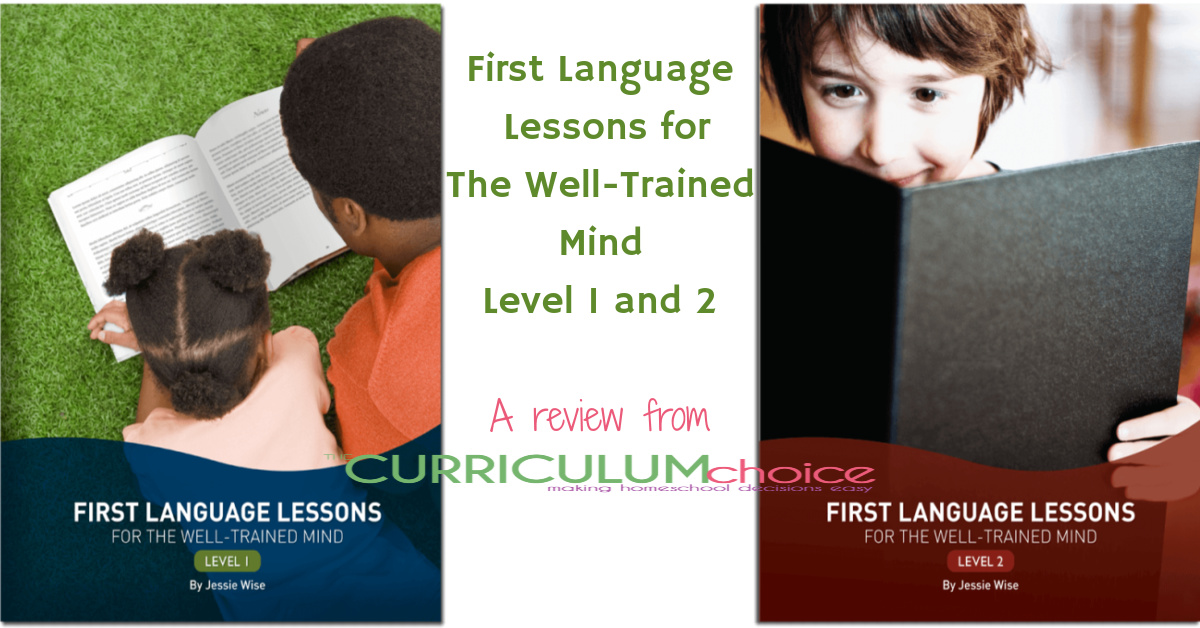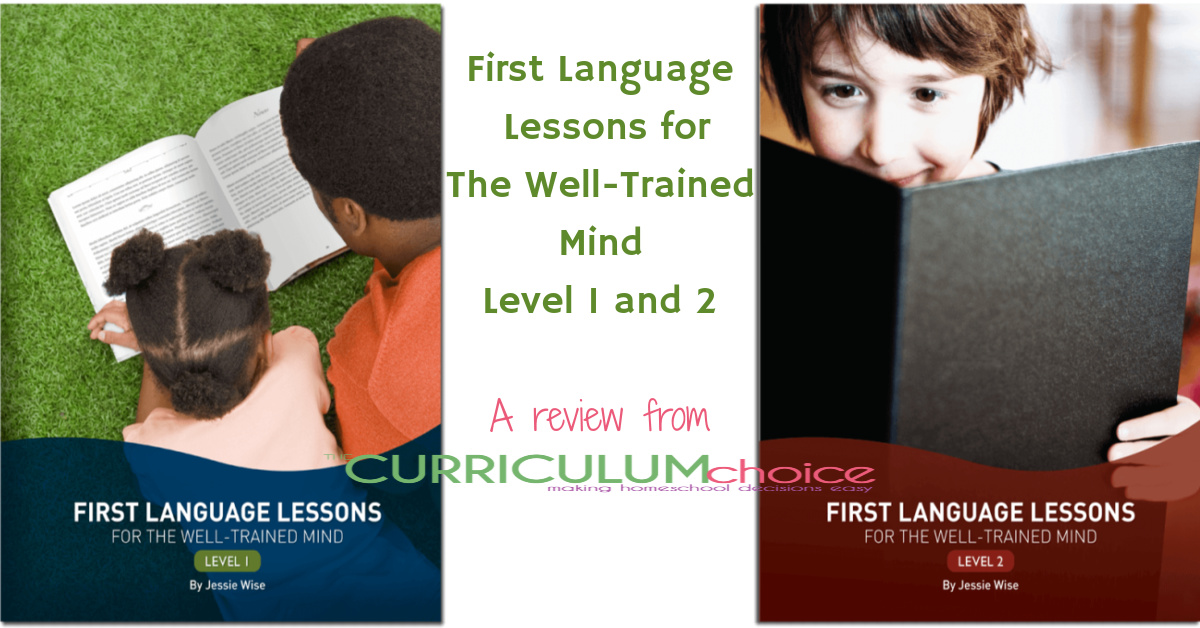 MORE CLASSICAL EDUCATION RESOURCES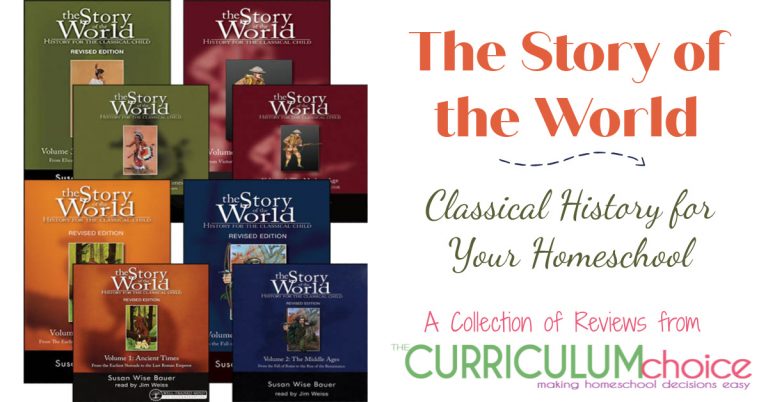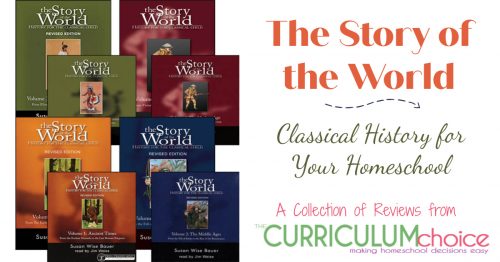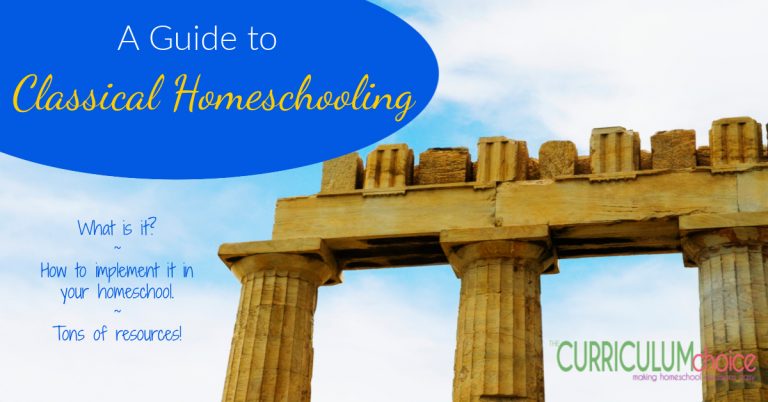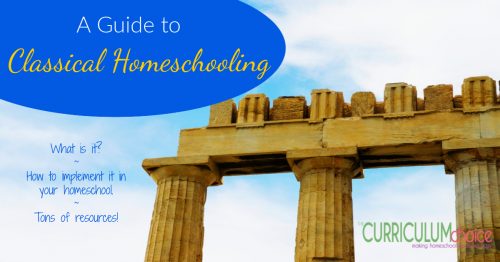 ~ Originally posted May 2009, written by Korey