This is the umpteenth time I'm reading a Top Picks for Homeschool Curriculum book from Cathy Duffy, and each time the very first paragraphs bring tears to my eyes.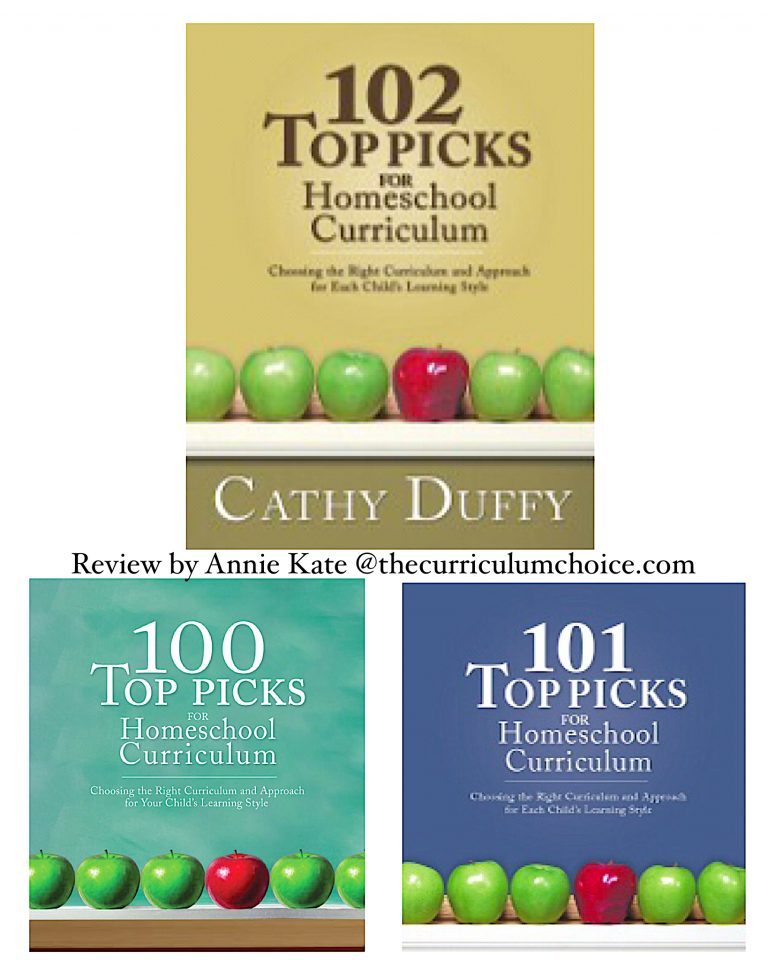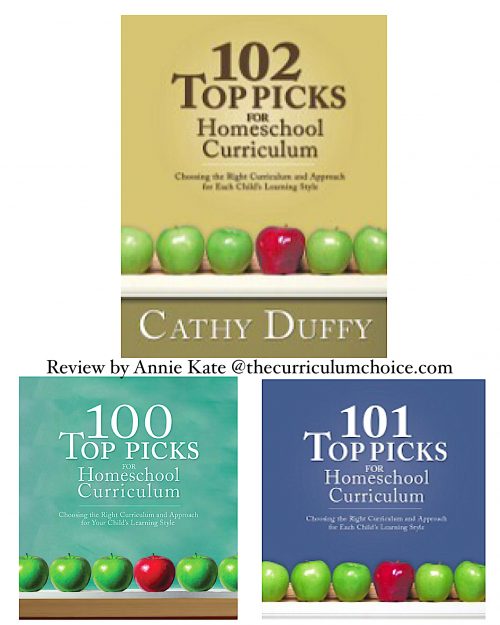 One of the saddest sights I've ever seen was opening day of a three-day homeschool convention. Day one had been designated for only new homeschoolers. Five hundred or more raw homeschooling recruits streamed into an exhibit hall featuring well over one hundred different vendors. Where to even start? Each vendor, naturally, claimed that his or her products were absolutely essential and the best thing on the market. If they had come with unlimited resources, newcomers could easily have dropped a few thousand dollars at the first few displays they visited. I'm certain many felt overwhelming guilt when they did not buy what they were told they needed. That's probably why so many were in tears after the first few hours of the convention.
They knew they needed to buy curriculum, but how on earth could they figure out which one to buy when they didn't even know what they needed to teach?
A similar helplessness often fills the hearts of homeschooling parents who see high school looming in the distance or who face major changes in their homeschooling situation.
In the face of such overwhelming decisions, what should one do?  Simply begin at the beginning, by looking at
why you are homeschooling,
what you want your children to learn,
how you want learning to happen, and
how you want to operate your homeschool.
Top Picks for Homeschool Curriculum
I find those questions hard to think about even though I've been homeschooling for two decades, but in 102 Top Picks Cathy Duffy helps me address them effectively. The first few chapters of this book are full of questions and tables that guide a homeschooler through the questions.  Right now I'm going through them for my two youngest (17 and 14).  These forms help me see how to make high school work in for these teens, at this time, with my current abilities, energy, and money.
By the time you've finished all of Cathy's forms and fill-in-the-blanks in the first few chapters, you know what general homeschooling approaches are a good fit for your family.  Then she discusses the different approaches and points you to resources that will give you more information about each one.  This is where I tend to dream of impossibilities, but the next questions quickly pull me back into the real world by asking me to consider my confidence, experience, available time, finances, and religious beliefs and decide how they affect how our homeschool should function.  (Note:  Some people think that homeschooling can be religiously neutral; that myth is effectively addressed by Cathy in my article "Quotations from 102 Top Picks".  The same idea is elaborated on in Nancy Pearcey's Total Truth.)
Cathy next deals with learning styles and learning modalities, helping us understand how our children learn best.  On the one hand, these things are important to know and apply, but on the other hand, children can be stretched to experiment with all learning styles and modalities.  As Make it Stick, a practical guide to learning theory, points out, this is especially important as they get older, although at certain times (e.g. during illness) we need to make learning as easy as possible.  We moms often have teaching preferences based on our own personalities and these must also be taken into account to prevent frustration and burn out, although not at the expense of the children.
To make this all practical, we need to determine what each of our children needs to learn this year.  Cathy discusses the practical and philosophical implications of a uniform curriculum like the US Common Core and she also helps parents determine what their own goals are for each child for the year.  I do not set very detailed learning goals, having learned that life never goes as I expect it to, but I do keep my general goals in mind.  As Cathy points out, "As you gain experience, generally you will feel freer to create your own goals and worry less about what everyone else is doing." P 56
After this thorough introduction in the first part of the book, Cathy discusses homeschooling resources.  The heart of 102 Top Picks is a table that goes through 102 of the top homeschooling resources, comparing them based on learning styles, amount of parent involvement, amount of writing, prep time, ease of use for the teacher, importance of teacher's manual, religious content, whether or not it is for multiple grades, and whether or not it supports Charlotte Mason or classical education.  Each of the resources evaluated in the table is given its own thorough and detailed review.  Cathy Duffy was already a top homeschool reviewer when I began homeschooling two decades ago, and when she writes about a product it's worth paying attention.
Homeschooling parents inevitably waste money—and often their children's time and patience—on curriculum mistakes.  Investing in 102 Top Picks will reduce that problem.  Not only that, but 102 Top Picks is full of helpful homeschooling ideas that become more profound the more you think about them, as I have discussed in "Quotations from 102 Top Picks".  It is truly one of the most helpful homeschooling books available.
In fact, whenever people ask me for homeschooling advice, I refer them to the current Top Picks book.  What is more, even though I have two decades of homeschooling experience, whenever I need a fresh perspective on our current homeschooling situation, I go through the first chapters of the latest Top Picks book.  Cathy's wisdom always helps and occasionally leads to new curriculum directions even for our family after all these years.
102 Top Picks is available as a large soft cover book as well as in several ebook formats.  I love the PDF version that allows me to print out multiple copies of the pages I need to write on;  since reading the curriculum charts in the PDF version is awkward, I print them out too.  To see what format would work best for you, read the detailed information here.
If you have 100 Top Picks or 101 Top Picks, the older versions, you do not really need to buy 102 Top Picks, because the three books are so similar.  (In fact, you may wish to check out my reviews, linked above, of the earlier books to find out more about 102 Top Picks.)  However, in that case you will want to ask your public, church, or homeschool library to buy it so you can look at the few new curriculum reviews.
Disclosure:  I received a PDF version of 102 Top Picks from Cathy Duffy for the purpose of this review.  I receive no compensation for giving my honest opinions.
You might also like:
Save
Save
Save