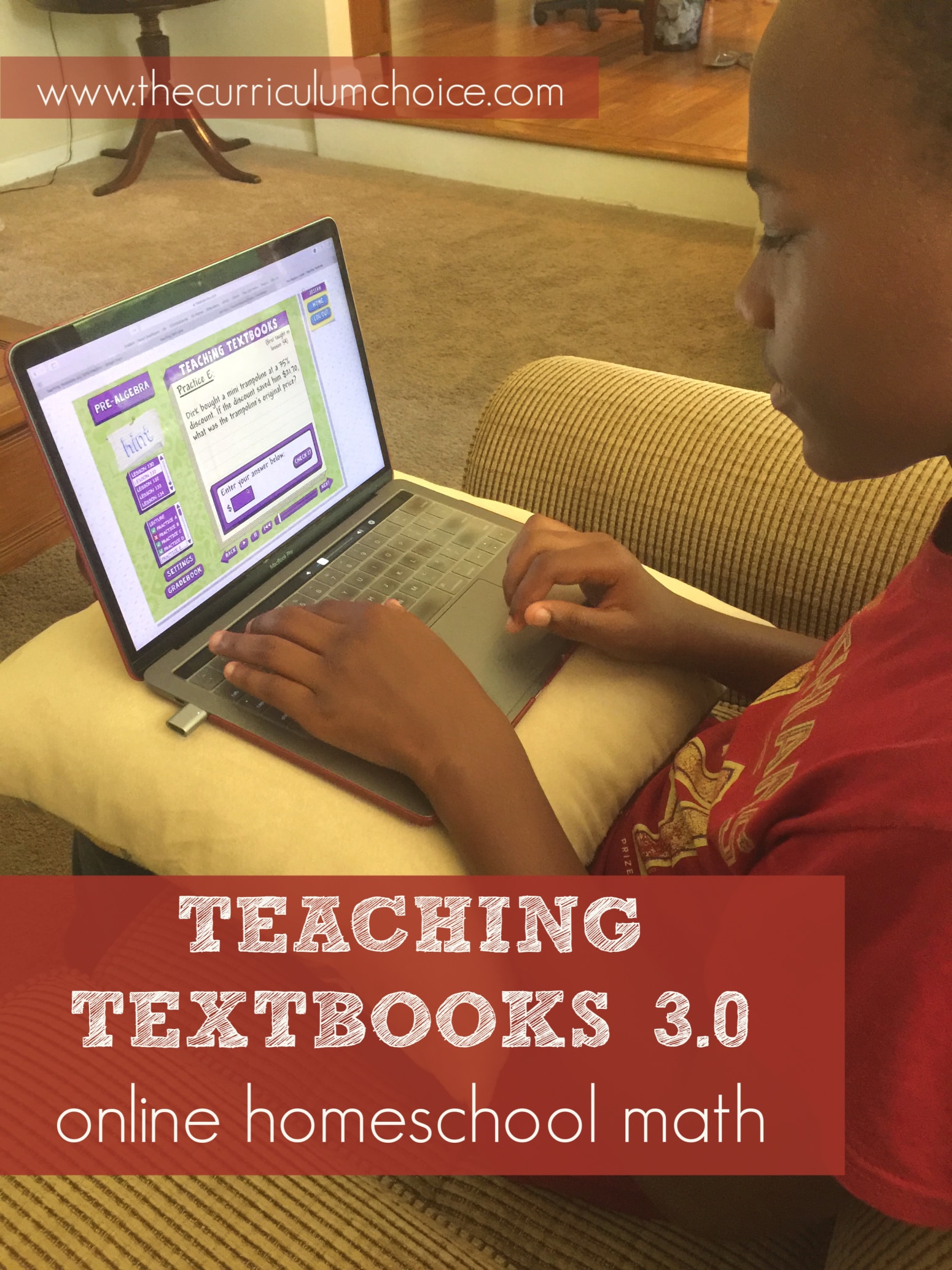 Throughout our 16 years of homeschooling, I've run into all kinds of curriculum decisions. 
There are many, many options!
I could usually identify which style or approach might work for our family. Many curriculum choices proved ones we loved and have used over and over again.
And then there is MATH.
Some homeschool Moms find it simple to choose and implement math options for their kiddos, which is fantastic!
I am not one of those homeschool Moms. 
So when Teaching Textbooks offered opportunity to explore their new online math curriculum at no cost to us, I decided to move forward. This post's opinions are my own and I was compensated for my time to review.
I honestly felt a bit skeptical about an online option for math. 
But as you'll see…the choice was a good fit!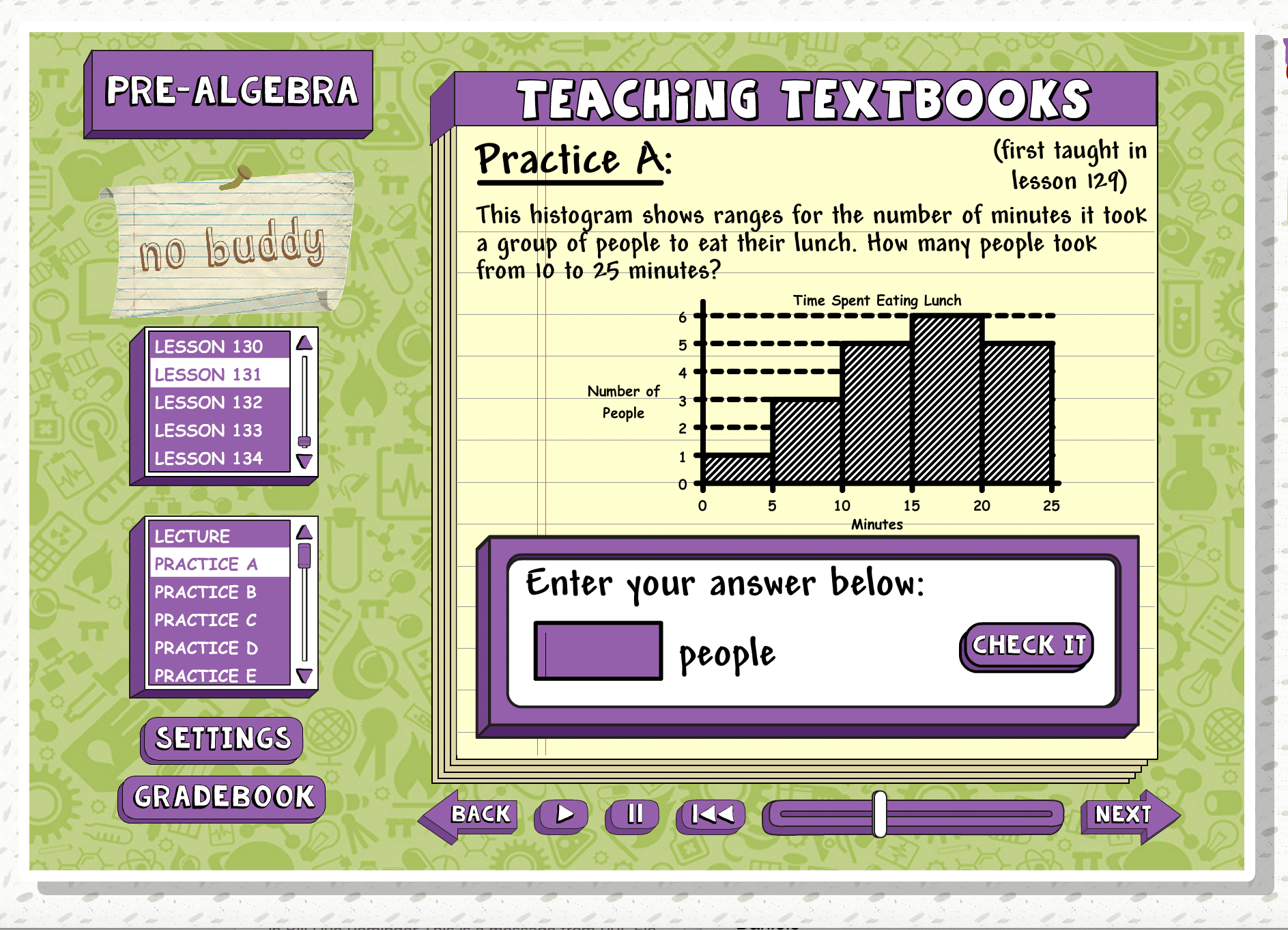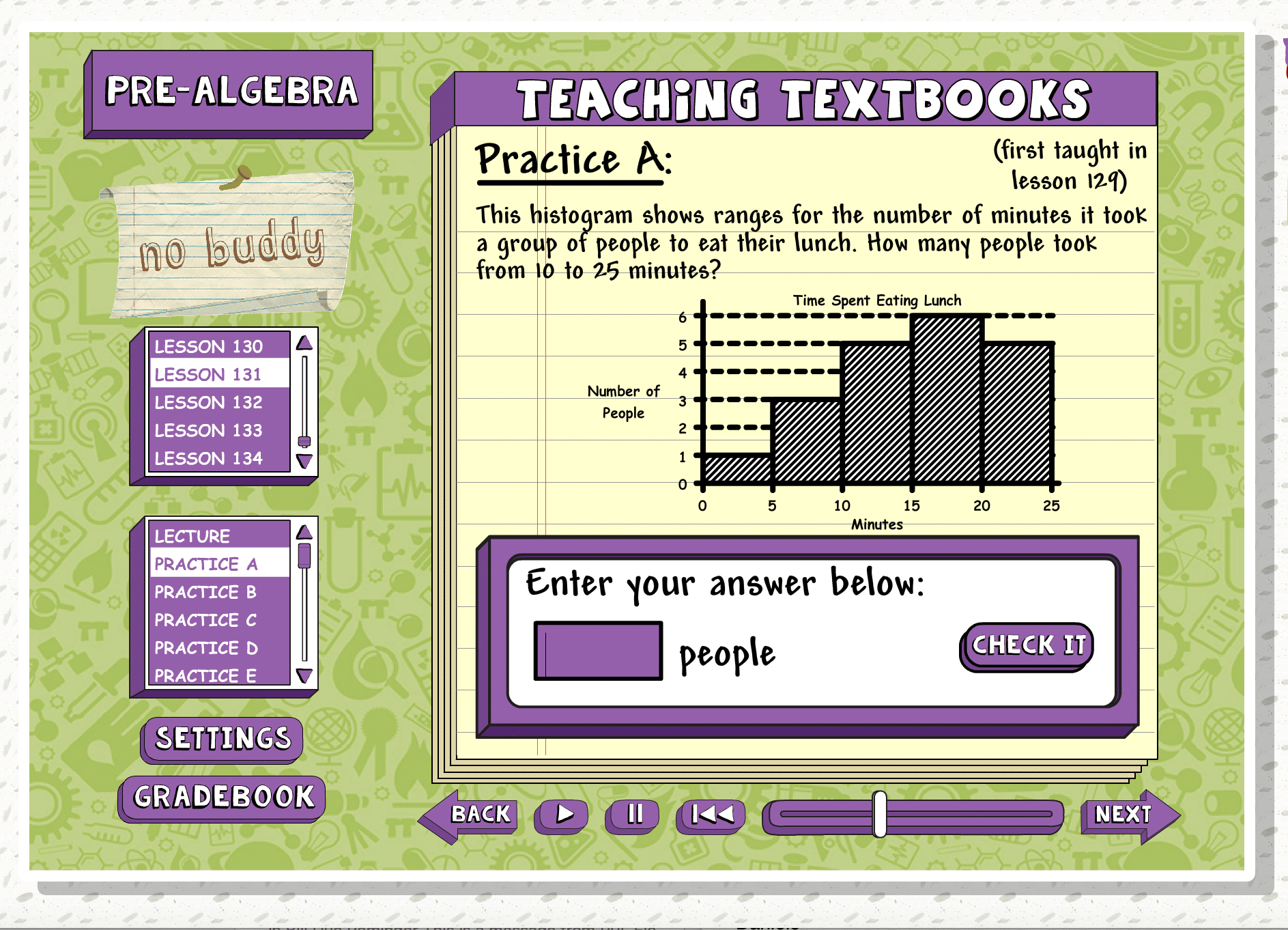 Online Homeschool Math Curriculum
Teaching Textbooks's solid reputation among homeschool families has a long history.
What is NEW to their math approach is Teaching Textbooks 3.0 — a fully online curriculum with option to print lessons.
Teaching Textbooks 3.0 offers:
video-based teaching with a human voice
traditional approach to math concepts
repetition of concepts from lesson to lesson
placement tests to identify where your student begins
a simplified approach to homeschool math!
This online curriculum requires an internet connection and is compatible with multiple devices working on Mac, Windows, Chromebook and tablets with Adobe Flash enabled. 
My son worked through Pre-Algebra concepts mostly using our iPad. Sometimes we switched to a desktop or laptop — all with incredible ease! 
Find tips on using a mobile device or phone on this page.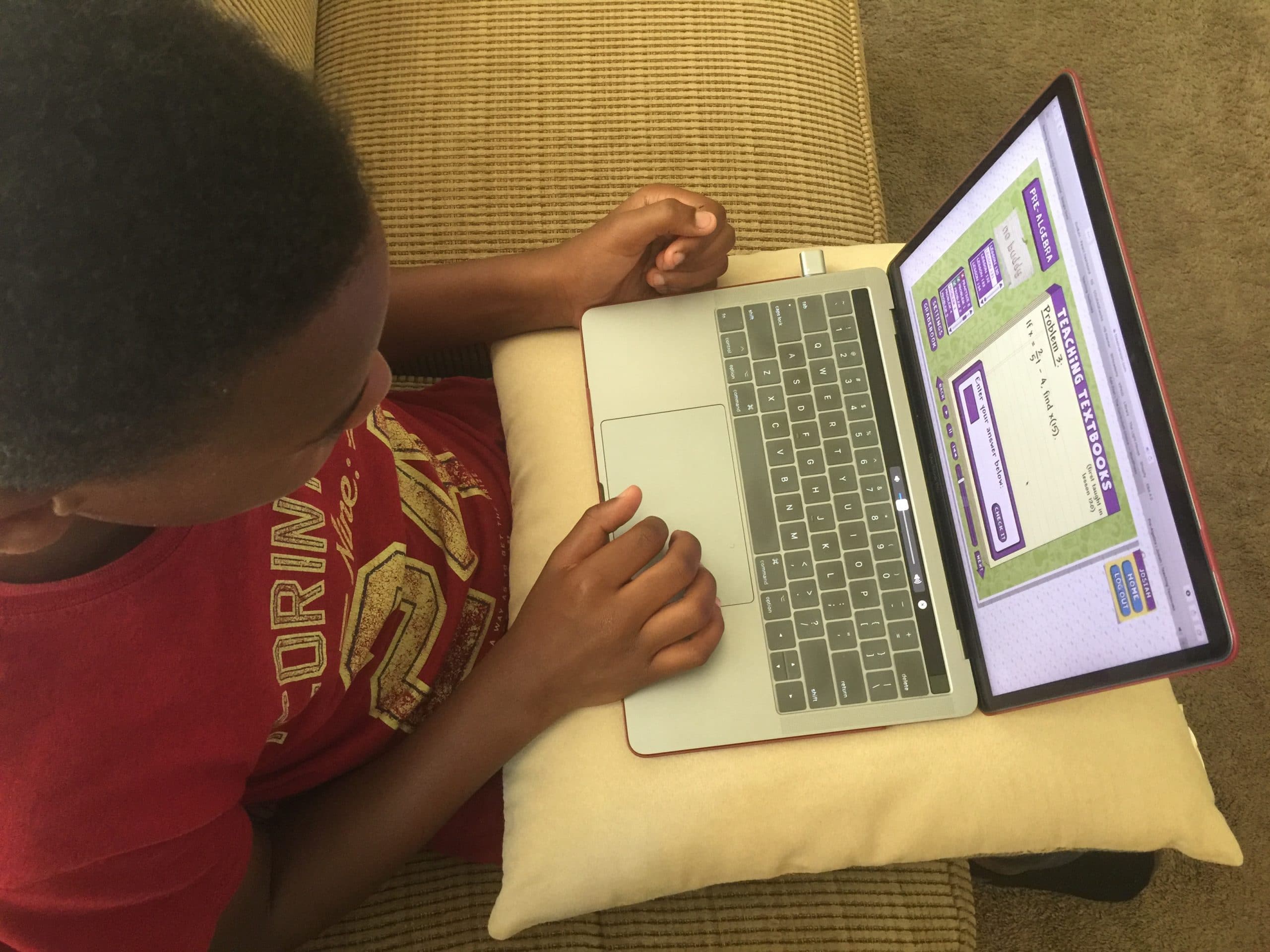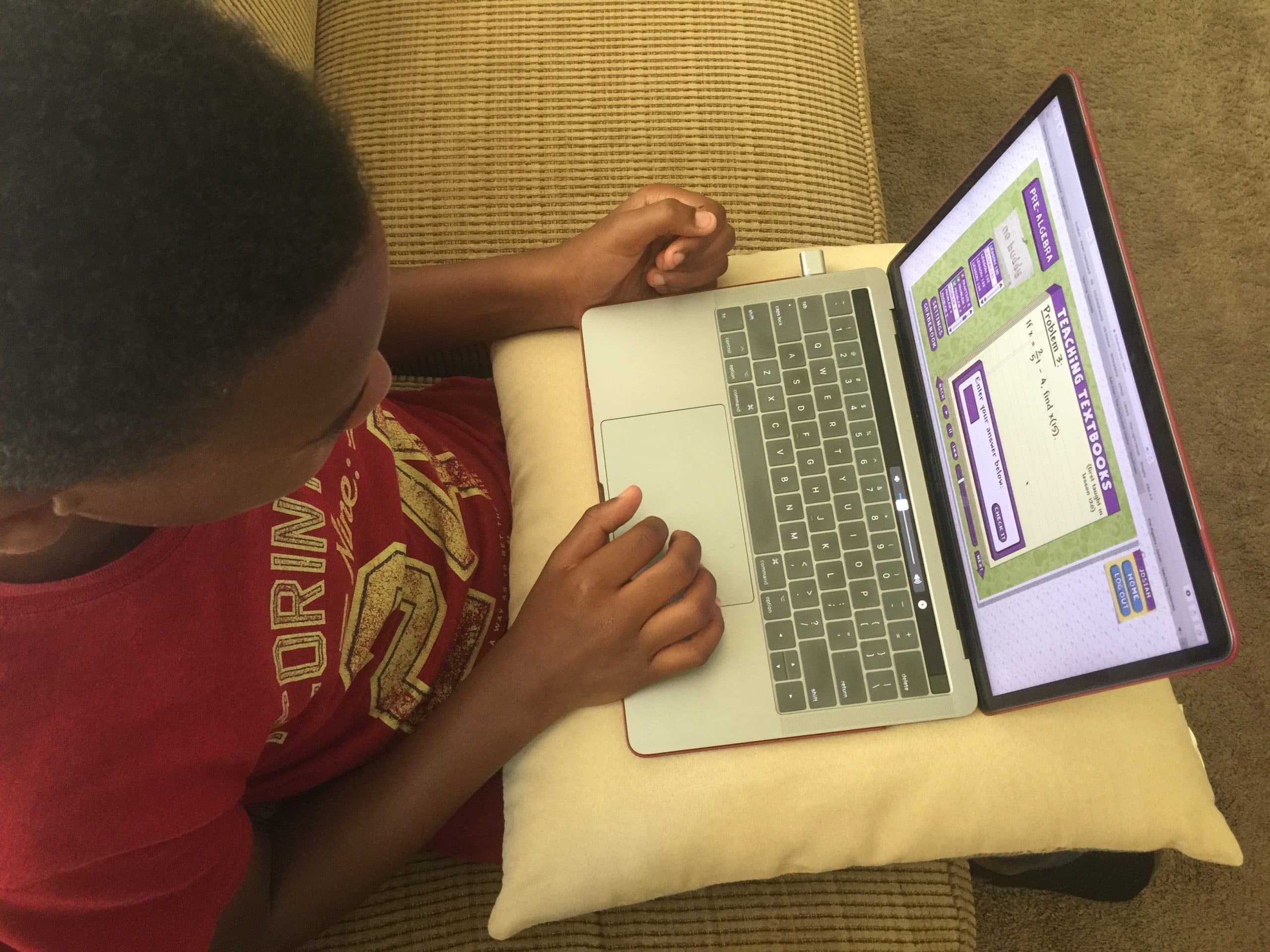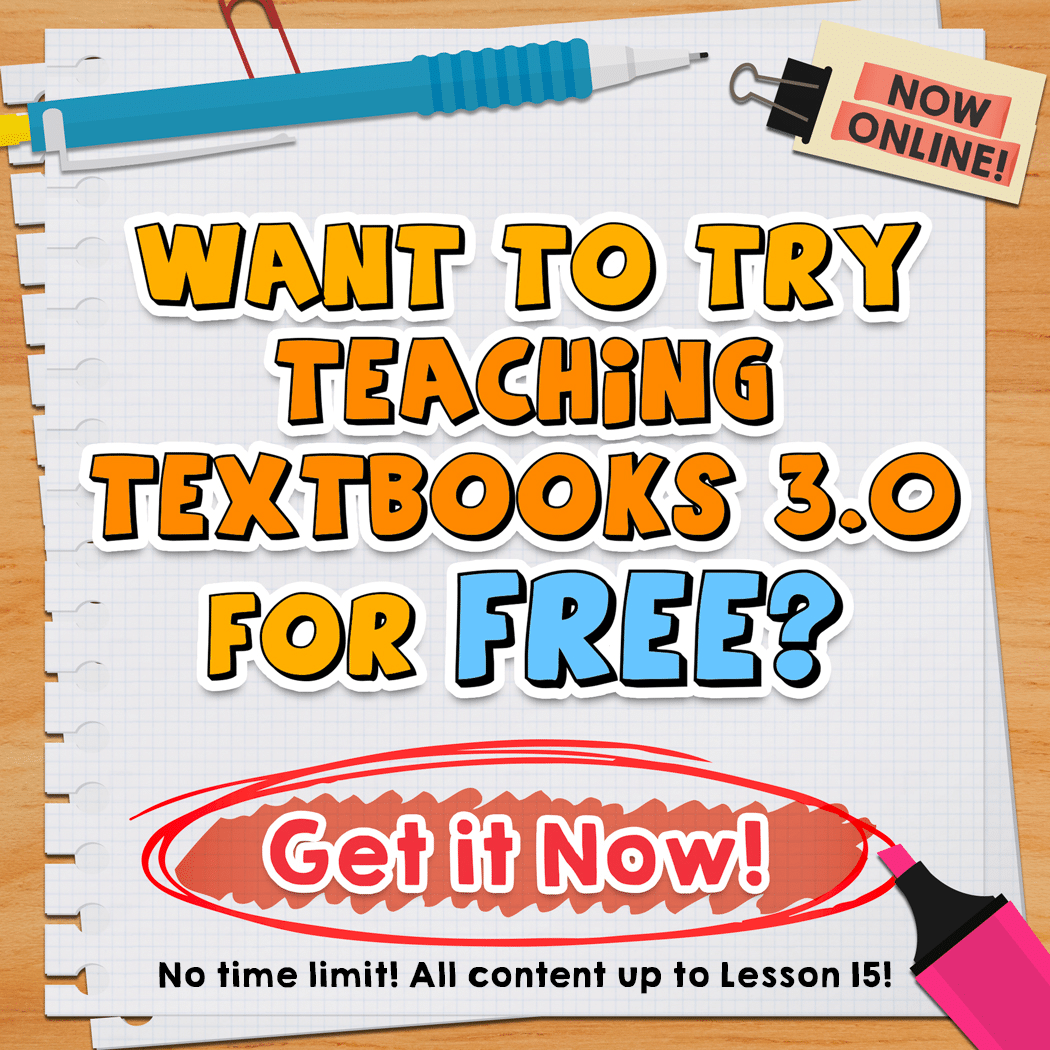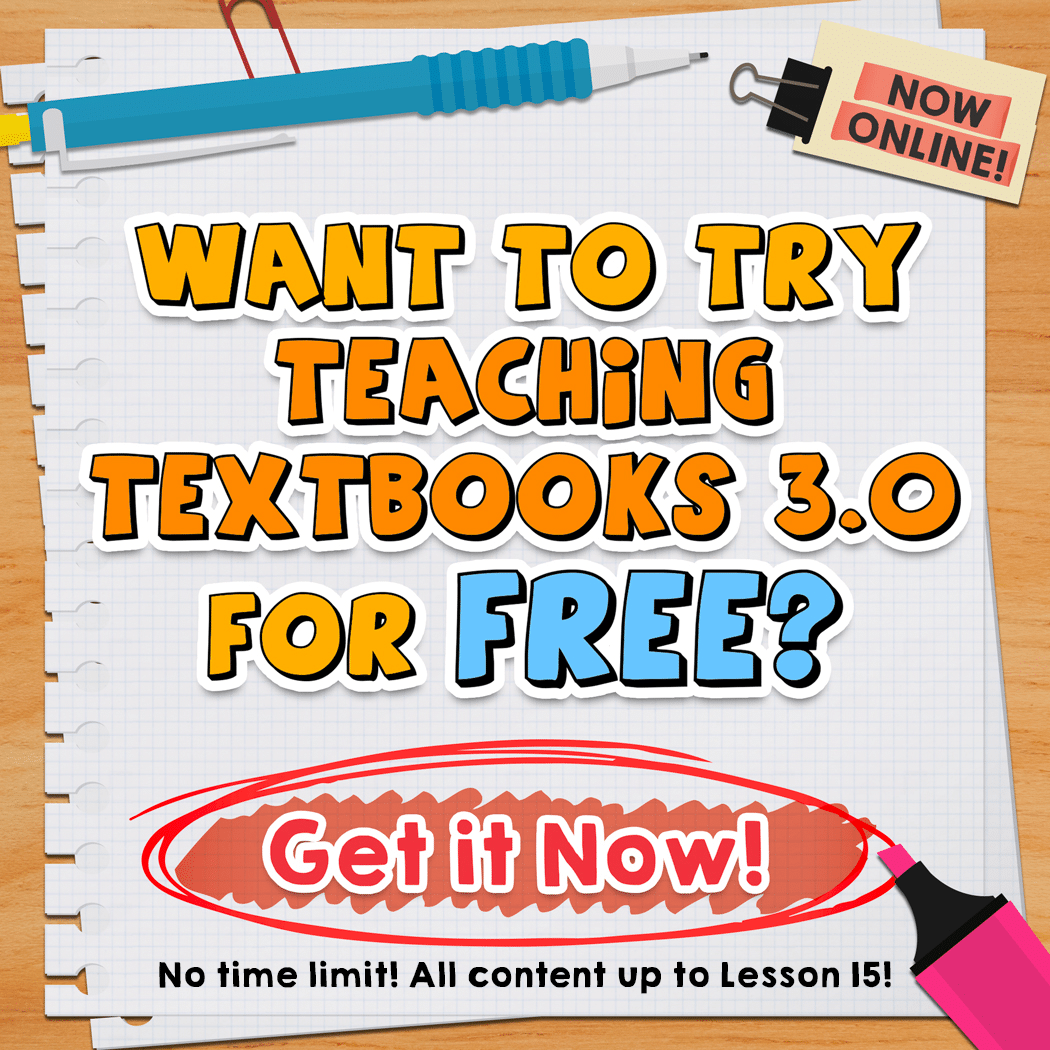 If you're already convinced Teaching Textbooks 3.0 might work for your family, I encourage you sign up for their FREE TRIAL or begin moving forward with a placement test. 
The trial includes the first 15 lessons of any level (try more than one) with no need to provide credit card information — and the bonus? The trial never expires. 
Simplify Online Homeschool Math
Still wondering if Teaching Textbooks 3.0 is a worthwhile investment?
I'll share the #1 benefit I experienced with this online math curriculum: convenience.
Not only does the curriculum offer teaching but also grading of all lesson work and tests. 
Grading happens as students enter their answers; parents can offer 'second-chances' within the control panel so your kiddo can (or cannot) try more than once to get the problem correct. 
Imagine independent math learning for your homeschool:
students sign on with their own password and choose a 'buddy' icon to cheer their progress (if wanted)
video lecture presented with option to pause or repeat
did I mention all grading done for you!?
access to each child's progress reports in ONE location!
I could easily print lessons and grading reports, either for our homeschool portfolio or my own reference.
Simple and convenient!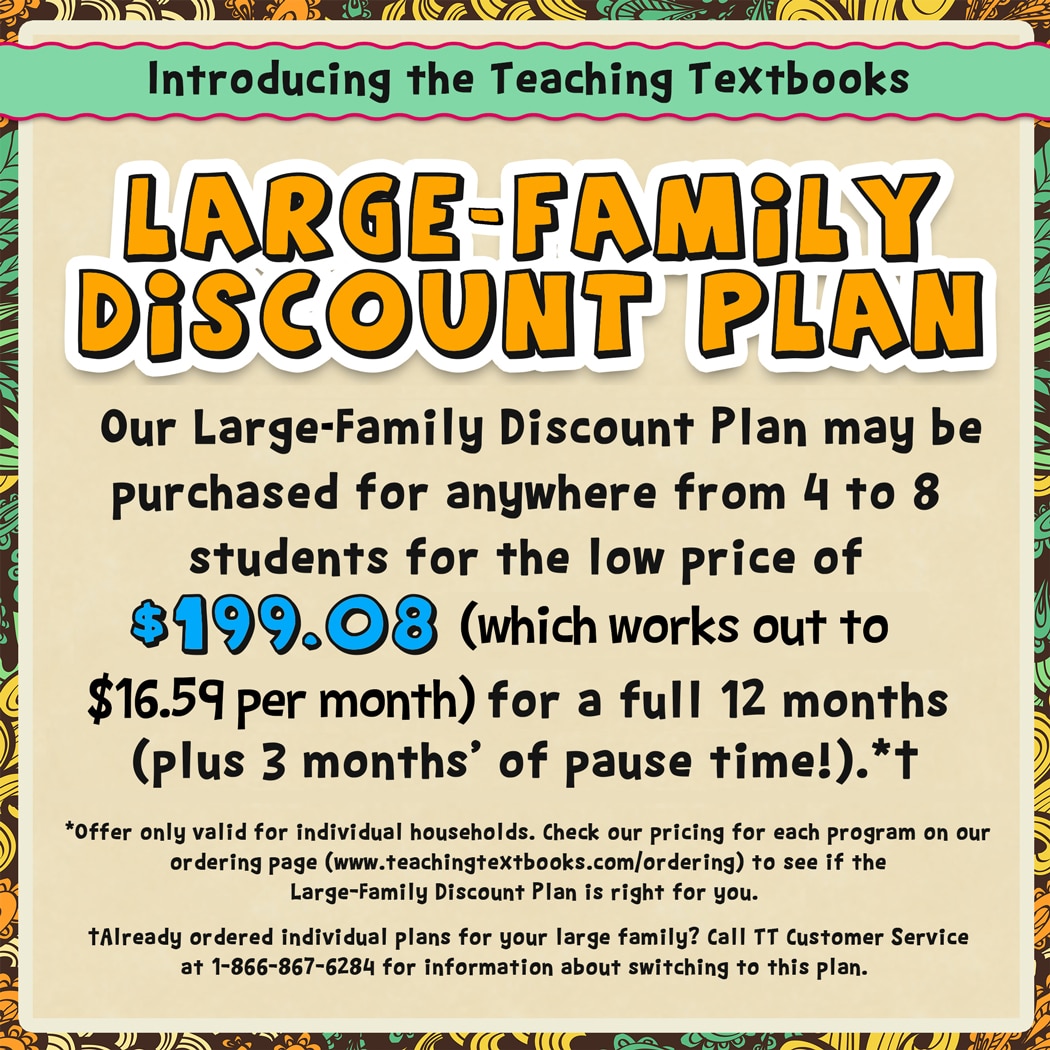 A Frugal Online Homeschool Math Option
Important to me in choosing curriculum is the financial investment.
I find Teaching Textbooks 3.0 incredibly affordable and appreciate the company's effort to benefit larger families of four to eight children (see details on graphic above).
And remember — the parent portal contains progress information for all your children in one location!
Teaching Textbooks 3.0 supported my son's Pre-Algebra journey so thoroughly. I chose to move everyone's homeschool math choice. This year we'll be using Algebra 1, Math 4 and Pre-Calculus.
Consider exploring the free trial for your homeschool!
You might also like: