As homeschoolers it can be tough to find books about "school" that our children can relate to. Typically "school" involves hopping on that big yellow bus and heading off to the local public school building. But what about those of us that homeschool? Are there books out there for our children to relate to? My resounding answer is YES! I would like to introduce you to the Write On Time Series. It is just one of many books with homeschool characters for you and your children to enjoy.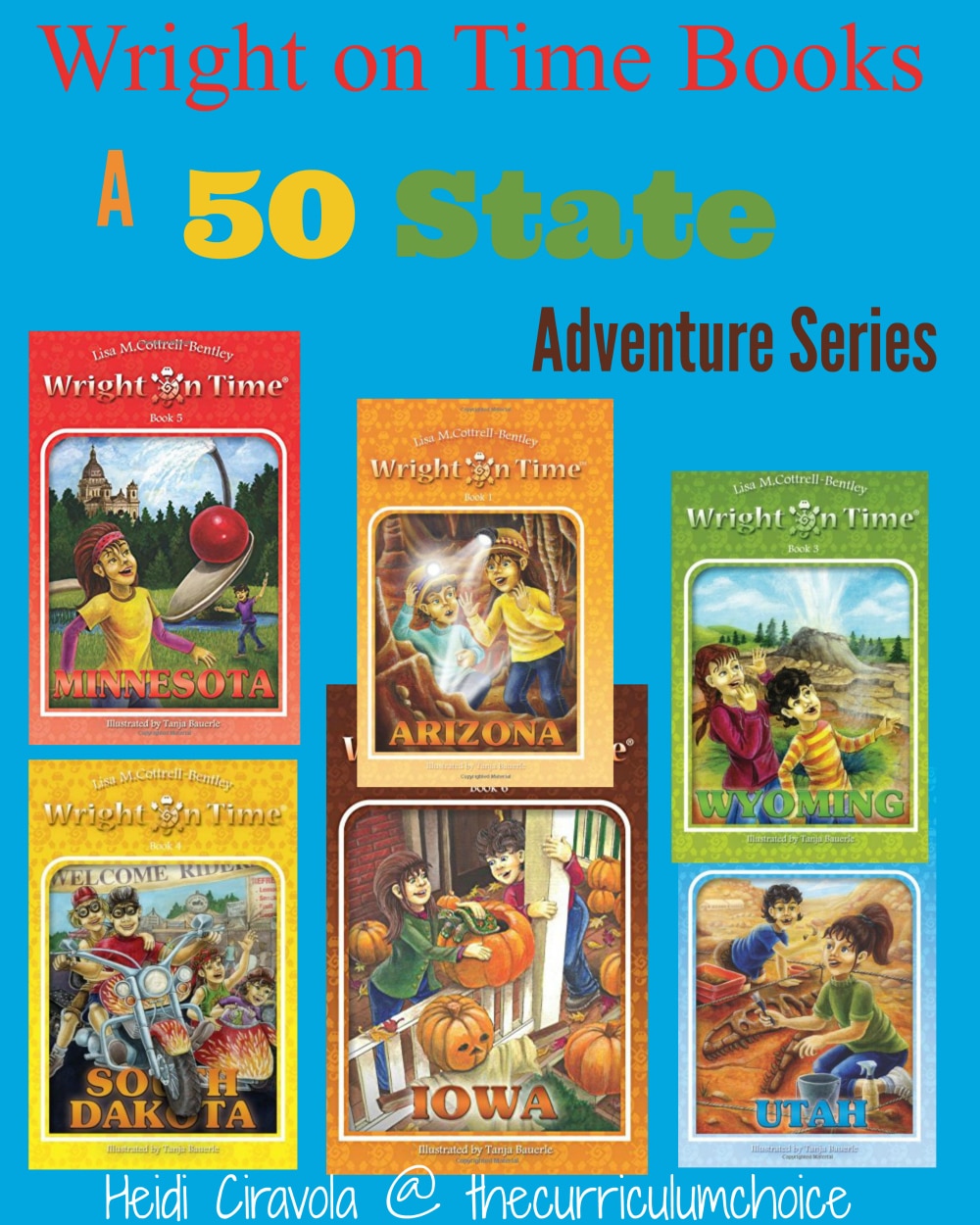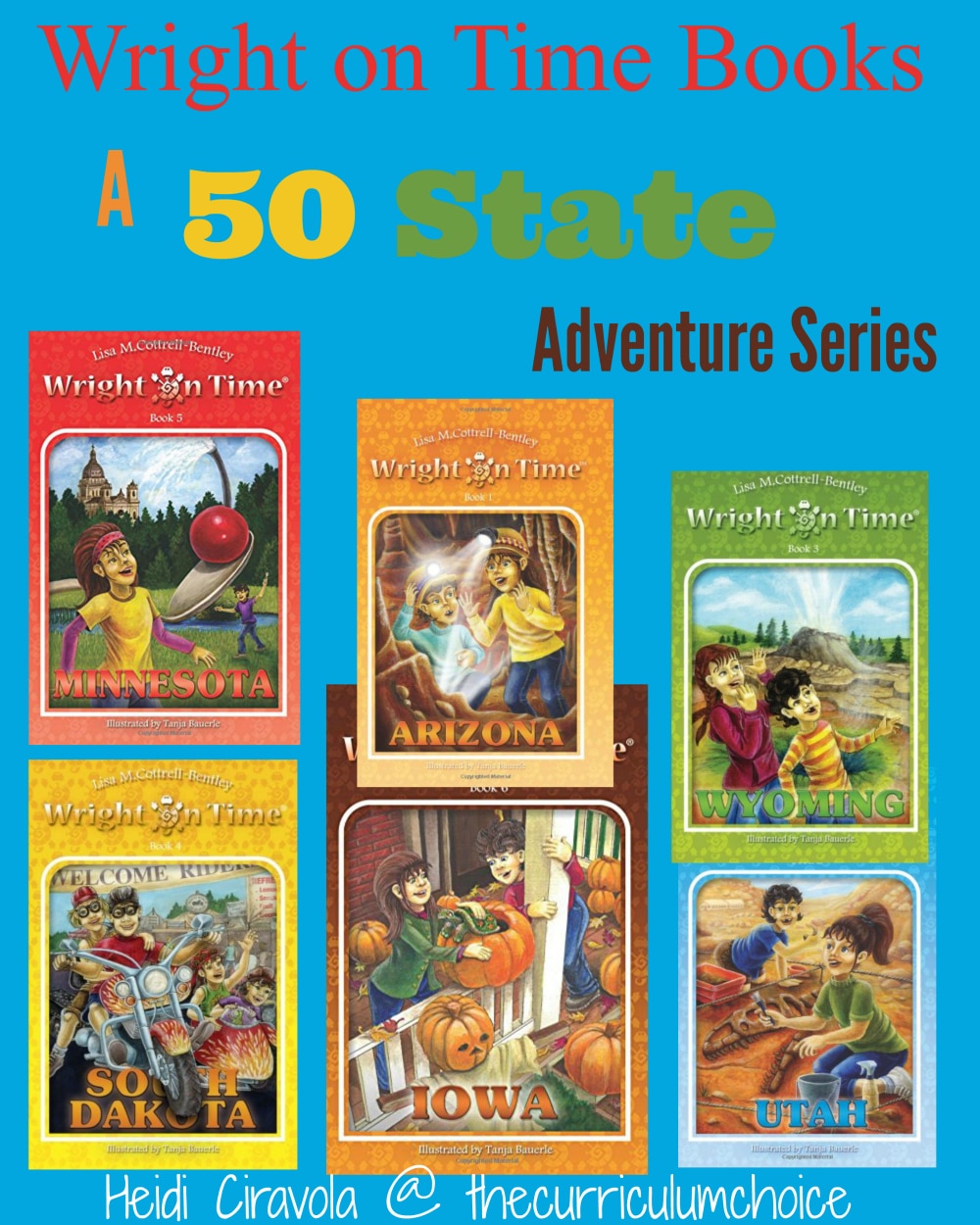 "The Wright on Time series of children's chapter books are about an RV-living family who travels the USA. Each book is set in a different state with a different fun and educational theme. It's like taking your child on a wondrous road trip across the USA powered by the imagination! You can pick up any book in the series and enjoy it fully without having read others in the series. Of course, if you want to know the complete story of the Wright family's adventures, you are going to want to read the other books!"
About the Write on Time Series
The Wright family consists of dad, mom, daughter Nadia – age 11 (curious and fiery), son Aidan – age 7 (boisterous and joking all the time), and we can't forget Prince Pumpkin III, their 50 year old turtle. The family is doing exactly what many homeschooling families dream of – traveling around the country, state-by-state, in an RV.
In the process of exploring they discover a mysterious "device" that none of the family members can identify. I wonder what it might be, and how they will discover it's purpose? You (and I) will have to continue to read the series as this mystery unfolds!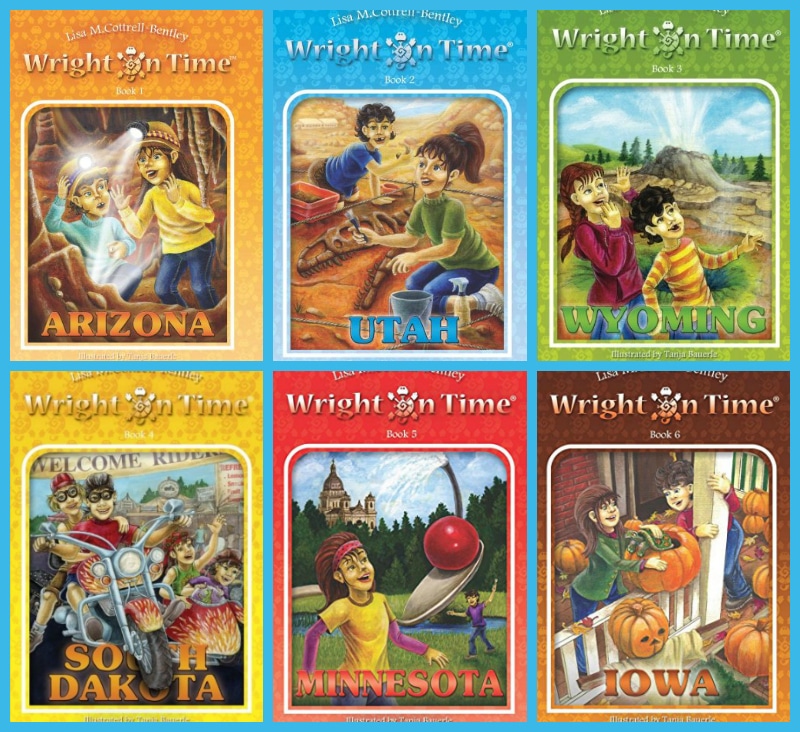 There are currently 6 books out in the Wright On Time series.
Arizona
Utah
Wyoming
South Dakota
Minnesota
Iowa
Things to Love About the Write on Time Series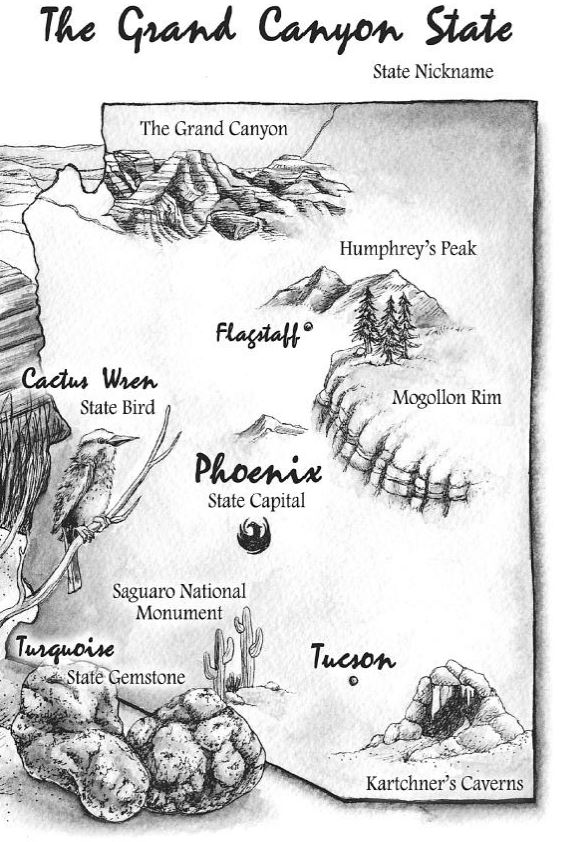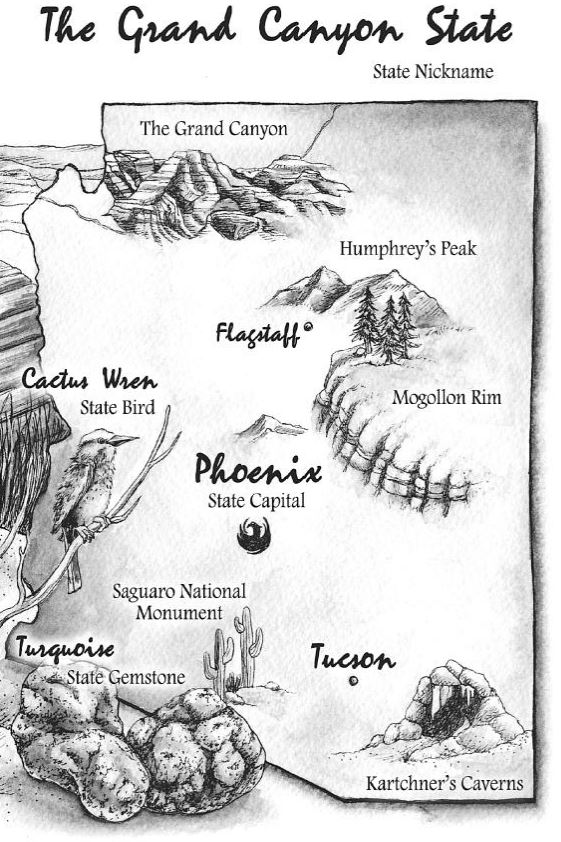 The kids are homeschooled (and get to do their work on a laptop in their RV)
The books offer a fun mystery and adventure
At the beginning of each book there is a picture of the state for that book with facts about that state such as the state insect, points of interest, state tree, and nickname
At the end there is a dictionary containing definitions of words in the book
A Journey Through Learning carries lapbooks for the first 3 books.
The Wright on Time website has corresponding coloring pages, games, and even Flat Nadia and Flat Aidan!
These make great unit studies about each of the 50 states, as well as learning more about the specific topic of each book. For instance, Arizona would be great to study rocks & minerals, and Utah lends itself to dinosaurs. In Book 3 – Wyoming the family explores the earth, water, and air energies.
You can also find the [amazon_link id="1937848000″ target="_blank" ]Wright on Time series at Amazon[/amazon_link].
Save