Over the last few years we have explored elementary science with Apologia studies. This year my elementary-aged children are excited about Exploring Creation with Anatomy and Physiology.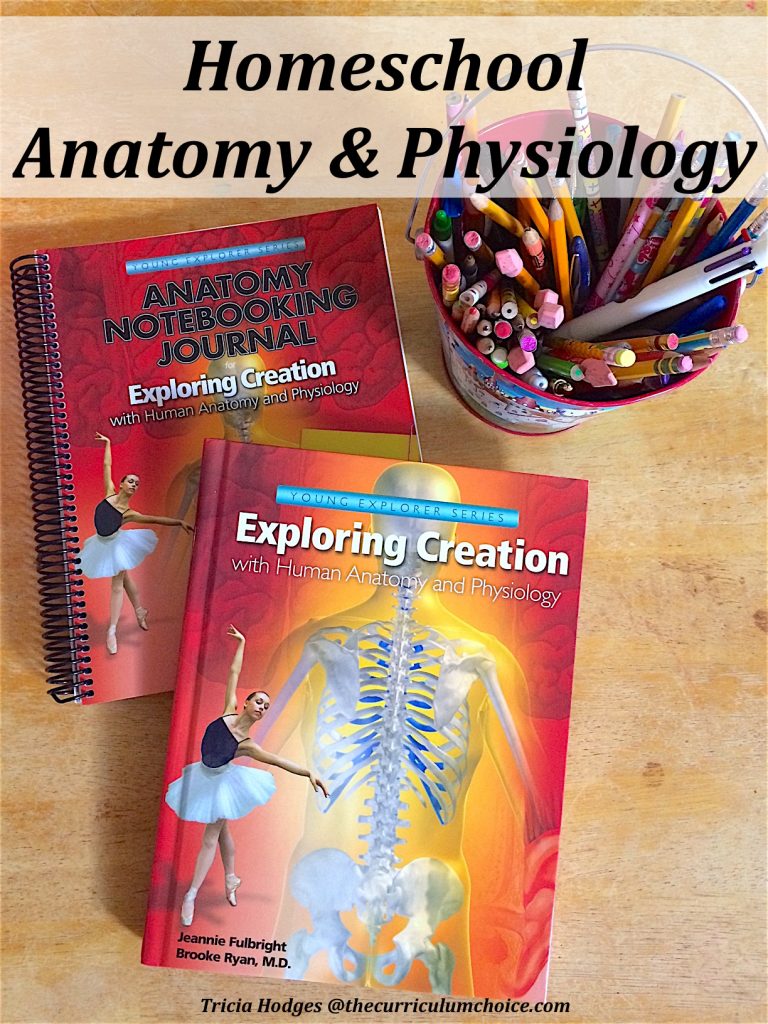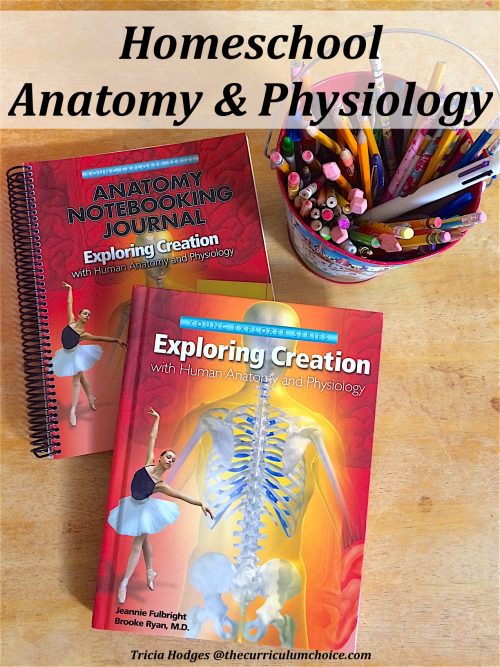 ~Don't miss the *giveaway AND the special discount code* at the end!! We received these Apologia homeschool anatomy and physiology resources in exchange for an honest review. Any affiliate links included are for resources we absolutely love. All opinions are our own and we love the benefits and blessings we are continuing to see from this homeschool anatomy and physiology study. Please see our disclosure policy.
Exploring Creation with Human Anatomy and Physiology
The Young Explorers series offers a Charlotte Mason approach. The textbooks in the Young Explorer series, like this Anatomy and Physiology, have these components:
Lessons
Narration
Notebooks
Projects
Experiments
Which also includes:
Instructions for the teacher and a suggested schedule (e.g., a two week schedule for each lesson: reading and notebook assignments during the first week and the experiments and data recording during the second week).
Gorgeous photographs of human anatomy plus diagrams and more – with interesting facts in the captions
Prompts for the student to complete the accompanying notebook pages
What do you remember? discussion questions
Suggested project or experiment
This text uses an immersion approach. "A child that has focuses on one subject throughout an entire year is being challenged mentally in ways that will develop his ability to think critically and retain complex information."
Anatomy and Physiology Notebooking Journal
Oh this makes it so nice for the teacher! All the pages are in one spot. This is a spiral bound notebooking journal.
The contents follow along the studies of the textbook.
Take it with you in the car, pull it out at the kitchen table.
My 3rd grade son appreciates the Jr. Notebooking Journal – just enough writing for him. Not too much!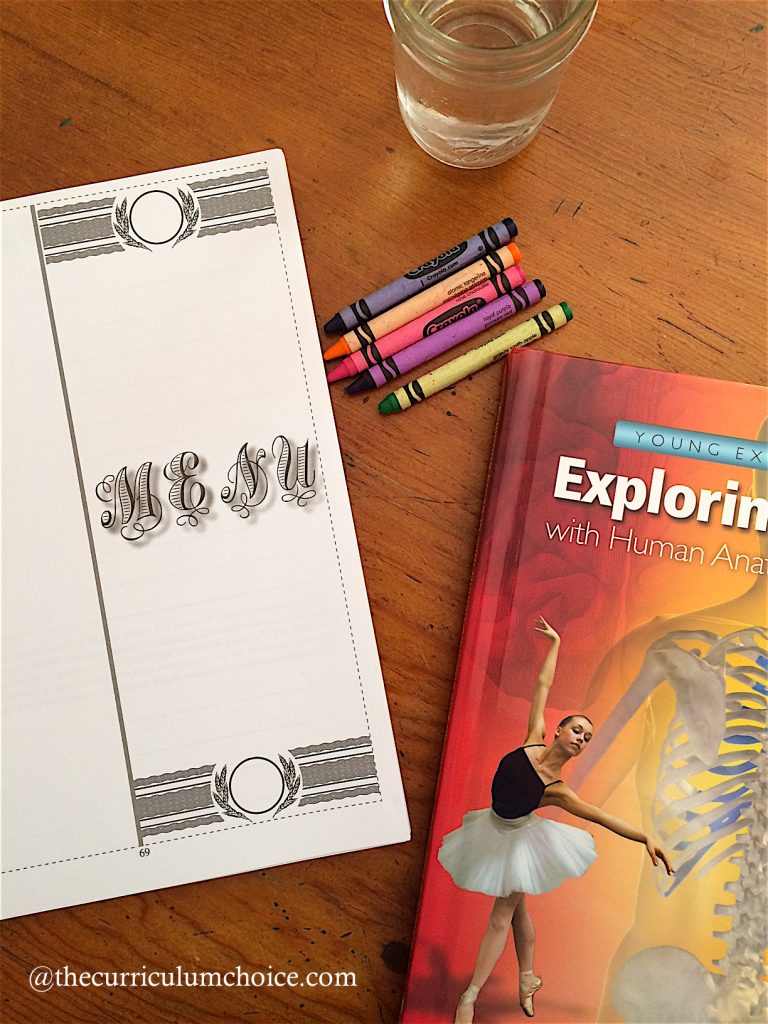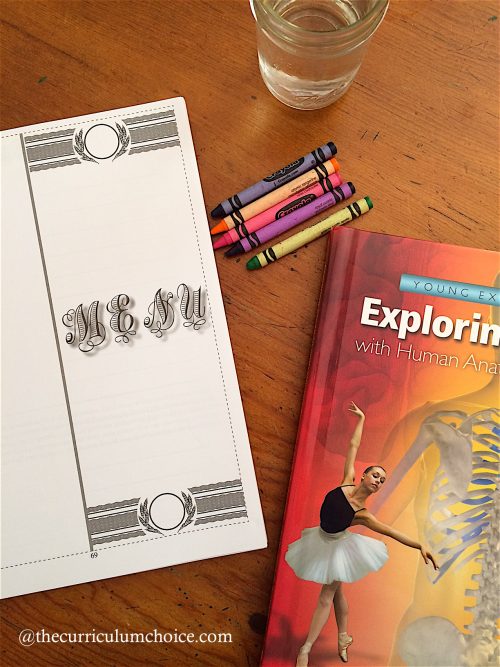 Make a pocket for your menus with the notebooking journal section on nutrition.
Bible verses on all coloring pages.
Pre-lined notebooking pages.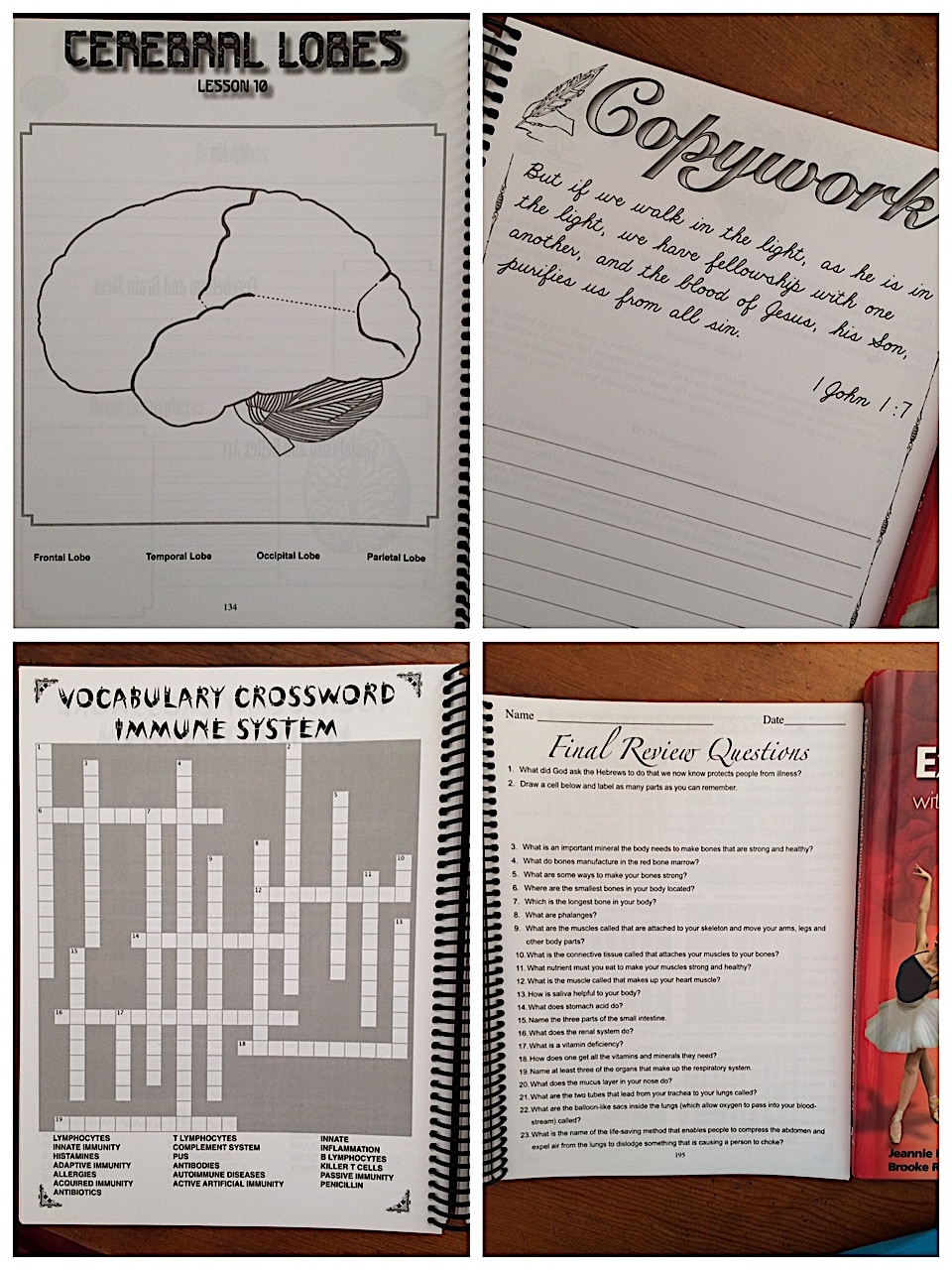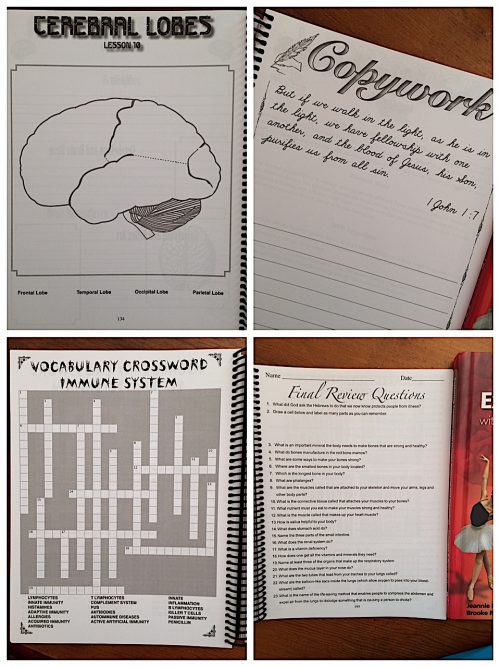 Vocabulary crossword puzzles.
Directions for anatomy and physiology projects including lapbooks, mini books.
Scientific speculation sheets, final review questions and more!
Anatomy MP3 Audio Book
Do you have auditory learners? We do! This is THE complete audio recording of the course as read by author Jeannie Fulbright. My techie husband put this on a memory stick for us so we can listen to it in the car. Anatomy and Physiology on the go. Road school! Find more in my Auditory Learning with Apologia post. This is a fantastic way to learn.
What Topics Does Anatomy and Physiology Include?
Introduction to Anatomy and Physiology
The Skeletal System
The Muscular System
The Digestive System and Renal Systems
Health and Nutrition
The Respiratory System
Life in the Blood
The Cardiovascular System
The Nervous and Endocrine Systems
The Nervous System Extended
Your Senses
The Integumentary System
The Lymphatic and Immune Systems
Growth and Development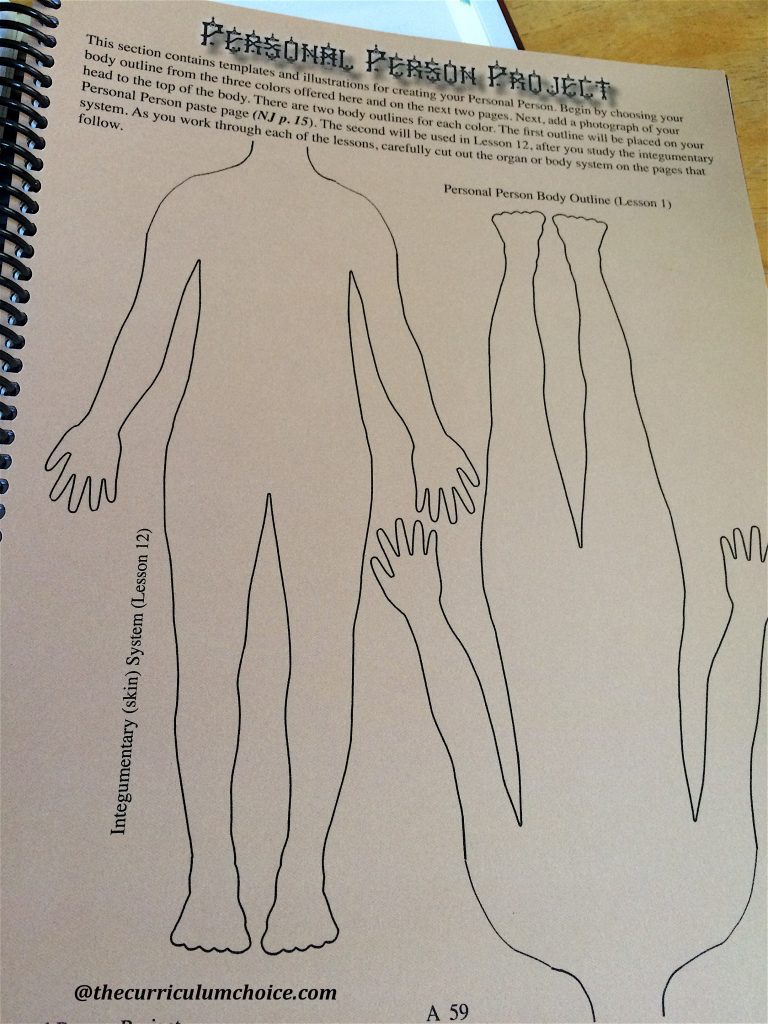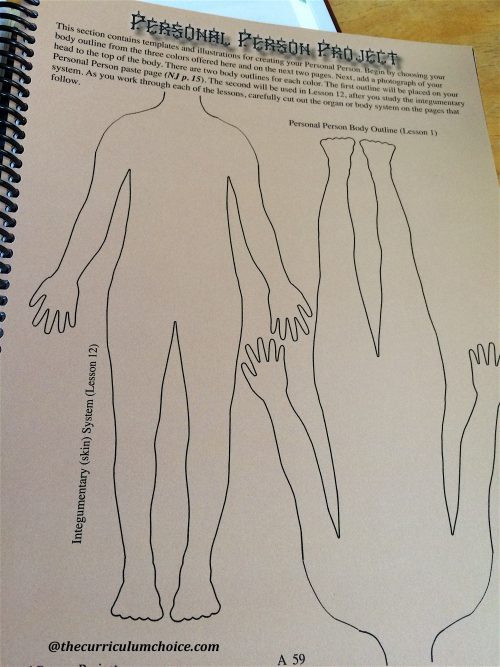 What Age is the Young Explorer Series For?
We are using Exploring Creation with Anatomy and Physiology with our 3rd and 5th graders. "The elementary series is designed for grades K-6."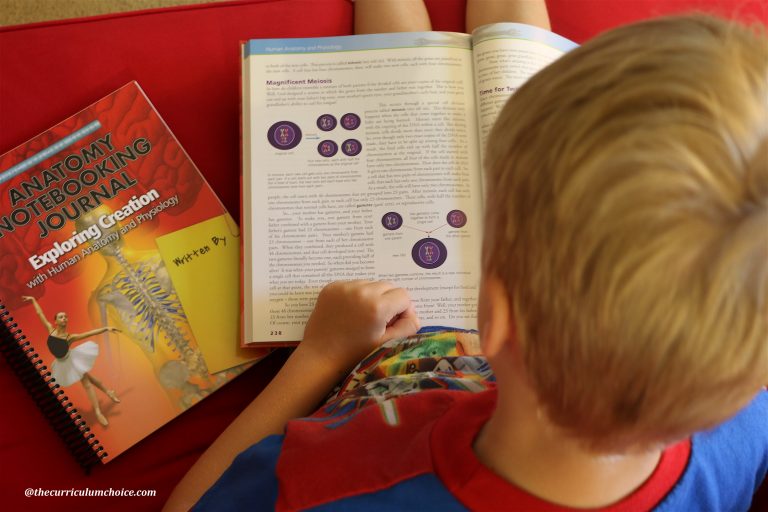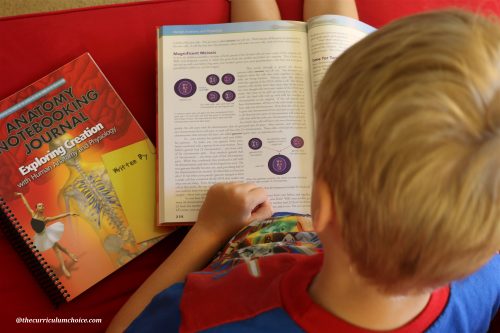 How We Use Apologia's Anatomy and Physiology in our Homeschool
With 14 lessons in Anatomy and Physiology, most can be divided into two week segments. I have found that I can be very flexible with these resources. We use them for: Read Aloud Time – we have a good habit going of spending some time just after lunch when I read aloud the text and the children work on their notebooking journals. Independent Reading – my fifth grader can pull the textbook off the shelf and read her lesson – and even sometimes read aloud to her brother while I clean up lunch dishes.
Apologia Resources We Love

Where can you find the Apologia Science Young Explorer series?
Find each of the titles at the Apologia website. There you can view experiment materials, lab list, FAQs, sample notebooking pages (click the downloads tab) and more.
— > 20% off Discount Code
Apologia has graciously offered a discount for The Curriculum Choice readers! Use code CURRCHOICE20 at checkout for 20% off Exploring Creation with Human Anatomy and Physiology. The discount code applies to:
Exploring Creation with Human Anatomy and Physiology textbook
Exploring Creation with Human Anatomy and Physiology Notebooking Journal
Exploring Creation with Human Anatomy and Physiology Junior Notebooking Journal
Exploring Creation with Human Anatomy and Physiology MP3 audio CD
Buy one or more of the products in the list above and save 20% (online orders only)
PLUS, through August 31, enjoy $5 Shipping!
Now for the giveaway!
Apologia is offering one
(1) Young Explorers title
of the winner's choice. In addition, the winner will receive either one (1) Notebooking OR one (1)  Jr. Notebooking Journal of choice and the MP-3 audio book (if available for the topic).
Now in her 16th year of homeschooling, Tricia faces a daily dose of chaos with five children. She shares a mixture of art lessons, recipes and helpful homeschool habits at Hodgepodge. She and her husband, Steve are owners of Curriculum Choice.
Save
Save
Save
Save
Save
Save
Save
Save
Save
Save
Save
Save
Save
Save
Save
Save