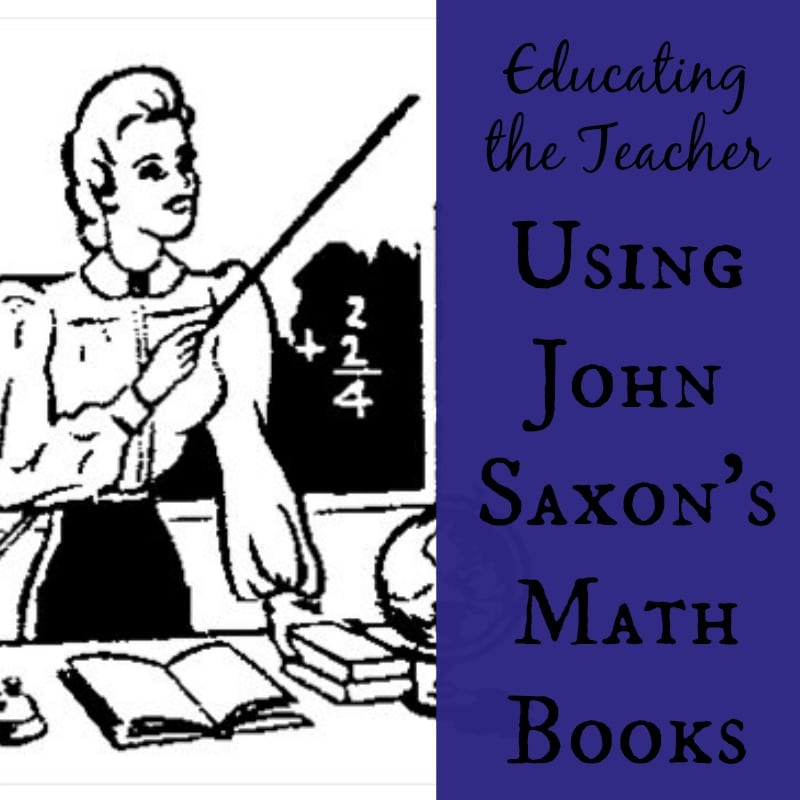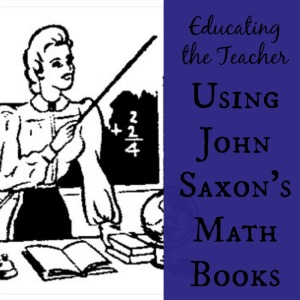 For our early years of math we love Christian Light Math. However, Christian Light Math is revising all of their middle and high school math programs and since math is not my strong suit I didn't want to struggle through the revisions. Though I am sure they will be great just like their elementary level. So after a lot of research and a couple of false starts we switched to the homeschoolers main stay…Saxon Math. I must say that I am very happy that we did. It has been a really wonderful math program.
But when I was researching Saxon I received A LOT of conflicting advice and commentary, both online and in my community. Surprisingly, it wasn't a dispute about the quality of Saxon Math but about how to use it.
A few conflicting opinions:
It doesn't matter which edition you use vs. it definitely matters which edition you use
You should do odd or even problems, 1/2 the lessons or ALL the problems
Scientific Calculator vs. Graphing Calculator
You must do 8/7 & 1/2 or you should do either 8/7 or 1/2
What is Included in Using John Saxon's Math Books?
That is a very incomplete list of conflicting opinions that I ran across. As a result, my interest was piqued and I wanted to understand more about Saxon Math. Then I ran across an article from Classically Homeschooling about training the teacher that listed  Using John Saxon's Math Books as an investment in the teacher's education and I purchased it. So Using John Saxon's Math Books :
Covers 4-12th grade Saxon Math
Is a reference manual for Mom – not for the kids
Answers most (if not all) of the questions you'll have about Saxon Math
Is a concise, 118 page book. Really it's got 52 pages to read immediately and the remaining pages are to be read and re-read as your children begin different levels of Saxon Math. So when your kiddo is doing 8/7  you'd read "Math 87" pages 69-74 and so on.
The Chapters in the first portion prior to the individual books are as follows:
John Saxon's Legacy
You Chose the Right Math Books
Mastery vs. Memory
What Editions to Use
Used vs. New Textbooks
Student Placement
Using the Books Correctly
Grading Tests and Daily Assignments
Use of Calculators
Graphing vs. Scientific Calculators
Using Supplemental or Tutorial Programs
Helping Struggling students
Then there are 12 chapters covering Saxon books from Math 54 to Physics followed by the following three chapters:
Transcription of Math Credits
ACT and SAT
About the Author
As you can see this is a thorough teacher's reference that you will refer to repeatedly. I know I have.
What is Best About Using John Saxon's Math Books
Okay, so I am not a new homeschooling mom and I know you people will use the curriculum as you see fit! That is our prerogative as homeschooling parents, right?! I think one of the great things about Using John Saxon's Math Books is it quickly gives you an in depth understanding of how Saxon Math was meant to be used. So y'all determine if and how you'll modify it for your family. But when you make your modifications you'll fully understand the program that you are modifying. It also answers lots of questions you may have about the math books. Finally, you can email Art Reed with specific questions and he will answer your questions, as he did for me.
Saxon really is an easy to use homeschool mainstay that has been – and will be – around for a long time. If you are already a Saxon user I'd encourage you to read this book and keep it in your personal Homeschool Mama Reference Library. Additionally you'll find more detailed articles on Understanding Saxon Math Levels, Understading Why Students Struggle in Math and tips on how to make using Saxon Math Easier on my blog Aspired Living.
As a veteran home educator, Kyle enjoys a good book to accompany a good cup of coffee, but too often that book is replaced by a homeschool catalog. Her family enjoys Latin chants, audiobooks and silly jokes.  Kyle shares her family's educational adventures and misadventures at Aspired Living. You can follow her on facebook, twitter, pinterest or G+ it's definitely worth a good laugh or two!