There are few books as suited to finding homeschool rabbit trails as The Swiss Family Robinson by Johann David Wyss. I'm sure you know the story: A family with four boys was shipwrecked on a deserted tropical island. Because they had been planning to set up a colony, the ship was full of useful supplies, but getting them onto the island was an adventure in itself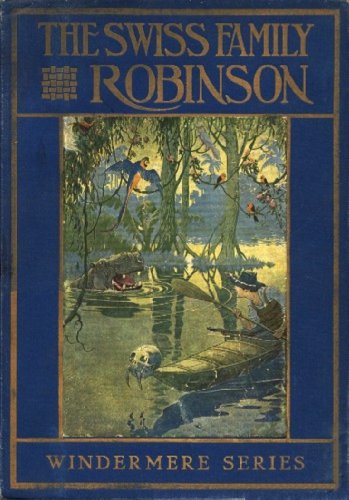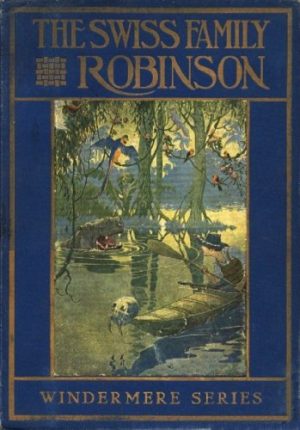 The family explored and prospered in their lush surroundings, discovering one exciting plant and animal after another, working hard, and exercising amazing ingenuity to meet basic needs and to find luxuries as well.  As the years went on, the boys grew up and eventually their situation changed…
Not only is this a splendid read aloud for all ages, but parents who love to set up a unit study could easily make this a year-long project just by looking up the animals, plants, invention, and land forms discussed.  Some families would enjoy copying some of the projects.  Since The Swiss Family Robinson is a deeply Christian book, it is a clear example of gratitude, trust, and prayer. One could compare it to Robinson Crusoe, Island of the Blue Dolphins or other shipwreck books. Each time we read it we try out some of these ideas, and each time I dream of making it a full study although we never have.
Despite having read it several times and having watched the 1960 movie many times, we all still enjoy this book.  It was one of our most successful read alouds last summer and we are considering watching the movie on the next really wintry day.  Our family highly recommends it, for fun as well as for its almost inexhaustible supply of learning.
—
Note: In one chapter the family's donkey comes to a very sad end.  We do not read that section aloud.
Many printables, including coloring pages, worksheets, and maps of the island, are available online.
Save
Save