We are a family of readers and science lovers. The Story of Science series from Joy Hakim is colorful, interesting, and fits in with a chronological study of science perfectly. What a gift to find a series of science books that my boys could read, digest, and share with others!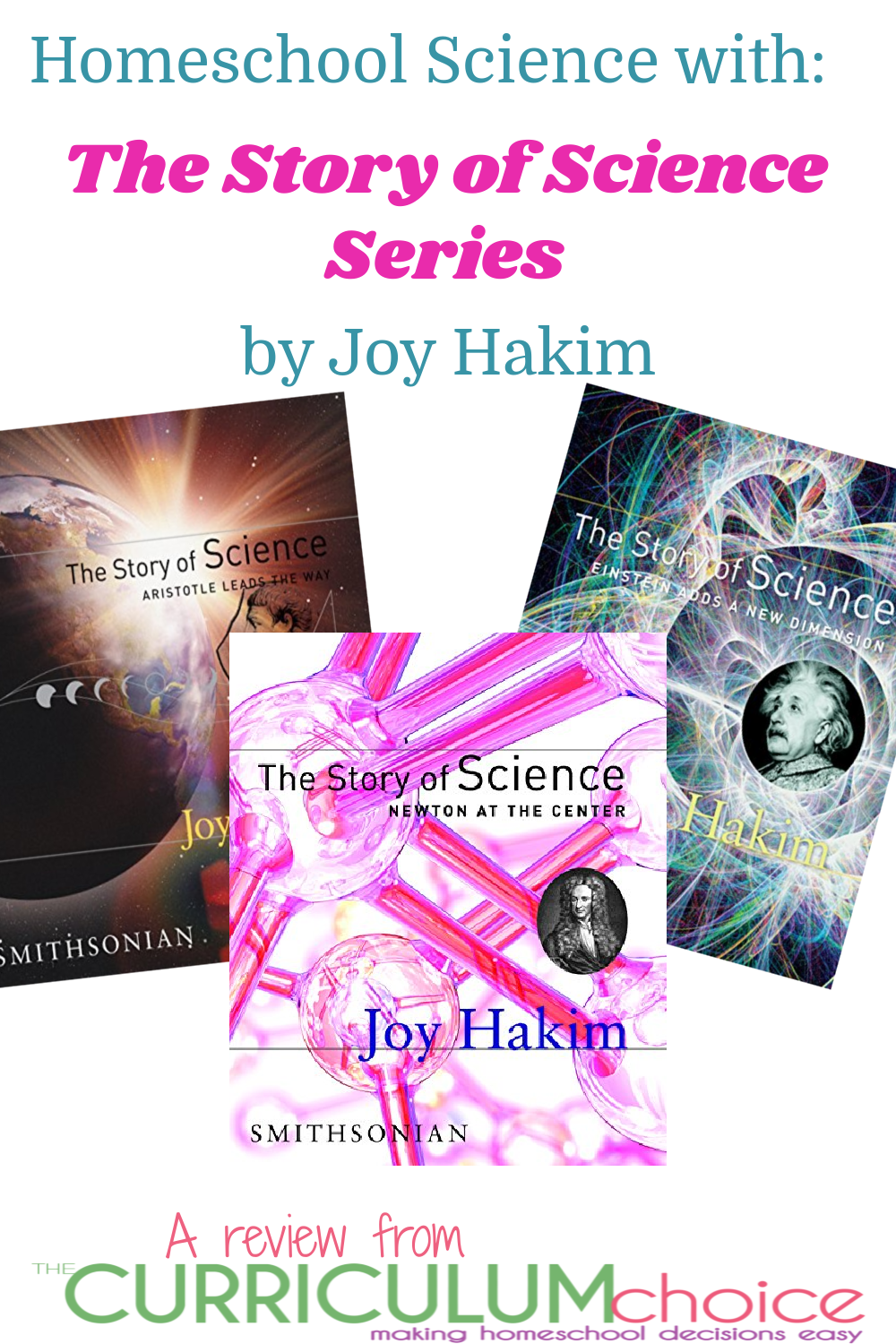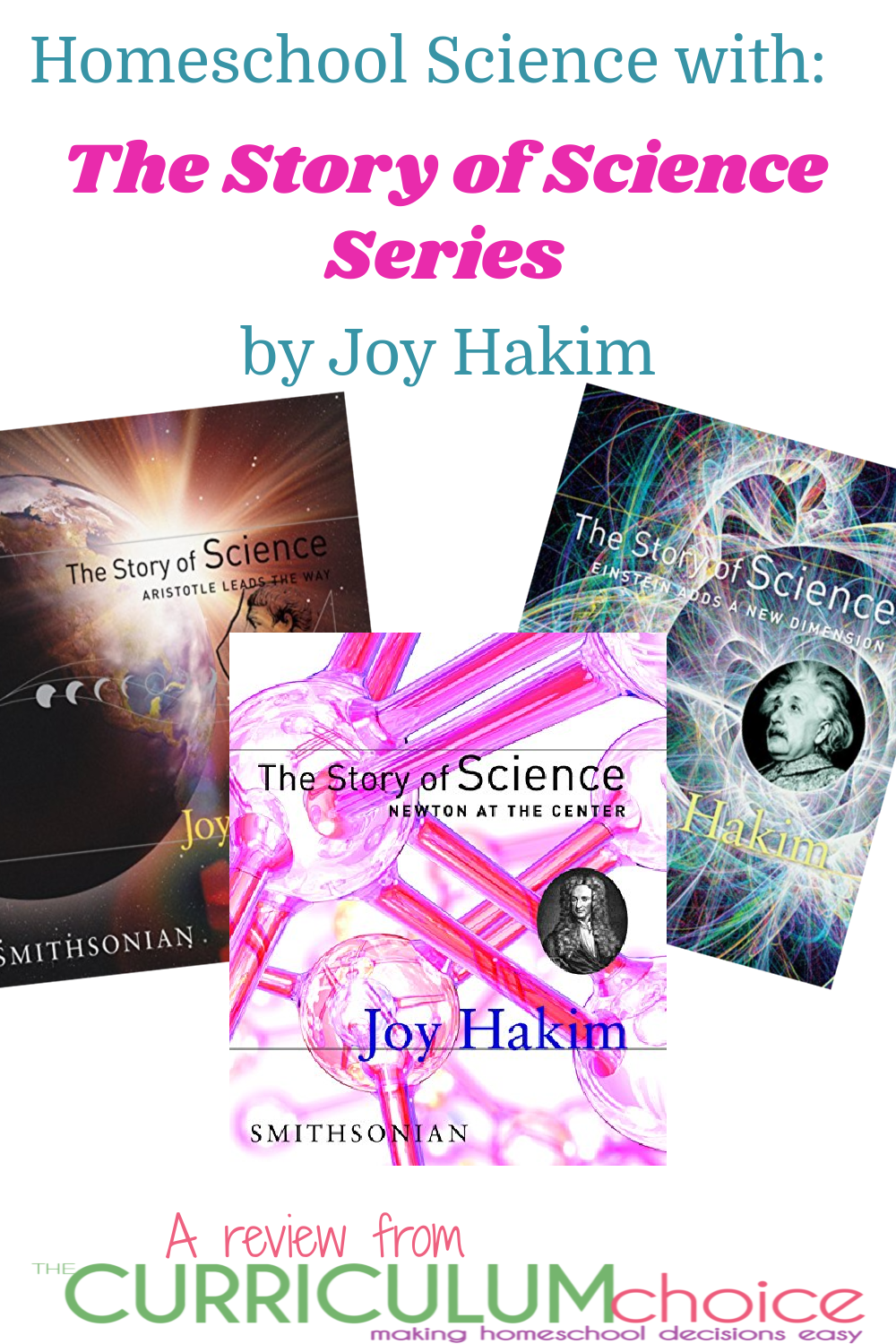 Affiliate links are used on this website. Please see our disclosure policy for more details.
There are three books in the Story of Science series:
In the three-book The Story of Science series, master storyteller Joy Hakim narrates the evolution of scientific thought from ancient times to the present. With lively, character-driven narrative, Hakim spotlights the achievements of some of the world's greatest scientists and encourages a similar spirit of inquiry in readers. The books include hundreds of color photographs, charts, maps, and diagrams; informative sidebars; suggestions for further reading; and excerpts from the writings of great scientists.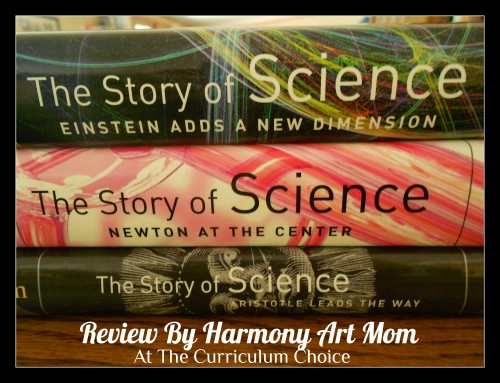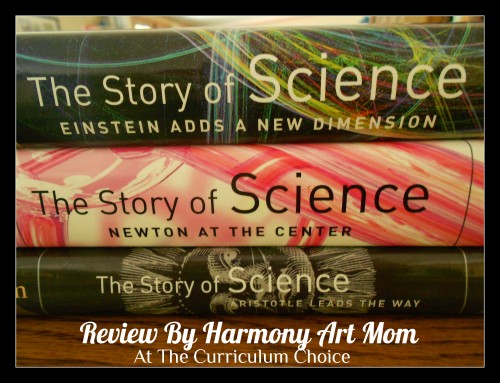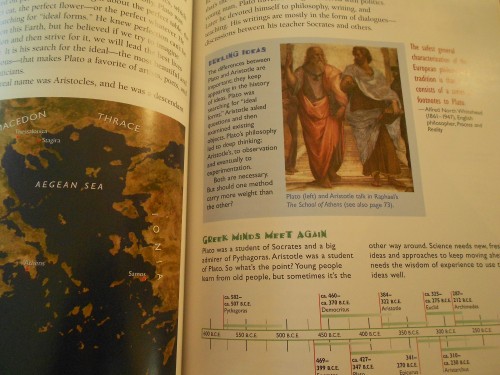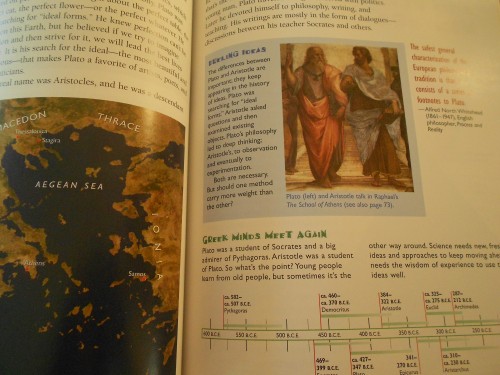 There are also Classroom Companions for these books, which include editions for both teachers and students, and follow Hakim's text chapter by chapter.
They provide teaching tips, lists of key vocabulary words, activities, writing prompts, additional online and print resources, and more.
Our Thoughts on The Story of Science
This series has all the elements of a good engaging story-conflict, intrigue, adventure, as well as heroes and villains. The story of science comes alive as you read about the people who struggled to learn and apply their knowledge in a world that was not always receptive. Each page has something to catch your attention whether it is a piece of art, a map, a timeline, or a supplemental box that takes you a little further with the information being presented.
Like studying a great history book, The Story of Science weaves all the people, ideas, and achievements into one chronological history. We are able to see how one person influenced the next and how it all fits together. For my science loving boys, these books were refreshing and fascinating.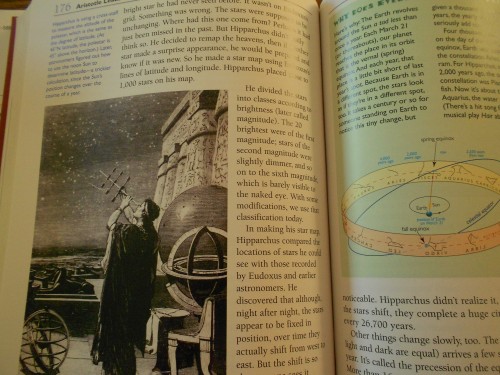 I assigned a few pages a week along with their regular science study. They would write a brief summary and narrate the information back to me during our weekly meetings.
I now keep these in our living room bookcase and many times a visitor will pull one down and skim through the pages. One adult friend asked to borrow one of them to read more thoroughly at home. They really are books that will be read and enjoyed by the whole family.
Big thumbs up for The Story of Science series from our homeschooling family!
More Science Resources from The Curriculum Choice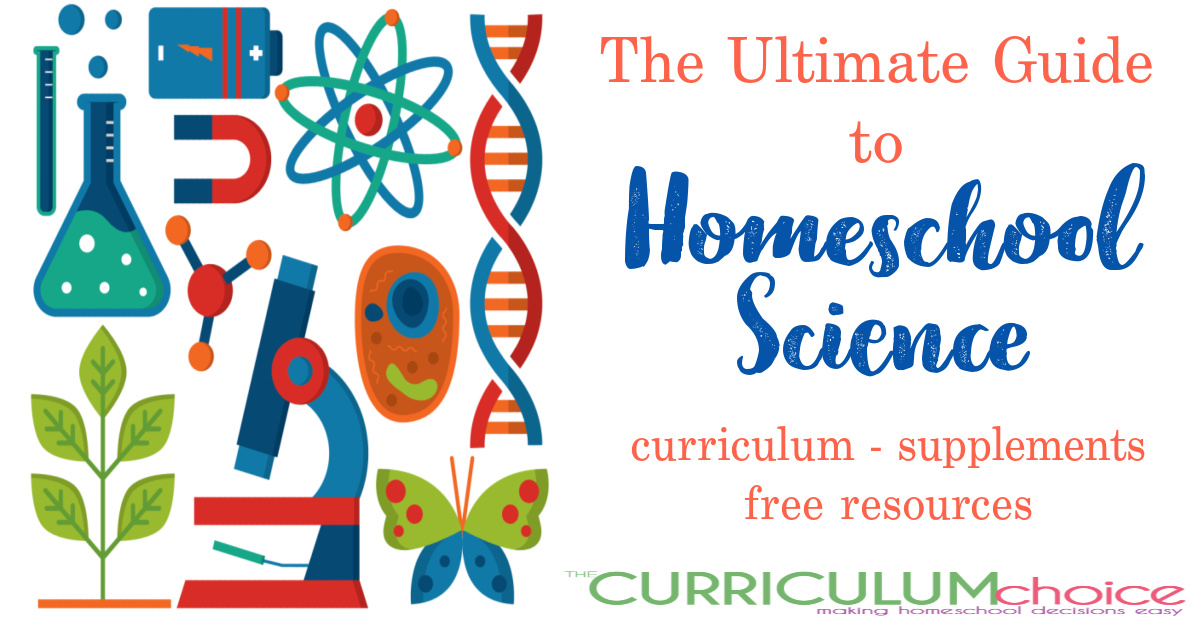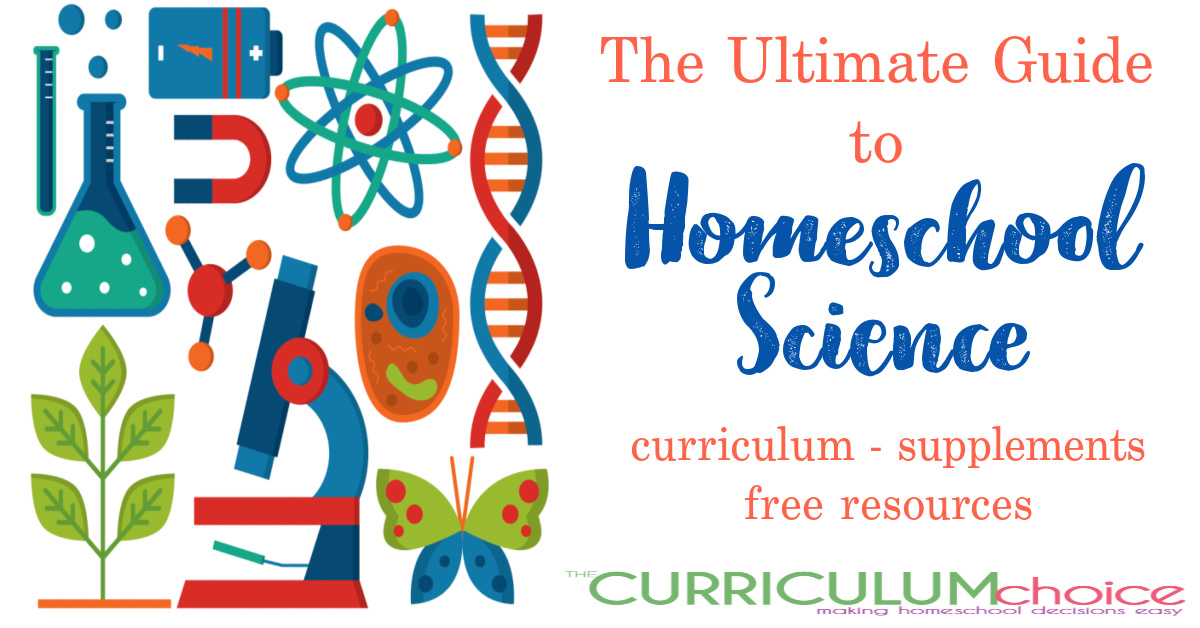 The Ultimate Guide to Homeschool Science – Includes and extensive list of science curriculum, supplements, and free resources
Homeschool Science and Nature Resources – A Collection of Reviews
Apologia Elementary Science – Creation based, Charlotte Mason style science curriculum for kids in grades K-6
Using a 4 Year Cycle of Sciences – A 4 Year Cycle of Sciences is a classical method of study where you study each science in depth every 4 years, building on previous knowledge. The 4 sciences being Life Science, Earth Science, Chemistry, and Physics. Learn why this method is used and get curriculum ideas for each one.
~ Originally published July 2013, written by Barb-Harmony Art Mom