STEM is a buzz word in educational circles that stands for Science, Technology, Engineering, and Math. As homeschoolers, it can be a challenge to find the right resources and tools to teach STEM well. The Curriculum Choice Authors have put together a collection of links for you on the topic of the STEM homeschool. We hope it will provide practical help for your families!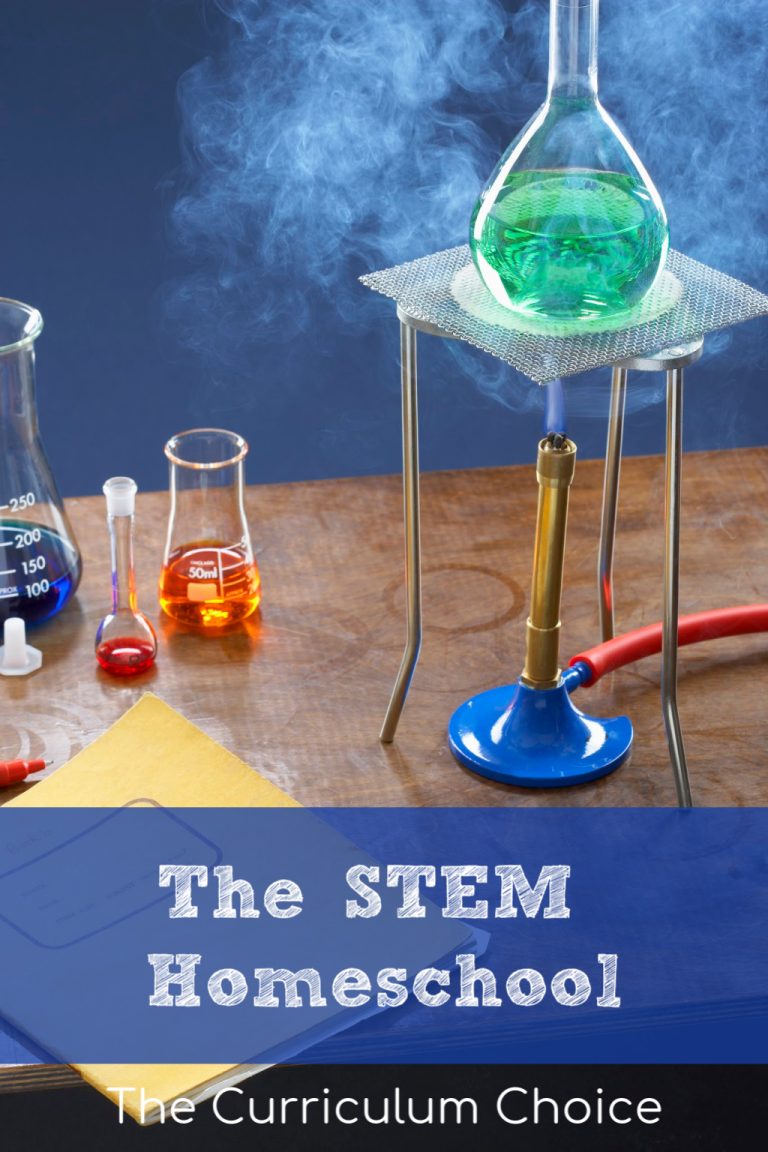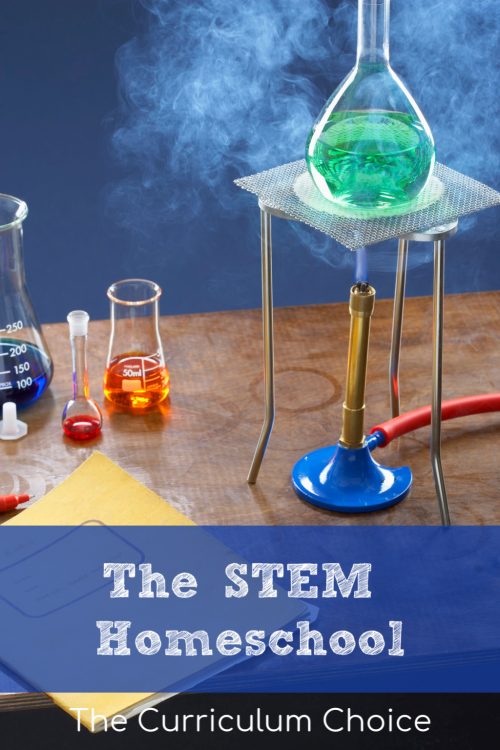 The STEM Homeschool from The Curriculum Choice Archives
Here at The Curriculum Choice we have shared many reviews of our favorite STEM homeschool resources. Be sure to browse the tabs above to find curriculum reviews for science, technology, and math resources.  You might also enjoy these that we've selected from our archives.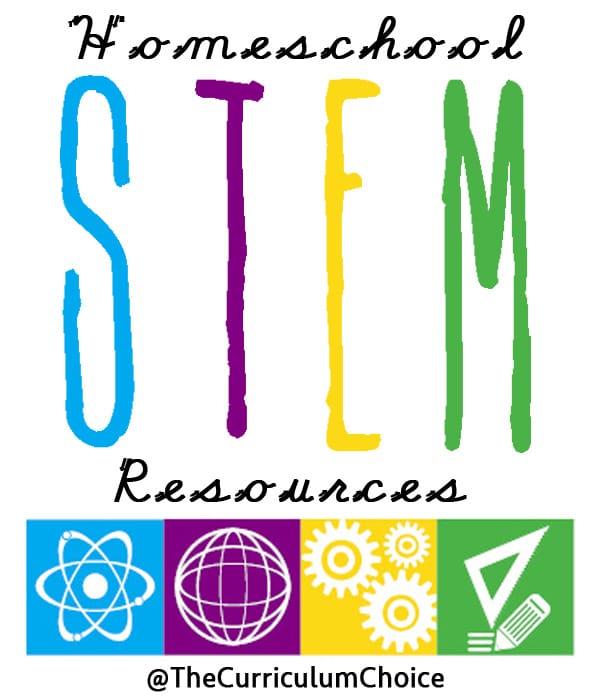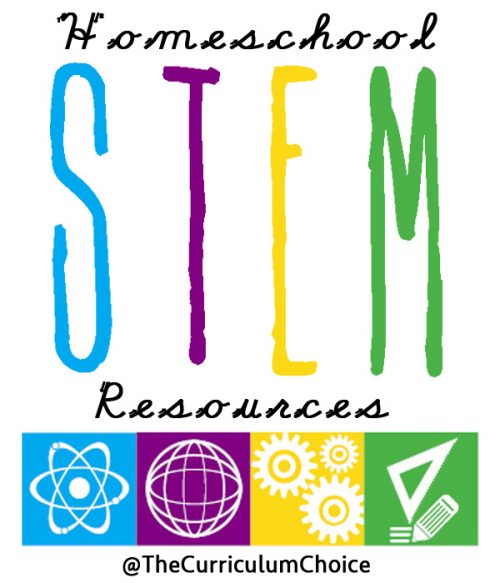 The STEM Homeschool from The Curriculum Choice Authors
Heather at BlogSheWrote.com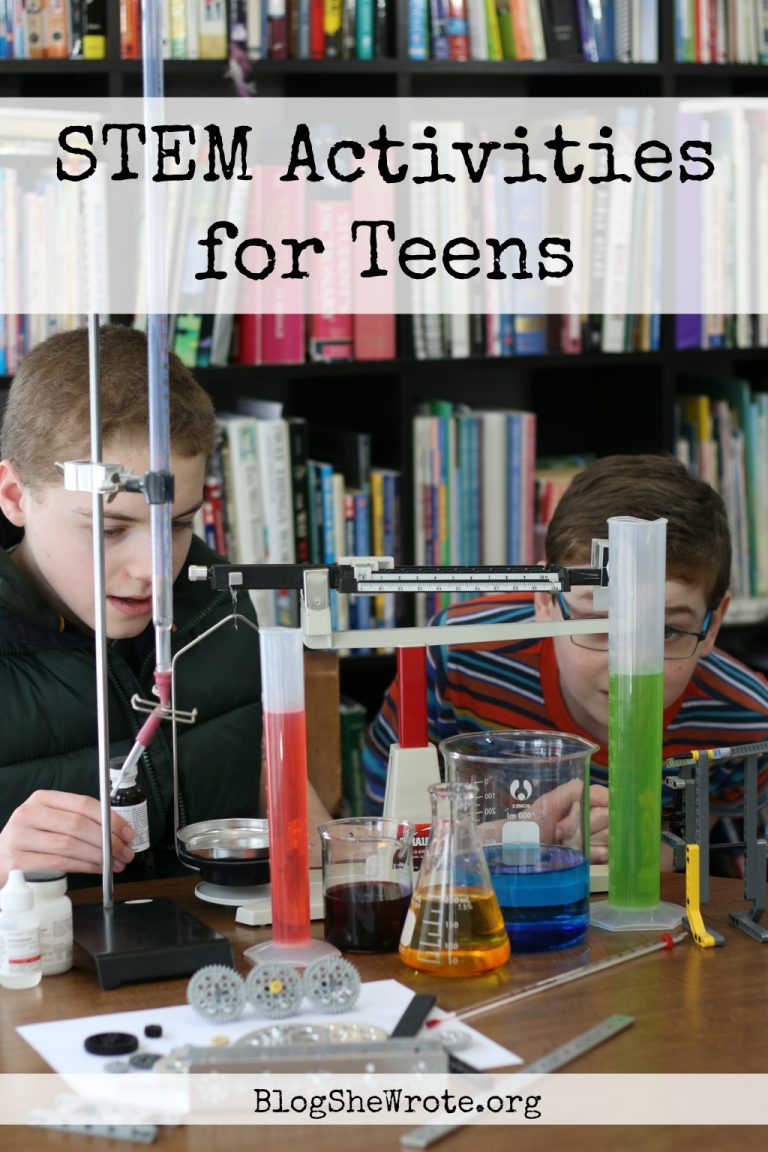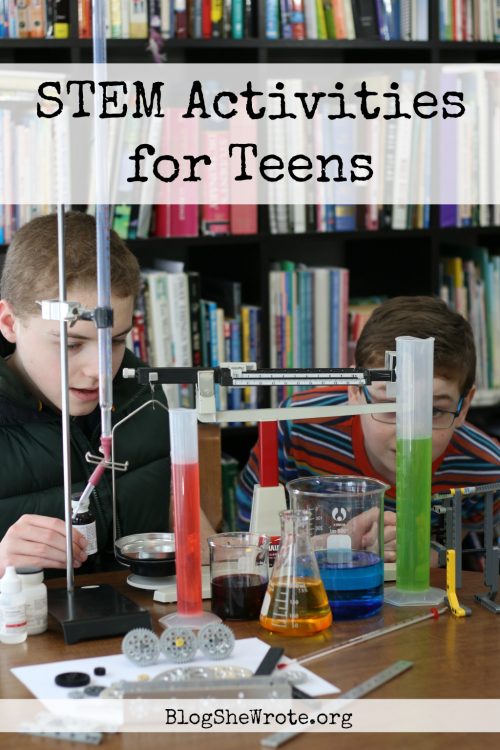 STEM is a big deal at our house! We require it all the way through senior year in some way. Have a look at some of our STEM favorites.
Plus, check out our resources for homeschooling families!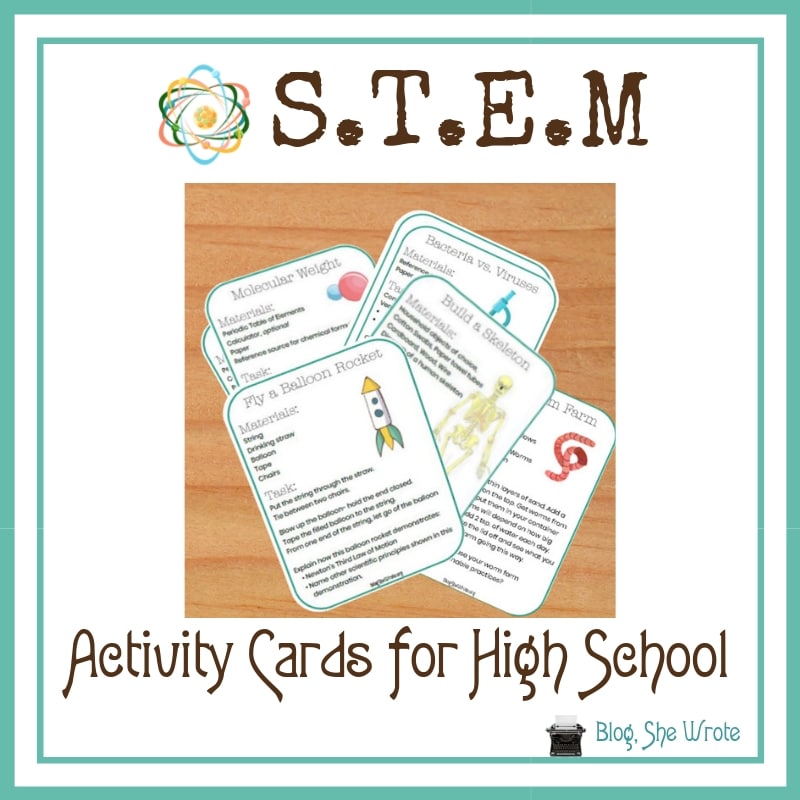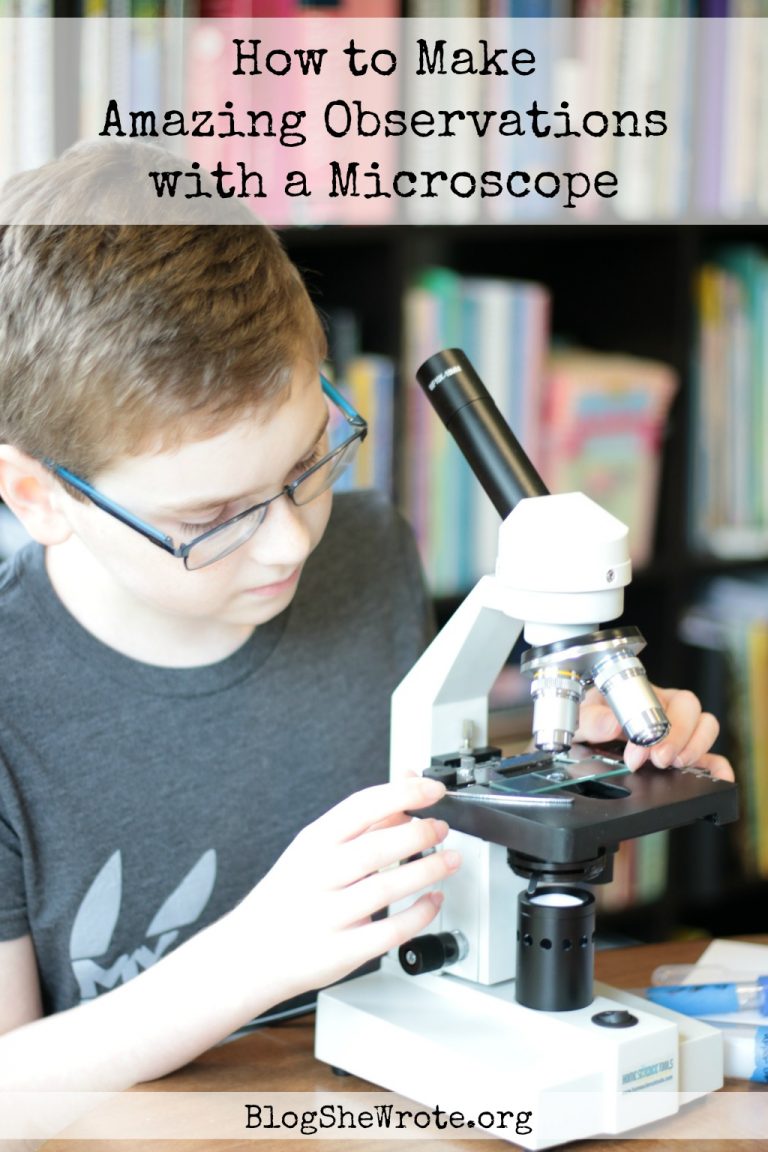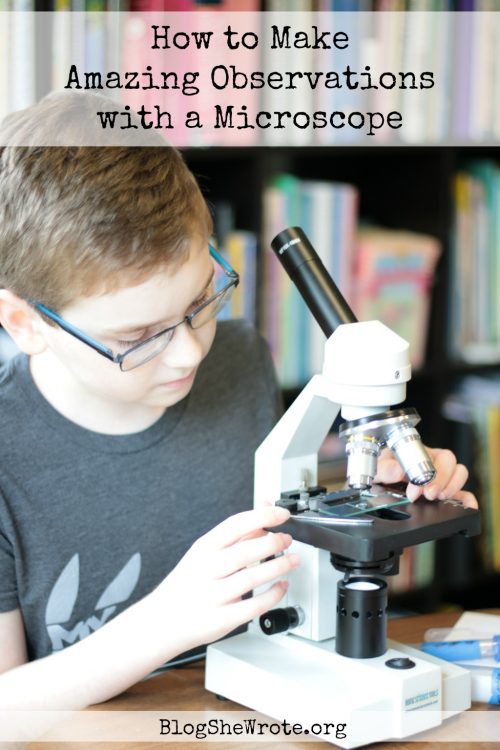 Tricia of Hodgepodge.me and ChalkPastel.com
In our homeschool, we plan for learning styles. Each of our children learn in a particular way. Our eldest son had a technology-based emphasis throughout high school. He is an auditory learner so he used many of the Lynda.com courses to meet the needs of particular interests. Here is more of how we, together, tailored his last semester of high school with a technology-based emphasis in Homeschooling High School Learning Styles. We still turn to Lynda.com for education on topics we need to learn about.
We are also BIG fans of Apologia Science for elementary through high school. So much so that I put together an Apologia Review Index here at The Curriculum Choice. My most recent review is of the new 3rd Edition of General Science. If you have a love of Apologia homeschool curriculum like we do, we know you will find this index handy! Because many of our review team authors have shared their experiences with Apologia curriculum, we wanted to make homeschool decisions easy for you by placing the reviews in a list for you.
Like Heidi, we LOVE the YouTube channel, Smarter Every Day.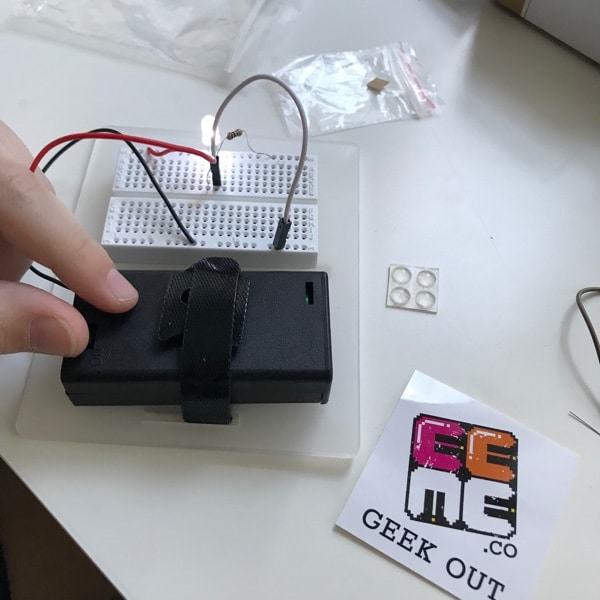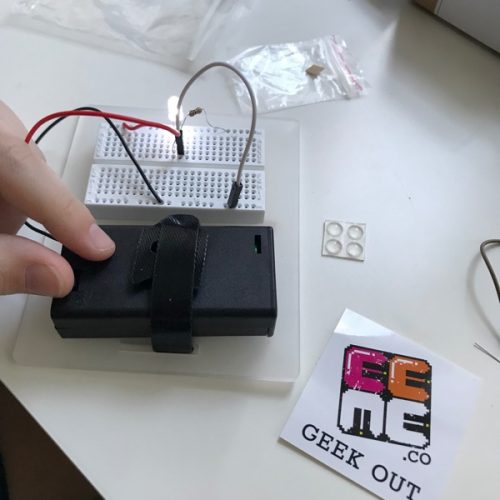 For younger students, we have recently learned about Project EEME. check out eeme.co for more about the 'not so easy' hands on kits + online lessons to teach kids electronics. You can even try a free lesson.
We are impressed! Here you can scroll through how my son enjoyed one of the kits building a Genius Light. We also have been through many cycles of Snap Circuits – Electronics Experiments Kits for Your Budding Scientist.
Of course, being entrepreneurs and having a home-based business gives our children many opportunities to learn about technology and all aspects of business. Setting up the studio, editing videos, behind the scenes website work and more! I am so very thankful for homeschooling and for the many opportunities and options available to us. Plus the ability to take the time to grow a skill and learn more about a particular interest.
Be sure to take a look at Eva's review of 10k to Talent: More Than Just a Hobby to see how building time in for interests can build a life-long passion. We very much agree with this approach!
Even after graduation, we encourage our adult children to continue learning. Last summer we spent some time together with a math focus with Foundations in Personal Finances – College Edition by Dave Ramsey. It was night homeschool and everyone gathered around to participate. Highly recommend! Such important, basic information to arm them to make good decisions about finances. Find out more at my referral link here.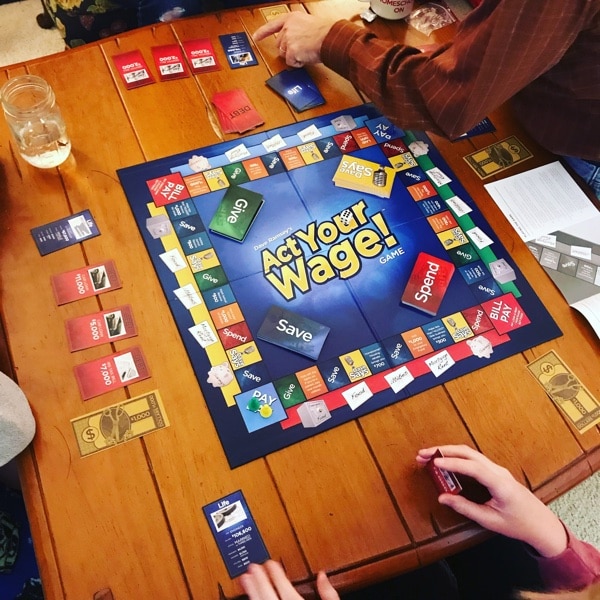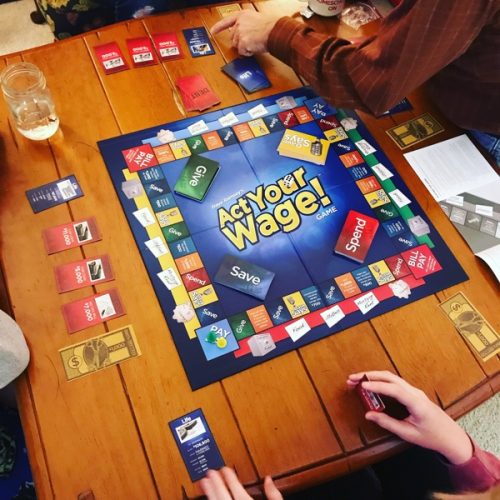 To complement our finance learning, we added to the family game night with Act Your Wage. Right away, two of the children said that the game would be a better way to help them learn financial concepts. Already I've heard, "I like this better than Monopoly." Recommended for ages 10 and up and for 2-4 players. Thanks to the @10ktotalent family for sharing about this.  You can get this game via Amazon.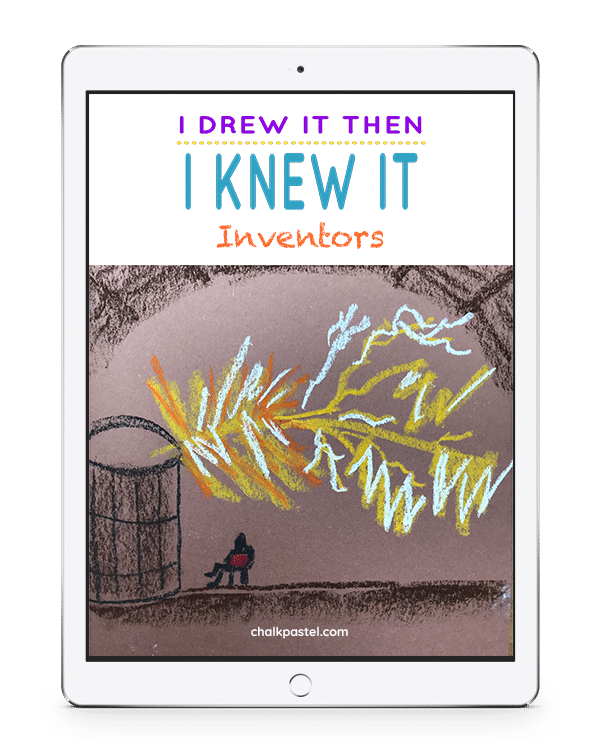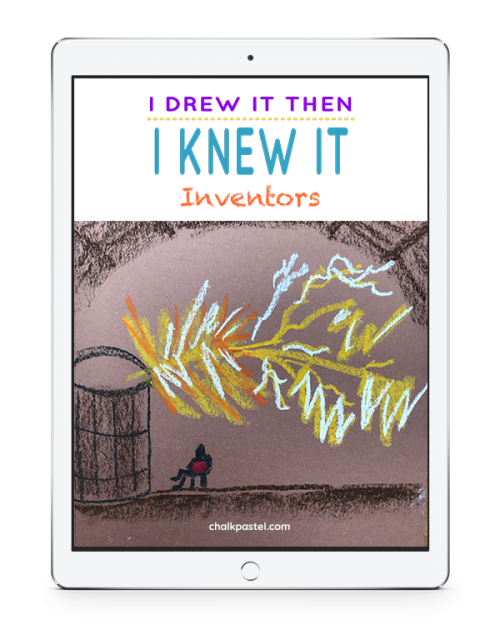 Add some art and make it STEAM! We have some wonderful art lessons to accompany science and technology. Especially our Inventors course at ChalkPastel.com!
Annie Kate from Tea Time with Annie Kate
As a scientist, I have written a lot about homeschooling and studying the world around us in the past decade. Here are a few of my fundamental posts.
First of all, why do we study science? And how do we do nature study? These are important things to think about. It is just as important to have a place to store all our treasures—we call it our 'museum' and it is based on the seasonal nature tables that Dutch families sometimes have.
Of course, textbooks are also important. For younger children we have enjoyed Jeannie Fulbright's books. Here is what I wrote about Miss 10's year studying botany.
Years ago I wrote "Because of the Apologia science texts, homeschooled high school students have access to better quality science education than most students in public or private schools, even if their parents do not know science." I reviewed that series here on The Curriculum Choice many years ago and wrote in detail about Advanced Chemistry in Creation on my own blog. There are sometimes questions about these books: Are they grade 11, grade 12, or AP level? And, practically, how can you tweak them for grade 12?
Finally it is important to do more than just study textbooks or do experiments, even if those experiments are fascinating like this one about measuring the speed of light with chocolate. We have found it crucial to read books about math and science, books like biographies, histories, fact books, or discussions. These inspire our children and help them to see why the topics in their textbooks are important. Here are links to some of the math and science reading we have chosen over the years.
Very few topics in science are as divisive as the discussion of origins. Here are two helpful resources from a creationist point of view. Busting Myths gives mini-biographies of current creationist scientists and No Christian Silence on Science discusses some of the scientific problems of evolution theory as well as related matters.
Did you know that our Curriculum Choice review team features a different homeschool topic each month? You can see what they have shared on various homeschool topics under Review Team Features.