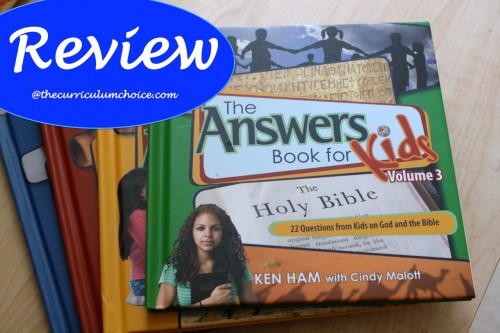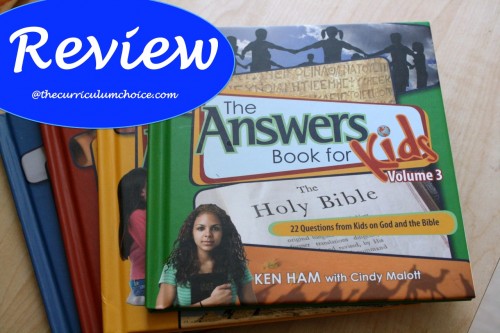 Did Adam and Eve have bellybuttons? – Kimberly W., age 7, Georgia
When God created the earth, were the trees fully grown, or were they baby trees? If they were full grown, did they have growth rings? – Chris J., age 11, California

How did all the dinosaurs fit on the ark? – Abby G., age 6, New Mexico

If you are like me, you are asked these sorts of questions by your children. And, maybe like me, you are still learning too? You want to be intentional in building a Biblical foundation and worldview. Enter The Answers Book for Kids, Volumes 1-4.
These question and answer books are aimed at an age six to 12 year-old-audience. Volume titles include:
Volume 1: 22 Questions from Kids on Creation and the Fall
Volume 2: 22 Questions from Kids on Dinosaurs and the Flood of Noah
Volume 3: 22 Questions from Kids on God and the Bible
Volume 4: 22 Questions from Kids on Sin, Salvation, and the Christian Life
Biblical references back up each answer. The volumes are available individually or as a set.
From the Answers in Genesis site: "Answers are important. If children aren't given answers to their questions about the Bible and the history it reveals, they cannot defend their faith against a fallen world. The Answers Book for Kids series is a unique collection of question-answer books from Ken Ham and the creative team at Answers in Genesis that meet this need."
How we use these in our home:
as morning quiet time study
to answer that bedtime question
to build Biblical knowledge
Ken Ham, is not only President/CEO of Answers in Genesis, he is also a popular keynote speaker at homeschool conventions. He tells parents in the introduction of the volumes that, "Charles Spurgeon once said, 'The only way to keep chaff out of the child's cup is to fill it brimful with good wheat.' We need to be consistent and intentional as we fill the "cups" of children with the "good wheat" of God's precious, holy Word."
"I pray that all the children who will be influenced by this book, will one day turn to the Bible to find the most important answer – the life-giving answer – that eternal life comes through belief, trust, and faith in Jesus Christ alone."
Looking for answers aimed at teens and adults? See The Answers Book 1, Answers Book 2, Answers Book 3 and the new Answers DVDs (for ages 12 and up). Middle and high schoolers will also enjoy a course in Answers Academy.
There is even an answers set available for the littlest ones: Big Thoughts for Little Thinkers.
~Tricia faces a daily dose of chaos homeschooling five children. She contributes a blend of writing at parenting and homeschool sites as well as her own daily Hodgepodge.