Studies in World History Volume One from Master Books offers everything you need for a full year of world history for your junior high student. Your student will learn history from Creation through the Age of Discovery from a biblical perspective.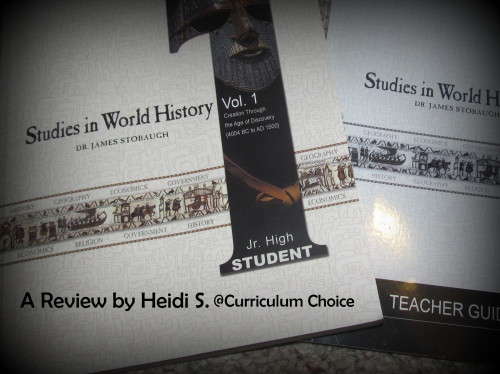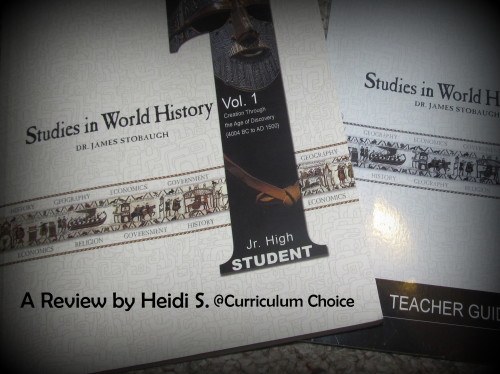 What is included:
The student text includes lessons that are quick to read and easy to follow. My seventh grader is able to complete the assignments on his own with no trouble. He spends about 25 minutes on each lesson, which is a perfect amount of time to keep his attention.
The text includes a "First Thoughts" section at the beginning of each chapter that gives the student some background information about the upcoming lessons. As the teacher, I find the "Chapter learning objectives" and list of "Concepts" at the beginning of each chapter very helpful.  The important terms and concepts are in bold throughout the text to help the student take notes and study for exams.
I love the discussion questions at the end of each lesson. They include many that are open-ended and challenge my middle schooler to think and apply the history lesson from the day. The discussion questions have prompted many great conversations about history and its impact.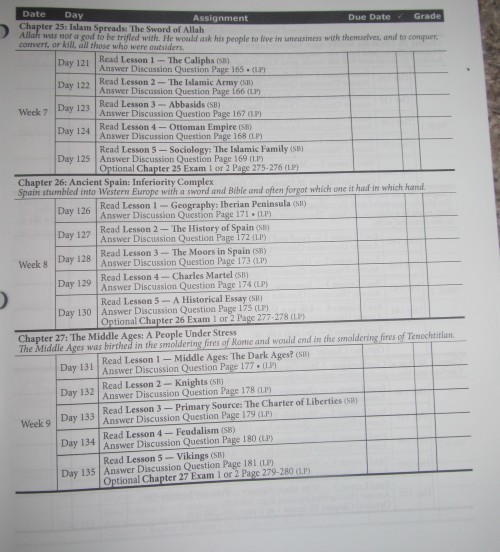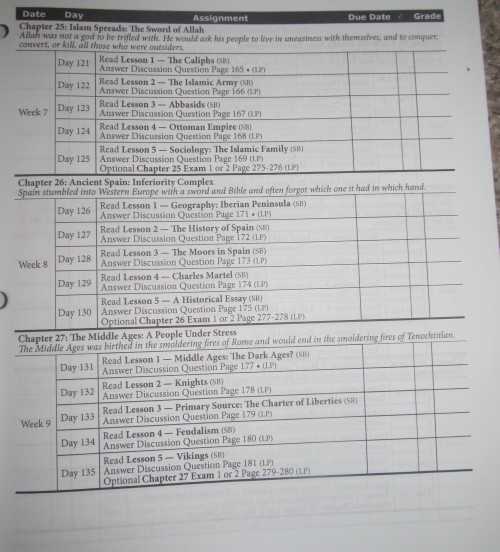 The teacher's guide is a must-have companion to the student text. The guide includes an introduction to the course that gives you a general idea of what the course is about and how it works. My favorite part of the guide is the "Suggested Daily Schedule", which follows the same format as the Parent Lesson Plans (PLPs) offered by Master Books.
The teacher's guide also has tear-out discussion question pages for your student as well as the chapter exams. The course offers two options for testing; one is a fill-in-the-blank exam, and the other is a short essay exam. This allows you to choose the type of exam your student is most comfortable with. I also use the second option if I do not feel like my son did well enough on the first option, sort of a second chance make-up exam. And, of course, the teacher's guide offers answer keys to the discussion questions and exams.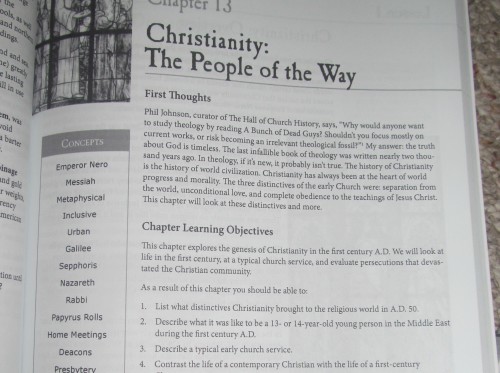 What we think:
My son and I are both happy with this course from Master Books, and we are looking forward to the next in the series, Studies in World History Vol. 2.
This is a no-frills, read the lesson and take an exam history course for middle school. You will not find lapbooks or elaborate projects in this course, but you can expect your student to gain a solid foundation in world history from a biblical perspective.
Studies in World History is available from Master Books as a download for as low as $7.39, or you can purchase a hard copy. The Teacher Guide is not required, but I highly recommend it for planning and grading purposes.