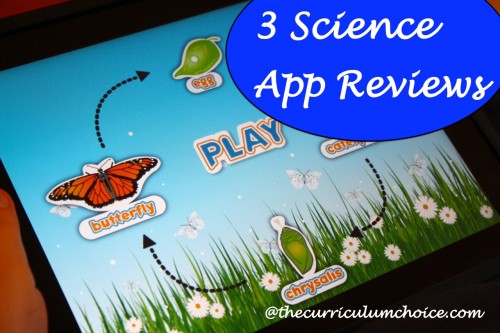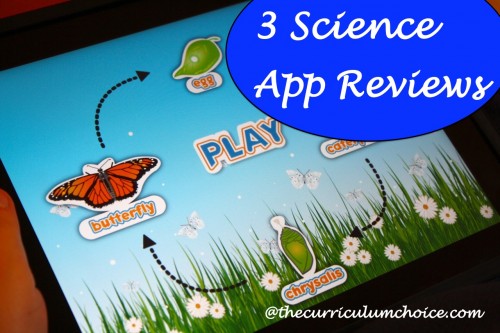 This month, we have a trio of apps by Sprout Labs.
Butterfly HD


An amazing journey into the world of butterflies.  Butterfly HD covers the complete lifecycle of these insects; from egg, to caterpillar, to chrysalis, to butterfly.  The transformation from caterpillar to butterfly through metamorphosis is brought to life through photos, animations, and videos.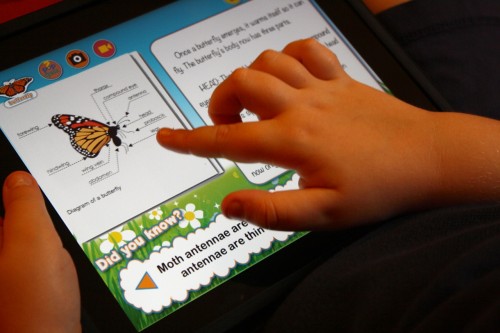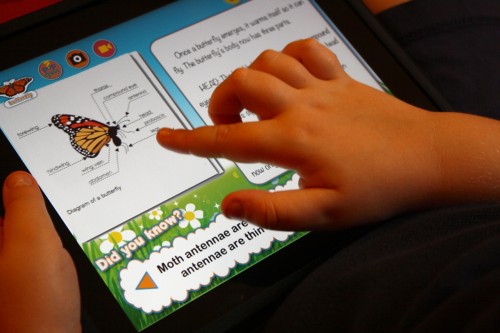 The app's opening screen presents the life cycle of the butterfly (pictured at top).  You pick which stage you would like to learn about.  You can read, look at the photos, or view the videos for each stage of development.
Plants HD


Plants HD is a similar journey through the plant kingdom.  Plants HD also covers the complete life cycle of plants, from seed, to dispersal, to germination, to seedling.  It also covers flowering, pollination and fruit-bearing.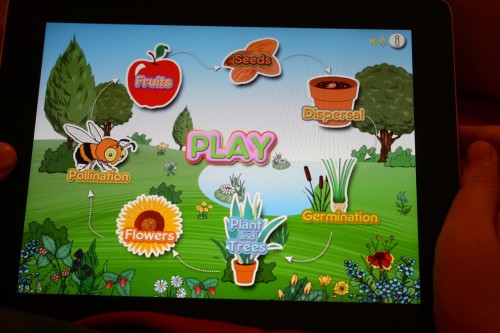 Like Butterfly HD, the opening screen presents the plant life cycle.  This screen can also turn into a puzzle for the child to place the plant life cycle in order.  Read-along and musical soundtrack are present in Plants HD also.
Ecosystems HD


Ecosystems HD is the big-brother to Butterfly HD and Plants HD.  In a similar fashion to it's sister apps, Ecosystems HD covers the biomes which make up planet Earth.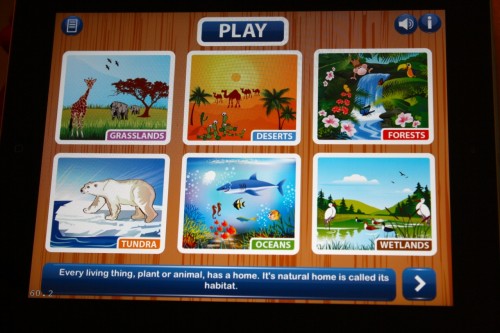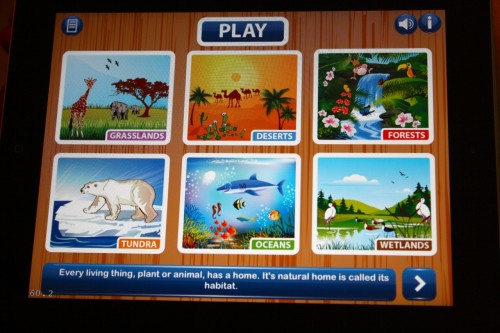 The opening screen presents grasslands, deserts, forests, tundra, oceans, and wetlands.   By reading about the climate, animals, and plants of each or by flipping through the many photographs included you become acquainted with each biome. In addition to the photographs, the app includes videos for each biome. Ecosystems HD includes learning and quizzing on Bloom's Taxonomy.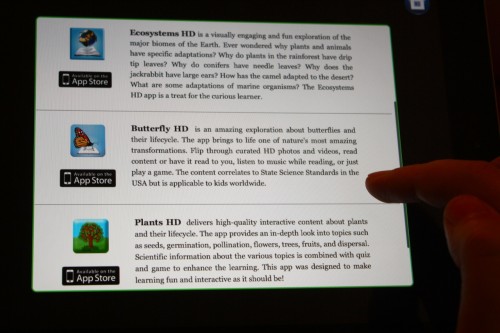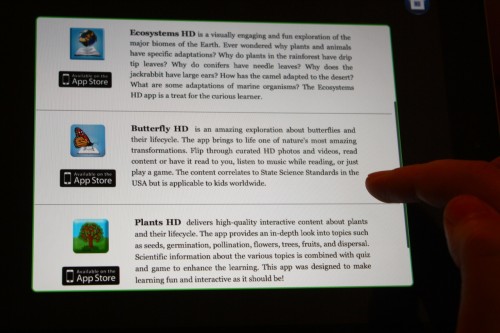 All three of these apps have common organization and features:
Read-along – Children can read on their own, or the app will read to them.  As the text is read, the line being spoken is highlighted, so the child can follow along.  A musical soundtrack accompanies learning; an option is available to turn off the music, if desired.
"Look! It puts a line under the words for me!" ~ six-year-old
Quizzes are available throughout the learning experience, with correct answers earning a coin.  Earning a coin advances the child to more difficult levels, with more challenging questions.
Gather even more interesting facts in the "Did You Know?" section with amazing "WOW" facts about Butterflies, Plants, and Ecosystems.
Videos, pictures and puzzle content is periodically updated in each app, to keep the learning experience fresh.
"They are very easy to use and have so much great information." ~ 13-year-old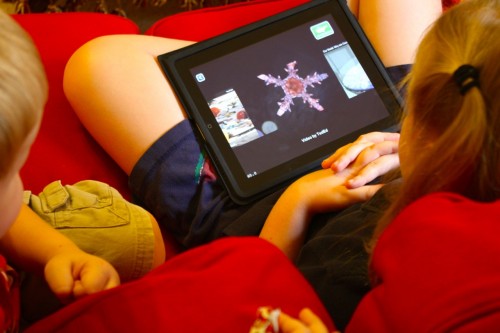 Butterfly HD and Plants HD were captivating for our younger children. The older children enjoy them often as well. Ecosystems HD grabbed and held the attention of our pre-teen and teenagers.  All three come highly recommended.
For even more information: Descriptions for each of these high-quality, educational apps are available at the Sprout Labs site. You can also follow Sprout Labs on Facebook and Twitter. All Sprout Labs apps are available via the iTunes store. Currently the price for each app:
Butterfly HD $1.99
Plants HD $2.99
Ecosystems $2.99
~Steve keeps busy with five children and a job in information security. He has a second job as principal of the Hodgepodge homeschool and also writes for Habits for a Happy Home and Passionate Purposeful Parenting. You can find more of his technology reviews here at Curriculum Choice.