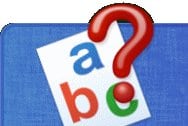 Spellquizzer is spelling software that gives you a break while helping your children learn their spelling words.  This software can be adapted to your current spelling lists or you can find sample and full spelling lists to use on this program.  There is a section that allows you to share spelling lists with other homeschoolers as well.  Whether using your own spelling and vocabulary lists, downloading news ones or sharing some with others, this software fits seamlessly into your homeschool. 
How does Spellquizzer help your child master his spelling lists while giving you some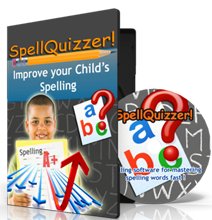 freedom?     Spellquizzer will do all the work and all the quizzing while giving you time teaching your other children, preparing other lessons or making dinner.  As a mom of four, I am always looking for ways to streamline my homeschool and get as much done as possible in a short amount of time.  Spellquizzer has helped me do just that. 
So what do my kids think?  My kids love the independence of taking their own quizzes on their own time.  I have three children who are old enough for spelling lists, so Friday spelling test time became tedious.  My two older kids couldn't wait to get their tests over and done.  Now, my hands are untied and they have the freedom to test themselves for practice or for the actual test.  My oldest daughter who is 12, loved that this program did not waste time with games or animation.  She could just sit down and quiz herself quickly and easily. 
While many spelling curriculums do not fit into every homeschool this is not a curriculum.  This is a tool that can be customized to any homeschool and any curriculum.  So, if you are looking to cut corners but not quality and save a bit on time, I suggest to try out Spellquizzer.