Snowed in! Snowed in! What will we do when the winter blues set in and we are stuck inside? Here at  The Curriculum Choice we are taking a look at what to do for a Snowed in Homeschool! Fun activities, crafts, games, learning ideas and more!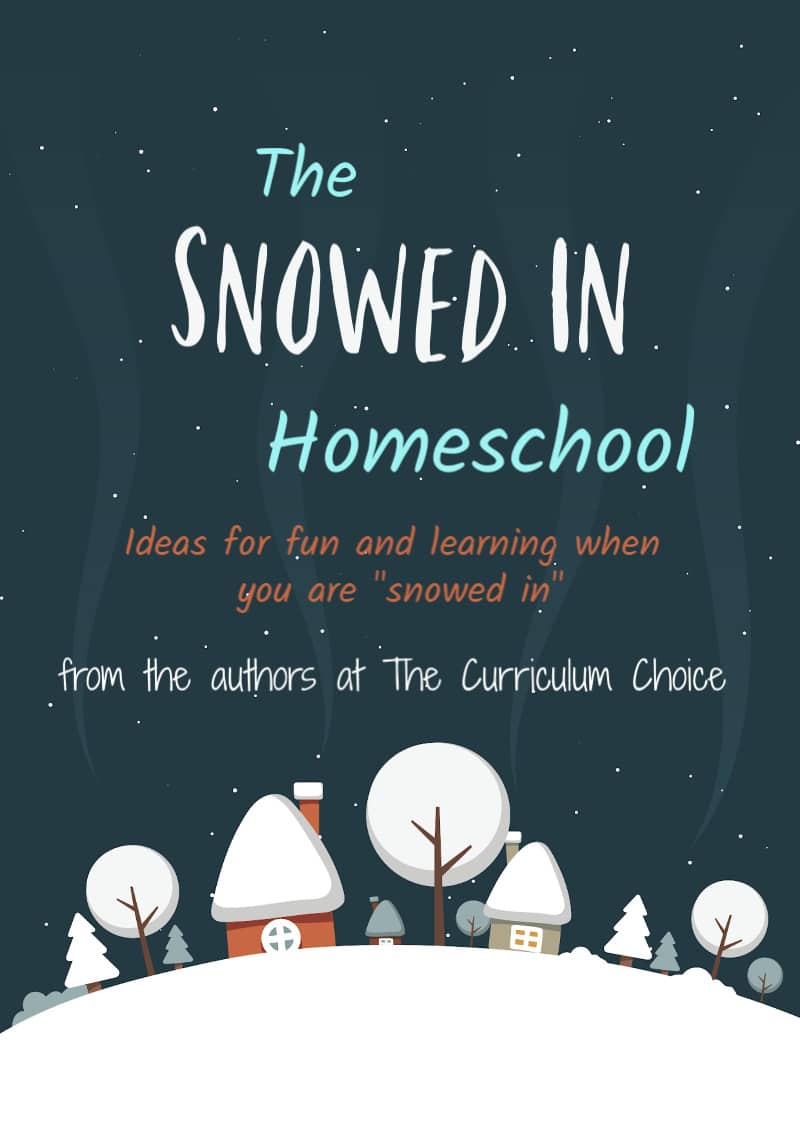 Snowed in Homeschool
Join all of us here at The Curriculum Choice in exploring fun and education options for when you are stuck inside this winter. We are sharing some of our best ideas for keeping kids entertained while inside. Games, unit studies, get moving activities and more!
From Here at The Curriculum Choice
Heidi from Starts At Eight
Here in New York we know what's it's like to be stuck inside during the winter. Sometimes it is simply dangerously cold to be outside for any length of time. Because of these we find ways, both big and small to make time inside more fun. Sometimes you just have to mix it up a bit to keep the kids engaged and happy.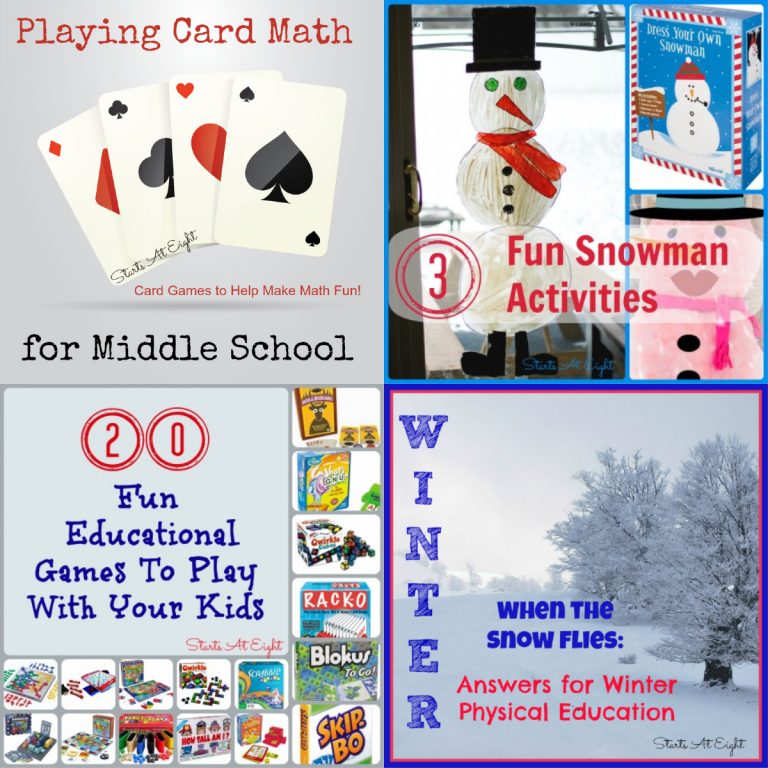 In the UK we are more likely to get snow around Easter than we are around Christmas time but we can have some miserable winter weather that keeps us indoors more than we would like. In our home, I like to draw inspiration from nature and our Christian faith.  I have always kept lists of seasonal themes and plans for each month that I like to implement.
In late December, sometime between Christmas and New Year, I sit down with my master seasonal lists and plan what crafts and activities I would like to do with my children; what observances I want to keep in mind and what special events are happening relevant to the year.
My original lists were posted on my blog in 2014, feel free to use and adapt them to reflect the current year or as a model to create your own seasonal themes and plans.


We aren't snowed in very often in Georgia but when we are we really are because it usually involves ice or many inches of snow! In fact, we were first introduced to our favorite art medium, chalk pastels, when Nana was snowed in at our house. There are plenty of cold and dreary days of winter. So we have to brighten up our learning – indoors. In our Hodgepodge Homeschool we tend toward cozy and artistic. Here are some of our favorites for the snowed in homeschool that you may want to add to your learning mix.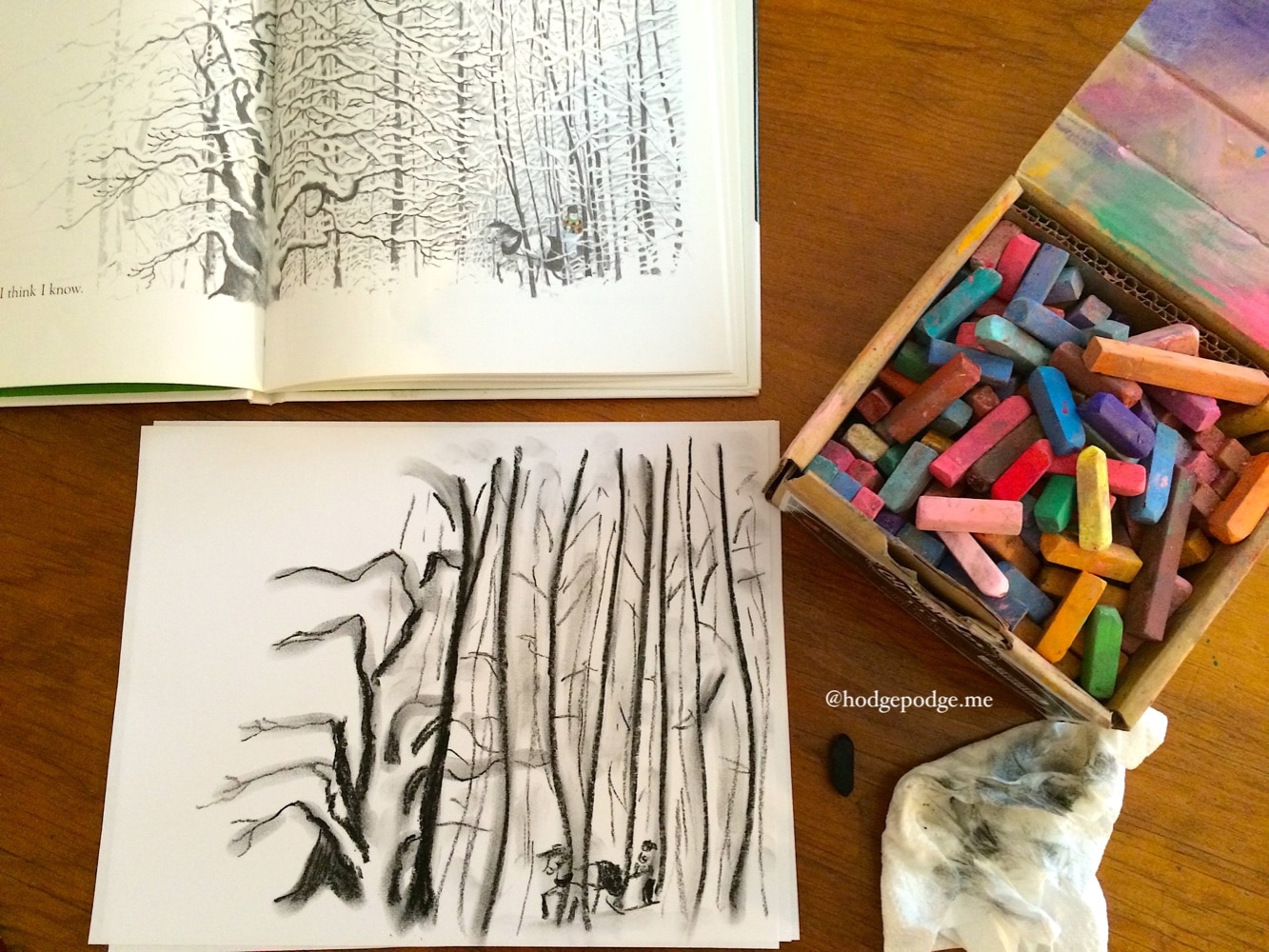 Snowy Evening Art Lesson – Just a few supplies needed: plain, white paper. Black chalk pastel and some baby wipes or wet paper towels for easy clean up.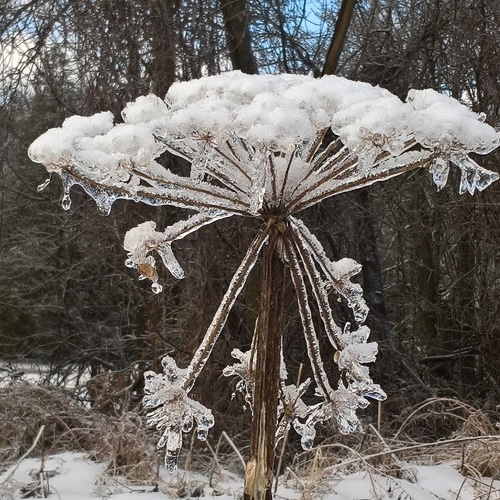 After the holidays, it's time to get Back to School.  Occasionally the surrounding schools are closed because of ice or snow but we still study hard on those days.  In fact, the winter term, with its lack of gardening, harvesting, and visits to the horse barn, are our best school days and we try hard to tackle just a bit of extra learning then.  Winter is an excellent time to have a reading week, and reading aloud is one of the best ways to enjoy the cold days (here's a list of our favorites).    Cabin fever can be cured by museums and malls, and always there is our roaring fire, warm tea, and games.
Each winter I think about how the school year has gone so far and often panic at how 'little' we have done (Not Finishing the School Year, Halfway Through the Homeschool High School Year), but I have learned not to let the children notice my panic because they are working as hard as they can.  Sometimes I rejoice at how much they have accomplished. Occasionally, though, we make significant mid-year changes.
It's not at all uncommon for the public schools here in Ontario, Canada to have "snow days" and school cancellations due to large snowfalls or freezing rain during winter months and although the weather never need cause us to abandon our homeschool plans, it's fun to sometimes ditch the usual lessons and enjoy some extra outside fun and learning!
Sometimes though, we do like to escape the ice and cold and enjoy some indoor winter activities especially snuggling up with our favorite books! And what could be better than being snowed in with a stack of wonderful winter picture books and a cup of hot cocoa?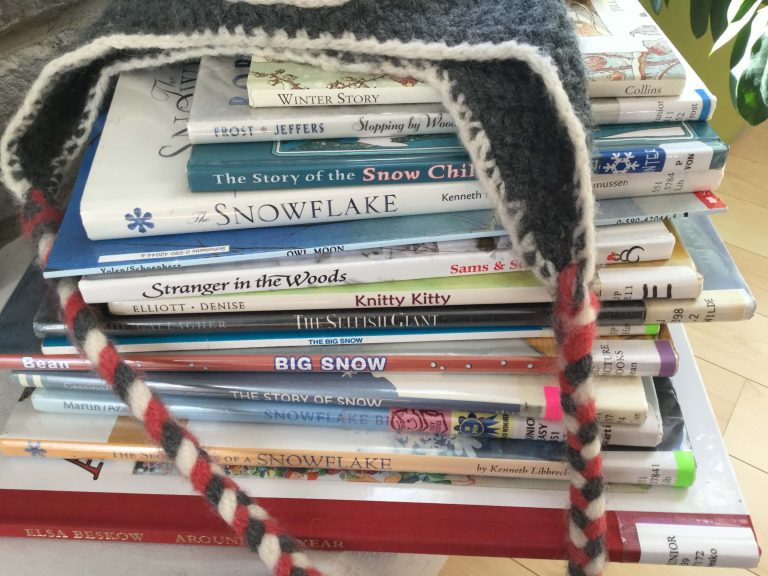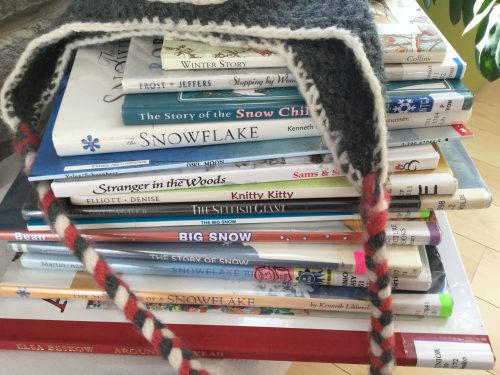 Another great opportunity afforded to us during the winter season is that of Nature Study. Now, I know many of us have great intentions about nature study in winter. But I for one always end up feeling quite a bit of guilt when my plans don't turn into reality and I end up avoiding getting outside with my children. But did you know that you don't even need to go outside to enjoy nature study with your kids this winter? You can keep warm inside with these ideas! 
My kids often joke about the lack of snow days in our homeschool!  We're simply not as affected as our local PA schools. But if the weather gets too snowy for too long, other co-op classes get canceled and yep…we can ALL get fidgety (including Mom).
Over the years different ideas worked to pass the winter blues season — below are a few favorites:
The BIGGEST hit was my Exploration Station idea for different subjects!
I basically took out every. single. item we owned on a particular topic and let the kids explore to their hearts delight, in this case MATH. No planning, little other schoolwork accomplished…but a breather day for everyone.
See if it works for your homeschool!
Creating a wintery nature table can feel a little more challenging than other seasons, but yet I feel it's just as beautiful.
Sometimes we took part of a day to create a simple table like the one above. Instructions for materials used, etc can be found at this post.
And finally, winter is a GREAT time for using a day to read, read, read!
Whip up some hot cocoa and popcorn (or whatever snack you like), create an indoor picnic feel or let the kids build a fort, then simply enjoy the company of good books.
If you have Preschool to 2nd graders…here is our list of favorite winter picture books. Whatever you choose, enjoy the season by making family memories!
When we first began homeschooling, we lived in Central Oregon. We were often confined by snow in the winter and thereby had ample opportunity to explore this remarkable season to its fullest. While we now live on the coast – and snow is a less frequent guest, we still relish our time indoors when we can slow down and reconnect with one another over a board game or shared literature.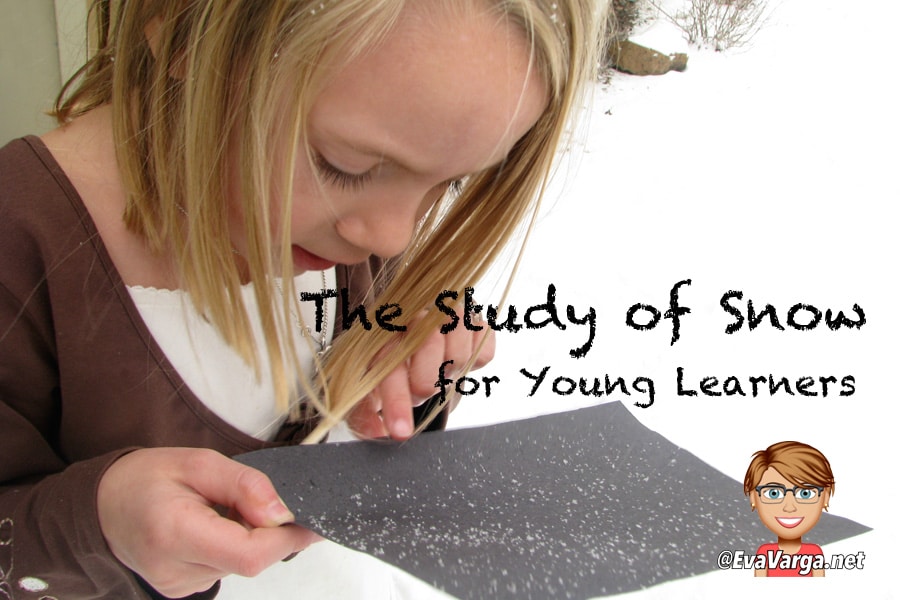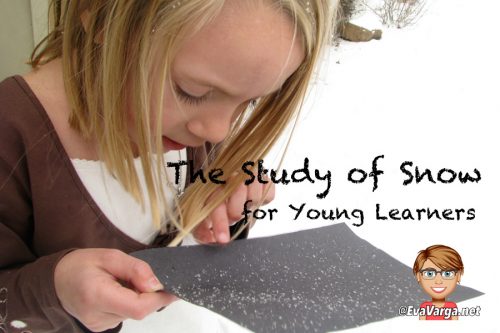 In past years, our favorite "snow day" activities involved investigating snow itself – an activity we returned to year after year and always learning something new: The Study of Snow for Young Learners and Snowflakes Across the Curriculum.
There are numerous ways you can bring nature indoors. Keep a nature center or table strewn with pine cones, seashells, or other things you've found on your walks. Set up bird feeders or an observation station in your backyard that you can observe from a wide window. You might also enjoy creating nature quizzes for one another, for example:  Oregon Nature Quiz: Winter Wonderland Edition.
Read a book by a renowned naturalist to learn more about a topic of interest to you. My daughter and I are fascinated by corvids. In my post, Ravens in Winter, I share nature study tips and activities to develop in-depth unit study for teens. Another fascinating topic, especially if you are stuck inside, is a study of winter storms – A Look at Oregon Coastal Winds.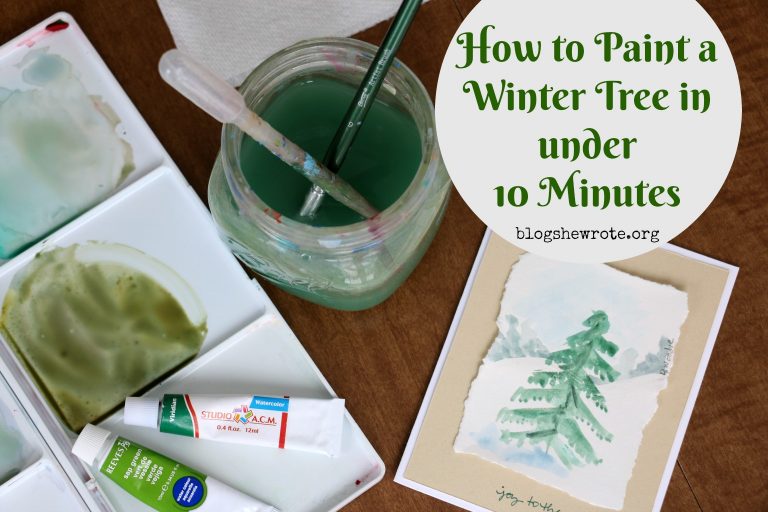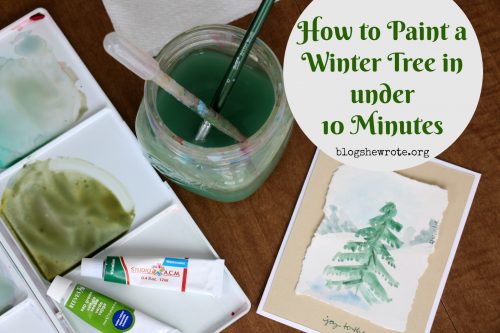 In upstate NY, we are prepare for winter's long haul mostly by enjoying the snow outdoors! But, sometimes it's too cold to be out and spring arrives late, so it's important to be intentional about warding off cabin fever.  Here are some winter activities we enjoy:
How to Paint a Winter Tree in under 10 Minutes– a tutorial on painting evergreens with a lesson on mixing greens
Nature Journal Calendars– These downloadable calendars provide indoor and outdoor nature activities, field guides for each season, and literature recommendations for each month of the year.
10 Best Podcasts for Your Inquisitive Teen– Several of our teens enjoy listening while they work on tasks and podcasts are easy to take on the go or listen at home.
10 Best Podcasts for Curious Kids– This list is for kids and tweens. Perfect for quiet times of floor play!
Geography Quest: Great Backyard Bird Count Edition– February is a snowy month and it's time for counting birds at your feeder from inside where it's warm!
Top 10 Toys for Open Ended Play– These are the ones that have stood the test of time in our home long beyond childhood. Elaborate worlds were built indoors that provided hours of winter fun.
Did you know that our Curriculum Choice review team features a different homeschool topic each month? You can see what they have shared on various homeschool topics under Review Team Features.
What are YOUR favorite snowed in homeschool ideas? We would love to know!