We are learning some typing skills over the holidays with homeschool typing for all ages with Typesy Homeschool keyboarding curriculum. "I LOVE Type Man!" said youngest this morning. We are changing up December with Christmas school 🎄 — including typing. This is such an easy and FUN way to fit in typing skills — even with all the hustle and bustle of the next weeks. This typing program is also great for the every day homeschool. We will be building keyboard skills the whole year through!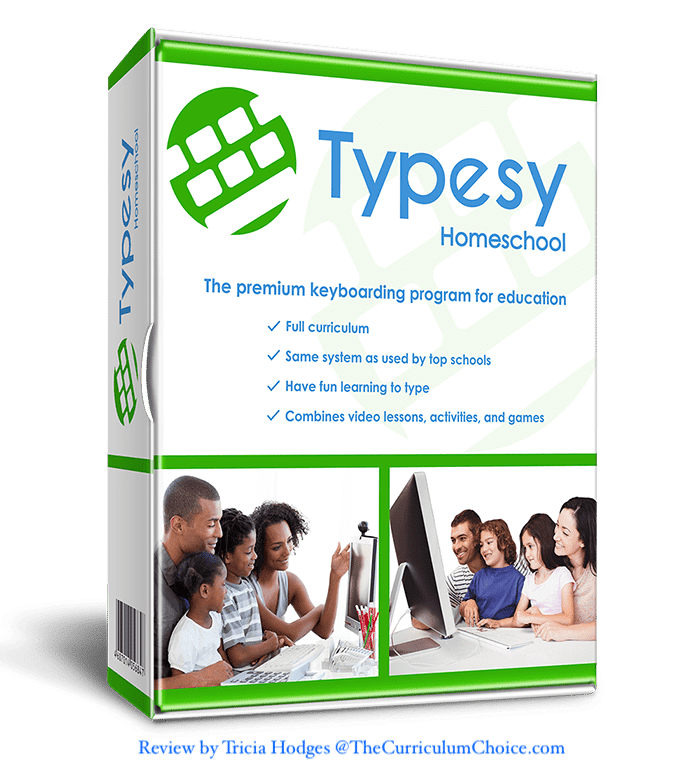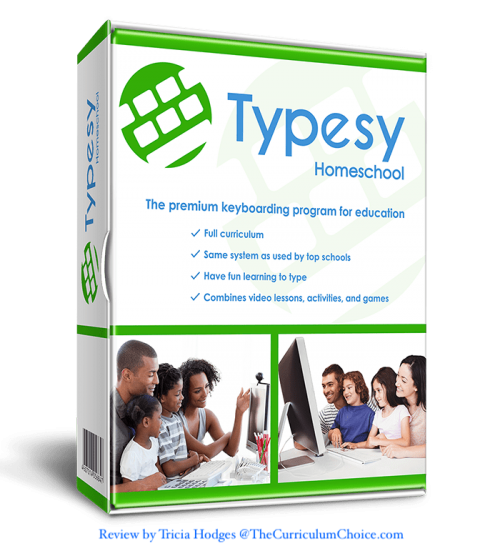 Don't miss the giveaway at the end! We received access to the Typesy homeschool program in exchange for an honest review. I was compensated for my time writing the review. All opinions are our own and we are so excited about this homeschool typing skills program for all! Please see our disclosure policy.

Typesy Homeschool Typing For All Ages
What I like about Typesy Homeschool as the parent:
"Typesy stores everything in the cloud and all your computers automatically stay in sync. You get unlimited installs on all your Windows, Mac, iPad and Chomebook devices. Start training on one device, and continue right where you left off on the next."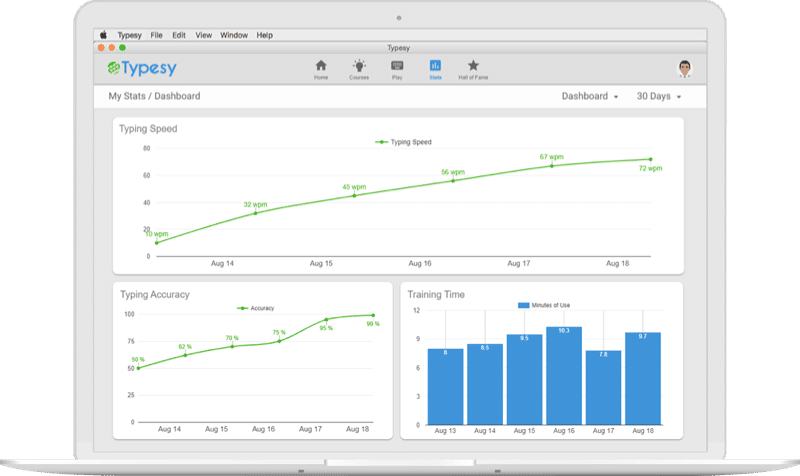 I was able to set up each student very quickly. I can log in and track progress easily. I really like quick and easy resources that are efficient and effective. That is so important in a homeschool.
Typesy is like a homeschool typing coach – with prompts for challenges and progress bars to help each child see how they are doing. It is rewarding to see progress.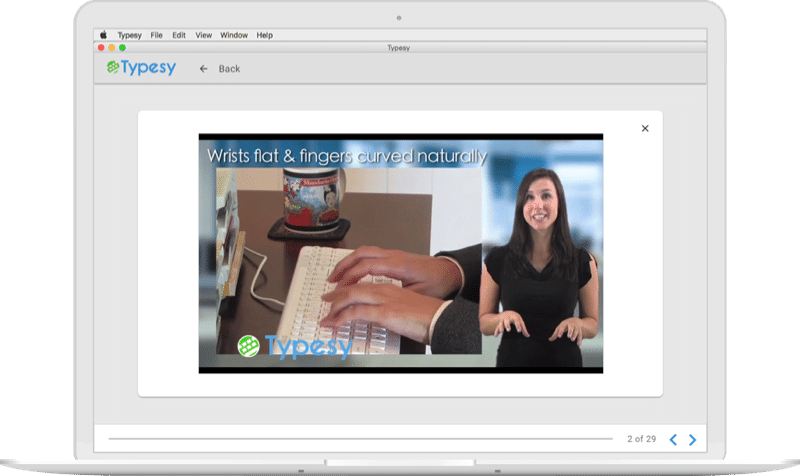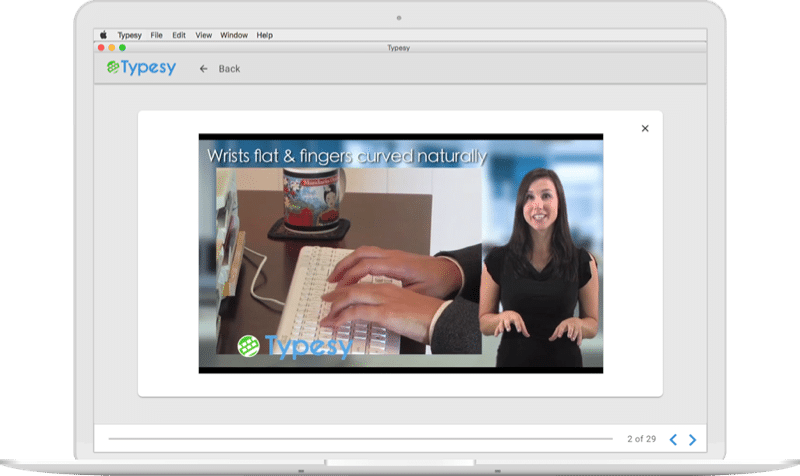 Lessons are created by typing experts! My children learn the correct keyboarding techniques from the start.
NO ads! That means no distraction for my students.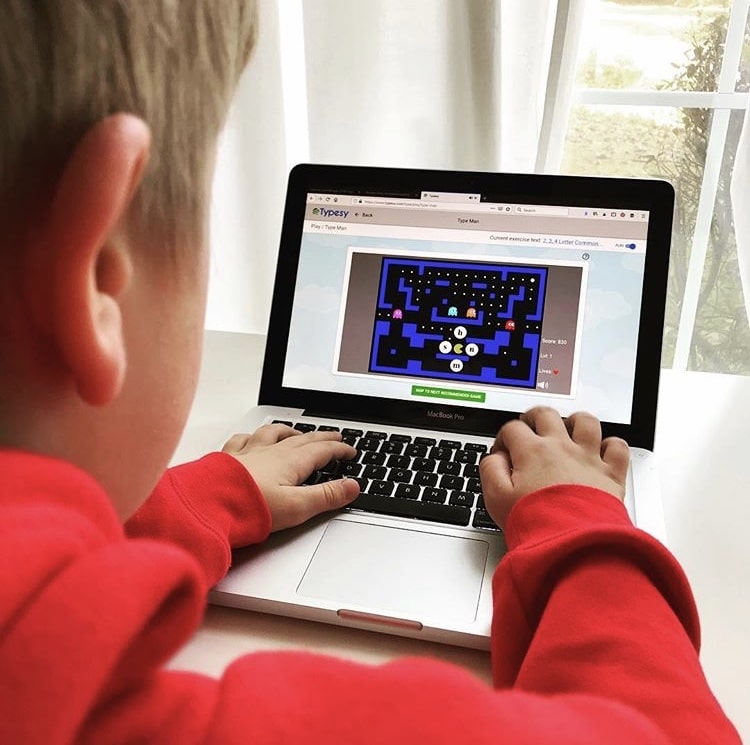 What my homeschool typing students like about Typesy Homeschool:
"I LOVE Type Man!" said youngest this morning. Type Man is like Pac-Man.

"This is great!" – my 7th grade writer (who finished her 50K words for National Novel Writing Month this past November). She says that this will help her so much with accuracy and speed.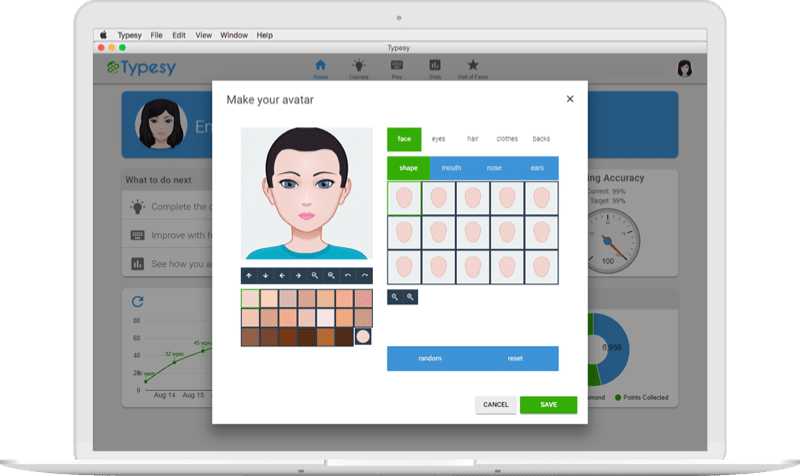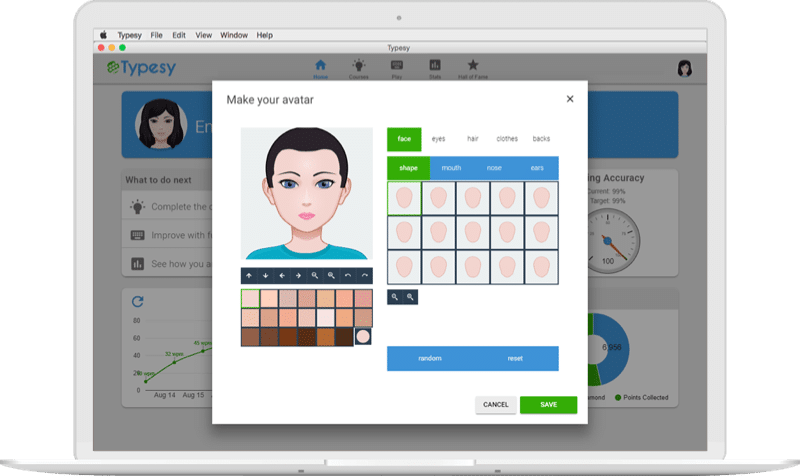 Each student can build an avatar, status points and aim for the Hall of Fame!
Homeschool Typing for What Ages?
Hooray! This homeschool typing program is for all ages. Our homeschool typing school consists of 5th, 7th, 11th, homeschool grad and adults!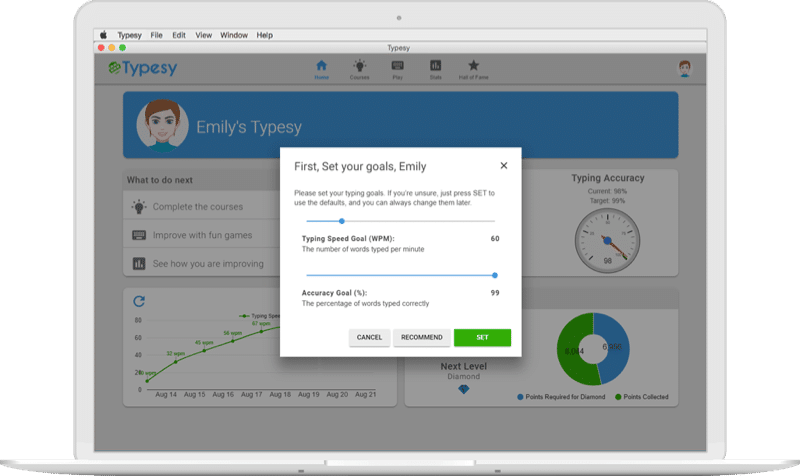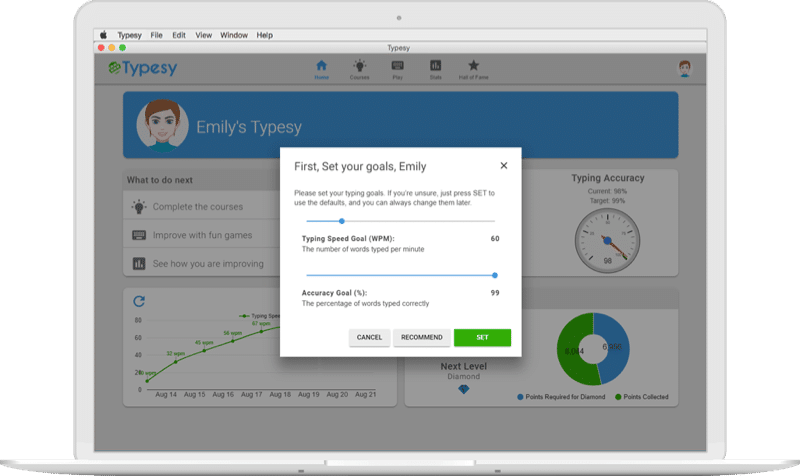 How We Will Use Homeschool Typing
Homeschool Typing is a fun 'brain break' in between subjects. Some of my students choose to start their day with Typesy and some save it for the afternoon. It is flexible that way. We can even have everyone at the table, doing a homeschool typing 'class' – each at their own level and own pace.
What is included in Homeschool Typing?
You can choose different access levels for the Typesy homeschool program according to your needs: small homeschool, big homeschool or co-op. I have listed the breakdown and cost at the end of this review.
No matter what you students in the mood for, Typesy has a fun way to learn and the challenges are presented in different ways. We are truly impressed at how very thorough, encouraging and fun this typing resource is. You can start in 'Courses' for basic keyboarding skills or head directly to 'Play'.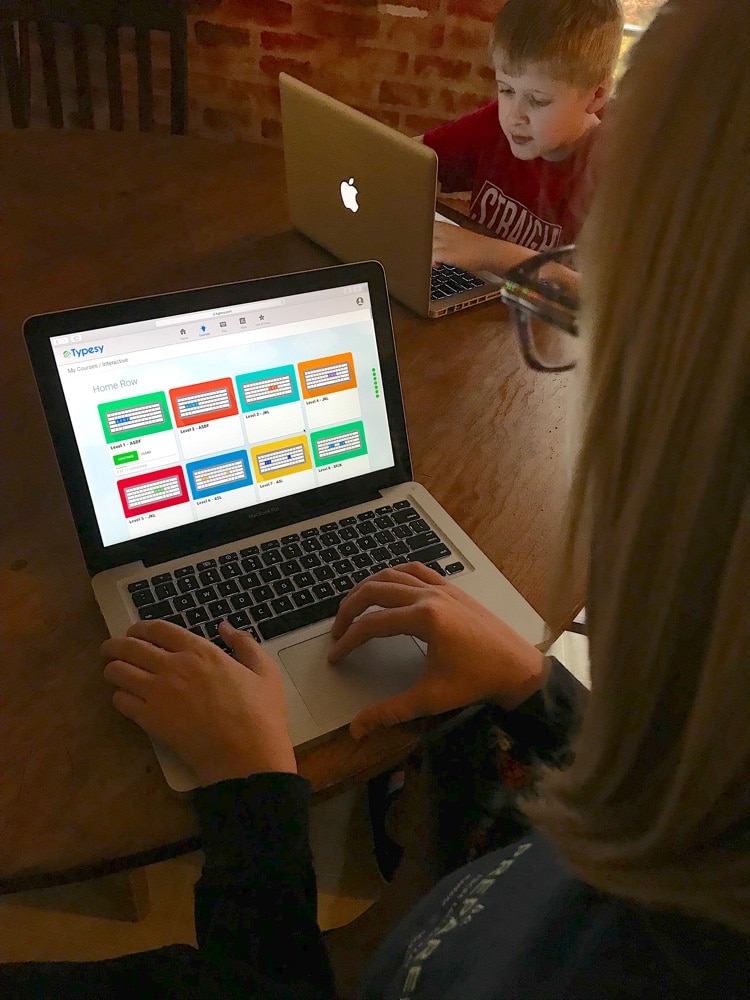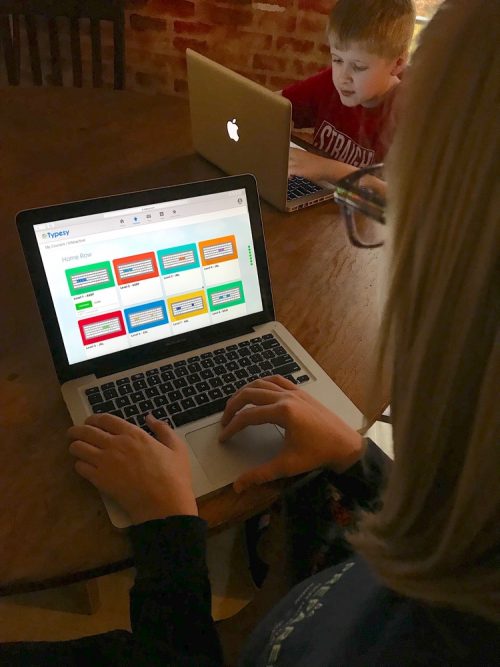 But first, let's start at the 'home' tab.
Under the PLAY button
Take a look at all the different skills you can work on with fun challenge 'games':
Accuracy Building – Falling Words, Rising Words, Focus, Sinking Words
Speed Boosting – Speed Builder, Letter Train and Letter Train II
Keyboard Skills – Quick Trainer, Key React, Key Memory, Catch
Typing Fun – Type Man, Clumsy Bird Typing, Jimbo Jump, Submarine Dash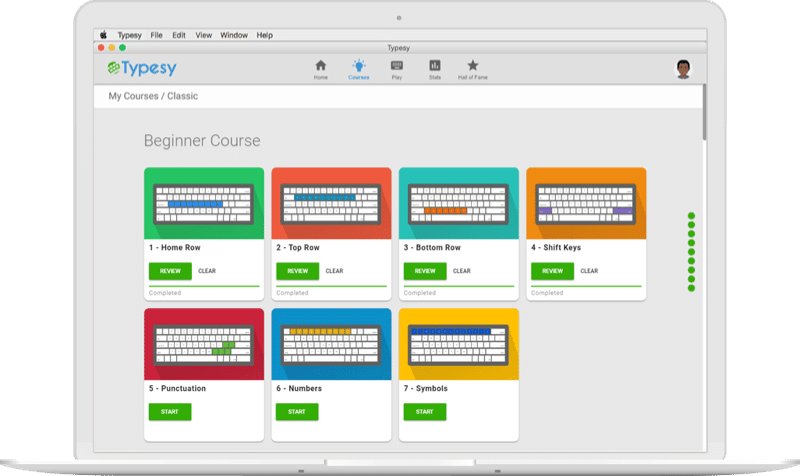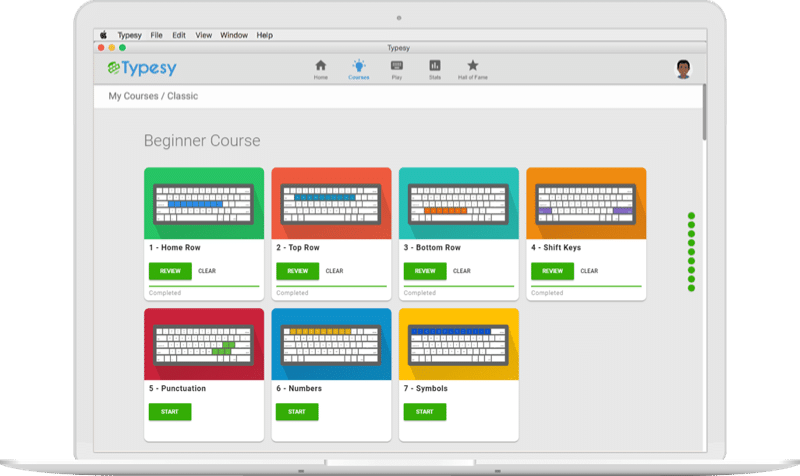 Plus the basic Standard Activities:
Typing Lesson
Test Yourself
Under the Stats Button
Keep track of your speed and where you are in the Typesy courses.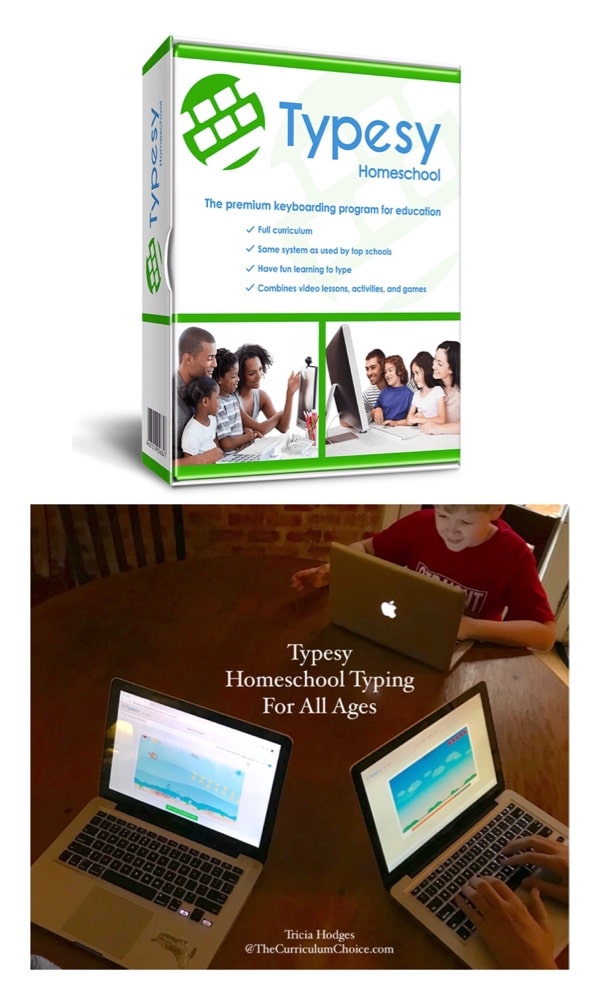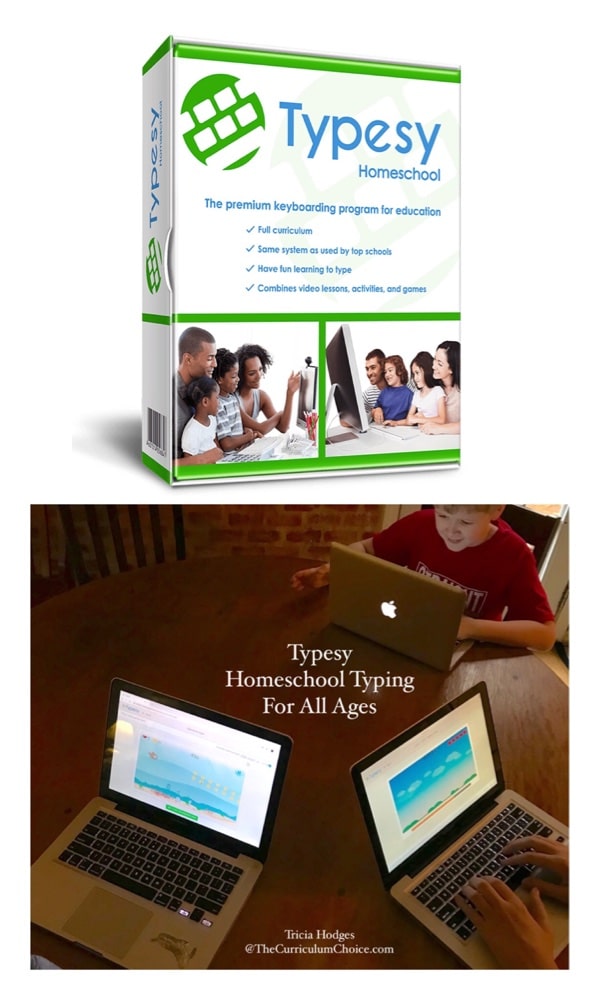 You might also like to investigate:
Typesy for the Small Homeschool Family (2 parent-teacher admin accounts, three student accounts and unlimited 5 years access for just $67)
Typesy for the Big Homeschool Family (3 parent-teacher admin accounts, 10 student accounts, 5 years unlimited access for just $97)
Typesy for the Homeschool Co-Op (10 parent-teacher admin accounts, 30 student accounts, 5 years unlimited access for $197)
In summary, the Typesy homeschool typing program is most timely for us in many ways. I didn't realize how much we needed to focus on our keyboarding skills. Typesy Homeschool keyboarding curriculum sure makes it easy for all of us to do just that! (and continue to practice!) Typing skills are so important.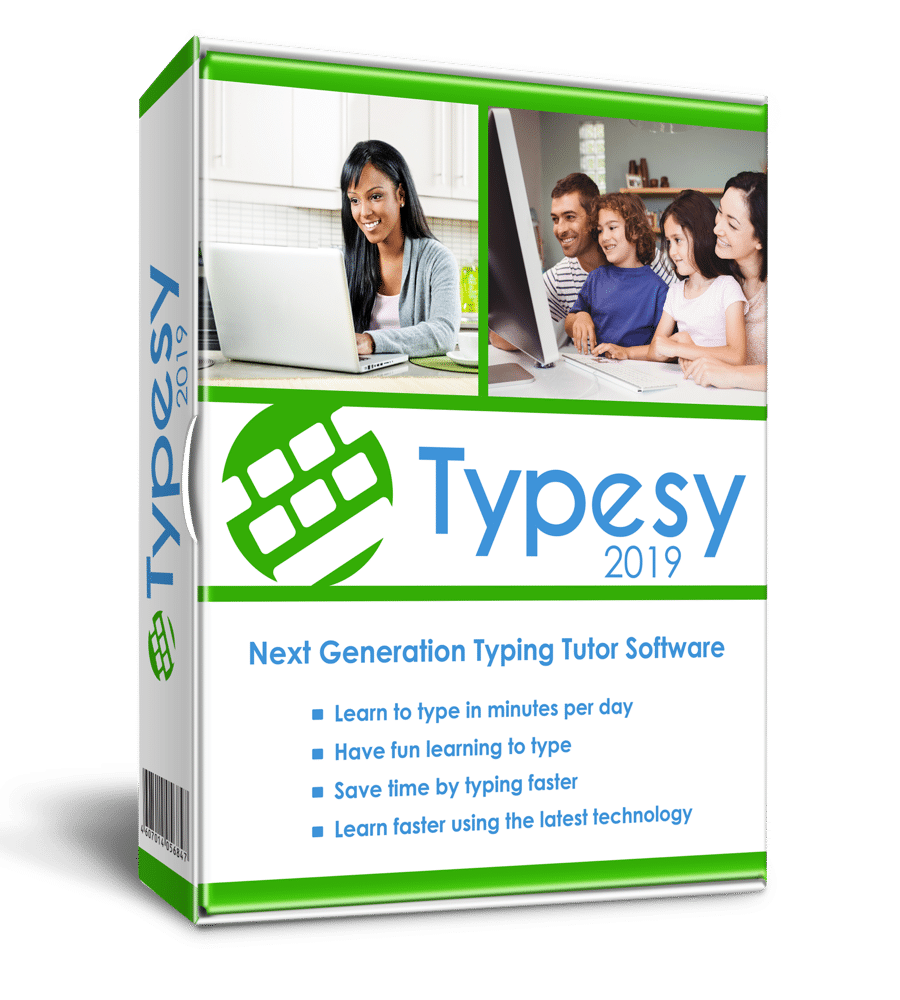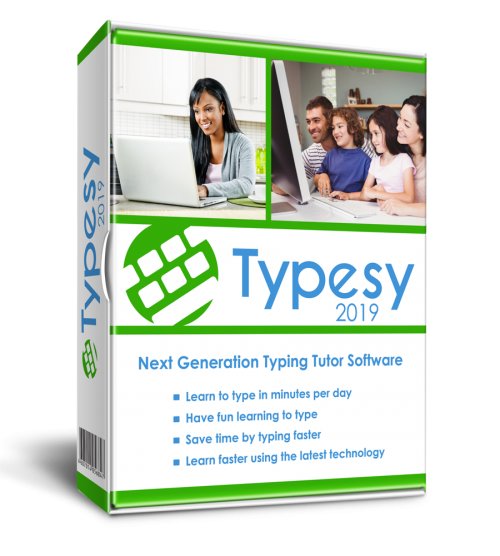 Now for the giveaway!
Typesy has generously offered one (1) Typesy Homeschool Keyboarding Curriculum to FIVE (5) Curriculum Choice readers. Simply follow the instructions in the rafflecopter widget below…
Besides holiday homeschooling, I can see this being something to continue during the summer too! Do you make keyboard skills part of your daily homeschool?