When winter comes, many people hibernate, patiently waiting for spring to arrive. But for homeschooling families, the thought of kids being cooped up inside for a couple of months is overwhelming. Luckily, Cindy West gives everyone a reason to head outside into the cold with her Snow and Ice Nature Study.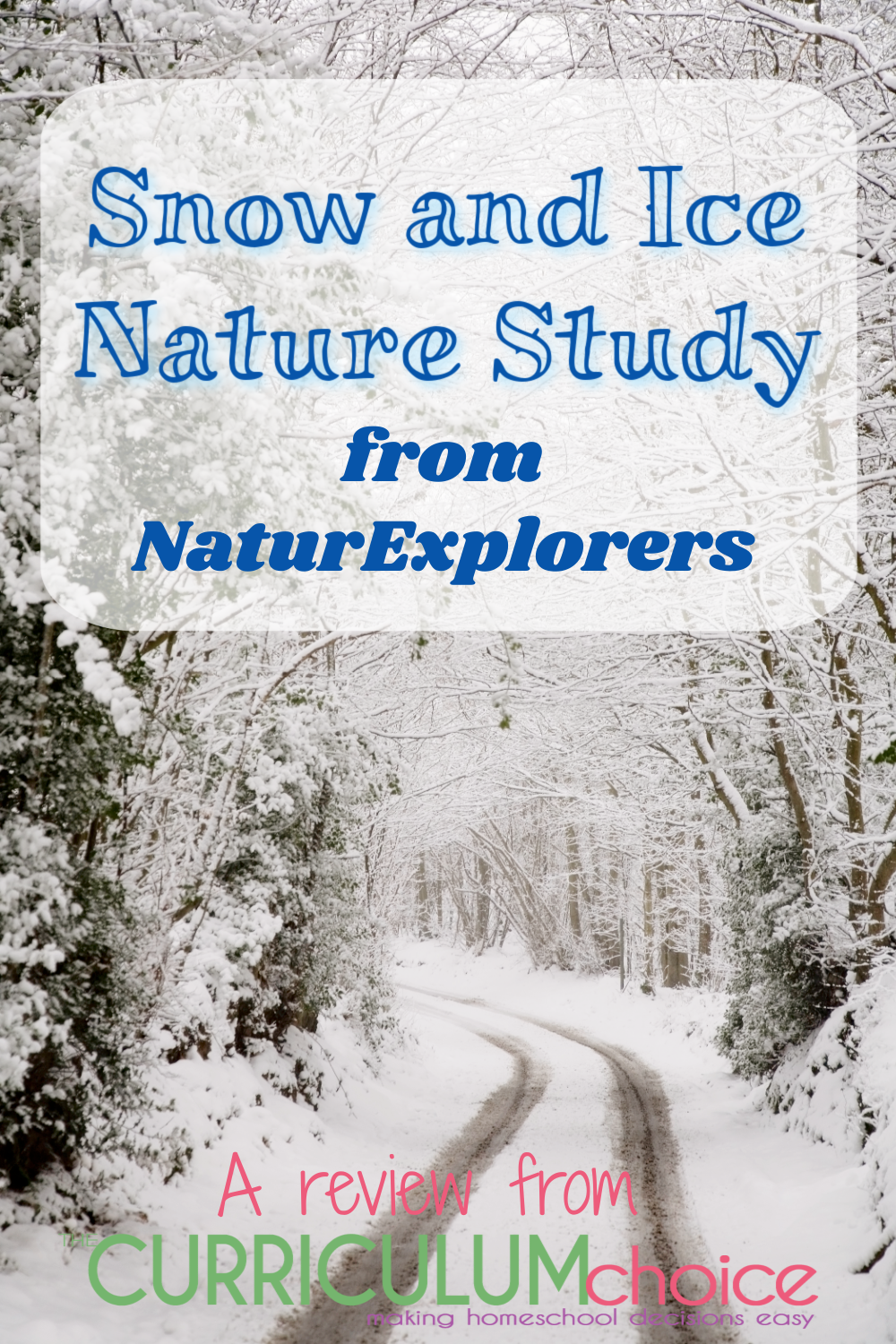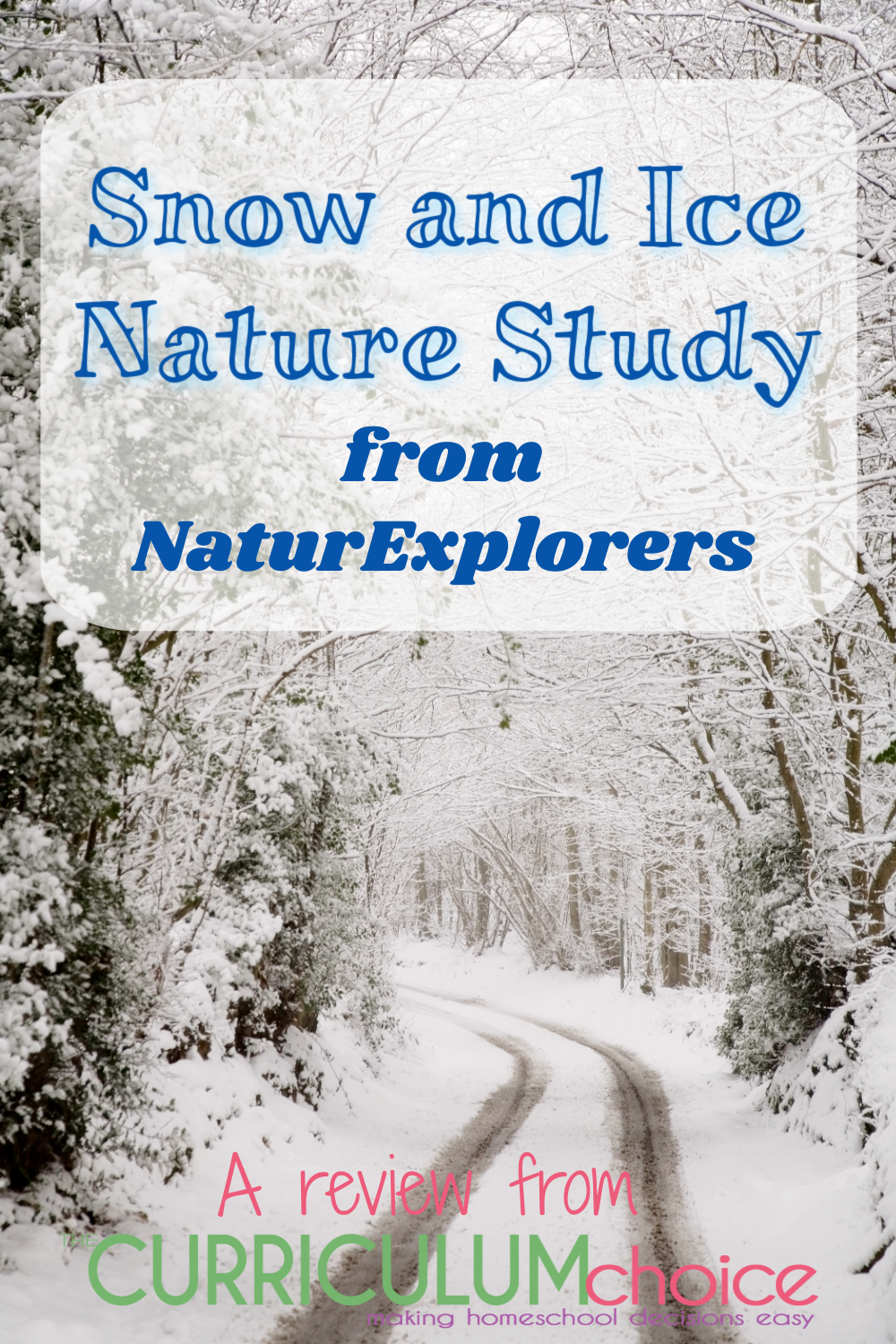 Affiliate links are used on this website. Please see our disclosure policy for more details.
For those of you familiar with the nature studies from Our Journey West, you know that every book is chock full of science and nature lessons, as well as fun activities for all ages, and this volume is no different.
Are you teaching multiple ages? Make sure to look toward the end of the eBook to find simple ideas for younger kids and a section to help take the lessons even further for middle and high school students.
Learning about Snow, Ice, & Frost
This study starts out with some facts you'll need to teach your kids about winter weather, including information about the earth's rotation/distance from the sun, temperature, and the stages of water. Students will learn how frost, ice, and snow are created and what makes each one unique.
Kids will discover the six common snowflake shapes as well as how snow differs depending on the temperature outside when it falls. In fact, they'll find out that if they want to build something out of snow, they'll want snow that falls when it is just below freezing because it will be wet enough to stick together. Science is fun!
One of my favorite parts of this curriculum is the fact that all of the activities are separated into three sections – snow, ice, and frost. This makes it incredibly easy to find something to study, no matter what kind of winter weather you have.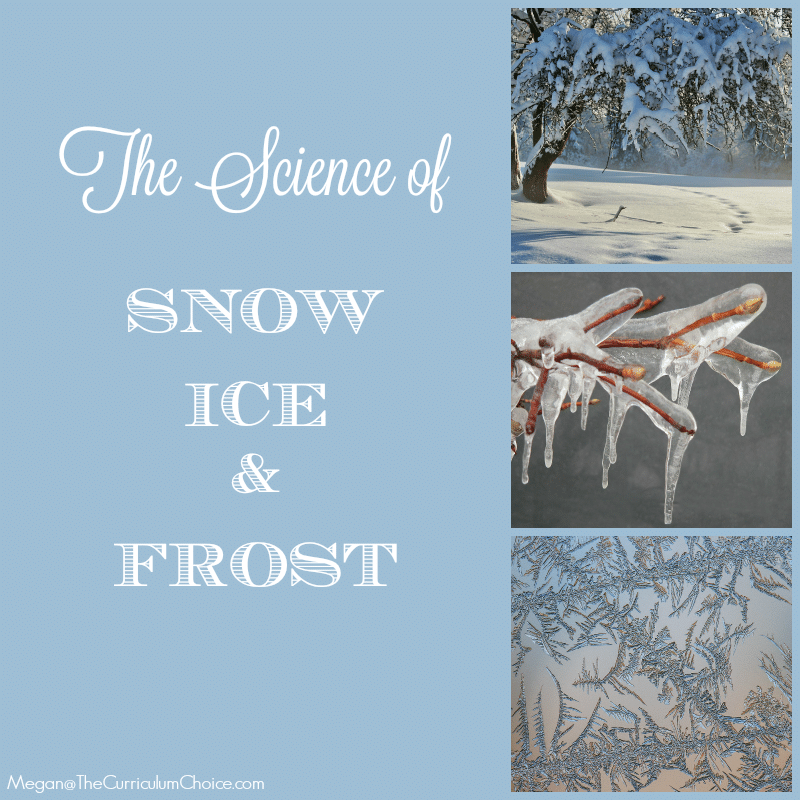 Hands-on Activities and Science Experiments
A strength of this nature study is the large variety of projects that are included for both outdoors and indoors.
Here are some that would be enjoyable for older kids. They're all outlined step-by-step in the book.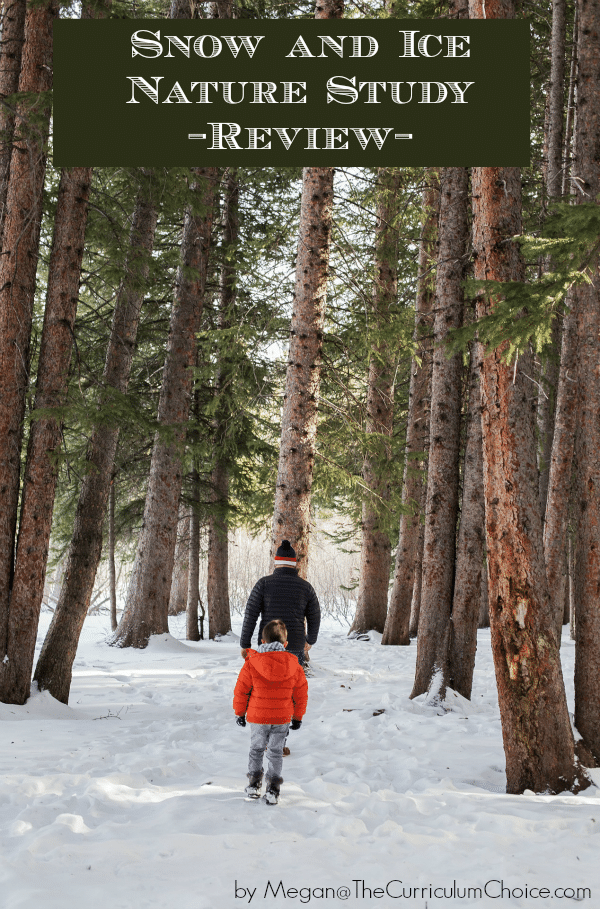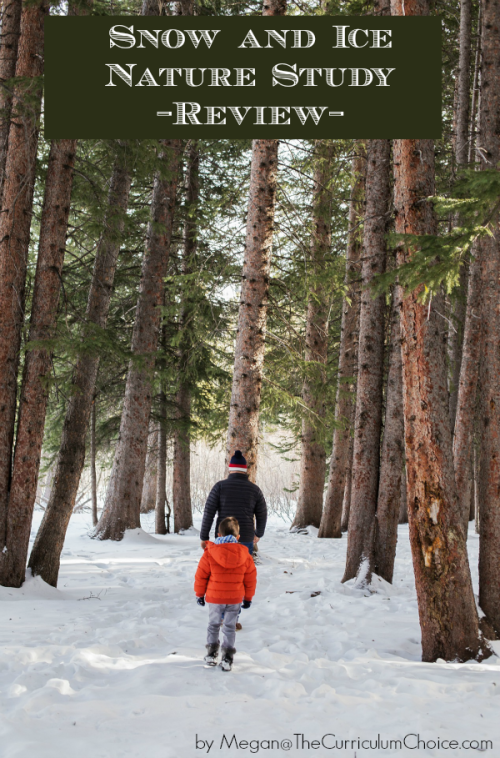 Identify snowflake shapes using a snowflake field guide.
Build a snow shelter to learn about insulation. Discover how snow can be cold, yet still keep you warm.
Conduct an experiment to see why ice can be damaging.
Use a magnifying glass to identify different frost patterns.
Learn about animals suited to the cold.
Complete a fun, snowy scavenger hunt.
Compare and create your own crystals.
Bring some snow inside for a wide variety of experiments.
Use a timeline to research the great snowfalls of the last two centuries.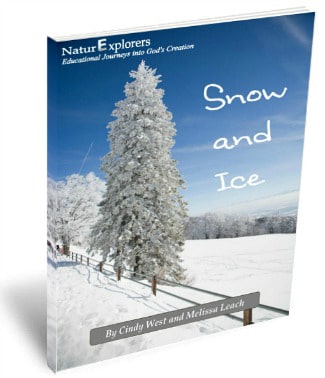 Aside from the hands-on activities, this curriculum also includes vocabulary and scientific terms for your student to learn. Words like wind chill, snowbelt, insulator, arctic research stations, and lots more. They'll be able to include some of their new vocabulary words when they complete a writing assignment using one of the many writing prompts found inside the eBook's pages.
Do you have a creative student? There are even suggestions for incorporating the arts into your lesson plans.
Nature Journal prompts
Poetry
Works of Art depicting winter
Music inspired by the season
Winter themed literature to read
If you're looking for a way to get your kids excited about heading outdoors this winter, use the Snow and Ice Nature Study from Our Journey Westward. They'll have fun learning about the science of the season and will discover just how amazing and beautiful winter really is.
The nature studies from Shining Dawn Books are an inexpensive way to help you teach science in your home. In our homeschool, we've used (and loved) 100+ Creative Nature Walks, Wonderful Wildflowers, Peaceful Ponds, and Butterflies Flutter By.
Have you ever included snow and ice into your science lesson plans during winter?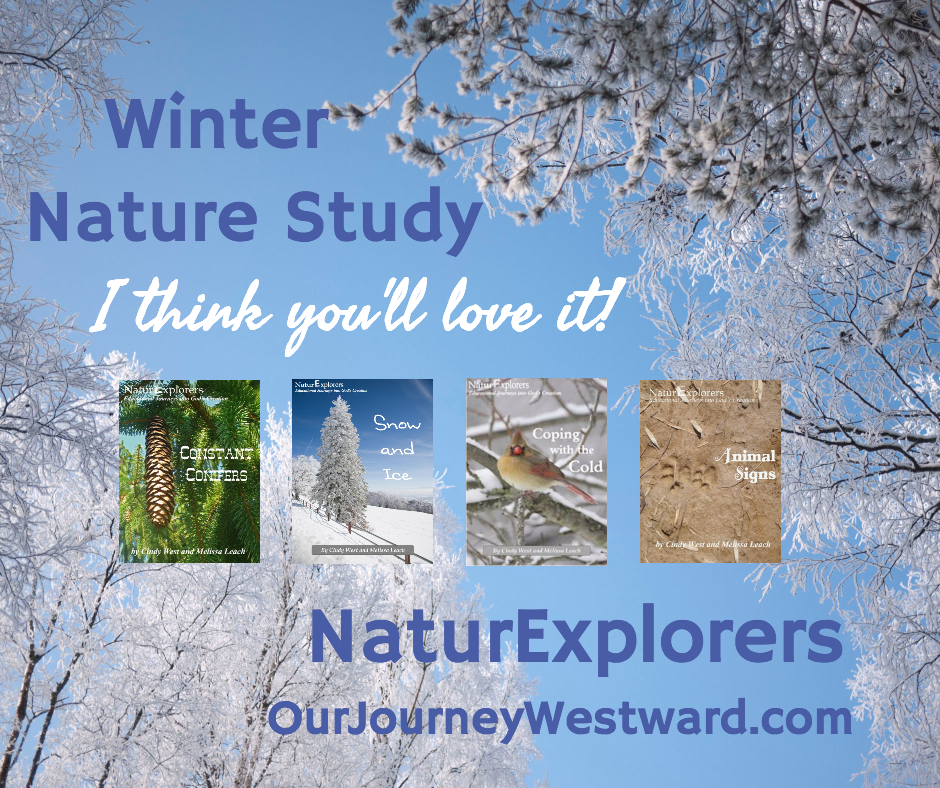 ALL NATUREXPLORERS REVIEWS
If you don't want to just take my word that these are wonderful books, then be sure to check out all the NaturExplorers Reviews of many of the individual NaturExplorers unit studies here at TCC.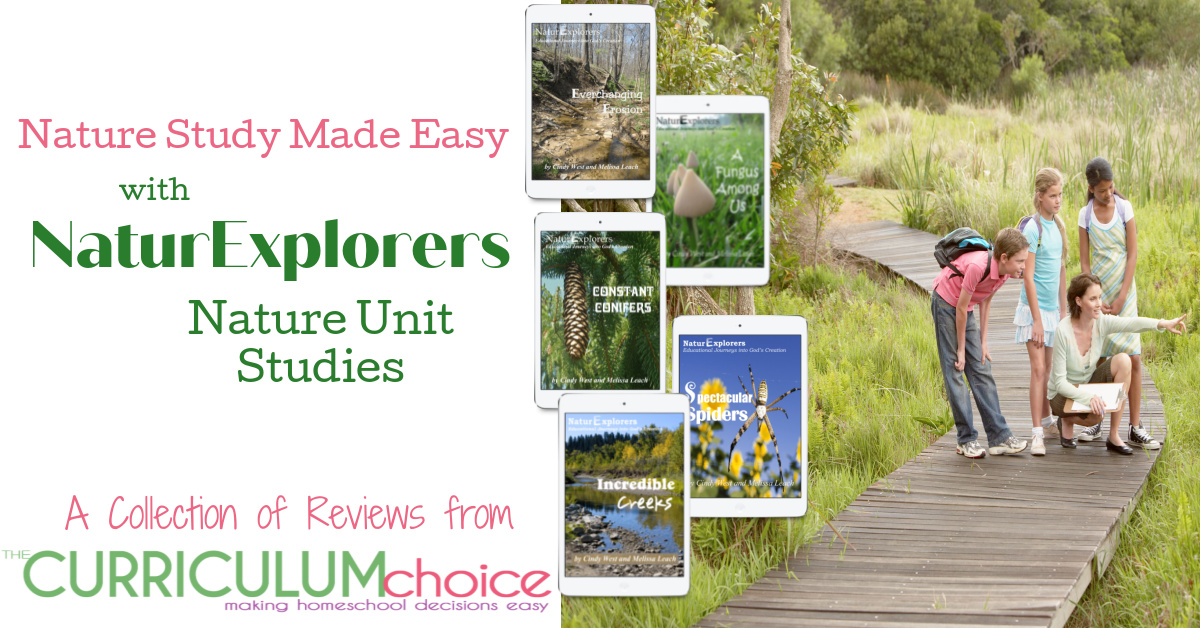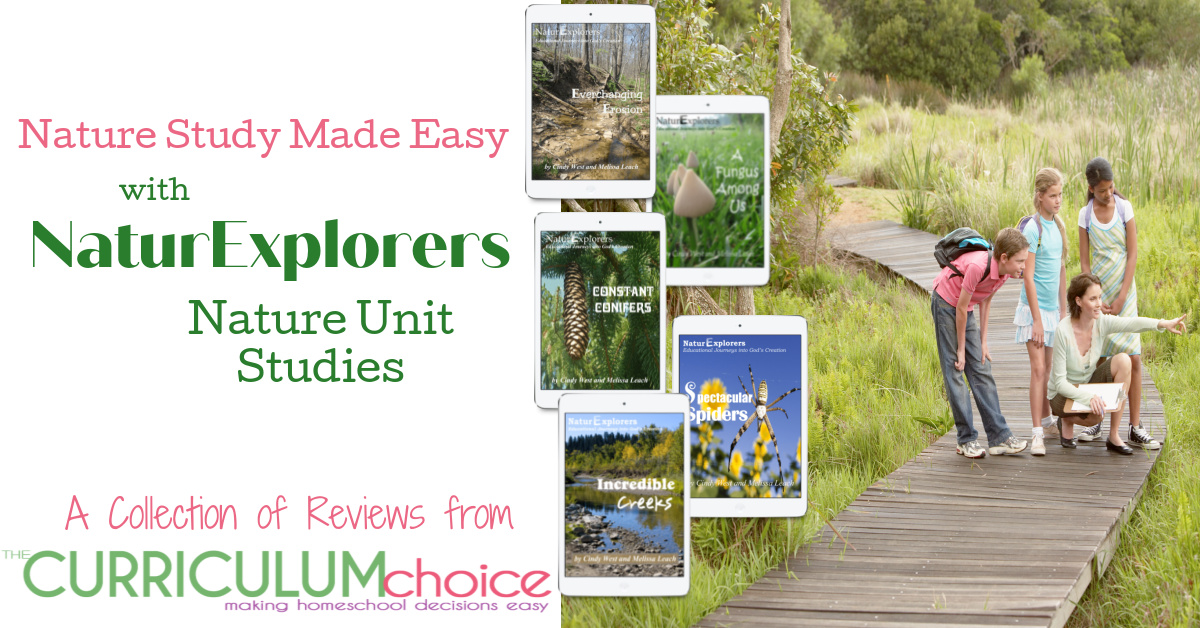 ~ Originally published January 2016 by Alison