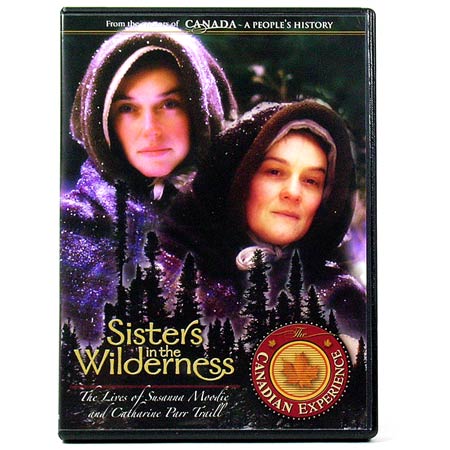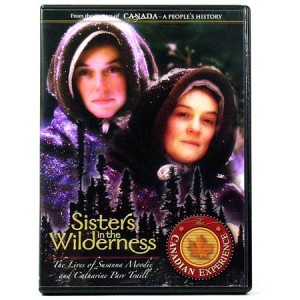 Here's a wonderful introduction to Canadian history and literature for the whole family:  Sisters in the Wilderness. This DVD portrays the mid-19th century pioneer life of two sisters who sailed from England expecting an easy existence in the Canadian bush.  Incorporating both contemporary artwork and dramatization, this quality film full of beauty, pathos, humanity, and history tells the story of Susannah Moodie and Catharine Parr Traill, both writers.  Their two families settled in the bush close to each other and, after years of hardship, moved to town.  Throughout their lives both Catharine and Susannah  continued to write about their experiences.  The movie Sisters in the Wilderness is based on their books.
Although not designed as a curriculum, Sisters in the Wilderness can be used as the basis for a thorough study of Upper Canada pioneer life.  It shows
the English background of many immigrants,
the ocean journey,
the arrival in Canada,
survival and adaptation in winter and summer,
hardship and ingenuity,
the Rebellion of 1837
and so much more.
Each element of this beautifully produced movie highlights a fascinating aspect of the history of Upper Canada in the middle of the 19th century and beyond.
After watching Sisters in the Wilderness and seeing how real pioneer families lived, younger students understand A Pioneer Story much better.
Sisters in the Wilderness gives older students an appealing introduction to the two women's books as well.
Catharine Parr Traill, the optimistic sister, wrote The Backwoods of Canada, focusing on hints for new colonists and on nature.  There is a wealth of practical and everyday history in Catharine's writing.  This book is part of our Canadian geography curriculum.
Susannah Moodie, more gloomy and literary, wrote the famous book Roughing it in the Bush.  This sombre personal history of an upper class British gentlewoman trying to survive in the woods was written as a warning to those 'back home' who were considering such a move.  Roughing it in the Bush has become one of the foundational works in Canadian literature, greatly influencing it in modern times.
In summary, Sisters in the Wilderness, available from Northwoods Press, introduces the whole family to Canadian pioneer life in a delightful way and sets teens on the path to studying Canadian literature.
Disclosure: I received a review copy of Sisters in the Wilderness from Northwoods Press.
Written by Annie Kate, a Christian homeschooling mom of five, who reviews and blogs at Tea Time with Annie Kate.  You can read her other Curriculum Choice reviews here.