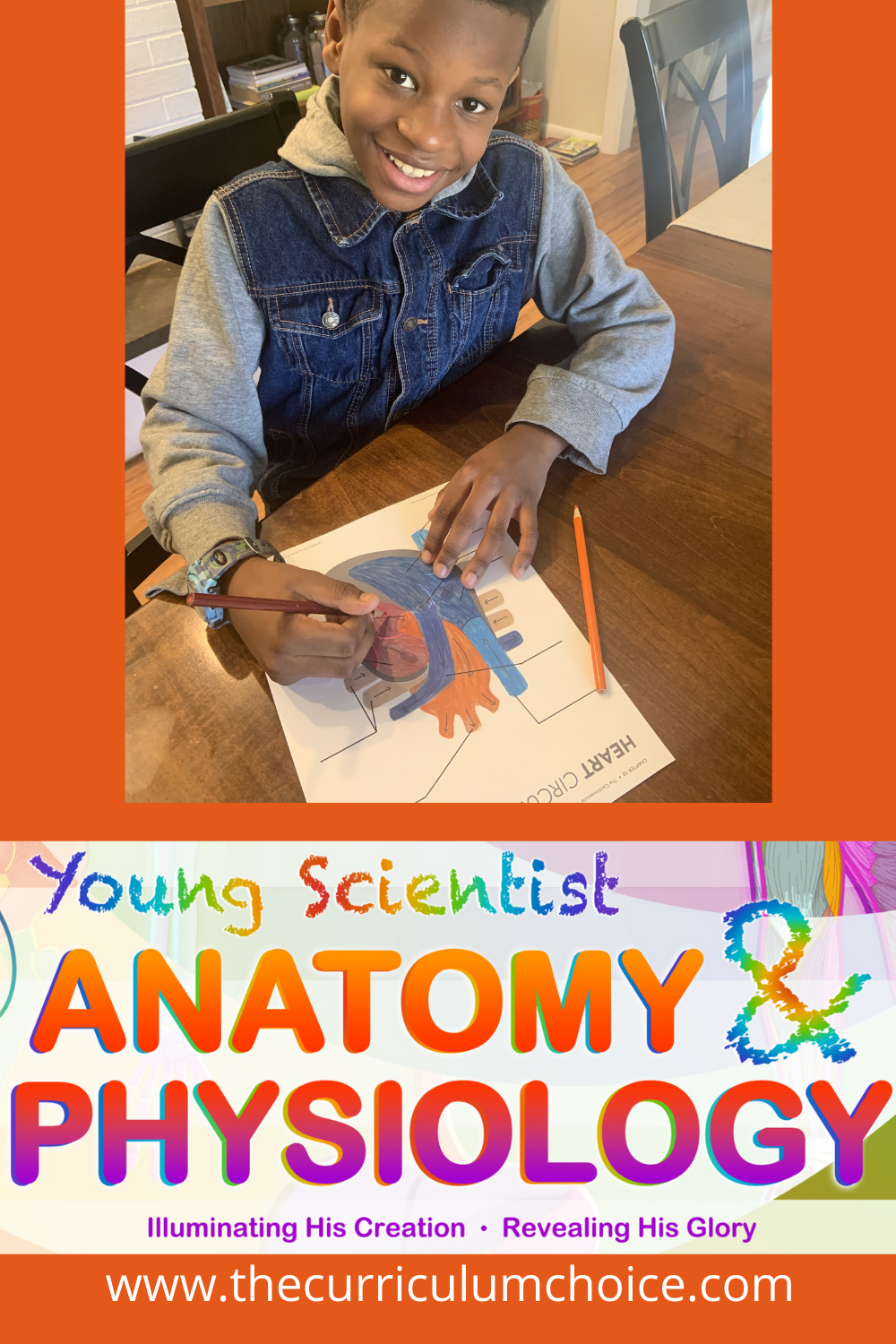 This post is sponsored by College Prep Science. I was compensated for my time to review; all opinions are my own.
So many companies want the attention of homeschoolers these days!
Especially in this pandemic season, where homeschooling grew, the options for curriculum feel endless. For example, books, kits, unit studies on every subject and for every reason exist.
To help parents wade through it all, reading reviews can help.
With this in mind, today I introduce to you College Prep Science. I'm excited to share a company new to me. I find this one beneficial to homeschool families.
Online Self-Paced Homeschool Classes
College Prep Science is a Christian business offering many online live and self-paced homeschool classes.  The owner, Greg Landry, worked as a professor and is also a homeschool Dad. He teaches courses in a very thorough manner.
Specifically, College Prep Science includes a passion for four principles. Greg wants students to think deeply, critically, biblically and creatively.
Our family reviewed the Young Scientist Anatomy & Physiology class for 4th – 7th graders. We used it as a supplement to our science study this year. However, so many more courses are available!
Examples of Live Classes:
Biology – College Prep

 

Life Prep Biology

 

Chemistry – College Prep

 

Life Prep Chemistry

 

Life Prep Physics

 

Human Anatomy & Physiology

 
I like the idea of offering both college prep and life prep classes. Read more about each one HERE.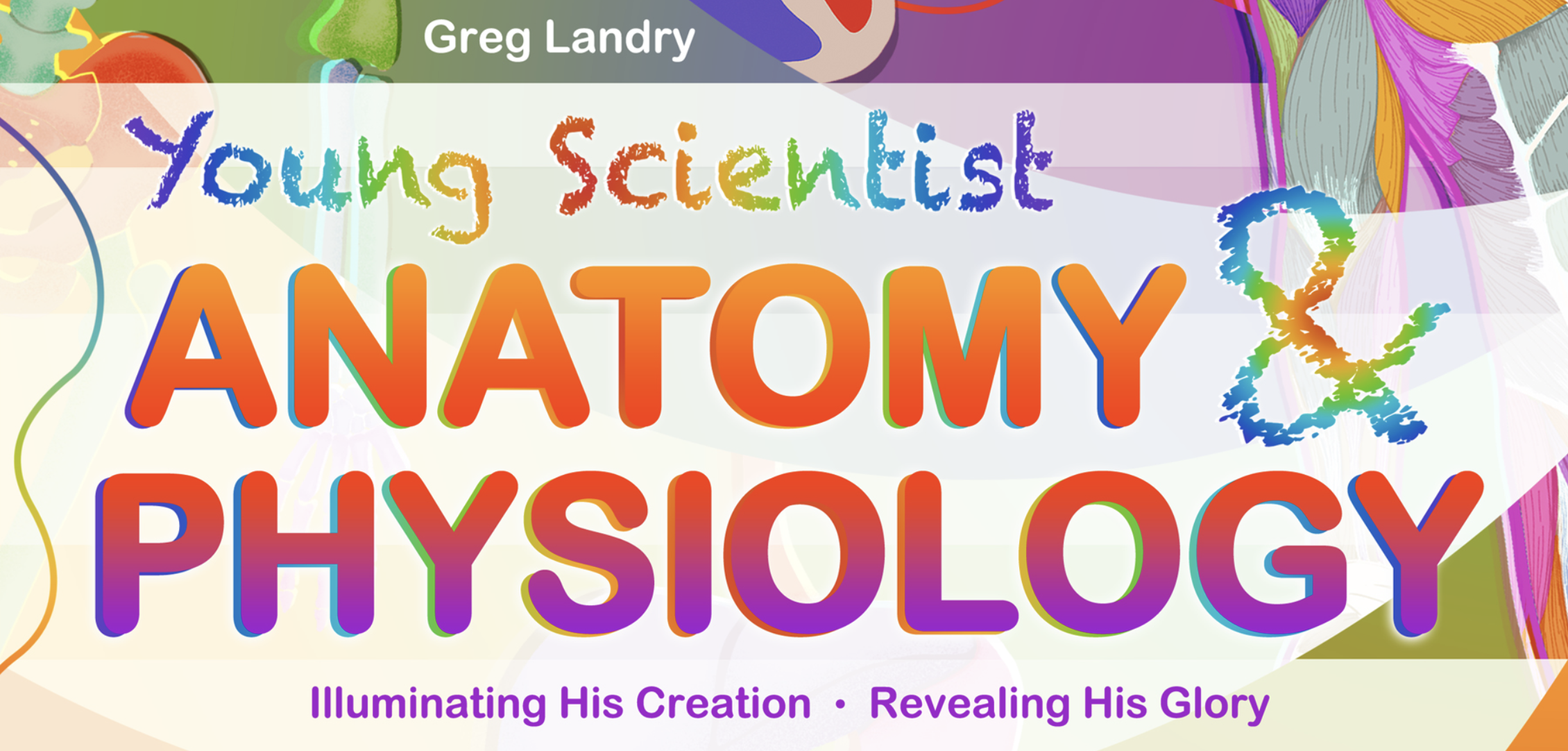 Self-paced classes include some of the same topics above. 
In addition, self-paced courses on Exercise & Sports Physiology, Biochemistry, Microbiology, Embryology and even Study Skills are offered!  All hosted online with video teaching and includes a PDF student workbook download. This workbook can be printed or used online.
Just take a look at the gorgeous graphics in the workbook, which come in both full-color and black and white.  I had my son use the B&W for coloring his own heart diagram: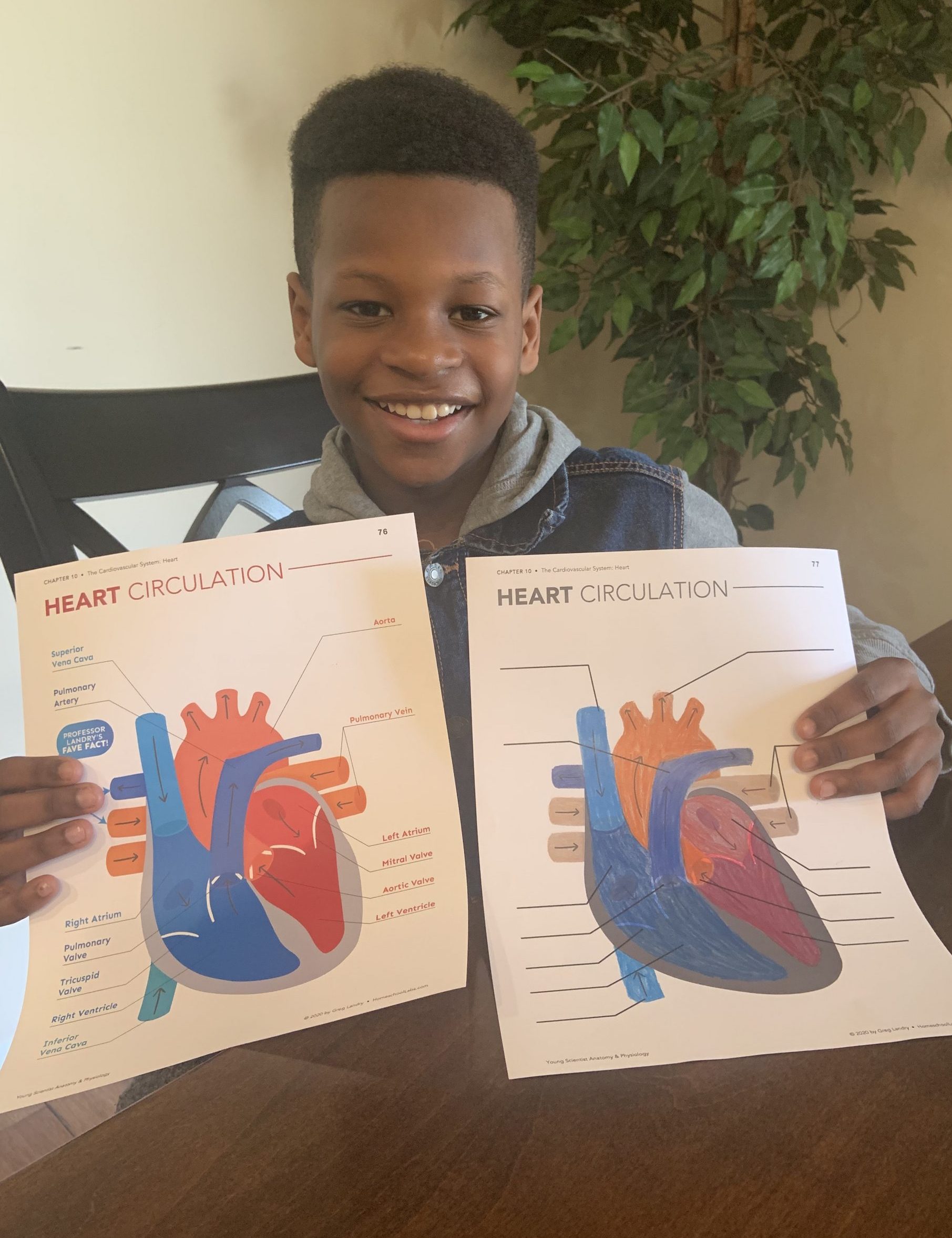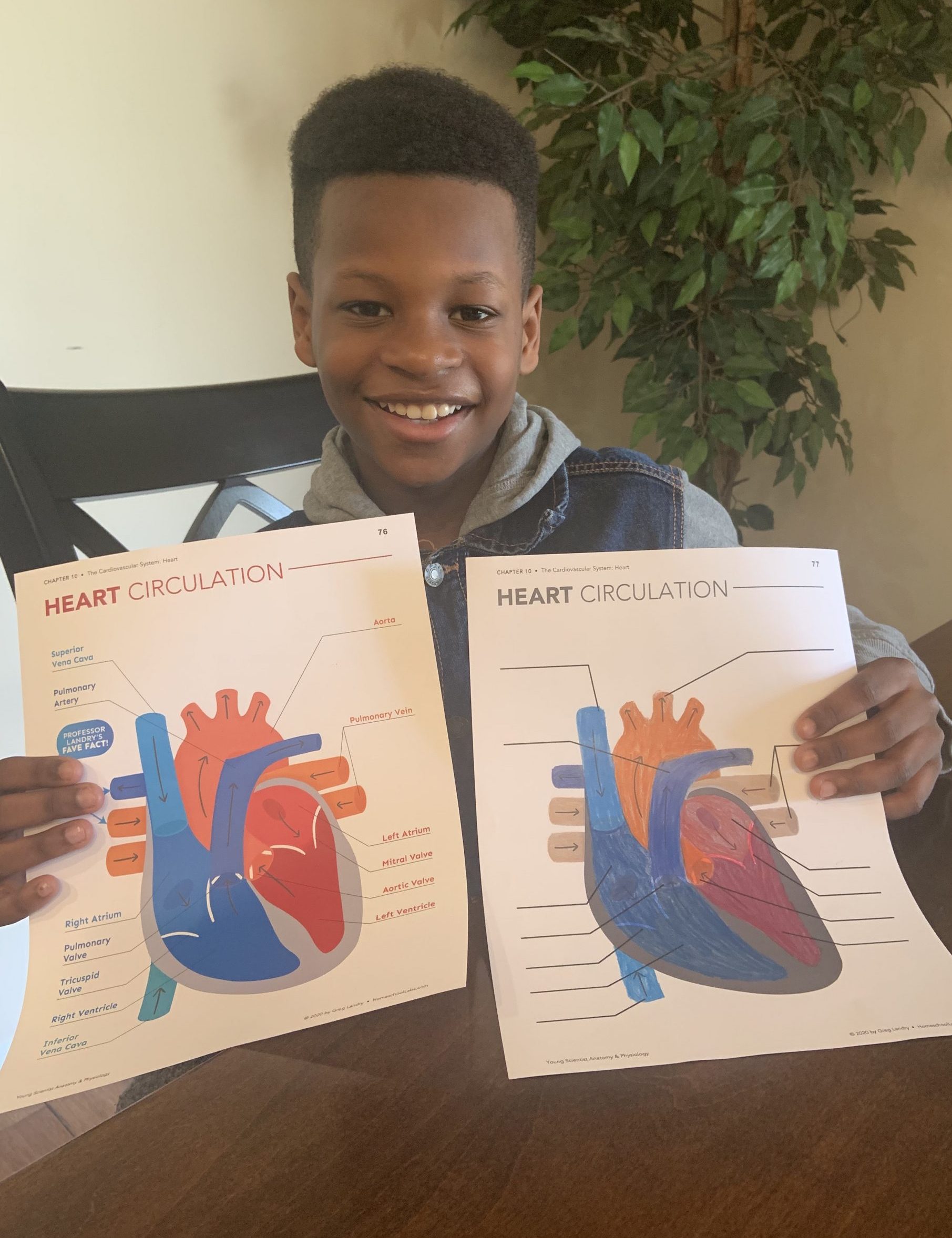 Some pages of the student workbook I printed and will laminate — great for hanging in our school area: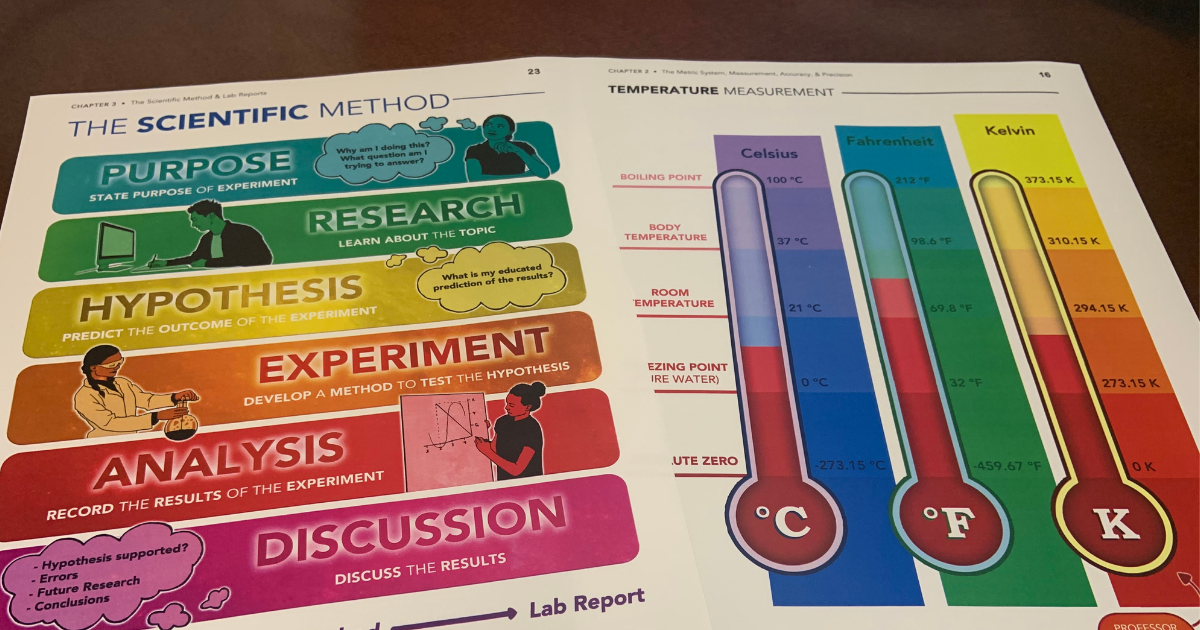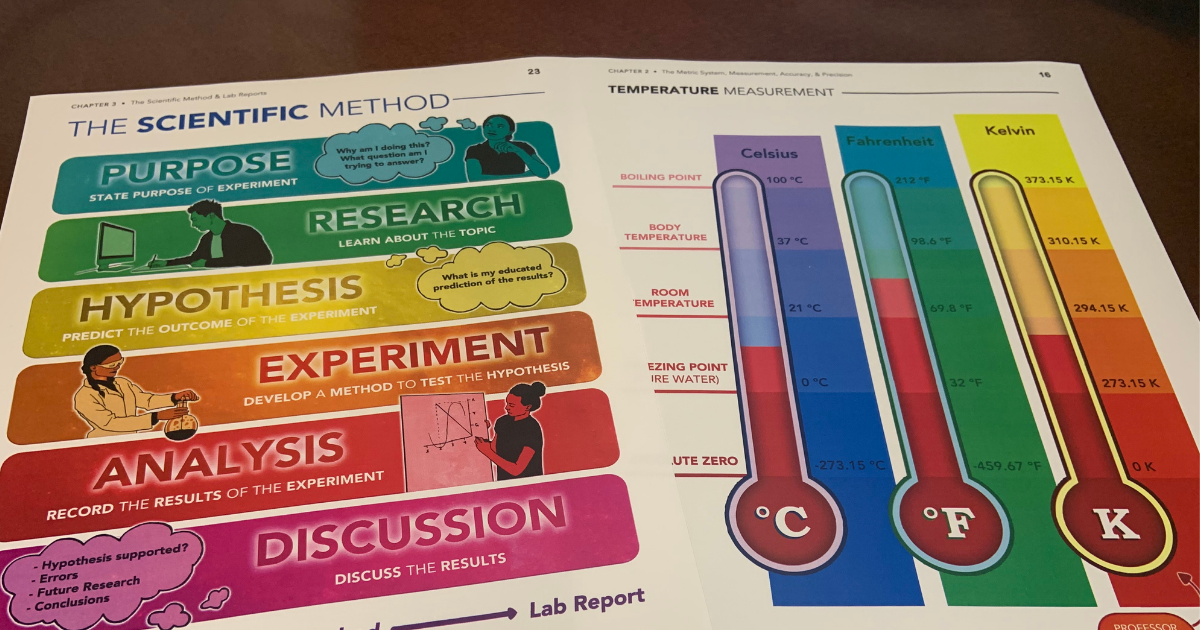 Why College Prep Science?
With several choices for science curriculum out there, why consider College Prep Science?
I asked myself this question and came up with several reasons!
College Prep Science courses could work for several age ranges
The self-paced Anatomy course we explored could easily be used with a middle schooler. Yet, Professor Landry mentions how younger students can also work through at a slower pace or with less information. By the way, he offers several tips for how to accomplish this. As a homeschool Dad, he really gets this part!
Tuition includes purchase of a class for use by a family, rather than simply one student. Learn more HERE about all classes.

 
College Prep Science includes many helps to Mom & Dad
All courses include suggested assignments, grading, quizzes, tests and communication directly to the teacher. This benefits families who want or need everything included.

 

You could also choose to opt out of grading or testing.
College Prep Science focuses on teaching skills for learning
….not just science facts. I felt really impressed by this part! For example, the first several lessons of any course begin with basics around note taking, study tips, why repetition is important and more. Afterwards, a student gets into the meat of their course.
Skills like taking Cornell notes, drawing sketches within notes, recall and narration ALL find their way into Professor Landry's programs. Information offered through the student workbook and in video lessons.
Full, thorough and complete.
Whether your family needs live science courses or self-paced homeschool classes, College Prep Science offers something for every student 3rd to 12th grades!