It's that time of the year when citizen scientists everywhere are gearing up for the Great Backyard Bird Count (GBBC). It's easy to participate and the bird count is a great way to contribute to actual data being used by ornithologists. You can have a Great Backyard Bird Count Homeschool!
Great Backyard Bird Count Homeschool
Let's look at ways we can join in from the authors here at The Curriculum Choice.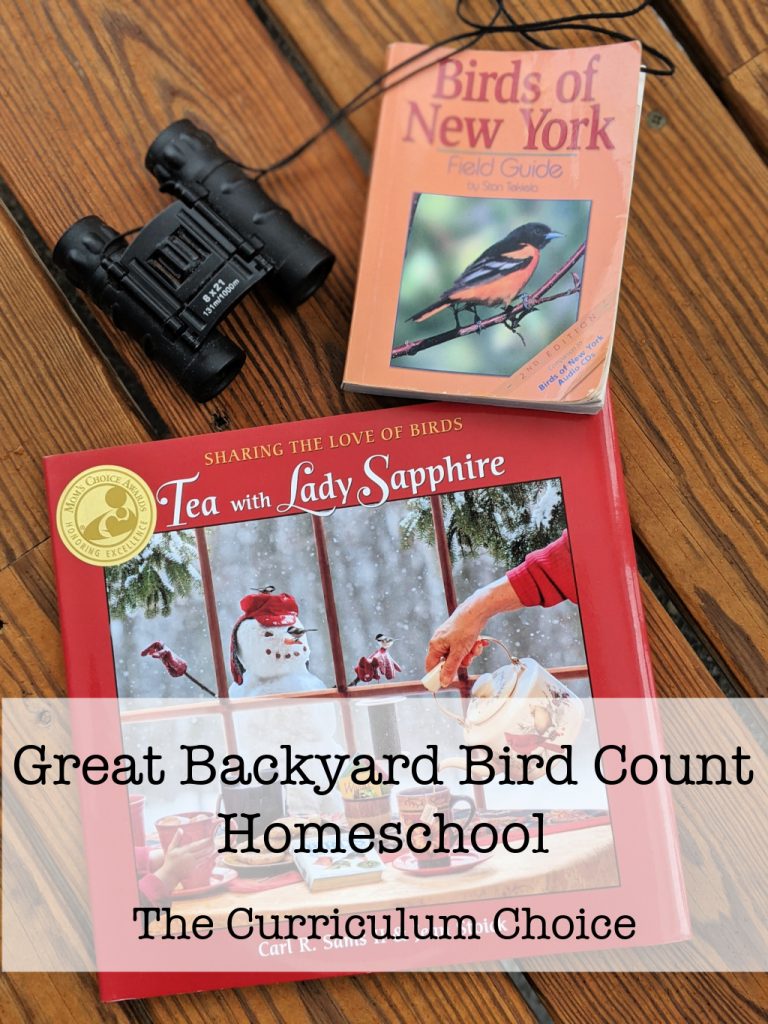 Heather at Blog, She Wrote
Not only is our backyard a lovely habitat for birds, but we are in the backyard of the Cornell Lab of Ornithology. It's one of our favorite walking spots!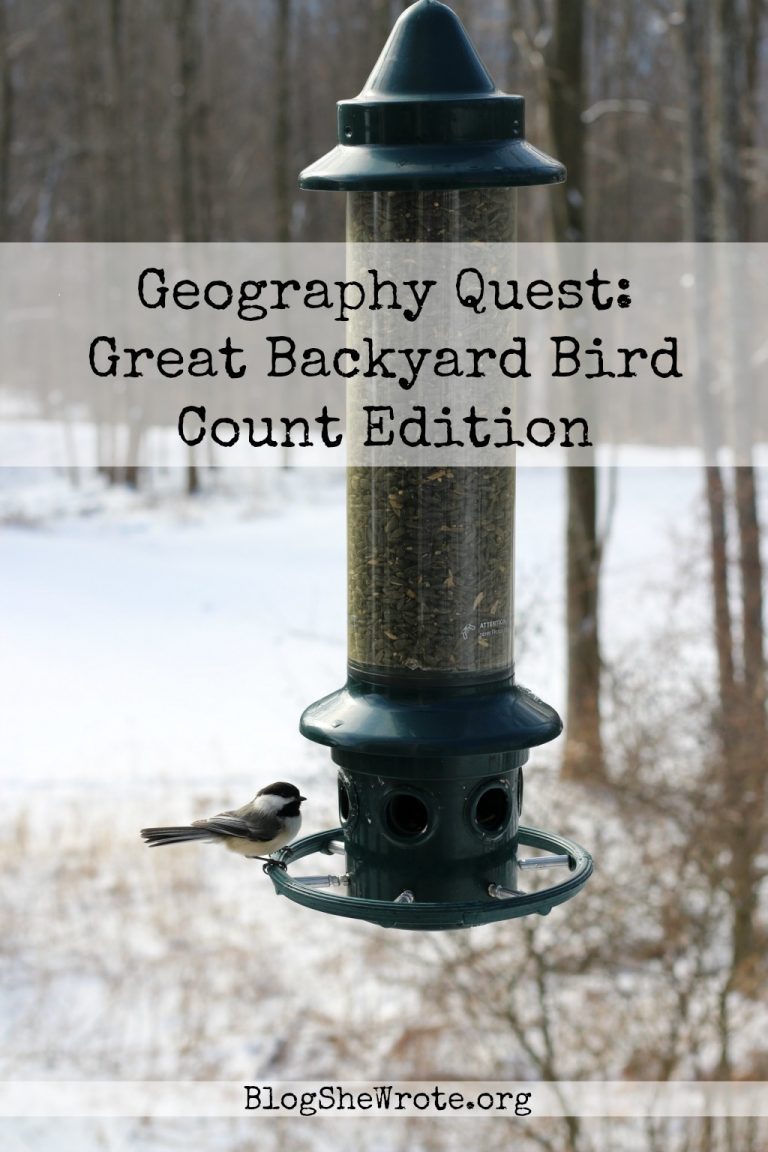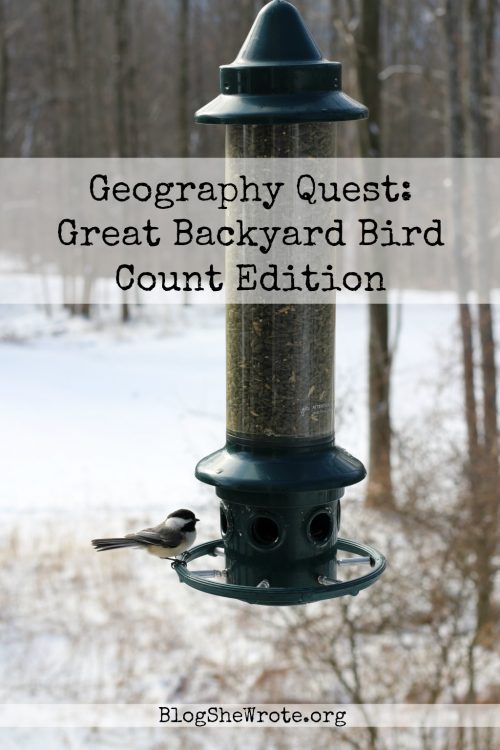 Geography Quest: Great Backyard Bird Count Edition–  Get all the details on participating and enjoy some of your own data crunching with these directions.
Geography Quest: Bird Migration Edition– Learn about bird migration and resources for observing migrating birds in your own backyard.
Nature Journal Calendars– these are a whole year of nature study each month with various observation tools. You'll find seasonal activities, including those for observing birds. Sign up and you can download the whole year in one PDF file which has a printable calendar with spaces for drawing and writing. It's perfect for veteran nature students and newbies!
Tricia at You ARE an ARTiST, Your Best Homeschool and Homeschool Nature Study
It is such a delight to watch and study the birds in our very own backyard. We have participated in the Great Backyard Bird Count many times. Our resident ornithologists love everything about backyard birds and maintain the bird feeders. We even have a bird clock that chirps with the sound of different birds at the top of the hour. We watch for the winter birds, the hummingbirds that migrate through warm months here in the southeast, and the sweet, little brown-head nuthatches. Almost every week while my grandmother was still living, my children and I would go and visit her and sit on her back porch to watch the birds. She had a giant pileated woodpecker that would frequent her suet feeder!
Did you know that John James Audubon was a famous artist? My mother, Nana, has a John James Audubon art lesson and an accompanying podcast. In fact, Nana is sharing a Chalk Pastel Bird Study in honor of the GBBC which includes all sort of bird lessons from chalk pastels to acrylics. And a really fun, live lesson that is a surprise!
At Your Best Homeschool, we have a step-by-step and video art lesson, Cardinals in the Snow here.
You and your children might also like to make this homemade suet recipe or a simple, heart-shaped bird feeder. Fun for Valentine's Day – which is the same weekend as the GBBC.
Then, at Homeschool Nature Study, these February homeschool nature studies are great for bird watching and study. Includes The Backyard Bird Count and more!
From The Curriculum Choices Archives
Here at The Curriculum Choice we've got even more ideas for you.
Check these out:
The Curriculum Choice Review Team Features
Have you enjoyed the Great Backyard Bird Count Homeschool from our review authors? Our Curriculum Choice review team features a topic monthly. You can see all that our authors have shared on electives, math, curriculum choices and more under Review Team Features.
Be sure to SUBSCRIBE so you won't miss any reviews from our team of veteran homeschoolers!