Disclosure: I received a free download of Trucks and Shadows in exchange for my honest review.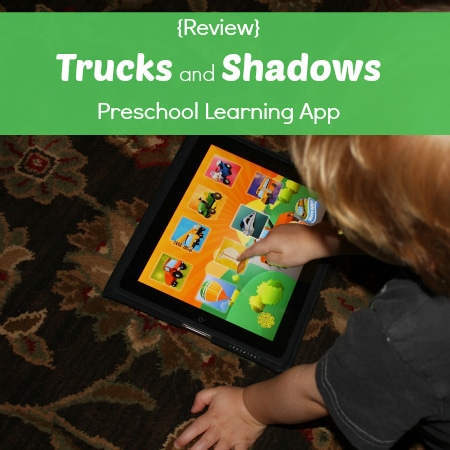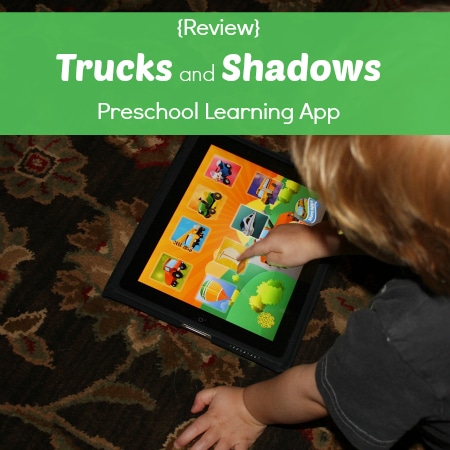 It didn't take long after downloading Trucks and Shadows for Ian to find it on my phone.
Billy, who is 6, enjoyed it a bit, but Ian, who is now 2, simply loves  it. It's usually the first app he opens when I let him play with either my phone or our iPad.
What is Trucks and Shadows?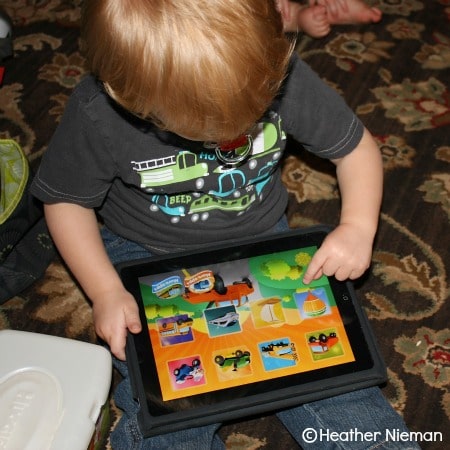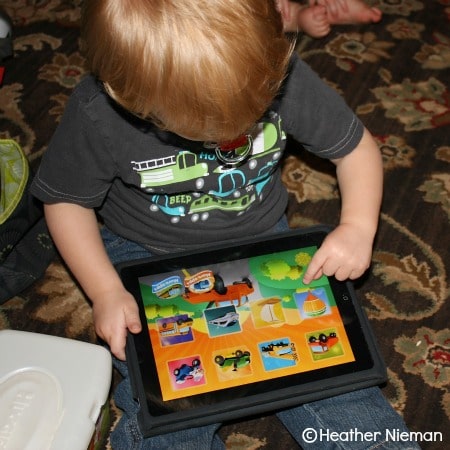 Trucks and Shadows is a puzzle game geared toward toddlers and preschool-aged students. The goal is to match the vehicle that appears to its shadow.
Trucks and Shadows is a fun way to teach and reinforce shape recognition and matching. It is definitely easy enough for even a two-year-old to play!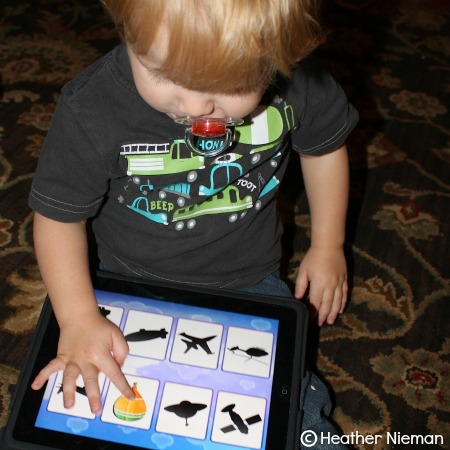 The best part about Trucks and Shadows is that it teaches your preschooler about many different types of transportation.
There are 8 levels containing 8 different vehicles each – 64 vehicles in all!
The 8 Categories are:
Trucks
Construction Equipment
Farm Trucks
Safety Vehicles (Ambulance, Police Car, etc.)
Air Travel
Water Travel
Trains
Kids (School bus, bicycle, skateboard, etc.)
How it's Played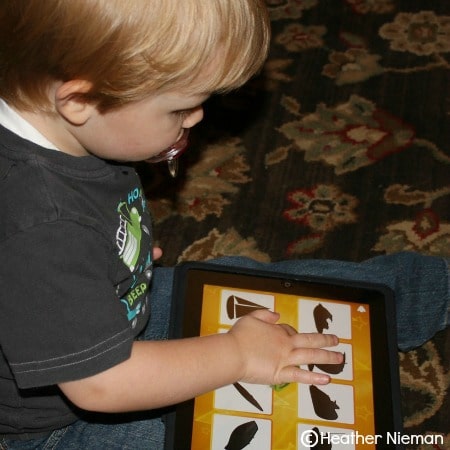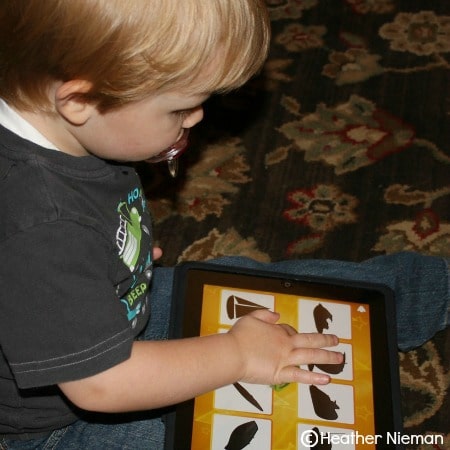 The game starts with eight shadows on the screen and one full-color vehicle pops up in the middle. When you touch the screen to move the vehicle, the app tells you that vehicle's name (then app will repeat the name each time you touch the screen to move it).
When you place the vehicle in the correct square,  the game plays a short corresponding sound like a revving engine, horn, sire, etc.
After you've matched all of the vehicles with their correct shadows the app cheers for you and gives you a round of applause, very exciting for a little one!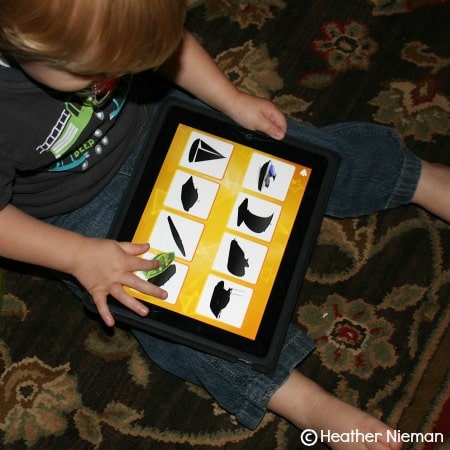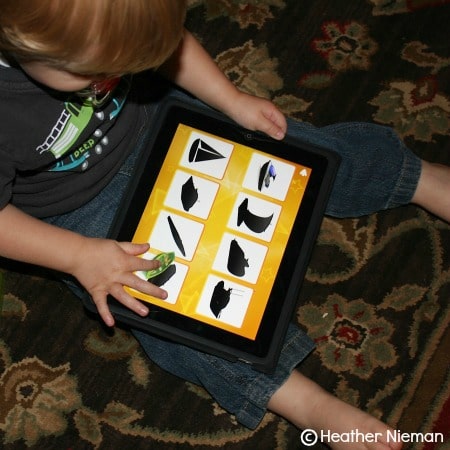 Another cool feature with this app is that you can change the language from English to – HEBREW! I think that is very unique – I am even having fun "playing" the game with that feature!
Since this app is designed for both iPad and iPhone the graphics look beautiful on both. It is very colorful in a natural and engaging way. You can find it in the app store for only $1.99
A fun learning app for preschoolers, I give Trucks and Shadows 5 stars!
Click here to Download Trucks and Shadows in the App Store
Click here to visit Kid's First Puzzles website
Now for the giveaway!
We have five (5) app redemption codes from Kid's First Puzzles to giveaway! Just follow the instructions in the rafflecopter widget below:
a Rafflecopter giveaway

~written by Heather, Homeschooling on Faith and Coffee